Ice skating in the Stockholm area, 3 January 2015
(By commuter train + bus to Flemmingsberg.) We skated on Orlången, Ågestasjön, Magelungen, Drevviken, Flaten,
Ältasjön, Brotorpskanalen, Söderbysjön, Dammtoprpsjön and Sicklasjön. 79 km including walking between some
of the lakes.

All photos are taken with a mobile phone camera, I regret that I didn't bring my real camera!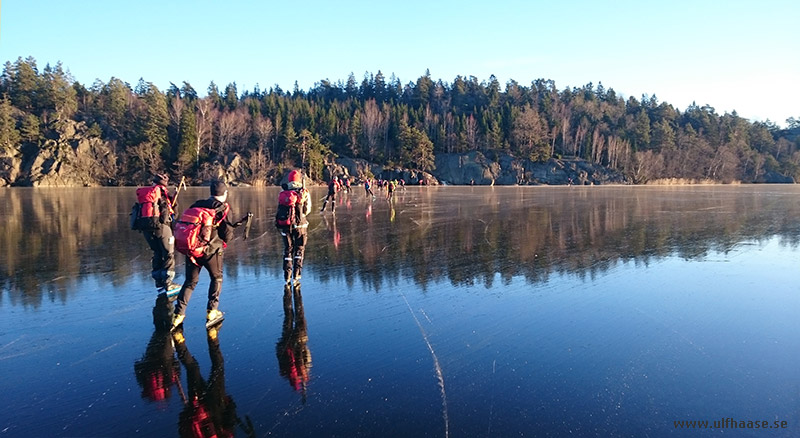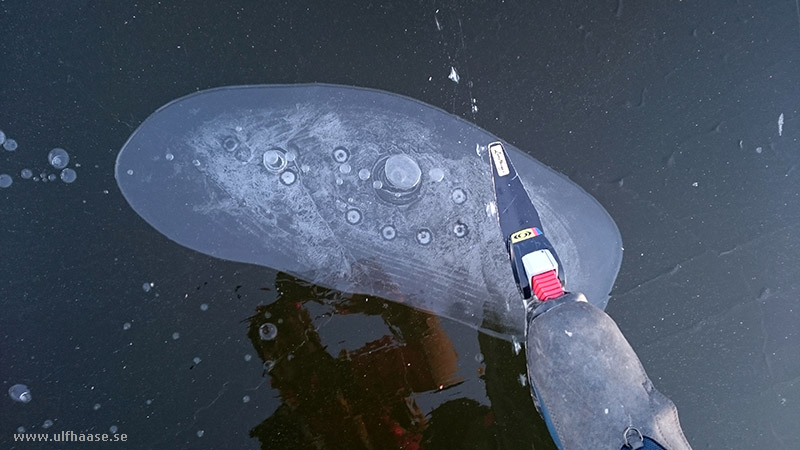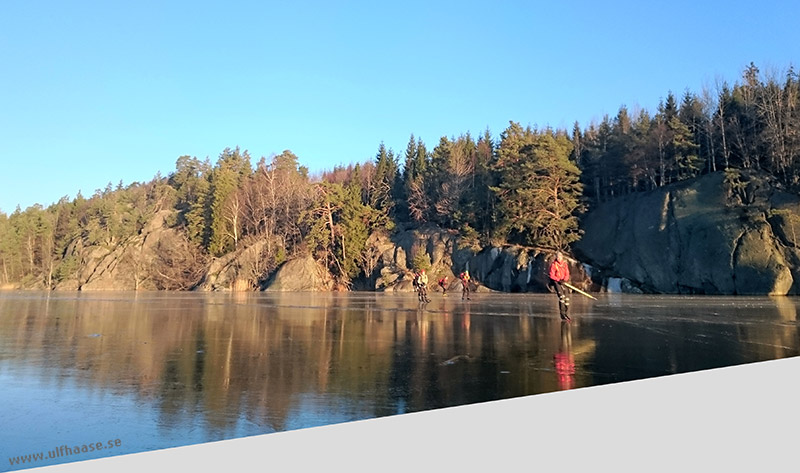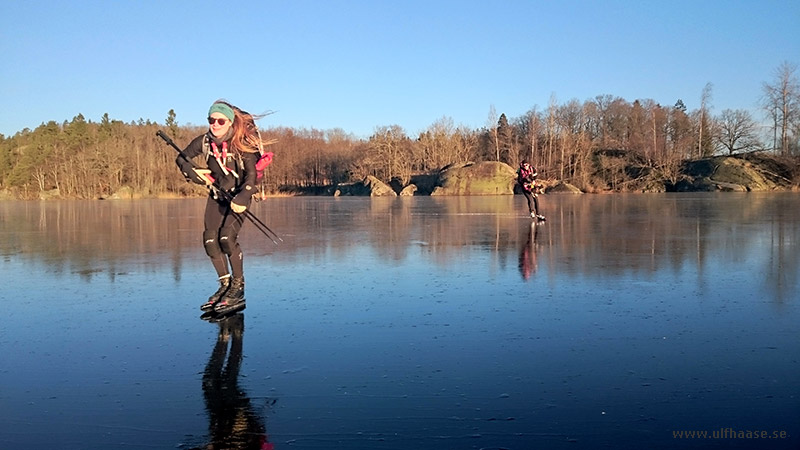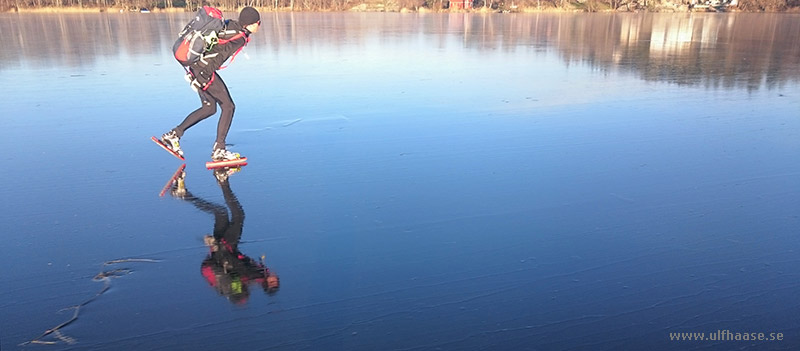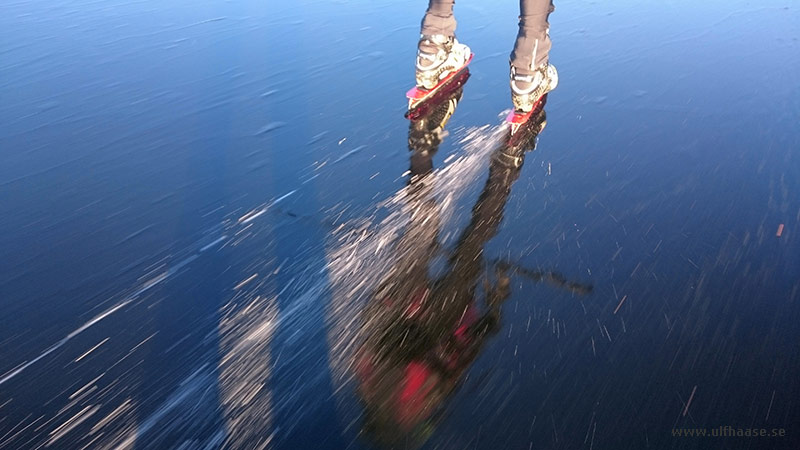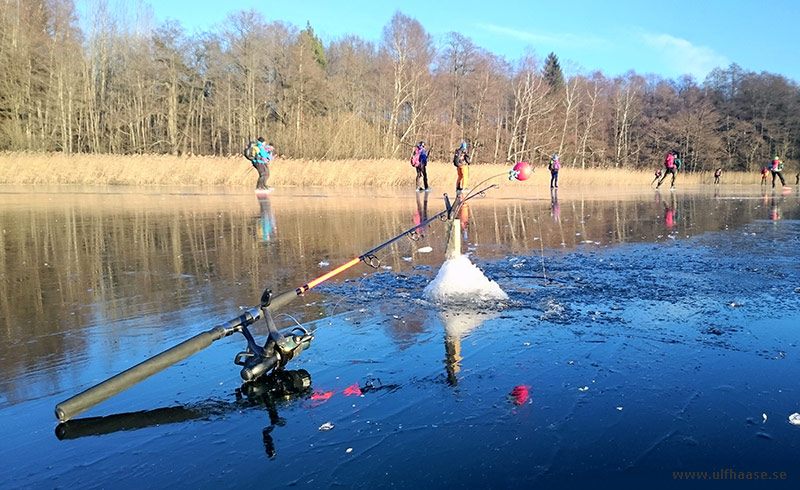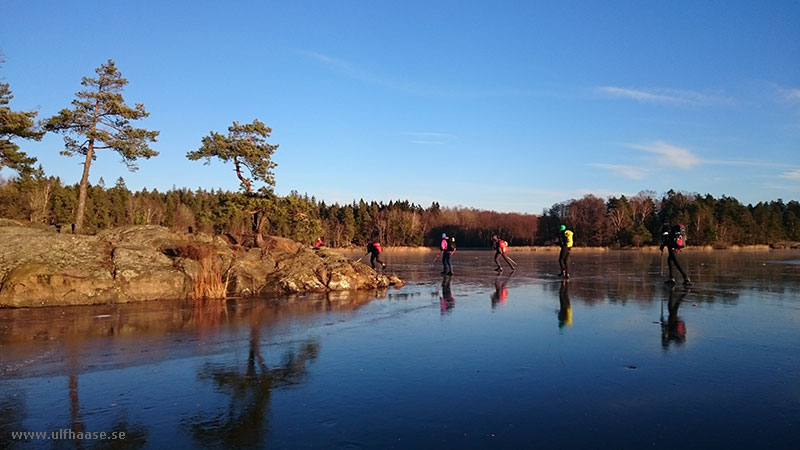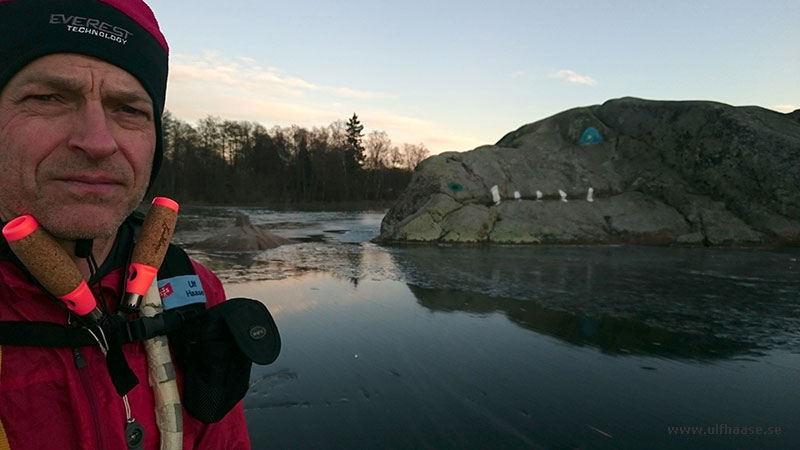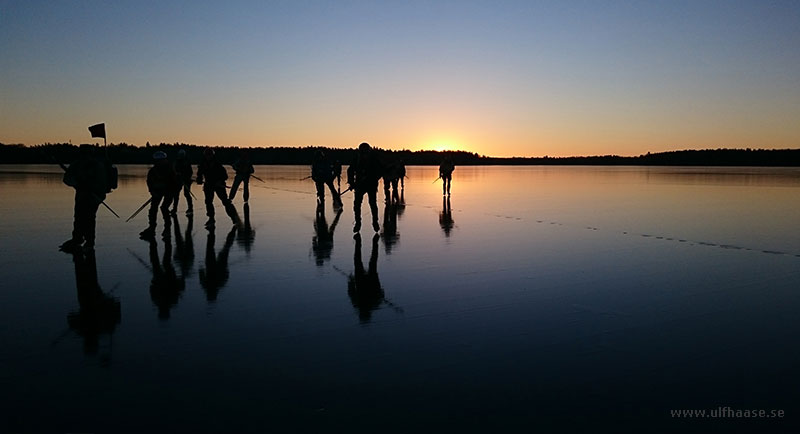 At 2.47 pm we met this "unindentifeid group".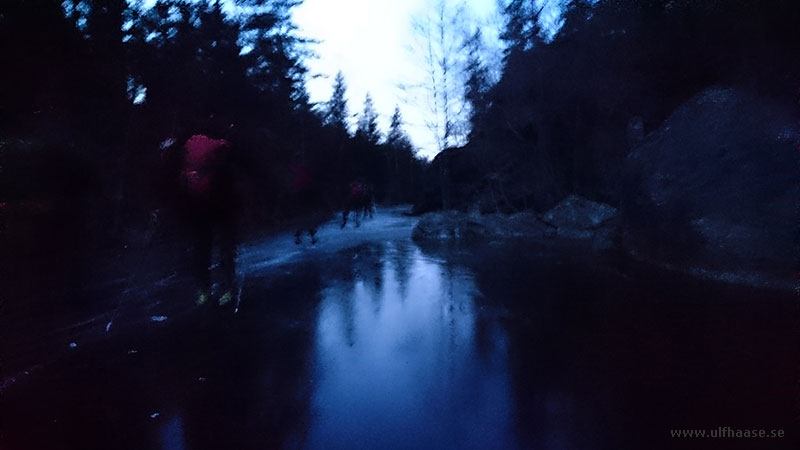 At 3.59 pm, skating on Brotorpskanalen.
(The mobile camera trying to do its best on ISO 8000.)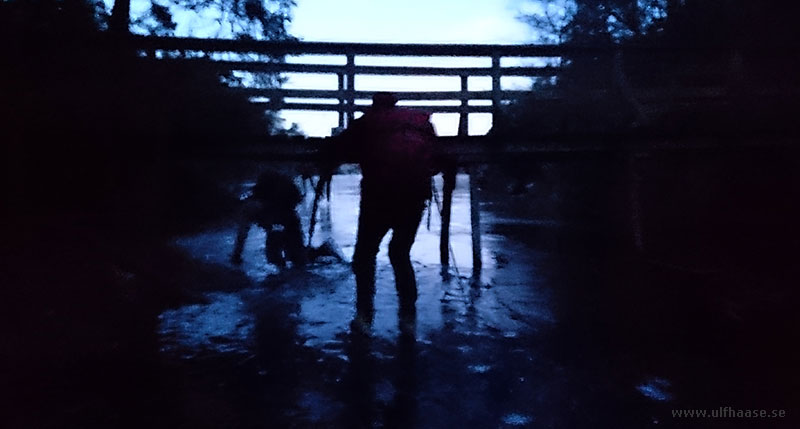 At 4.00 pm.
(The mobile camera trying to do its best on ISO 10000.)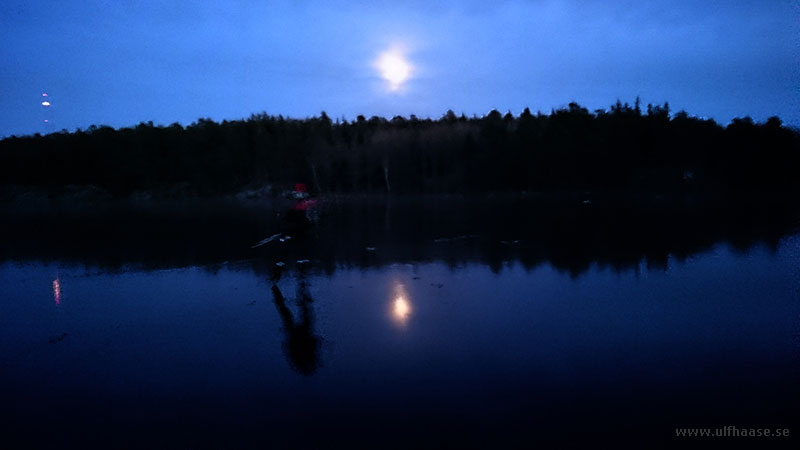 At 4.02 pm, skating in moonlight.
(The mobile camera trying to do its best on ISO 4000.)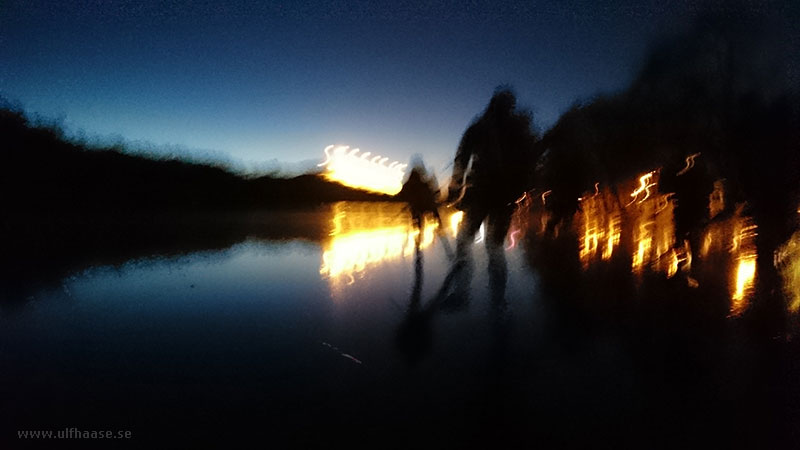 At 4.36 pm, arriving in the outskirts of Stockholm (Hammarbybacken/Sickla).
(The mobile camera trying to do its best on ISO 3200.)