Ice skating on Lake Mälaren 6 January 2015
We skated on the western part of Mälaren kalled Galten and on Arboga River/Arbogaån to Arboga and back. 78 km.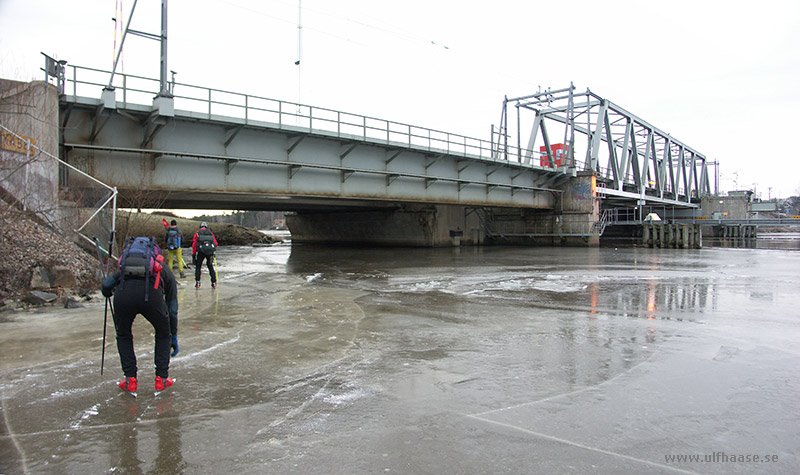 Kvicksund.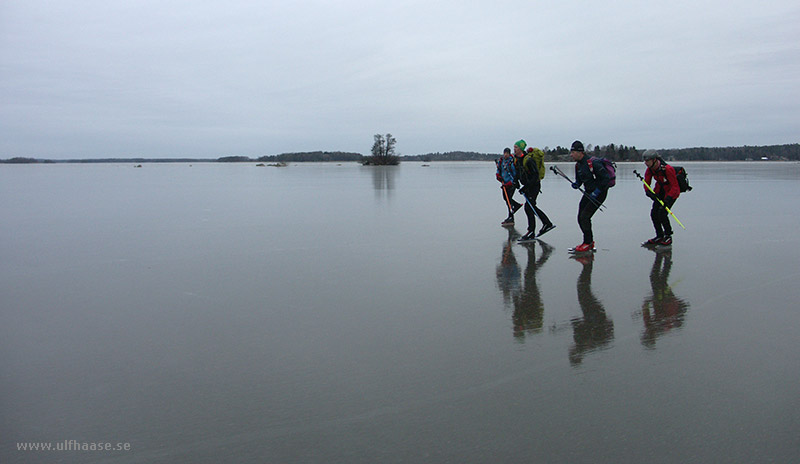 Lake Mälaren.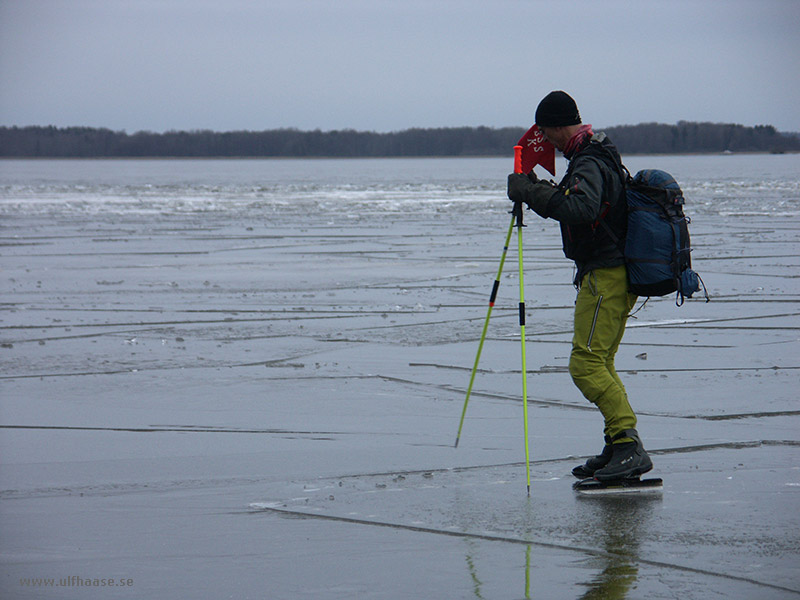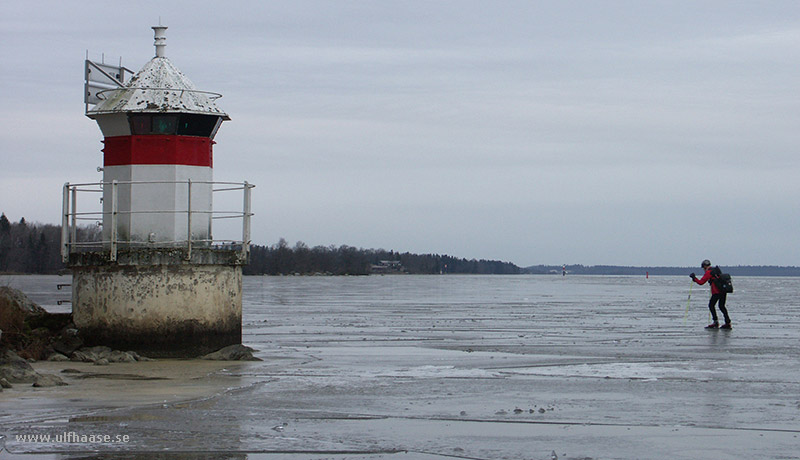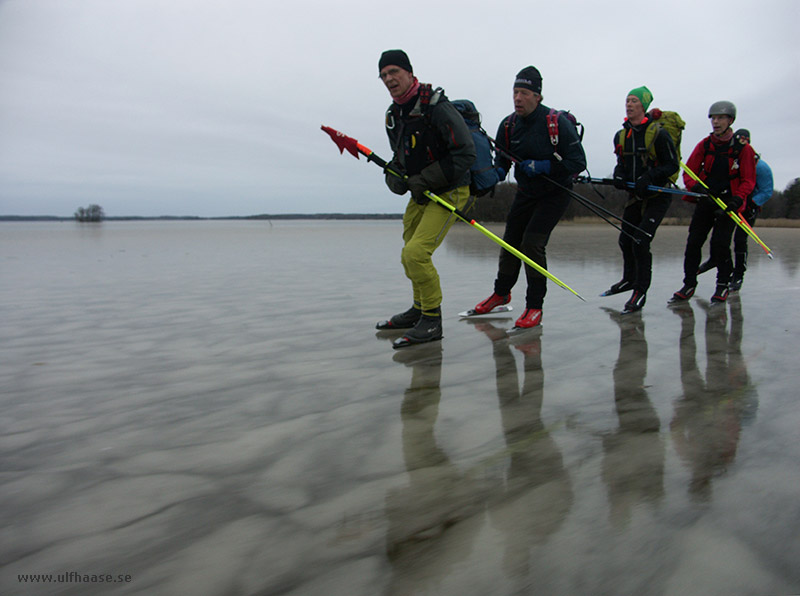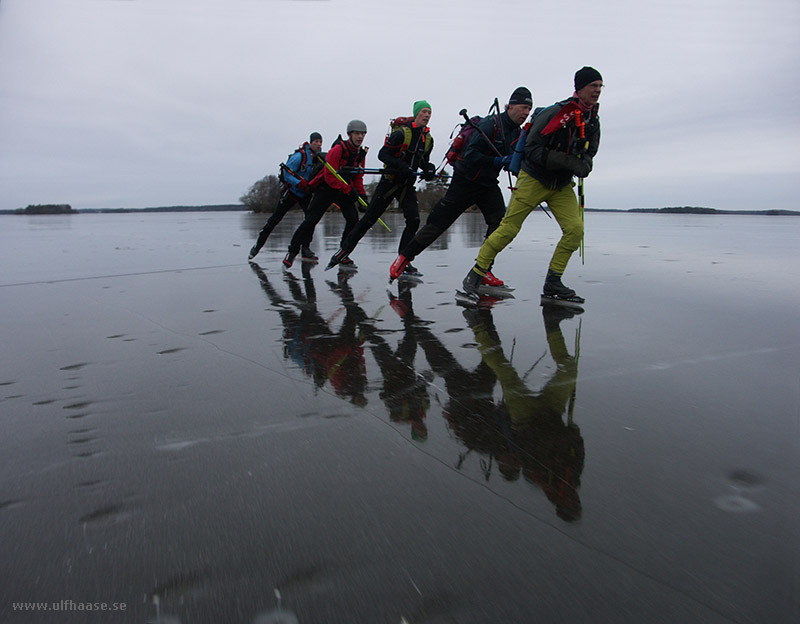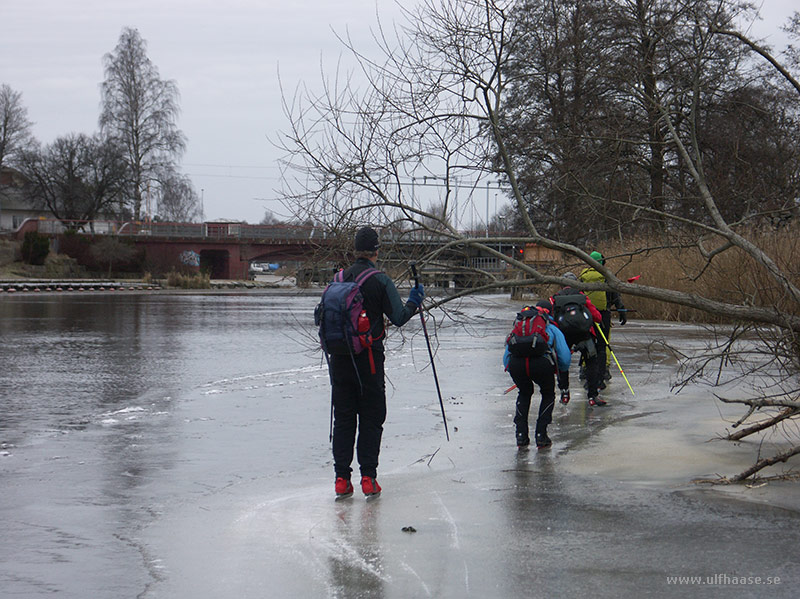 Entering Arboga River/Arbogaån at Kungsör.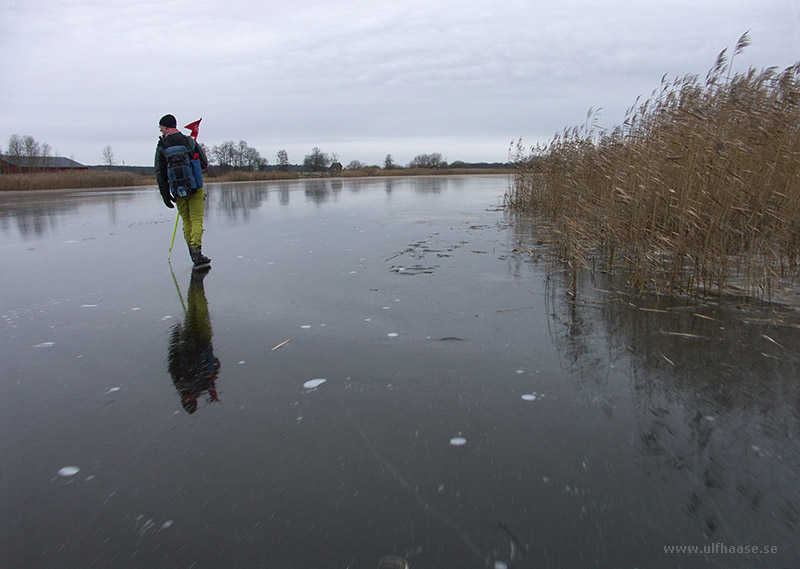 Arboga River/Arbogaån.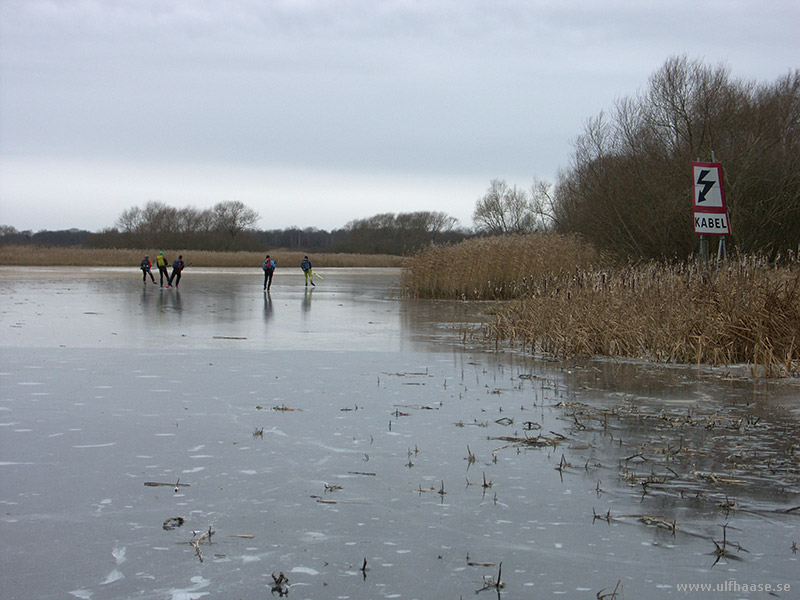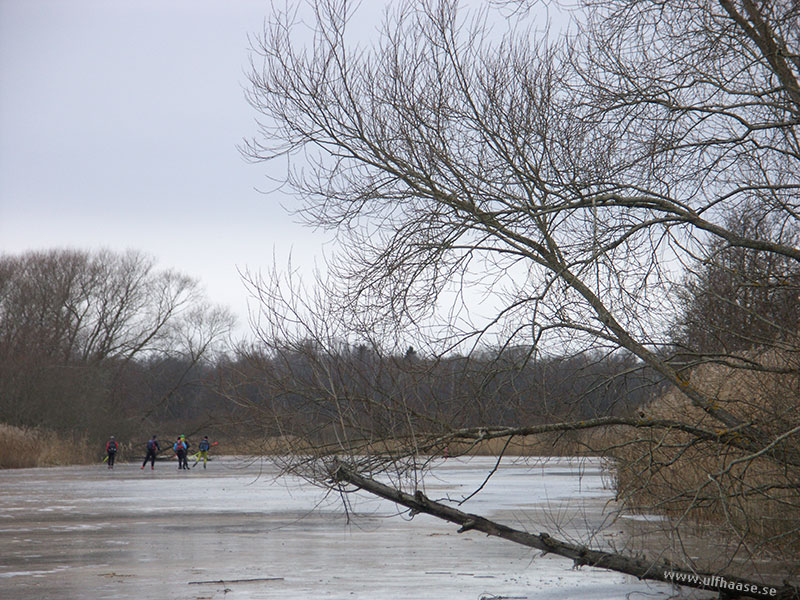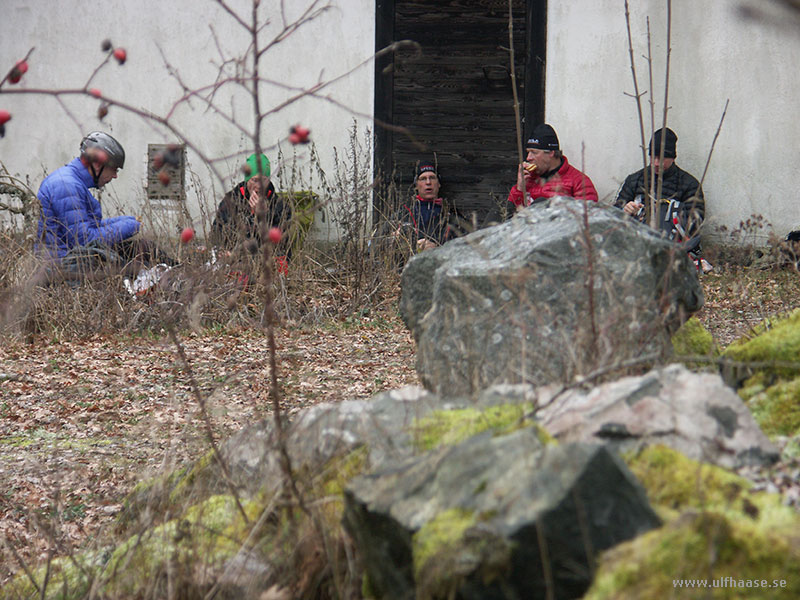 Lunch.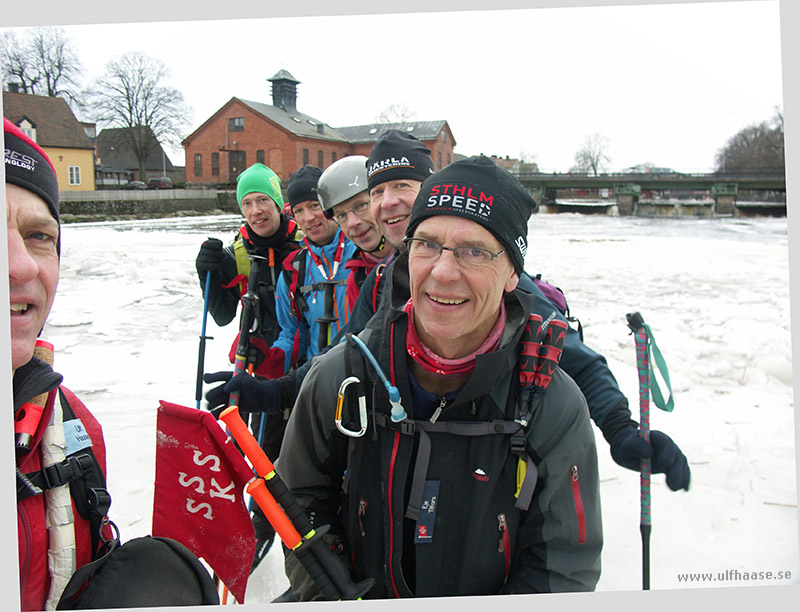 It was possible to skate Arboga River/Arbogaån all the way to Arboga. We celebrated it with a group photo.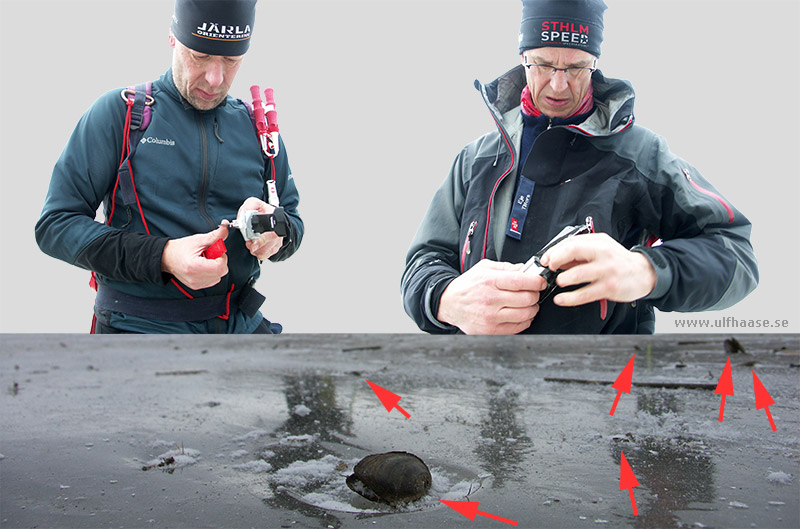 A short brake in Arboga to take care of the skates.
Clams, picked up by birds and dropped on the ice, caused some crashes and destroyed the edges of the skates.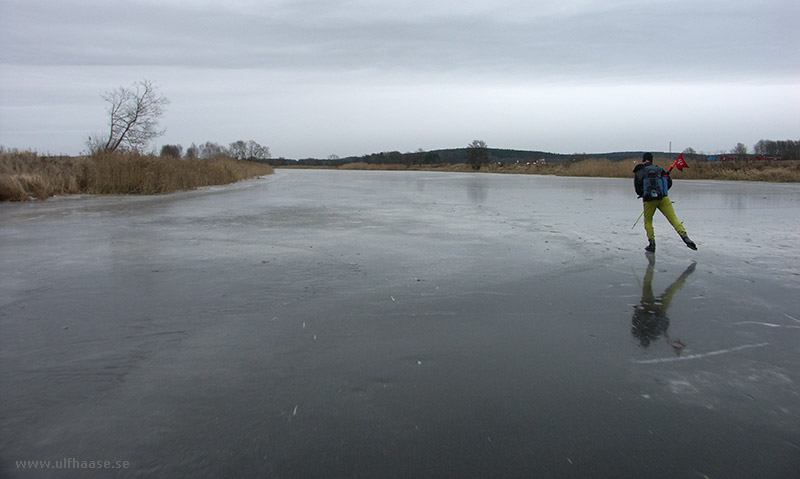 Going back to Kungsör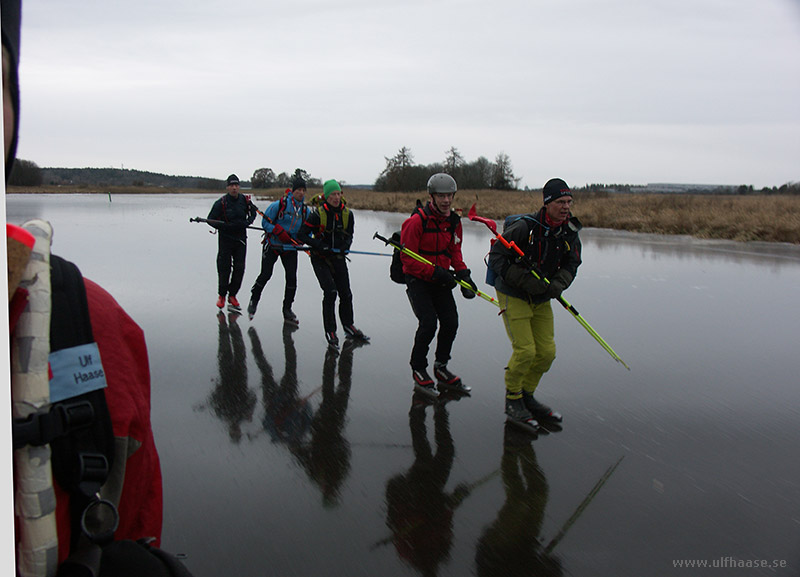 Passing the entry to Hjälmaren Canal/Hjälmare kanal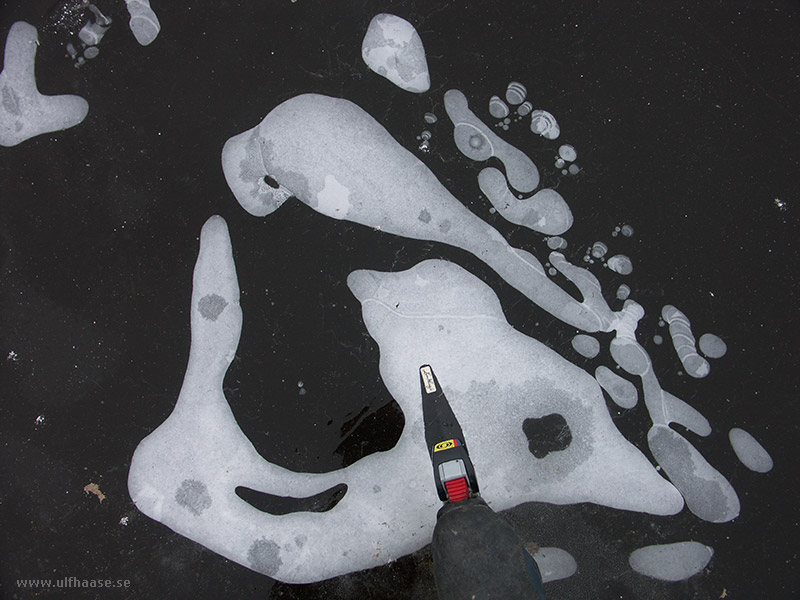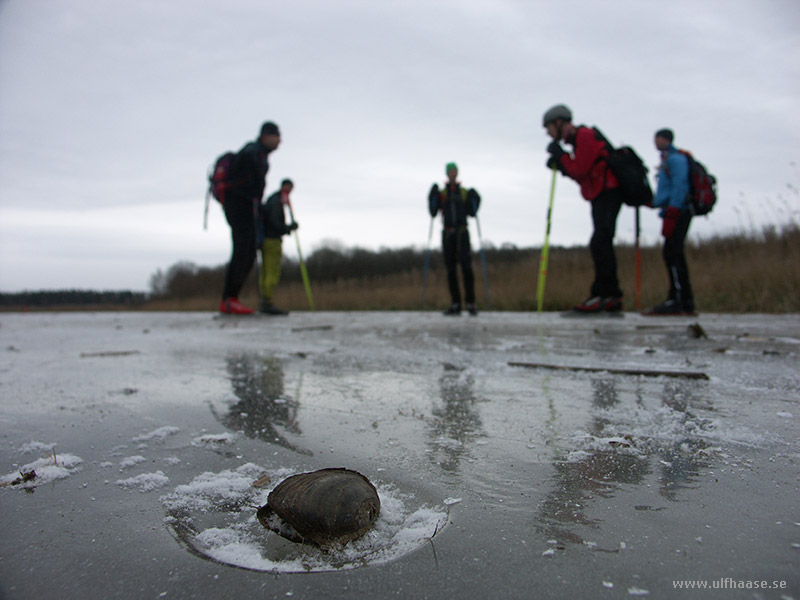 Clams again. Stop after another crash (see above).

Back in Kungsör.

A short brake.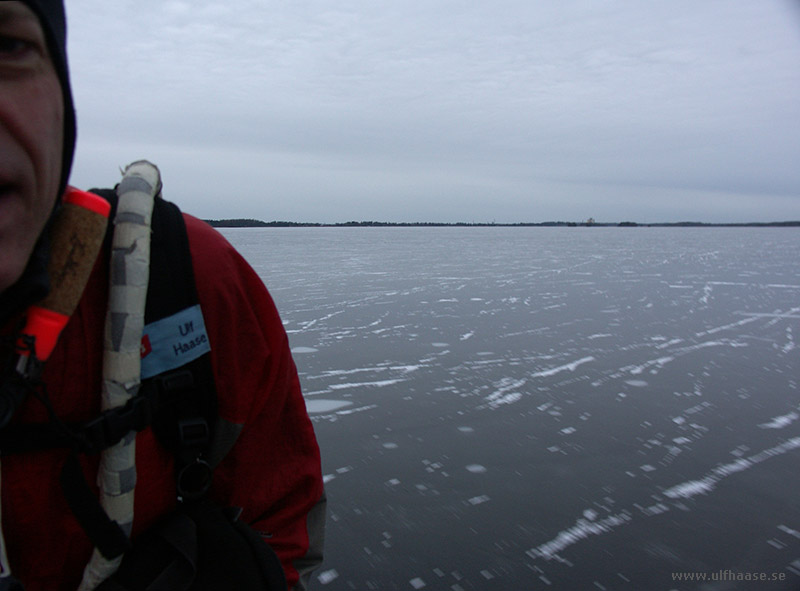 Finally some "big ice" on Lake Mälaren.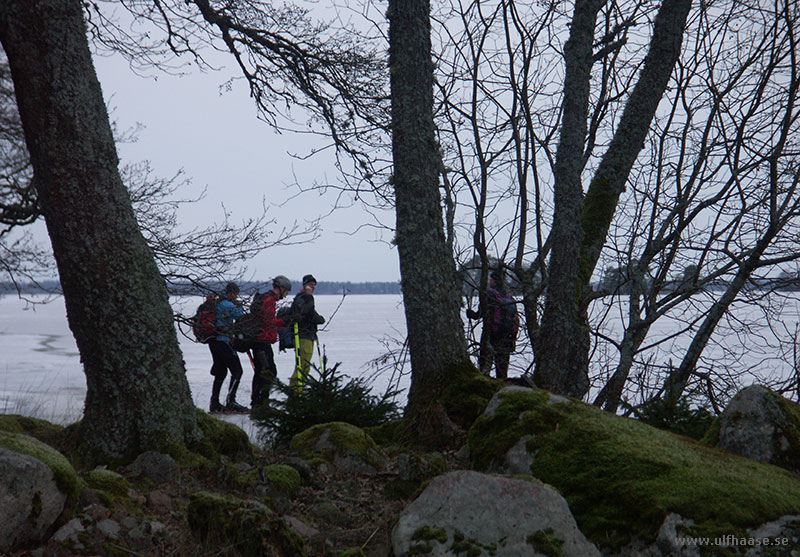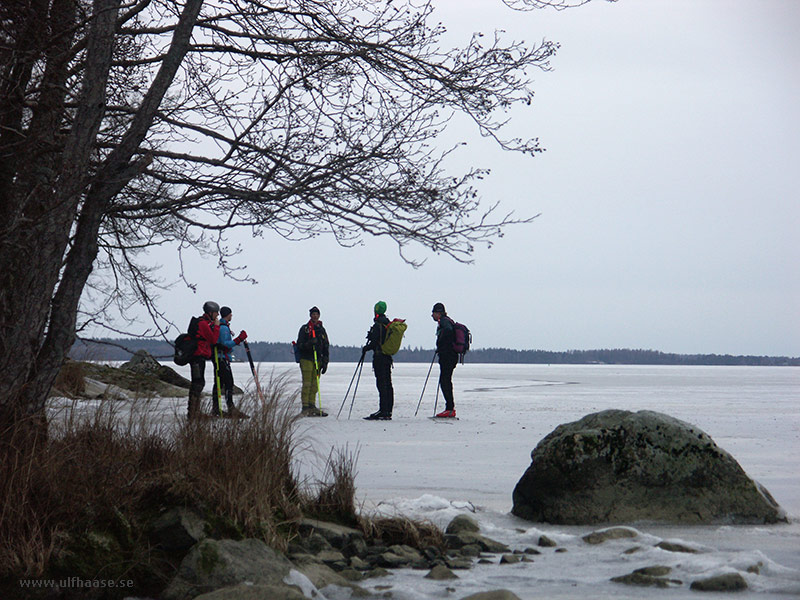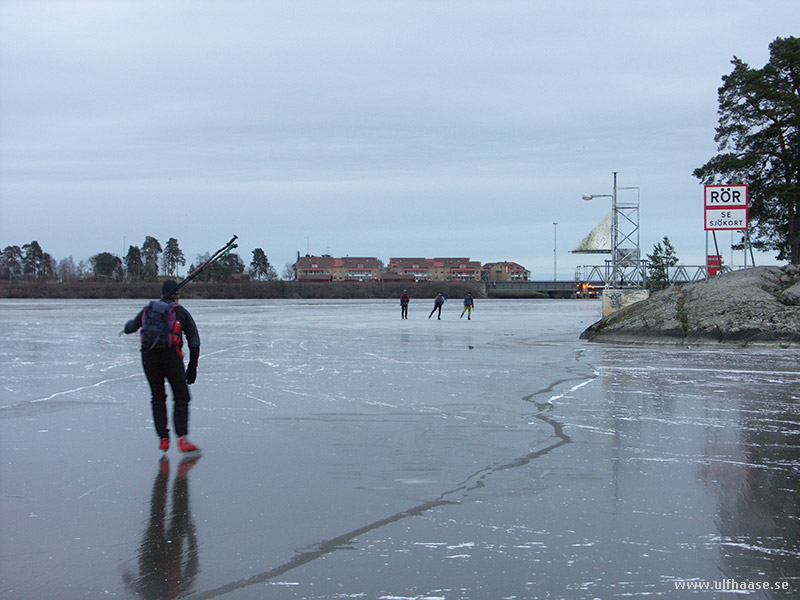 Back in Kvicksund.