Ice skating in the Stockholm area, 10 January 2015
(By commuter train + bus to Vega.) We skated on Drevviken, Flaten, Ältasjön, Brotorpskanalen, Söderbysjön,
Dammtorpsjön, Källtorpsjön, Järlasjön and Sicklasjön. 49 km including walking between some of the lakes.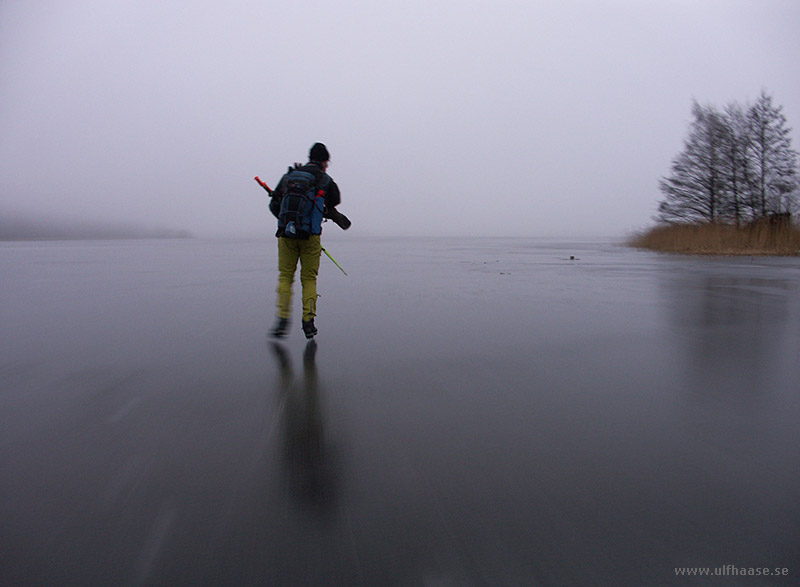 We started quite early since the weather forecast predicted snowfall at 1 pm.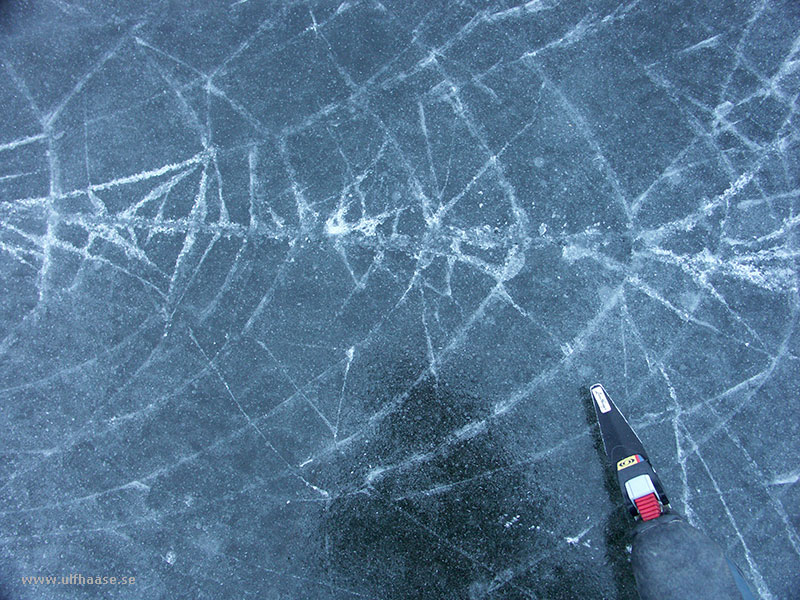 "Interesting ice" 1.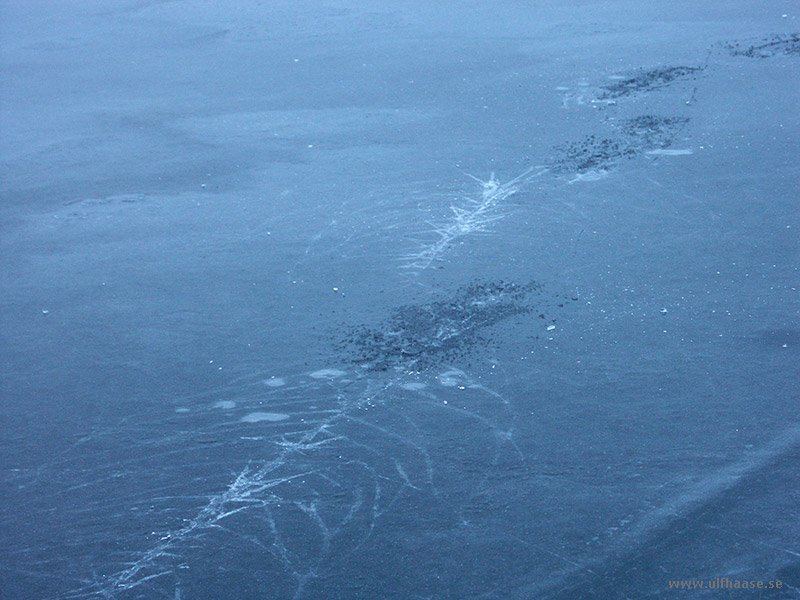 "Interesting ice" 2.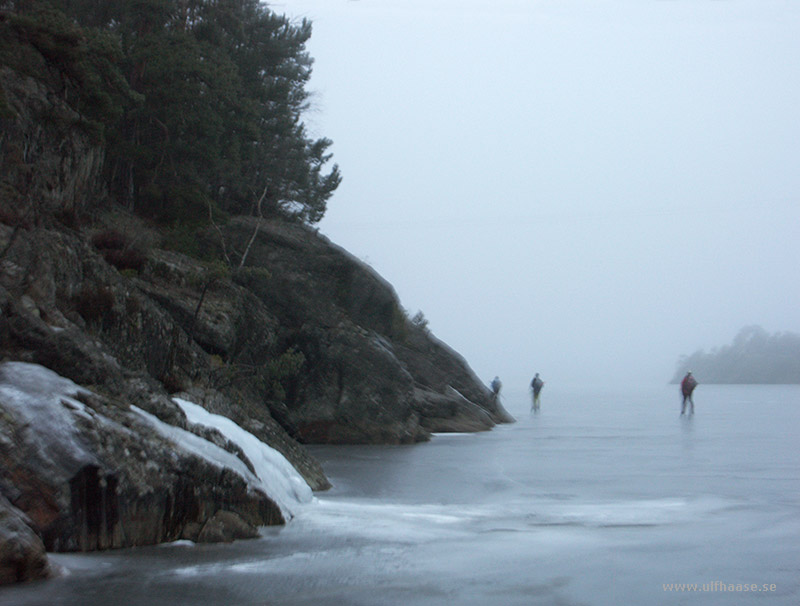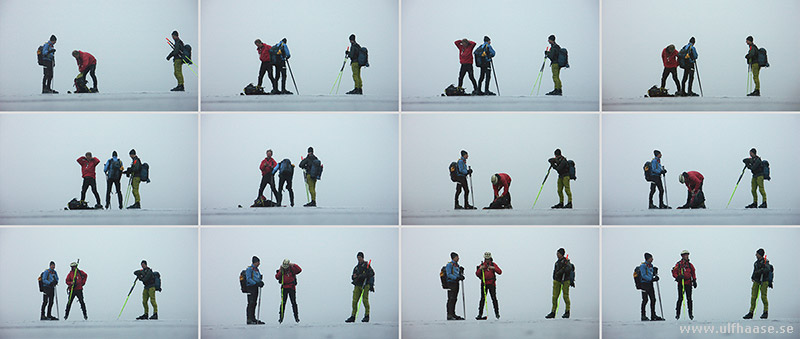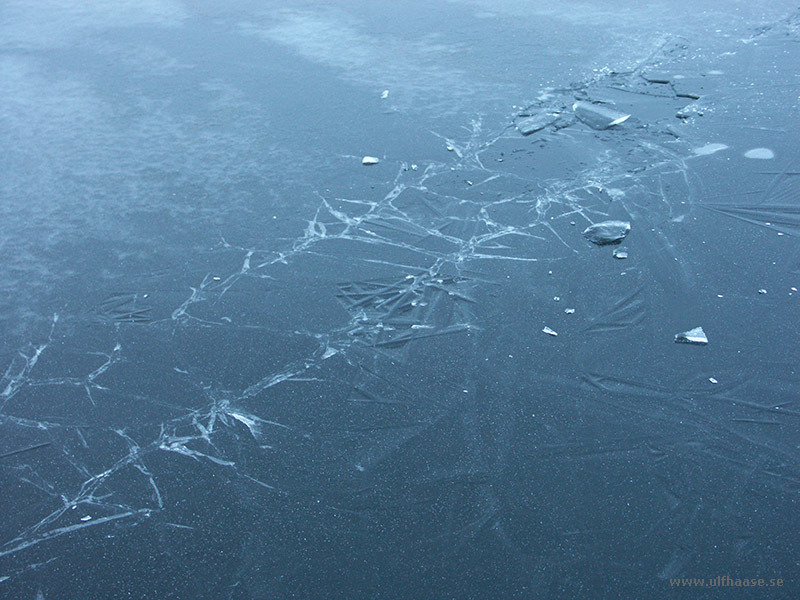 "Interesting ice" 3.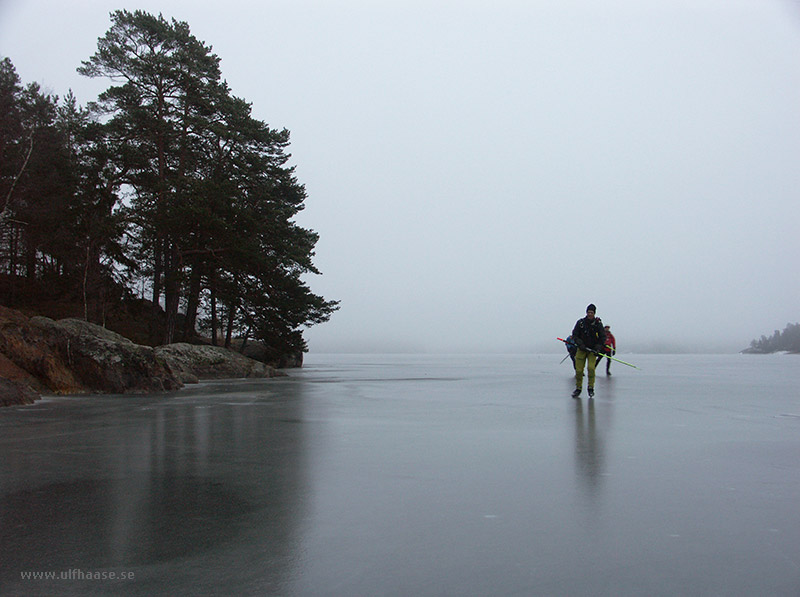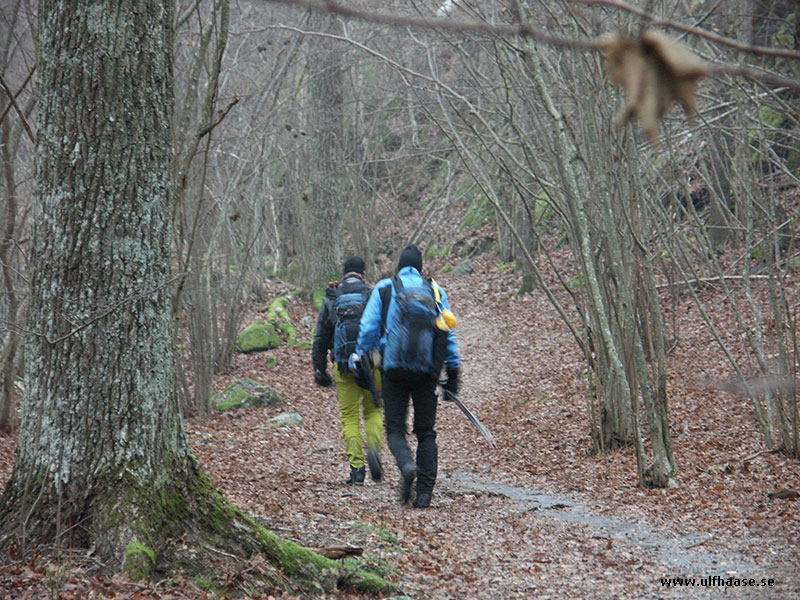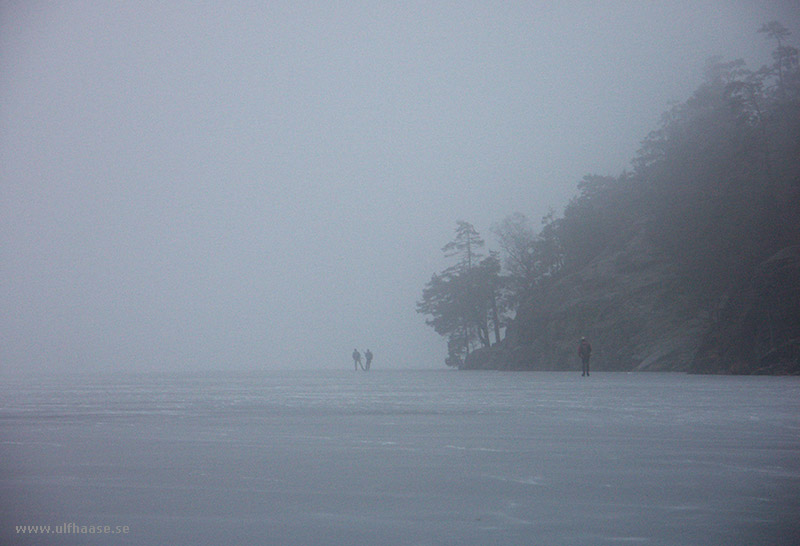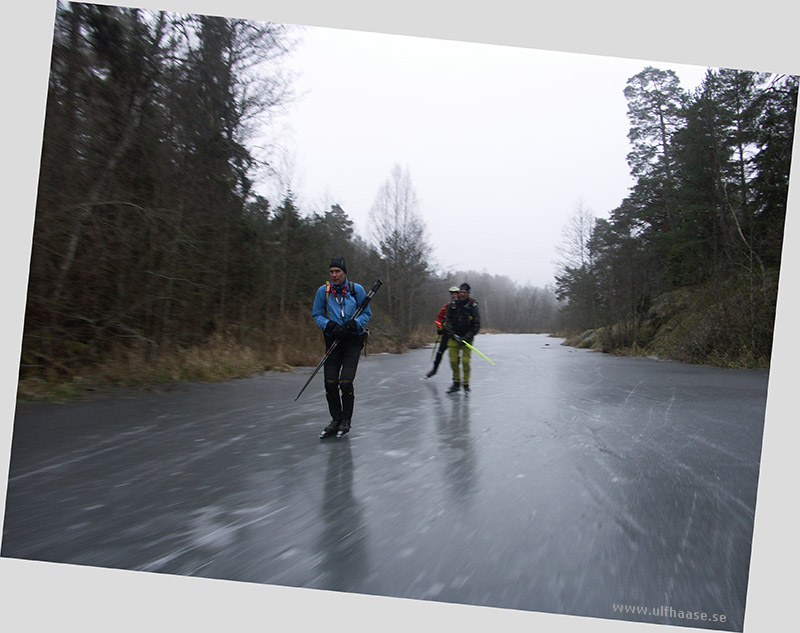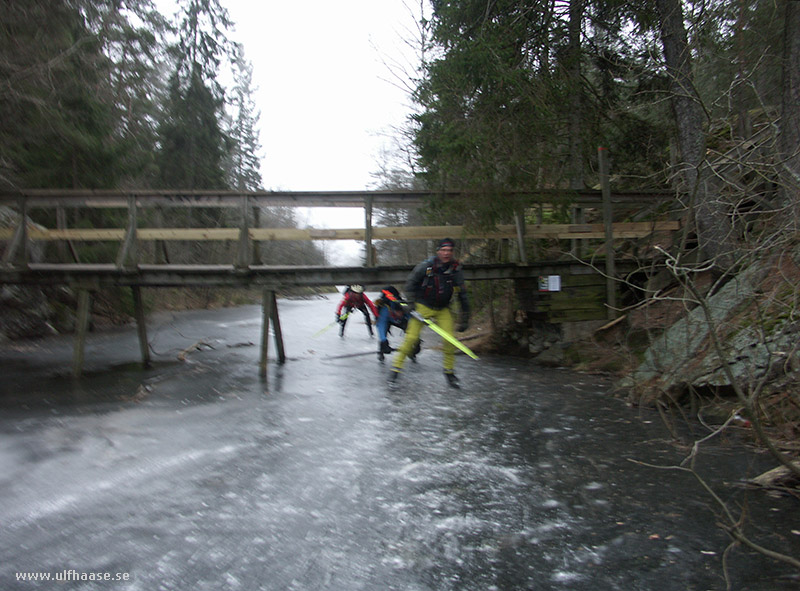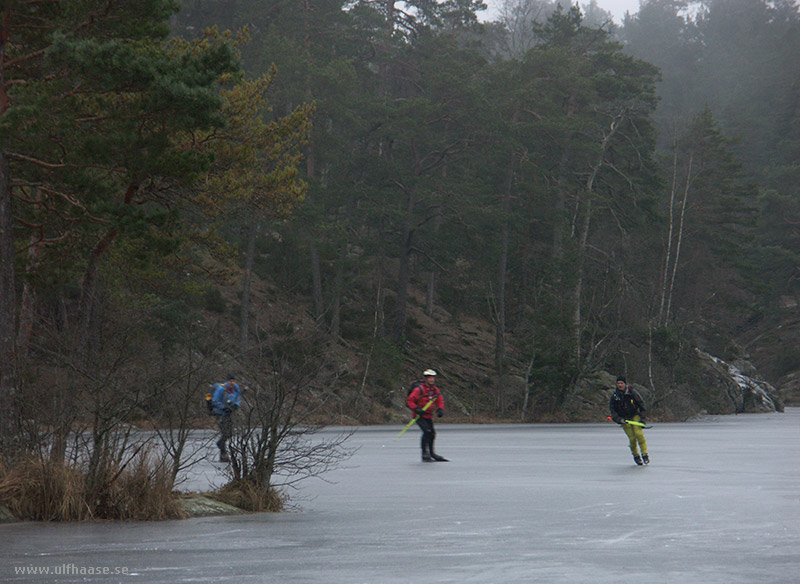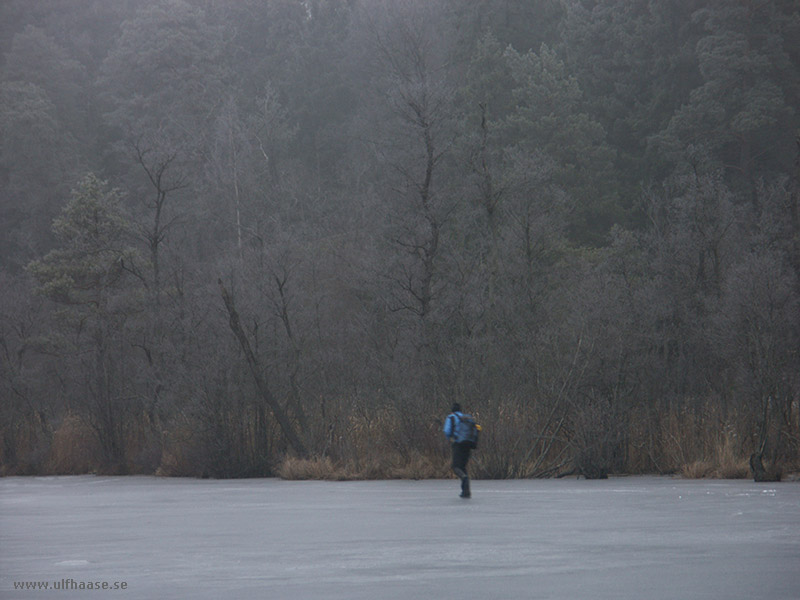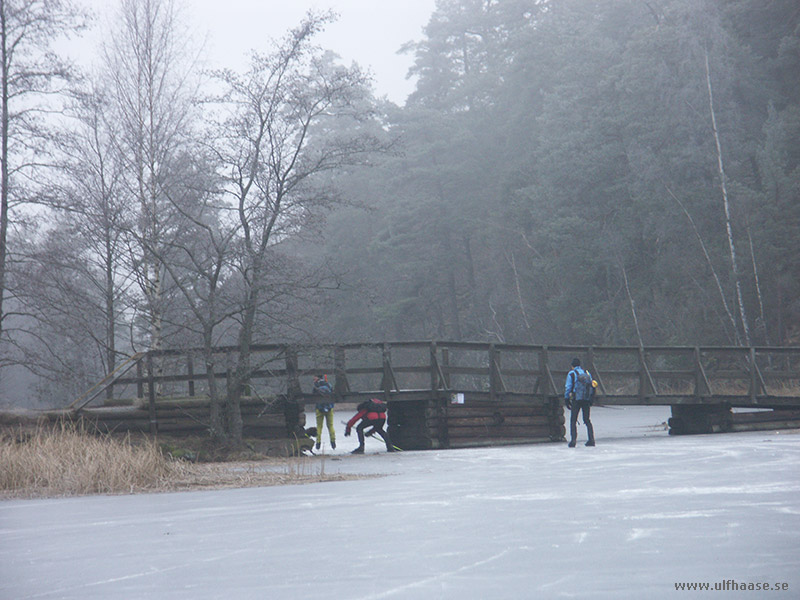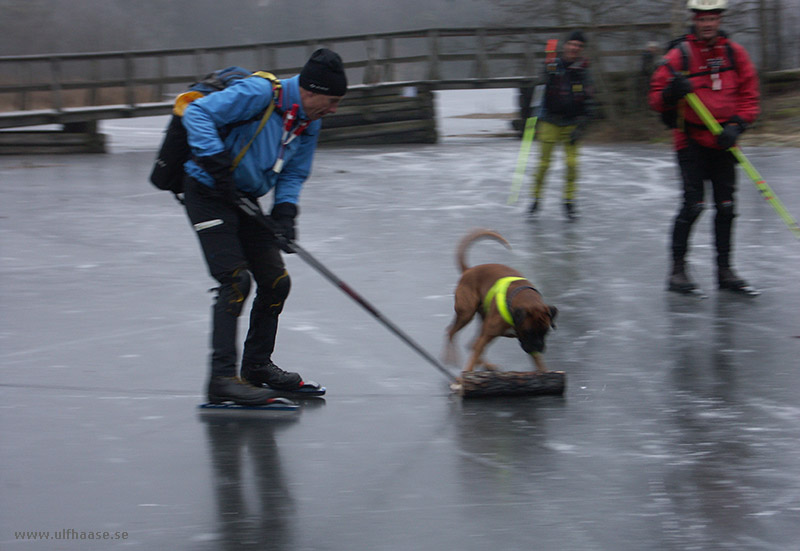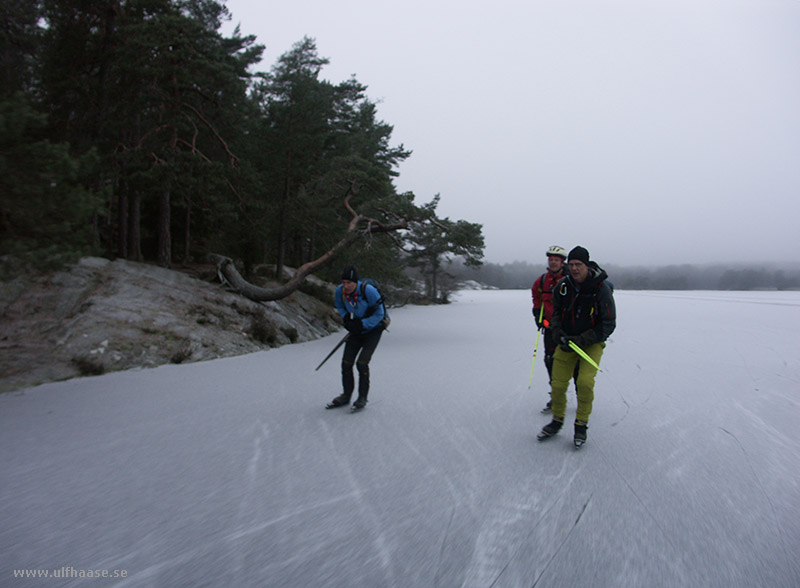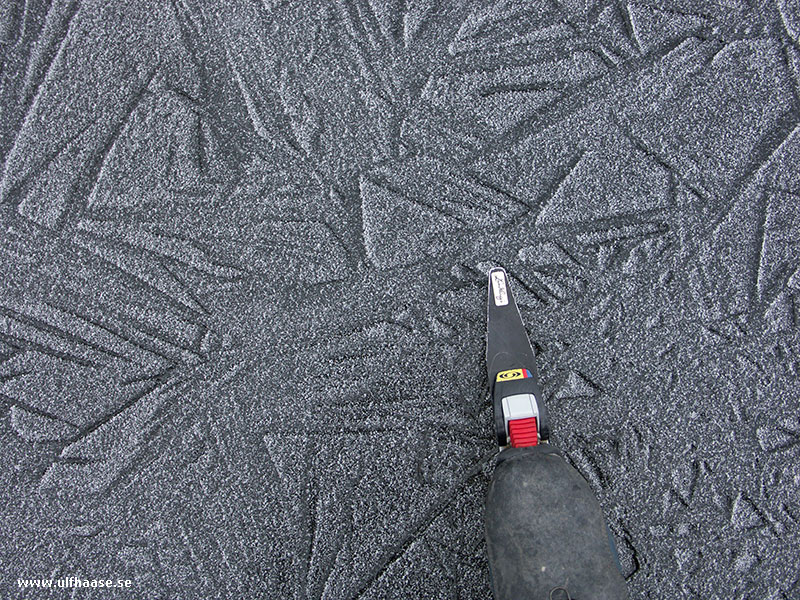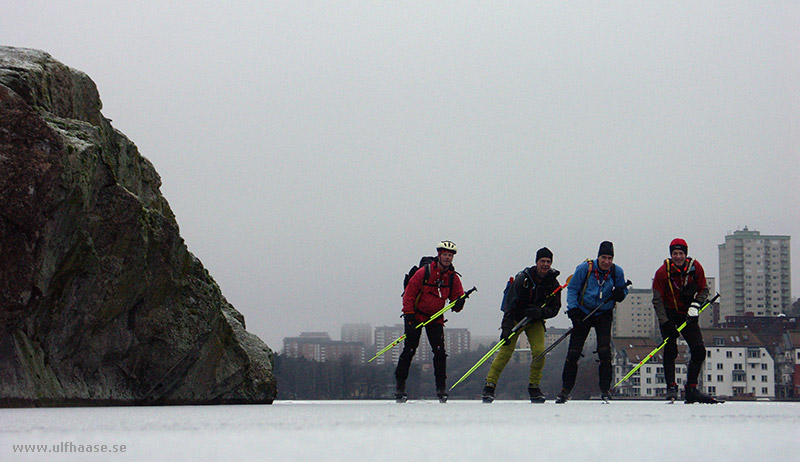 Why can't people act normal when it is time for the group photo?
(Photo taken with self timer.)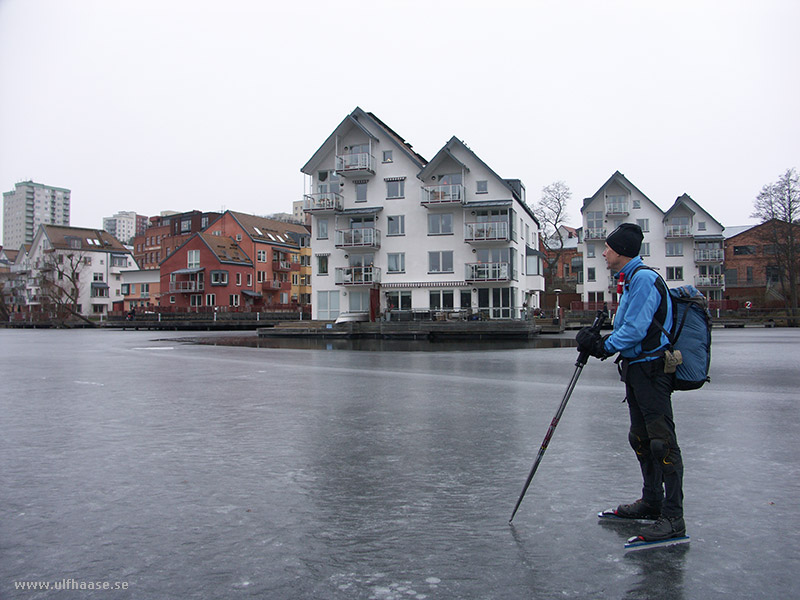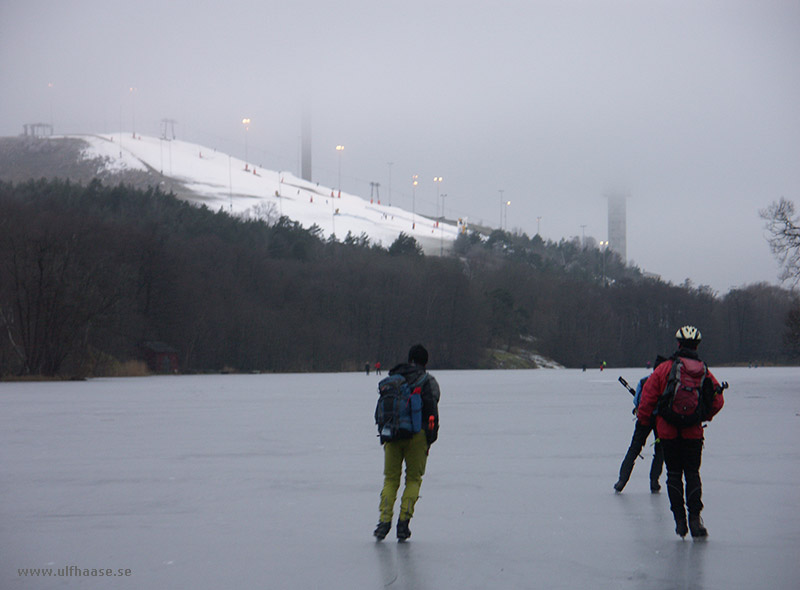 Arriving in the outskirts of Stockholm (Hammarbybacken/Sickla).