Ice skating the area of Skinnskatteberg (Västmanland), 14 Dec 2014
We skated on nine small lakes: Grotten, Flenasjön, Knäppmorasjön, Lilla Kedjen, Stora Kedjen, Fantebosjön,
Nedre Gävjan, Övre Gävjan and Kalven.

The photos are taken with a mobile phone camera.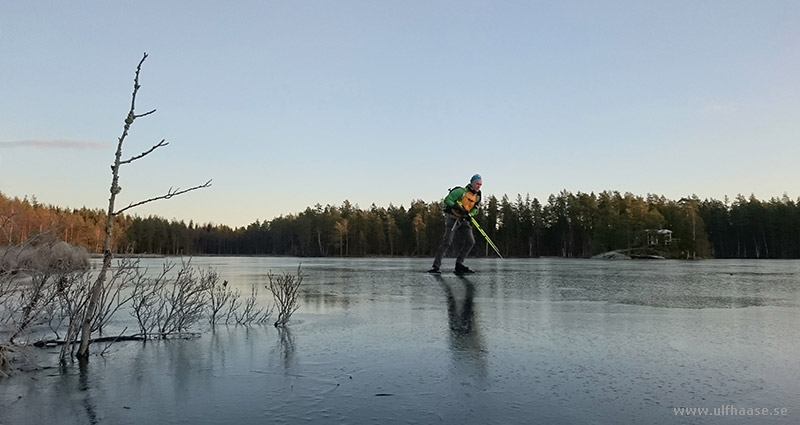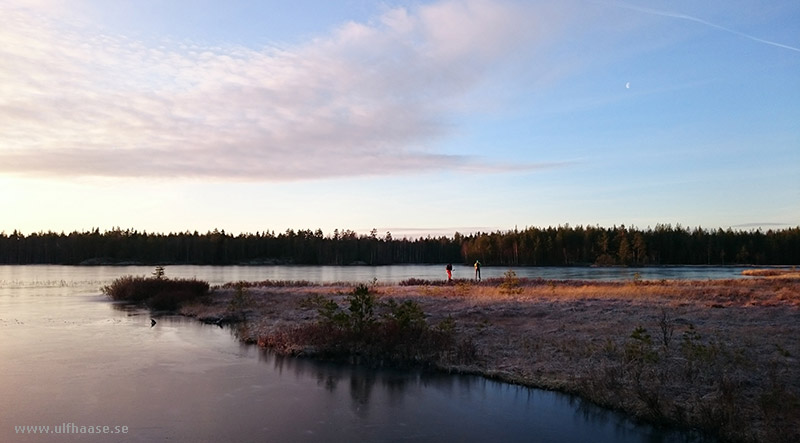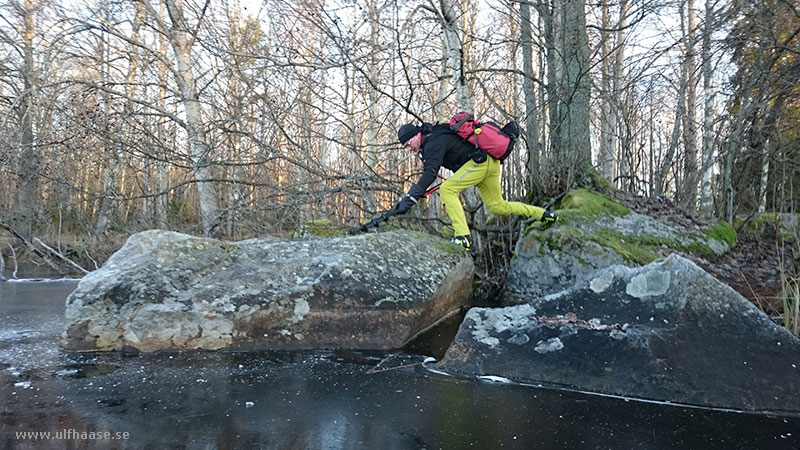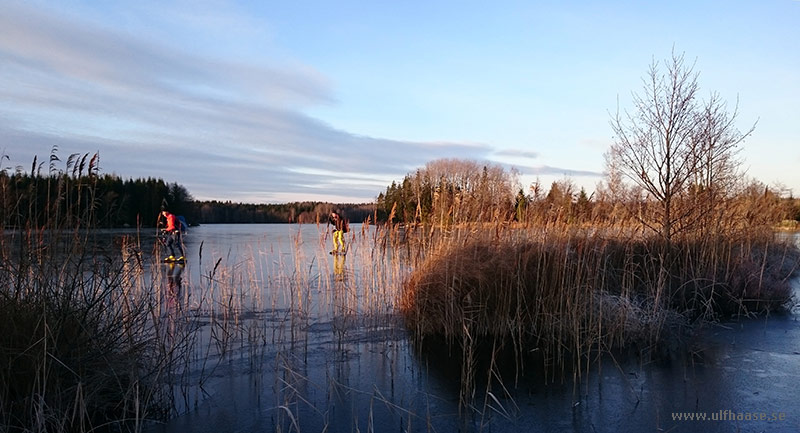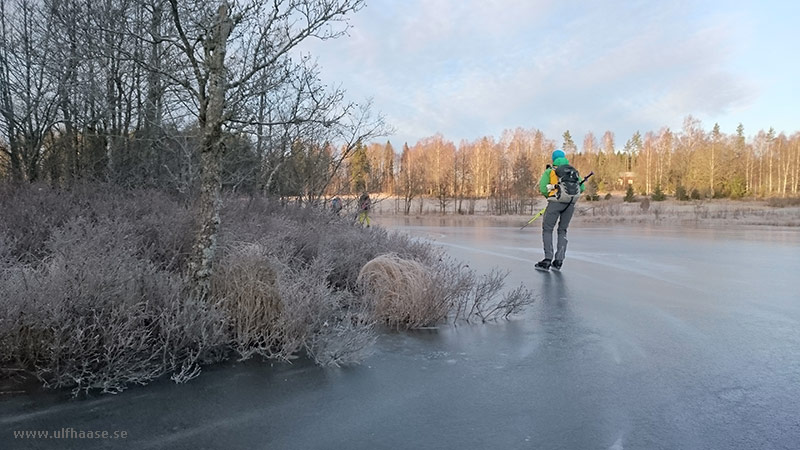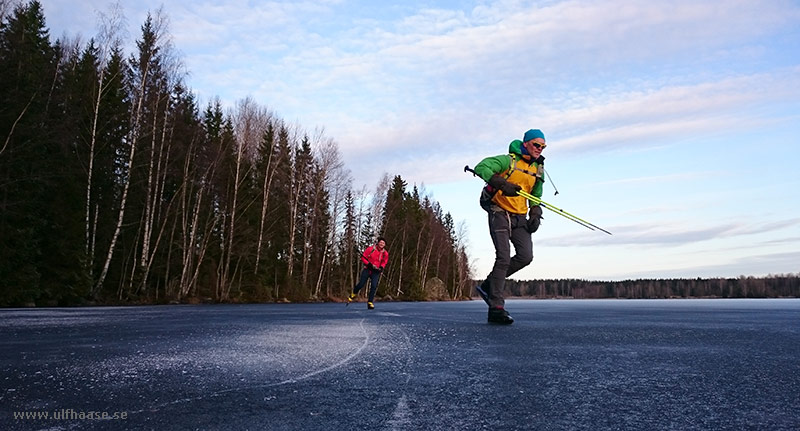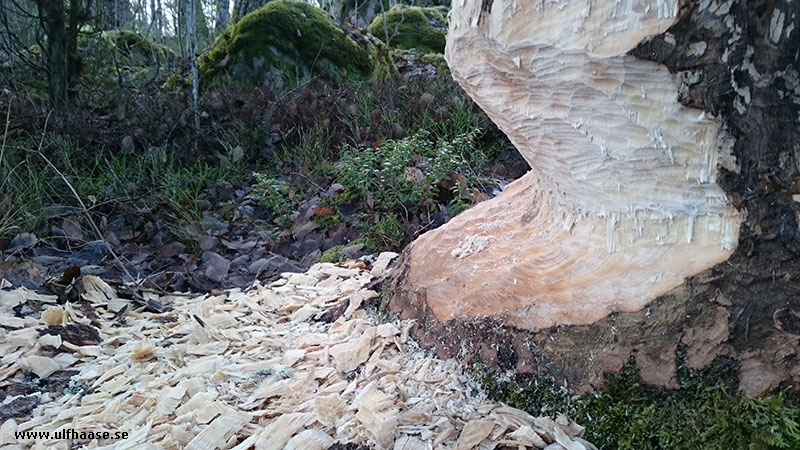 Beaver.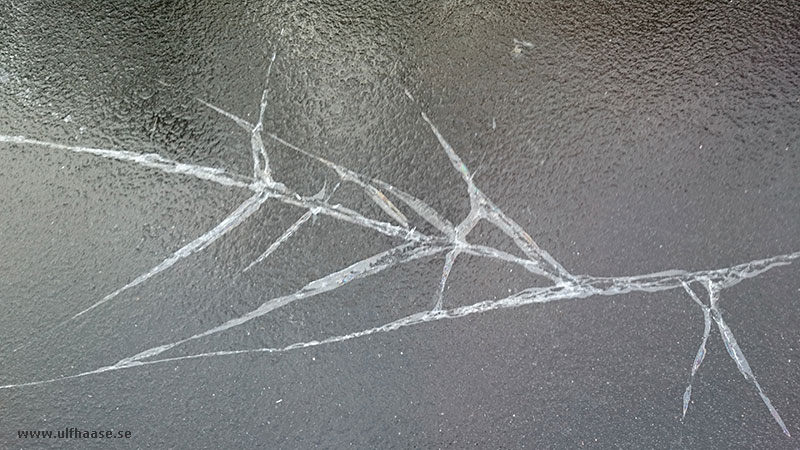 Pattern made by a skate on ice that is to thin to skate on.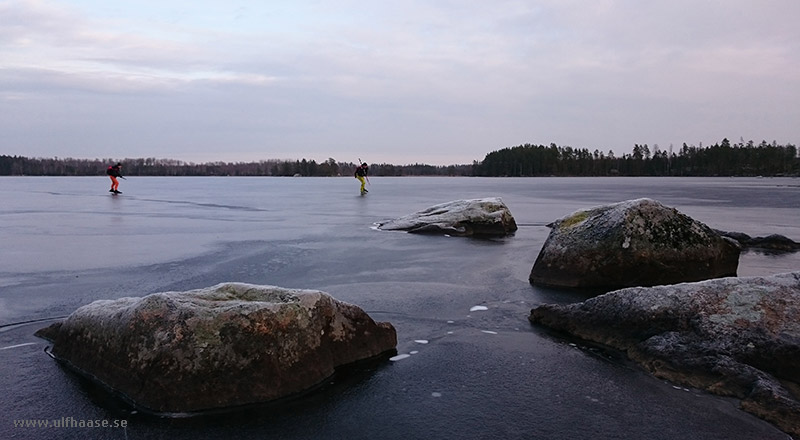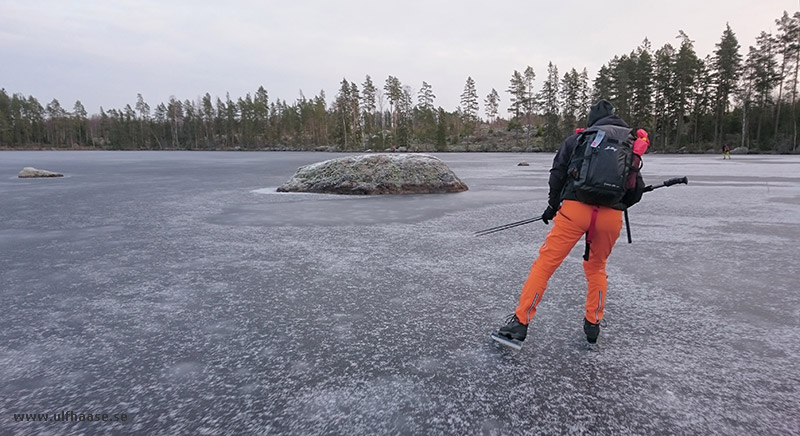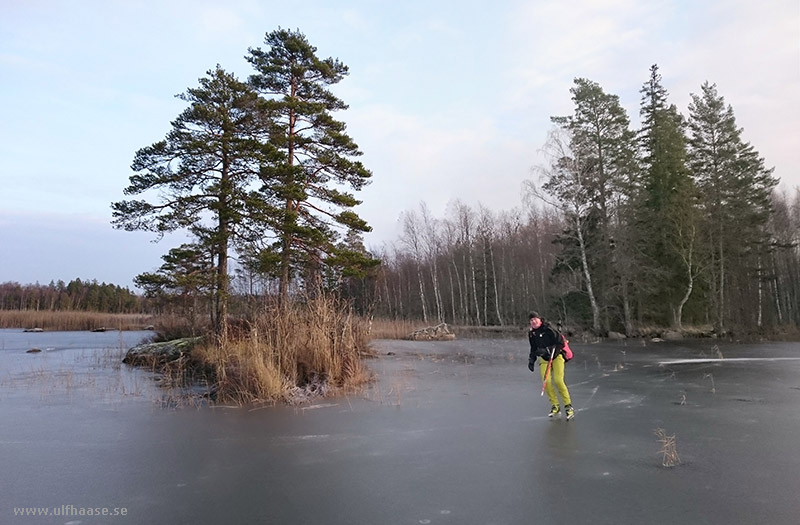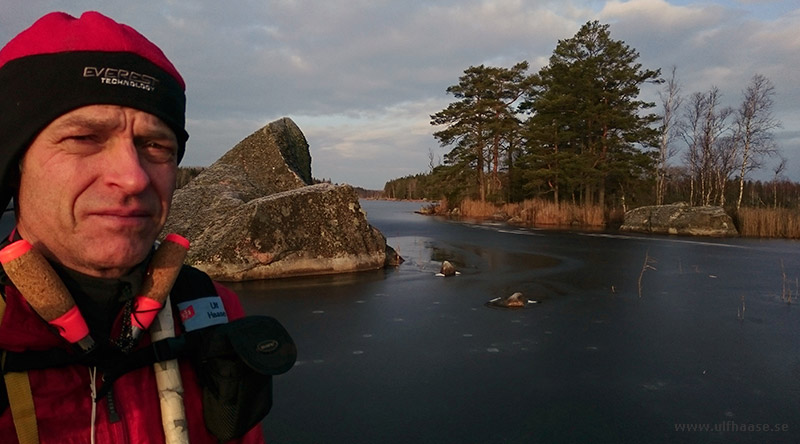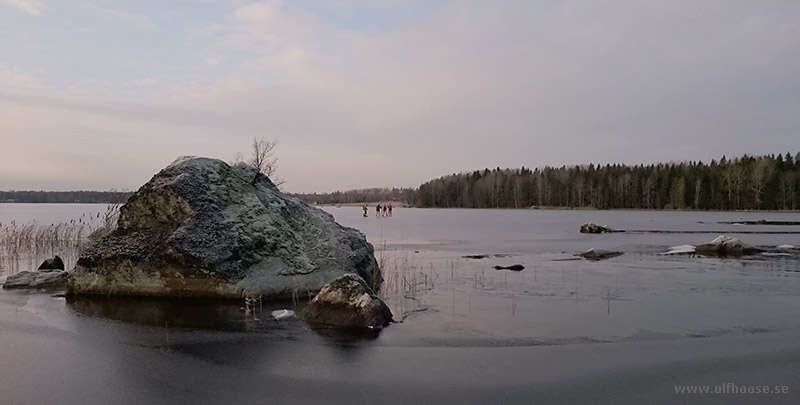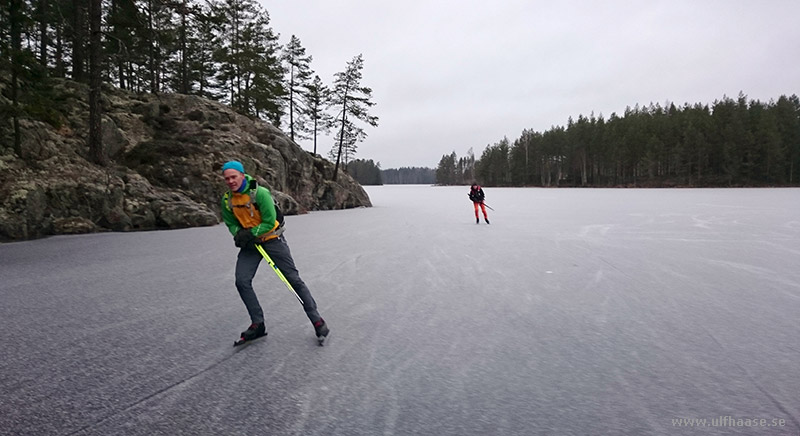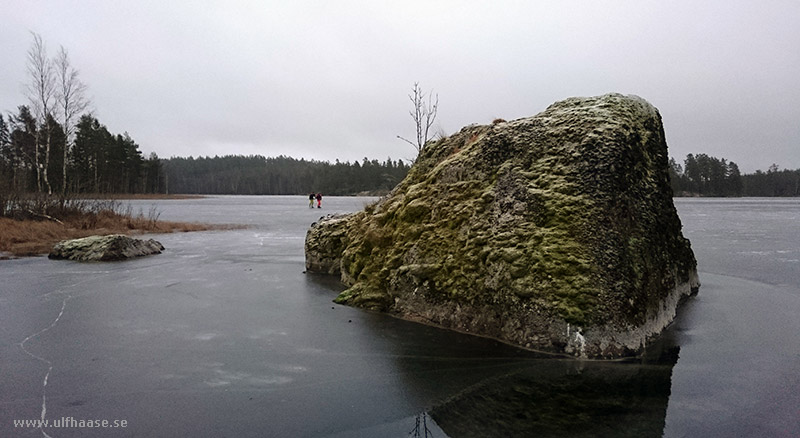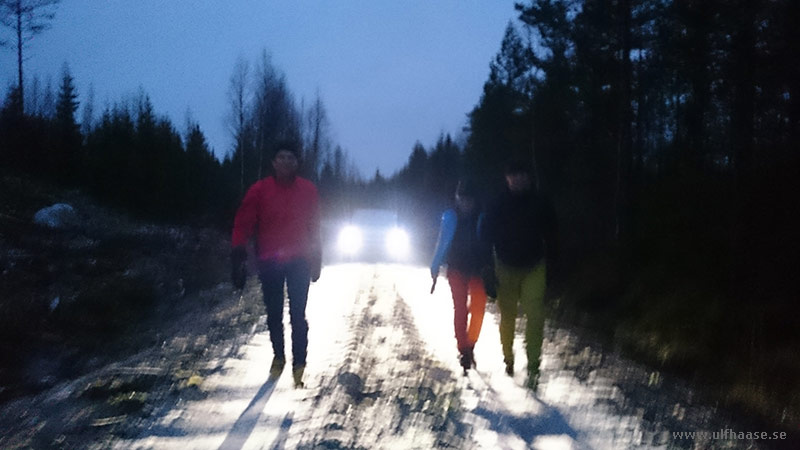 At the end of the day.