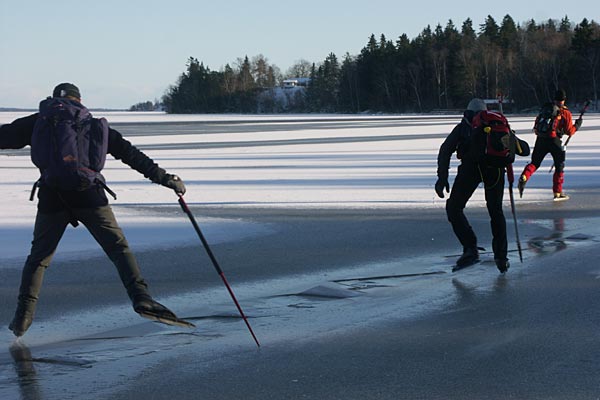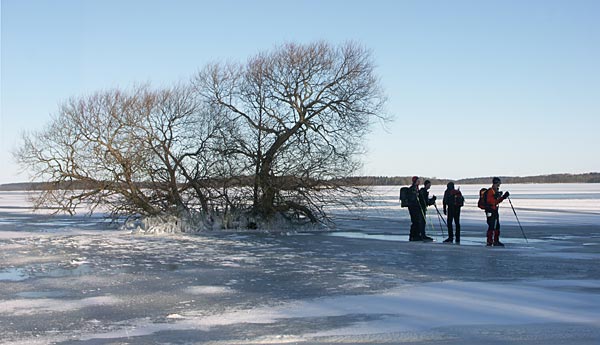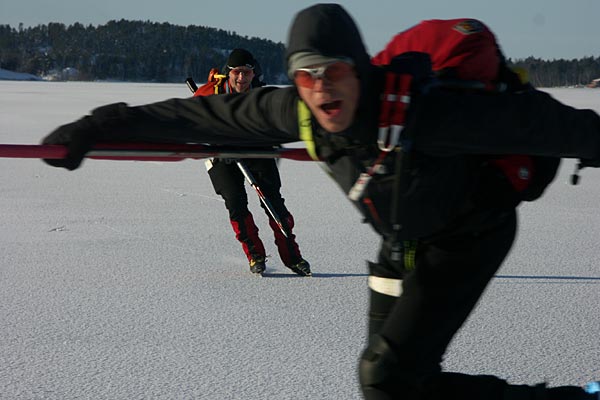 Here we seem to have a relative to the aracua bird seen in the Disney cartoon
"Clown of the Jungle" (sv: Kalle Ankas fotografiska expedition).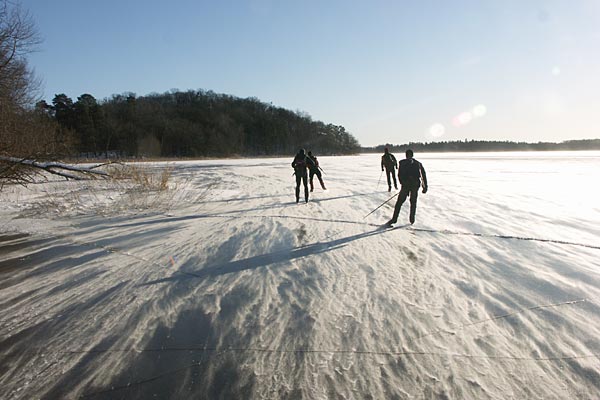 Strong tailwind.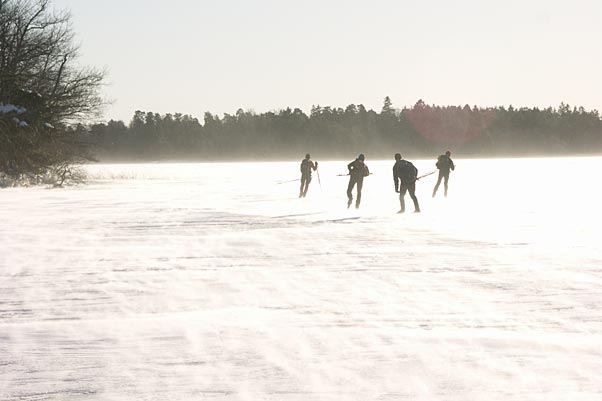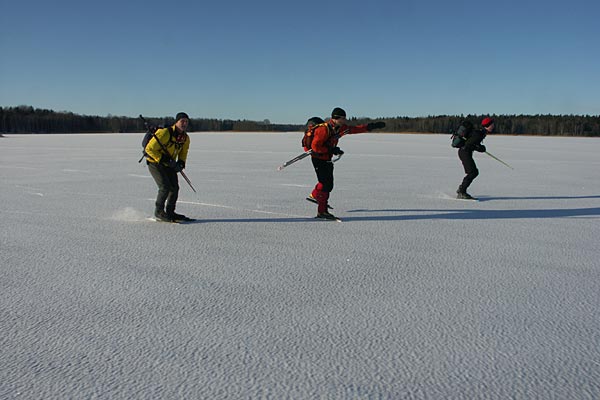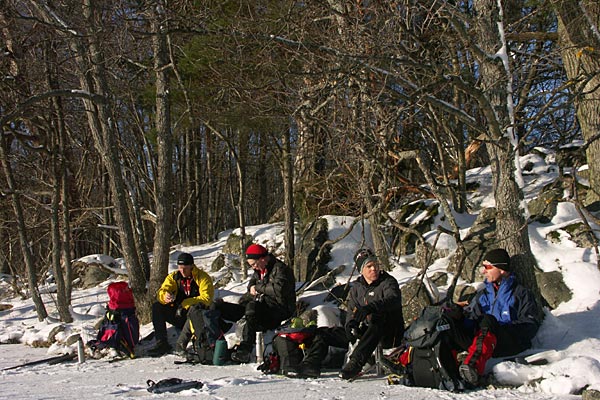 Lunch break. Ulf Rudberg, Calle Martinsson, Erik Rosengren and Sven Rudberg. (Opens in separate window.)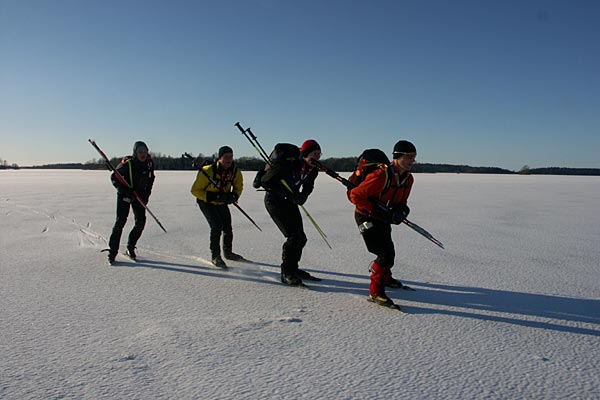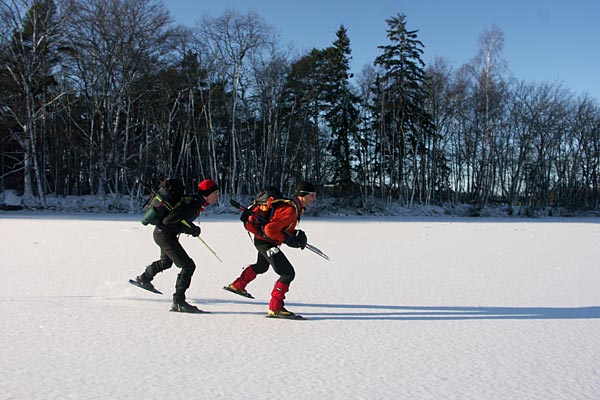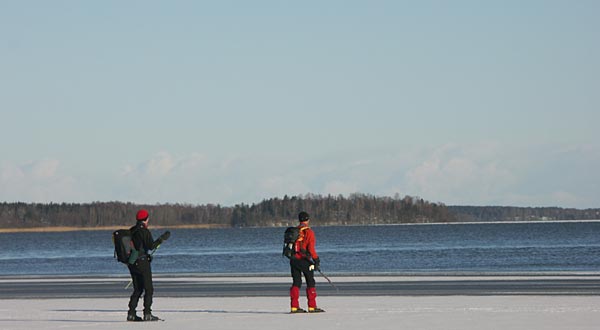 Not further in this direction.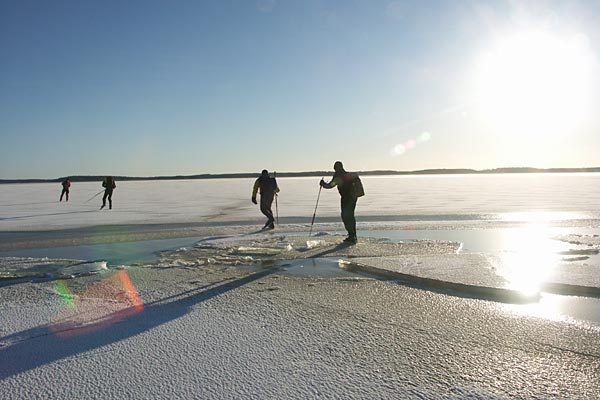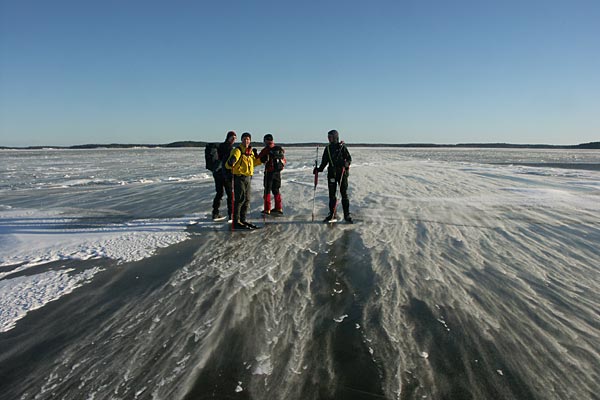 We had skated in shelter from the islands for a while but now we came out in the wind again.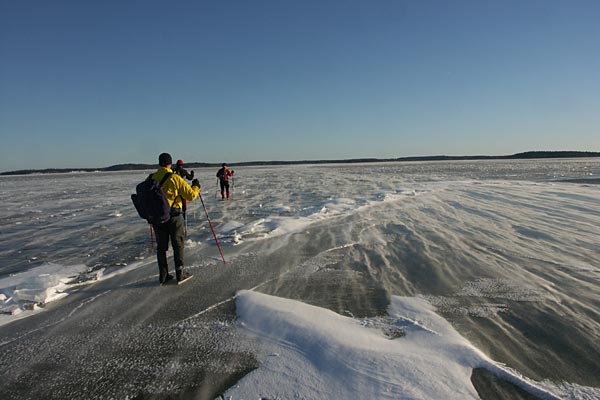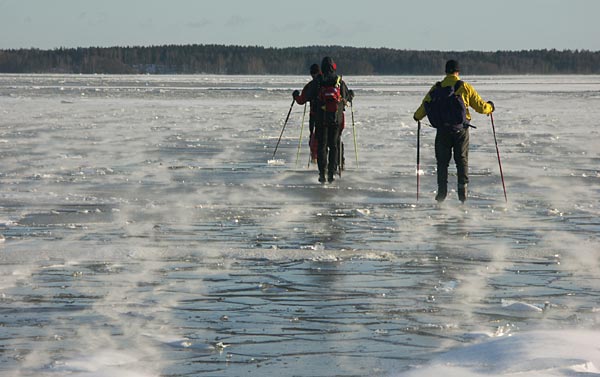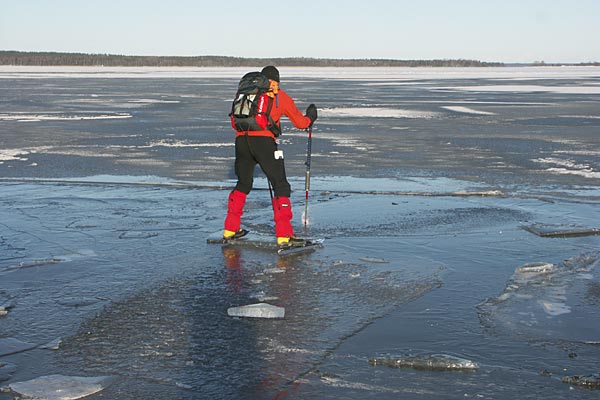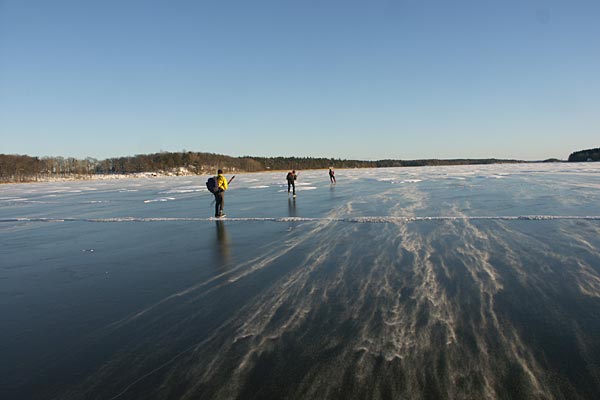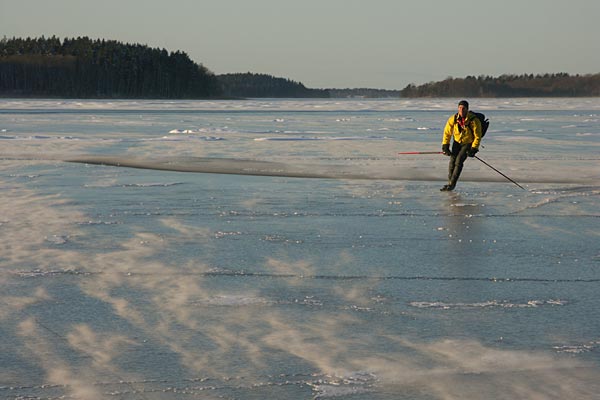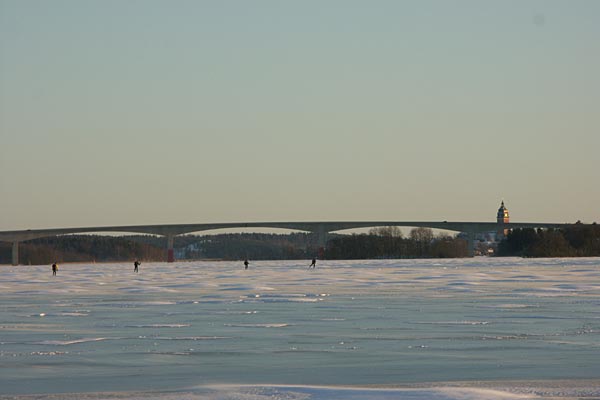 Approaching Strängnäs.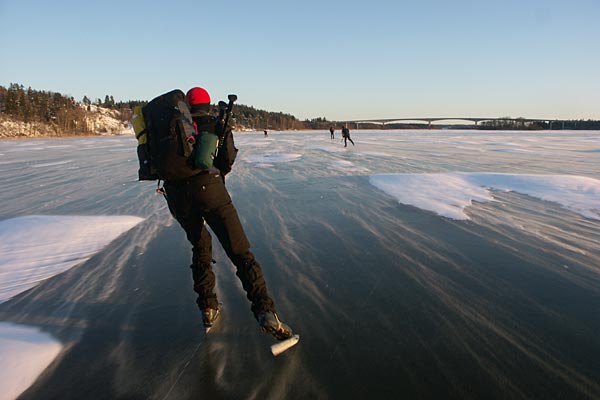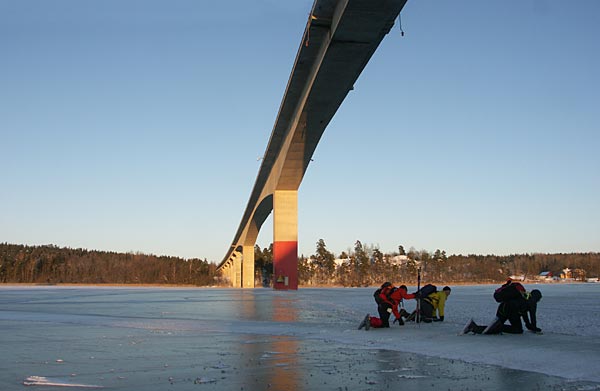 Avoiding to get our skates unsharpened by sand that has fallen down from the road above on the bridge.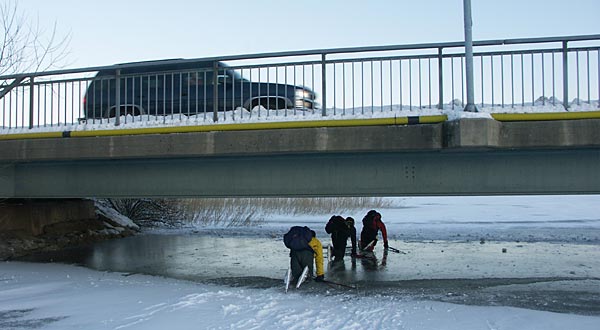 Same as above, now in Strängnäs.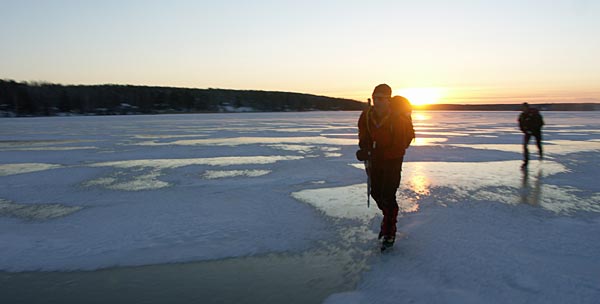 Skating the last kilometers towards Stallarholmen.