Ultra Skate Challenge 2015 Day 13 (continued) 28 August
Zurich (Friesland, NLD) - Den Burg (Texel, NLD) 109 km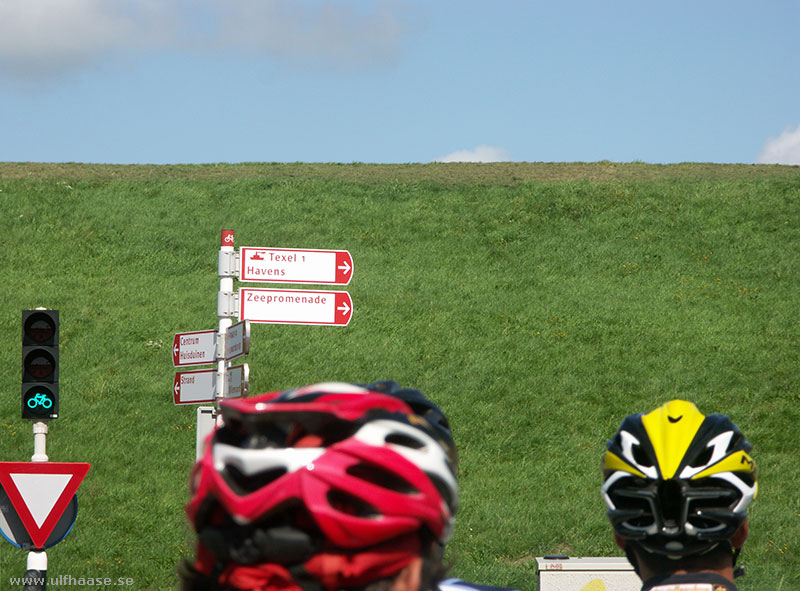 Arrival in Den Helder.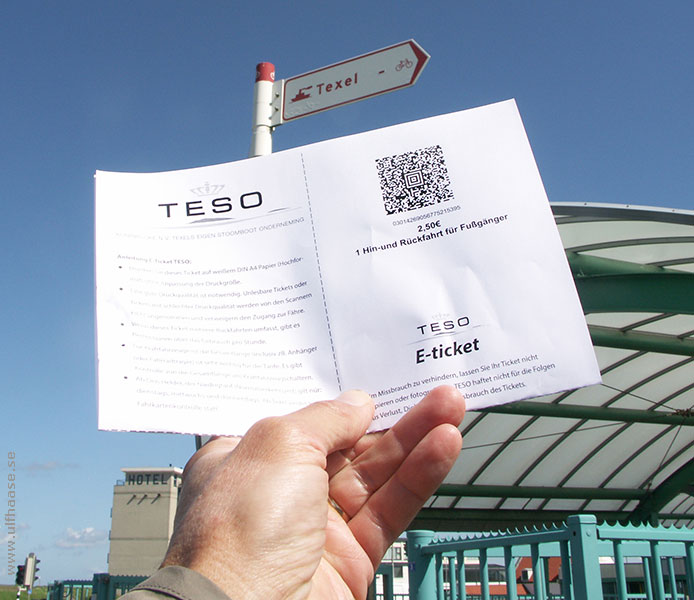 Ferry ticket.

The ferry from Den Helder to Texel island. (The 5 km ferry tour is not included in the total distance of the tour.)

Skate start on island Texel.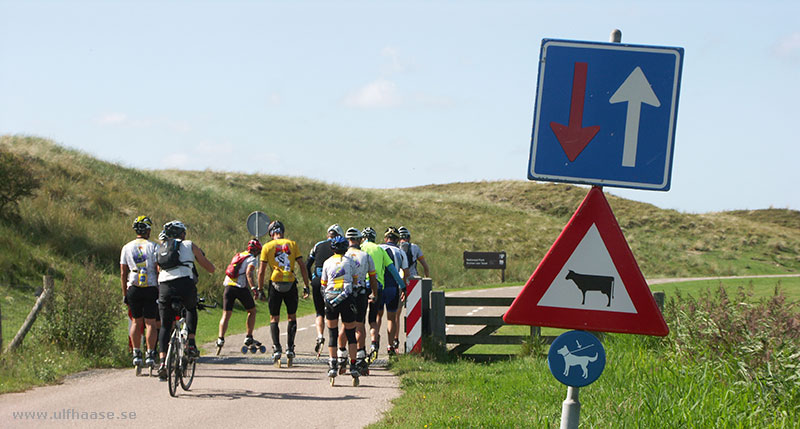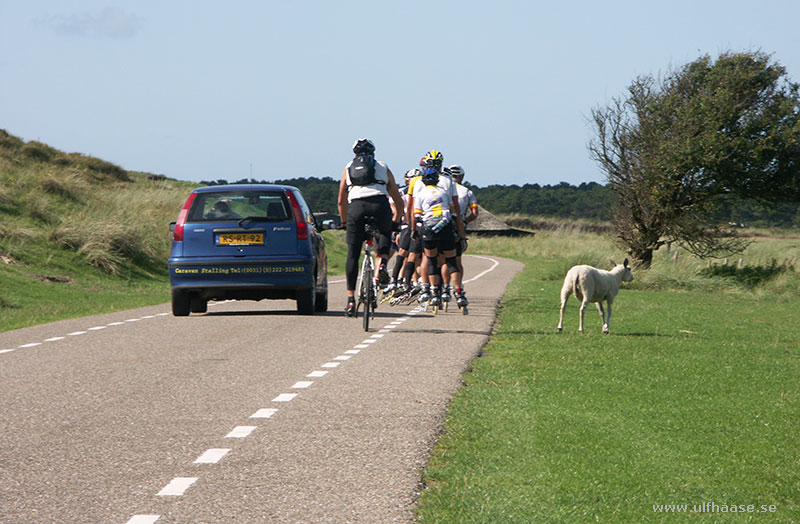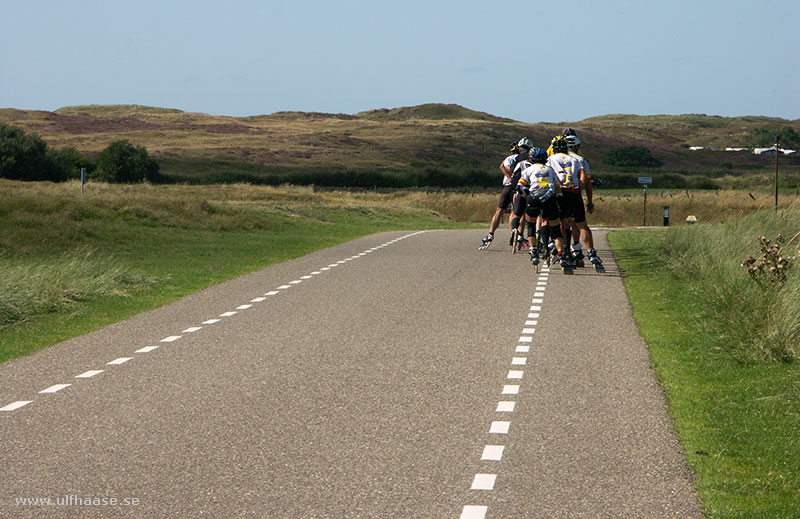 Island Texel.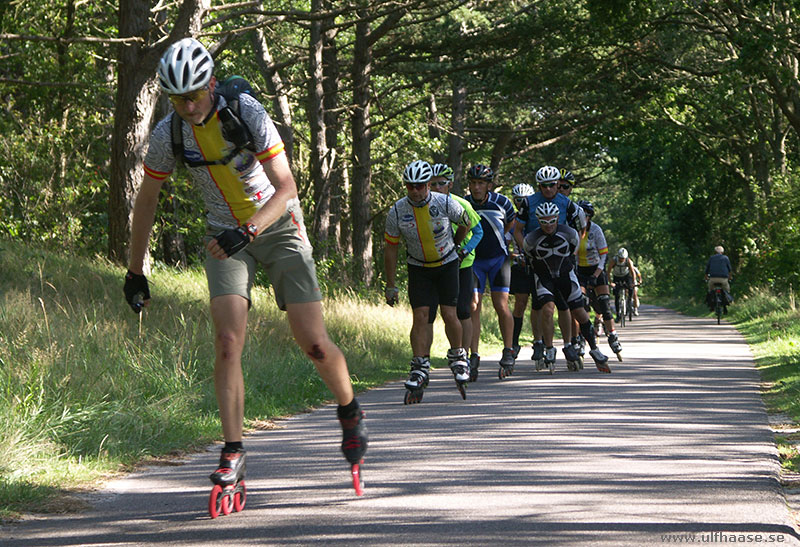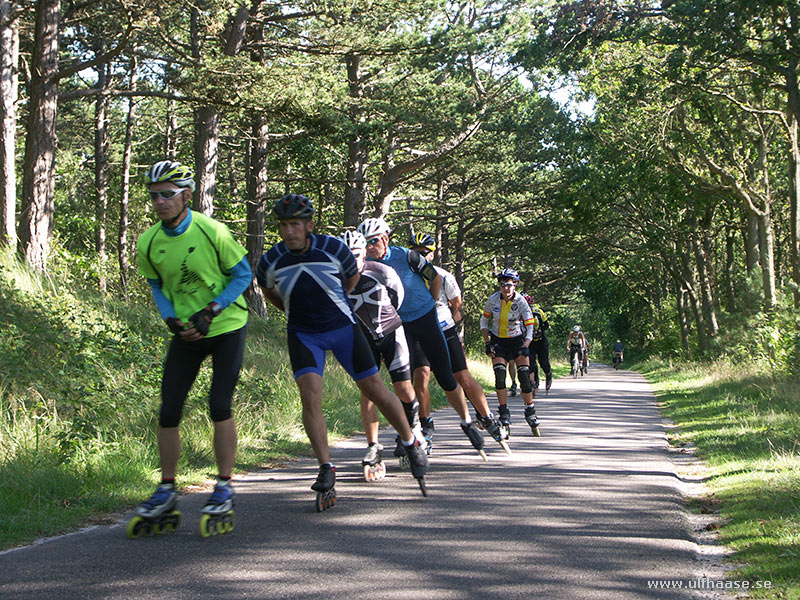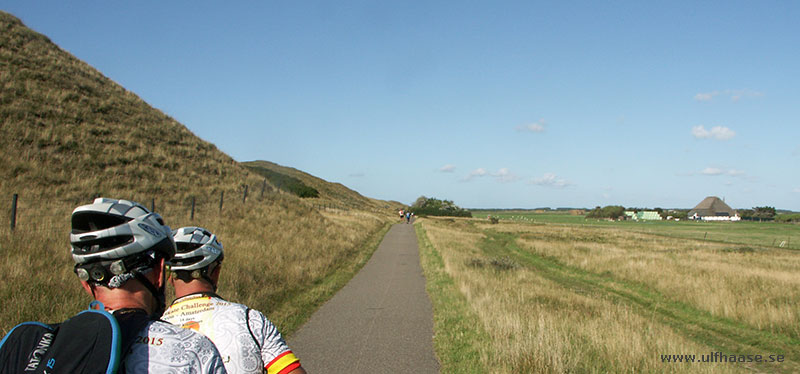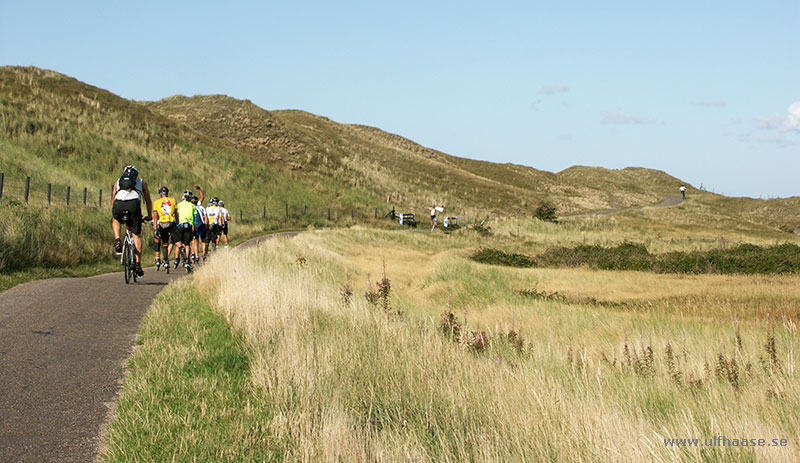 Skating through Nationaal Park Duinen van Texel (National Park Dunes of Texel).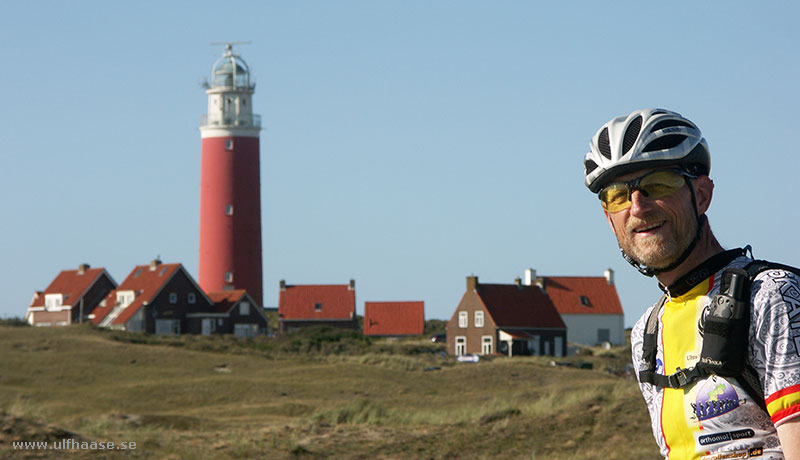 Now Micha had brought us to the northernmost point of the tour: de Cooksdorp on the the island Texel.
From now on and to the end of the tour we would be skating southbound.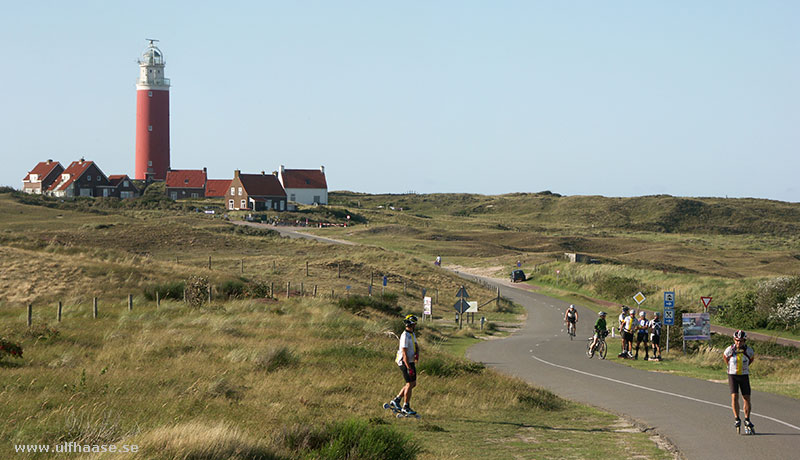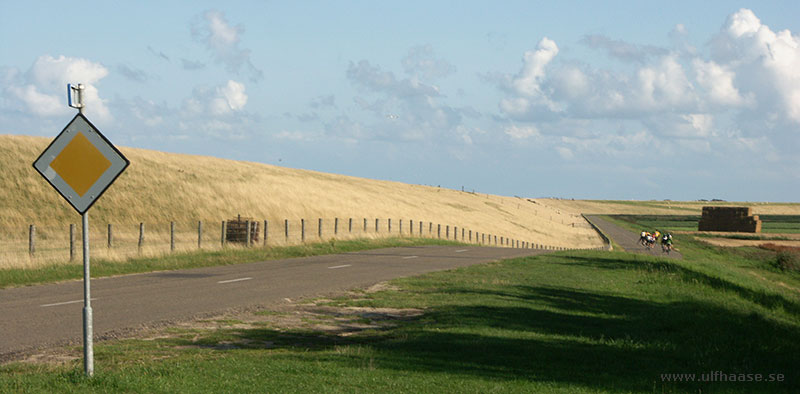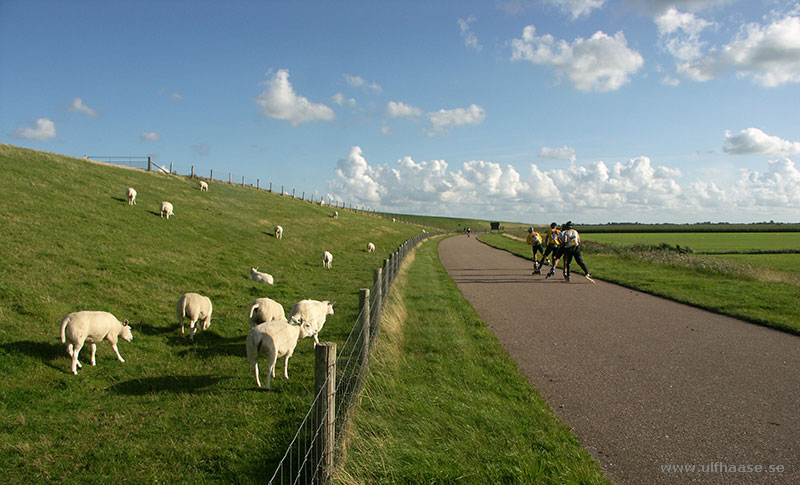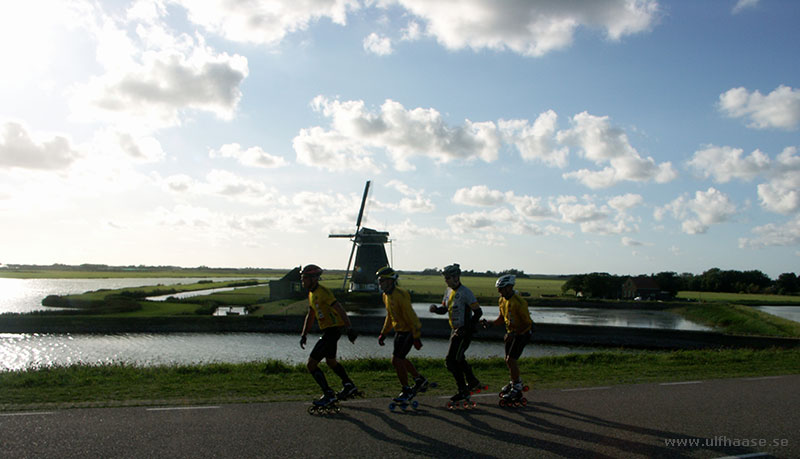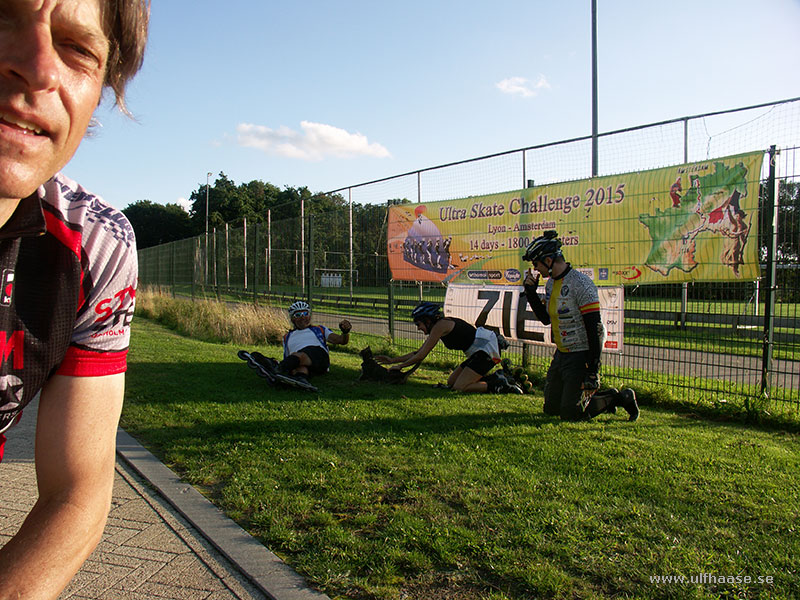 Some sort of photo from the arrival at the hostel in Den Burg on the island Texel.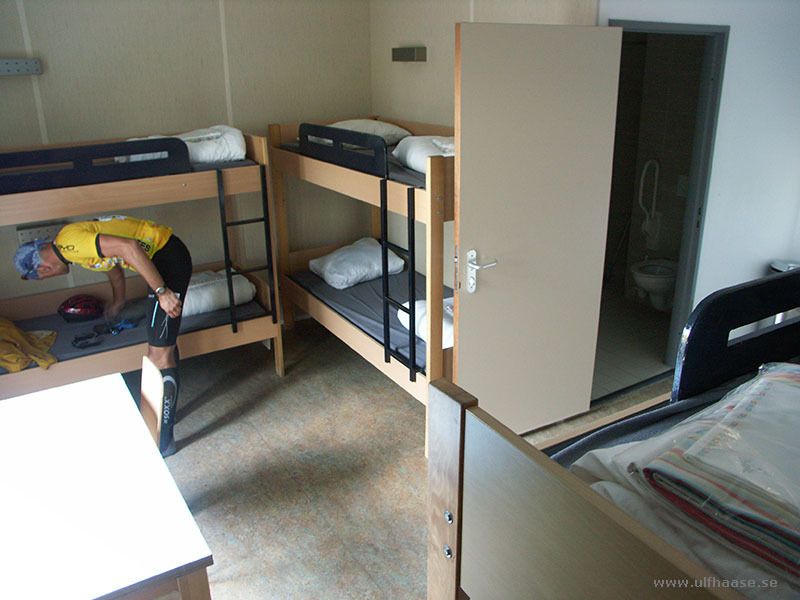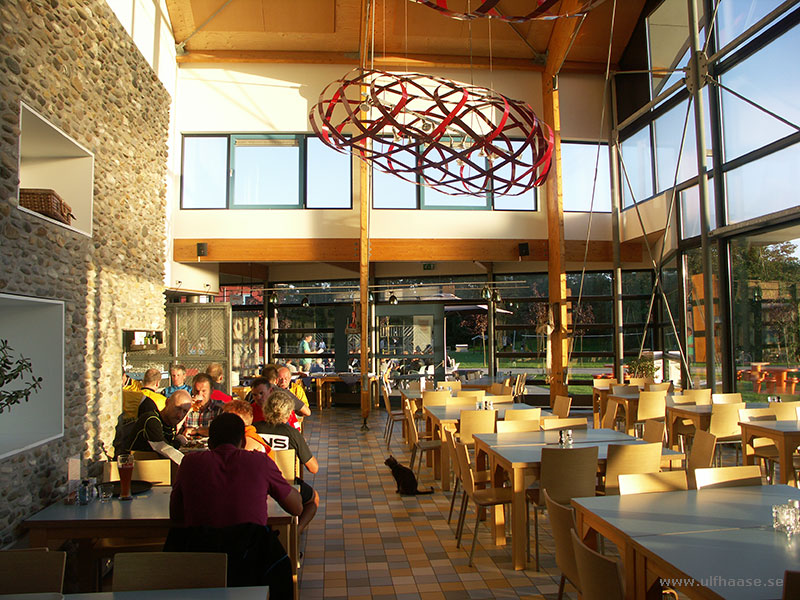 Dinner at the hostel.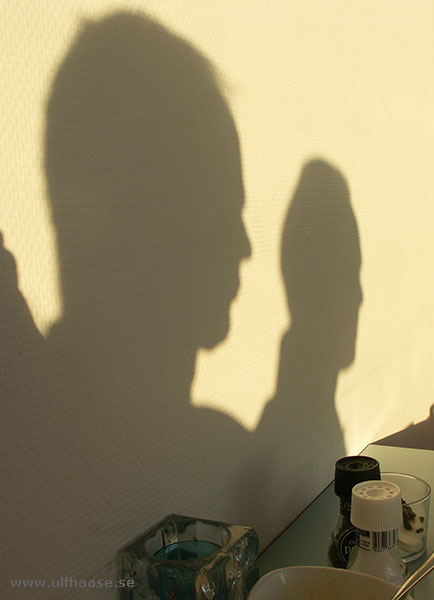 Next page: Day 14