Ultra Skate Challenge Germany 2013 Part 9 27 August
Schladitzer See - Wahlsdorf (Flaeming) 150 km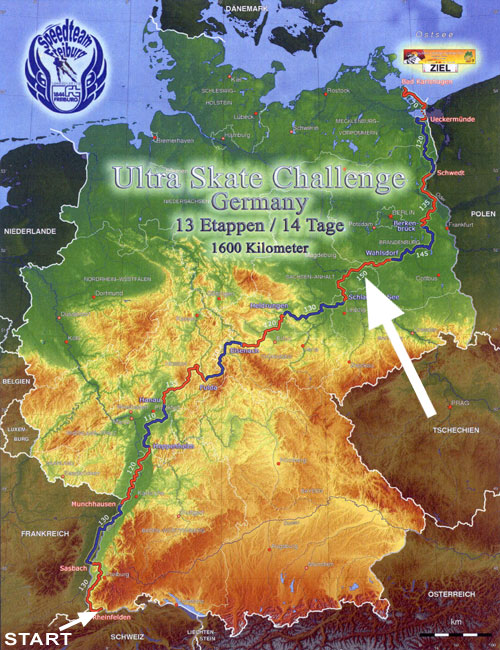 Map used by courtesy of Michael Seitz.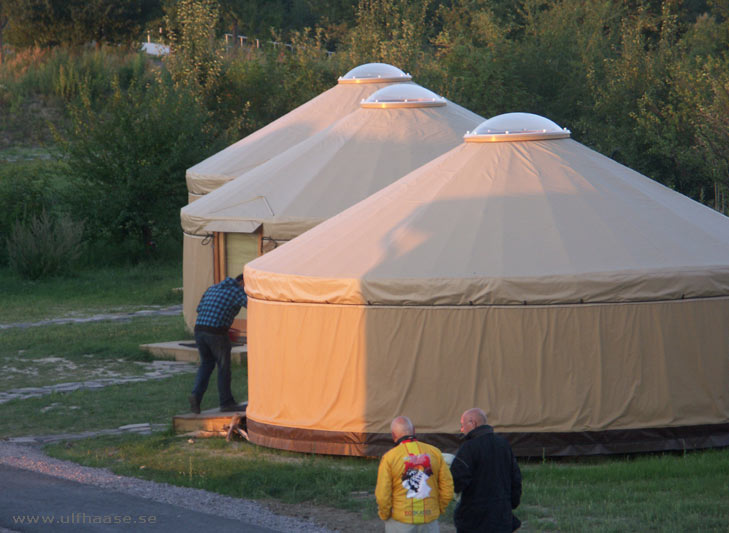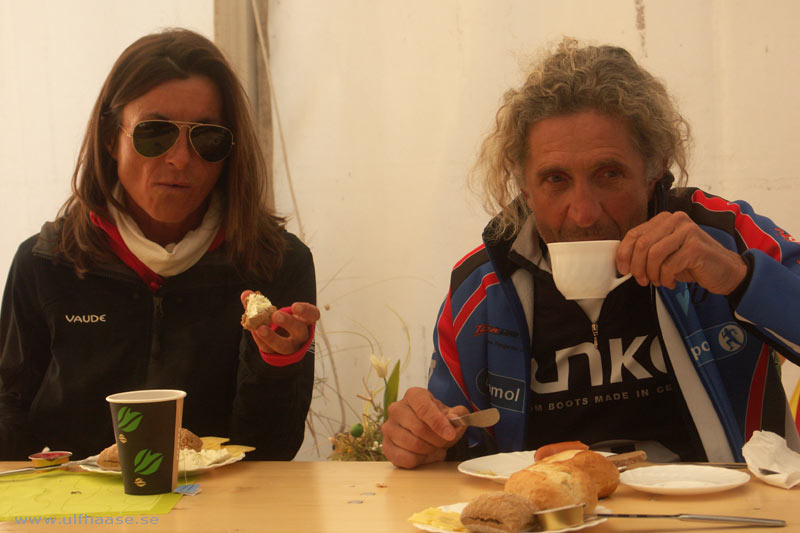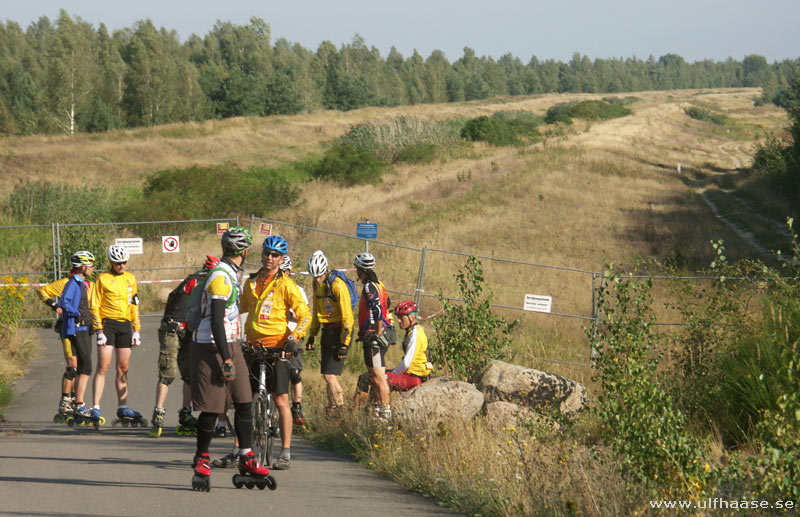 The area he been flooded in June so we had to make a 7 km detour.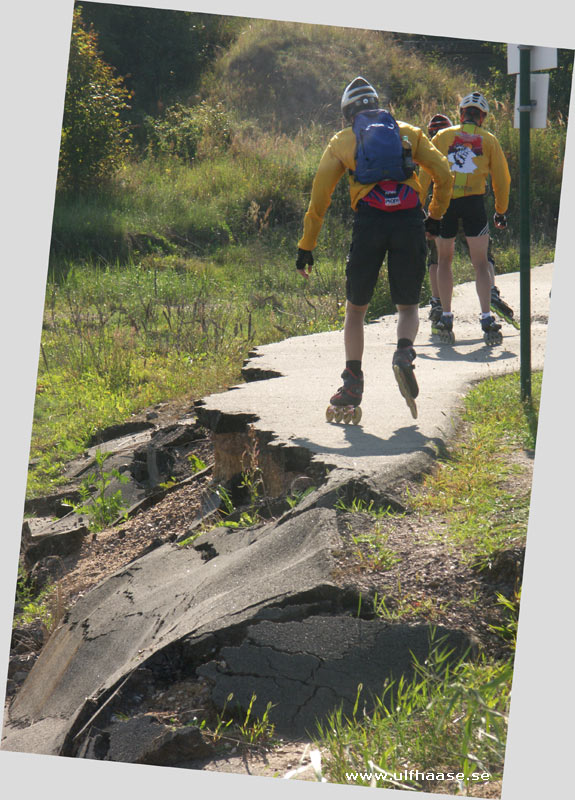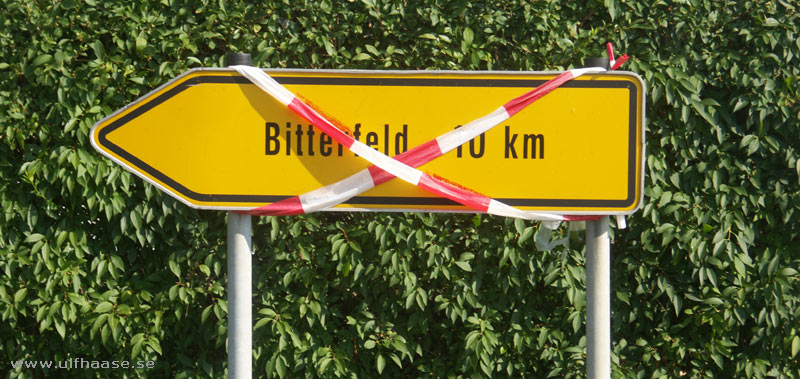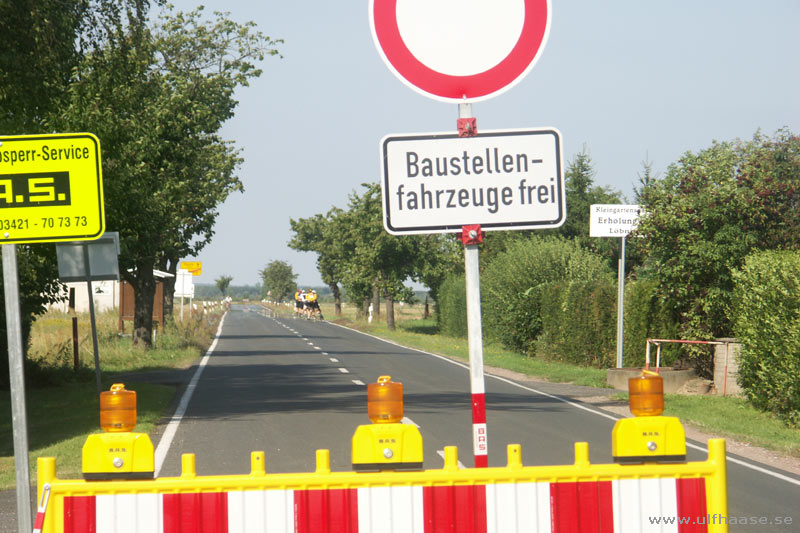 We couldn't go on detouring even more so we went along without knowing what waited about a kilometer ahead.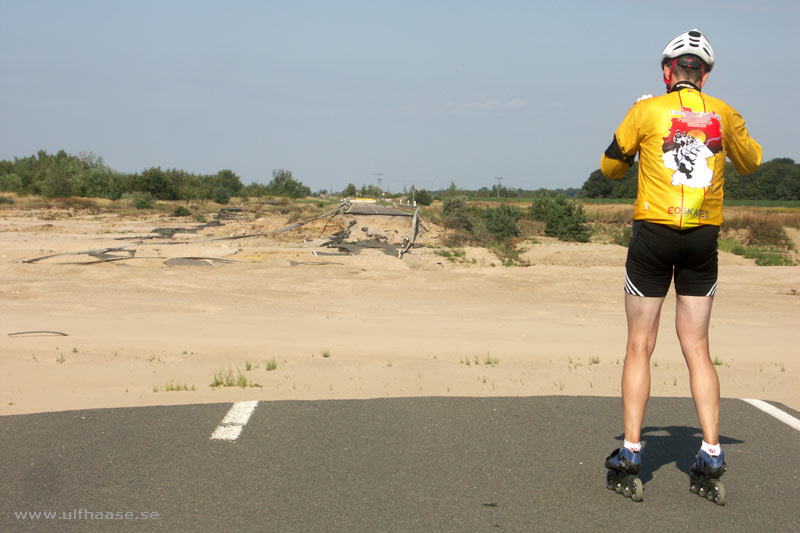 Absolutely amazing!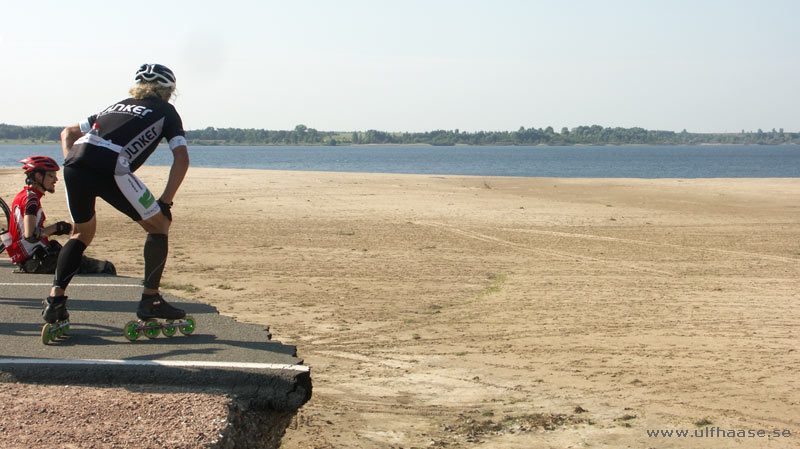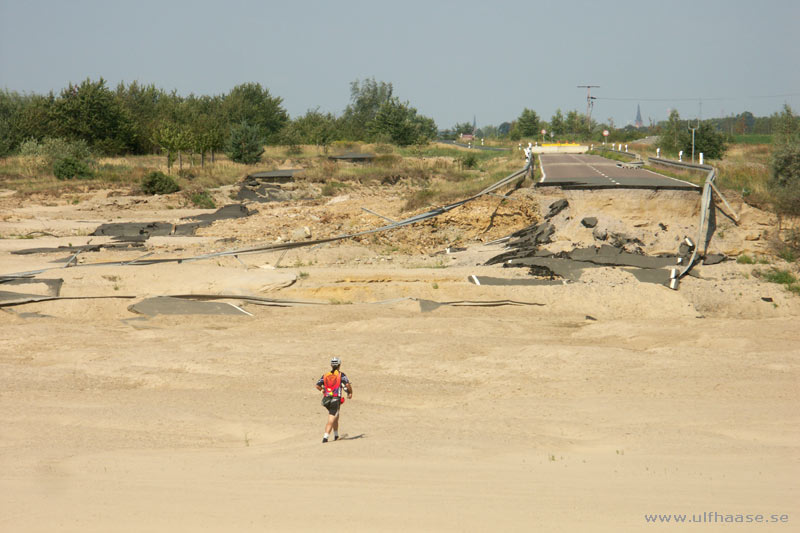 Well, we had to get to the other side and there was only one way to do it.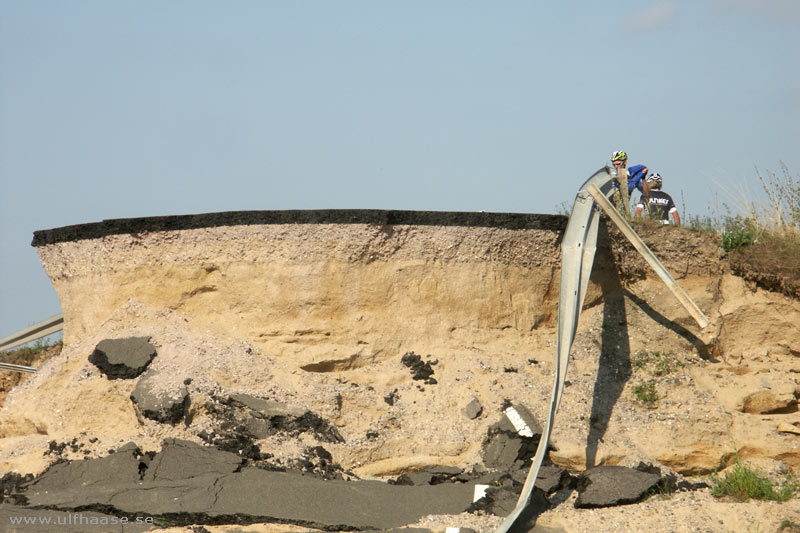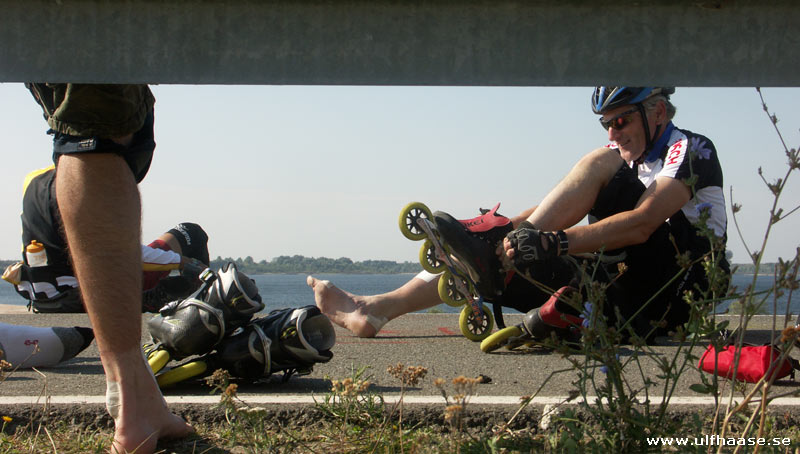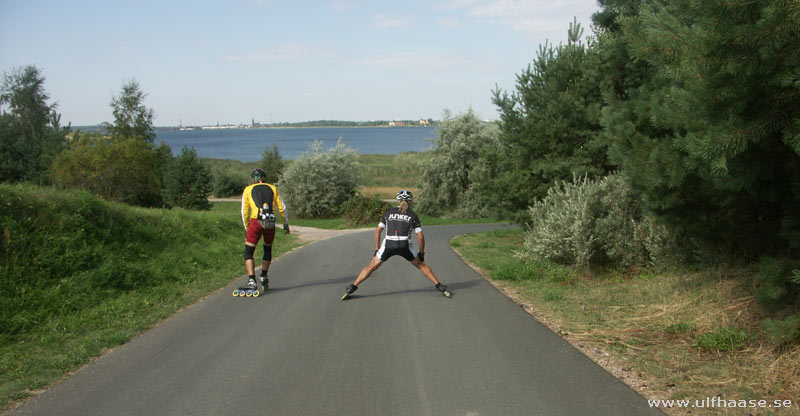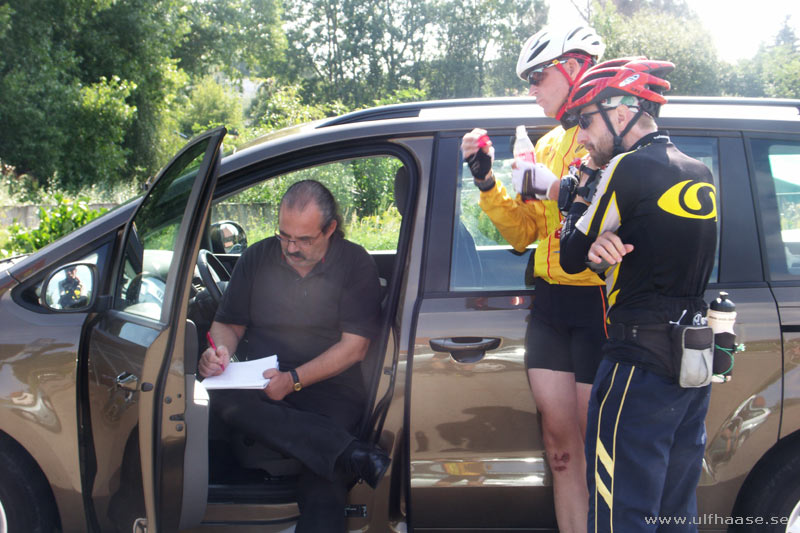 Local press.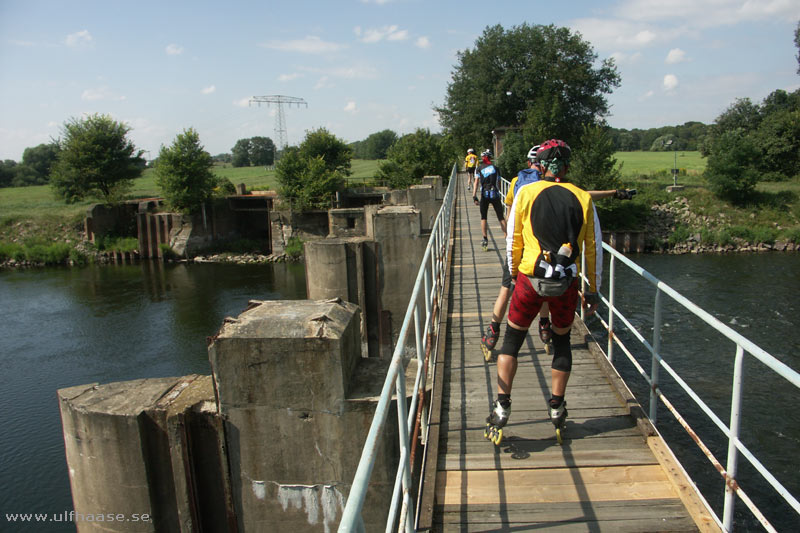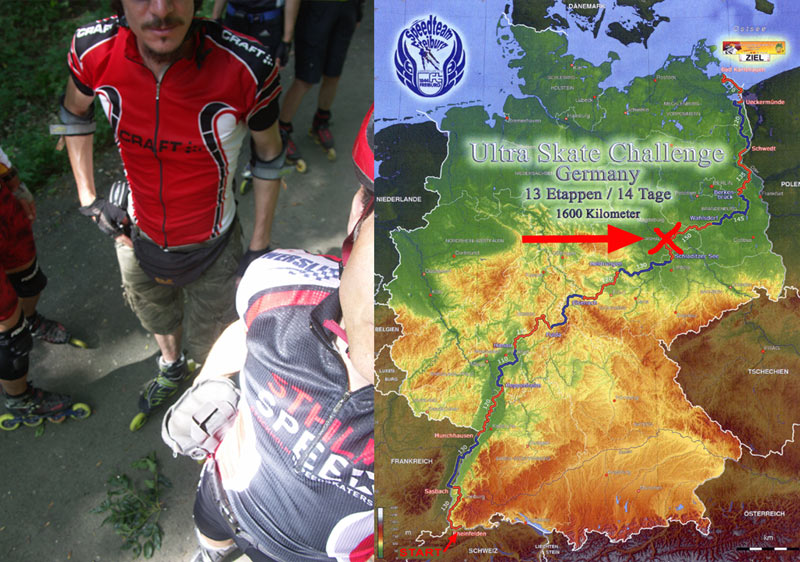 Right here, after ca 1100 km, a branch abruptly ended my further participation in the tour.
(I continued to the next stop for the service car but then it was the end.)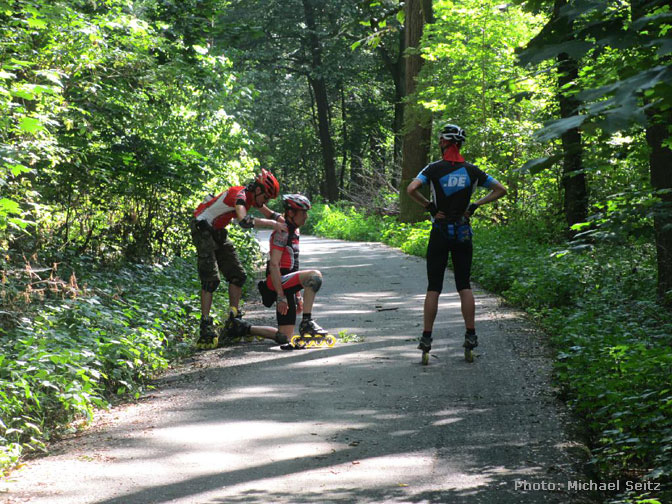 Same as above. Photo: M. Seitz. Photo published by courtesy of the photographer.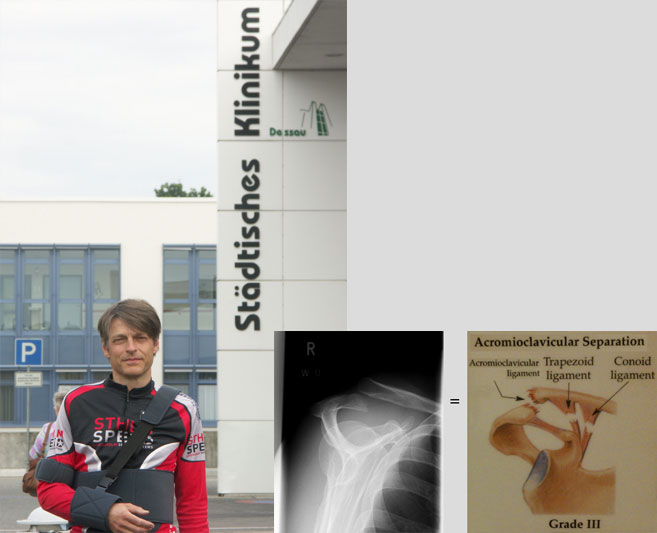 Game over.
(Photo: W. Ruygh with my camera.
X-ray by Städtisches Klinikum, Dessau, Germany.)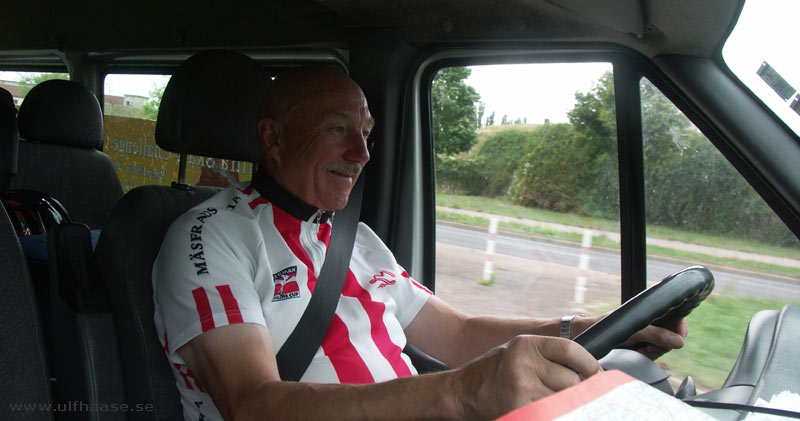 A thousand thanks to Willy who drove me to the hospital and took care of me.
Next page: Part 10