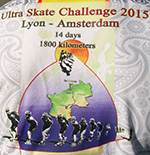 Start page
Gathering
Day 1

126 km
Day 2

159 km
Day 3

155 km
Day 4

115 km
Day 5

129 km
Day 6

171 km
Day 7

123 km
Day 8

83 km
Day 9

92 km
Day 10

113 km
Day 11

150 km
Day 12

133 km
Day 13

109 km
Day 14

129 km
Going home

= 1787 km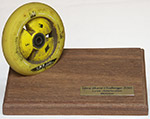 Ultra Skate Challenge 2015 16 - 29 August
1787 km in 14 days, 16 - 29 August
A spectacular event privately organized by Micha Seitz. No competition, just vaccation.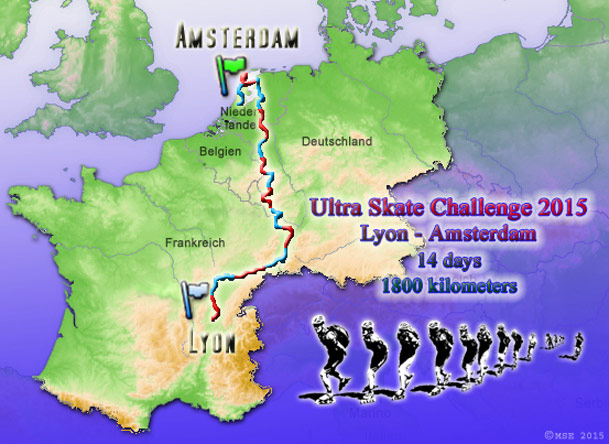 Map used by courtesy of Michael Seitz.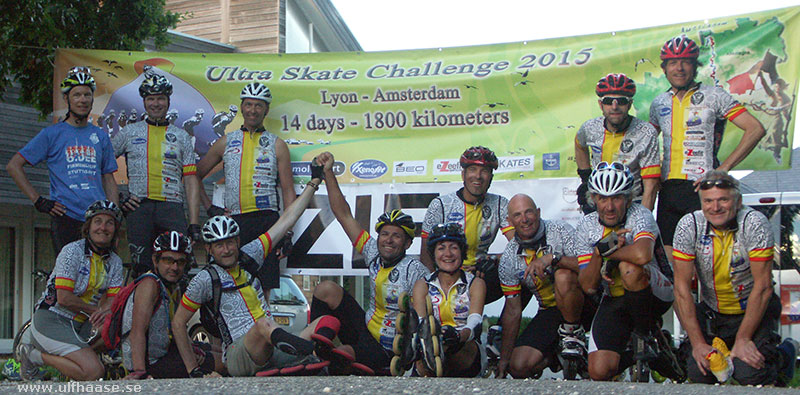 The "main group".

Back row:
Otto Gastel, Bernd Mathar, Martin Honikel (bike), Mathias Feßler, Ax Vöhringer, Ulf Haase.
Front row:
Sabine Mägdefessel (bike), Bart Vanderbeke, Micha Seitz, Benno Forster, Claudia Dubourg, Armin Bluck,
Peter Schmidl, Bernd Gutöhrlein.
(Photo taken with self timer.)


"Guest skaters":
Markus Praschl (10 days), Peter Berx (7), Severin Hanning (7), Hans-Georg Rudorff (6½), Alain Segers (6),
Pieter Neuvel (5), Sylvia Ordowski (4½), Brigitte Zeh (3½), Antje Fischer (3½), Dietmar Heidingsfeld (1)
+ Kurt Karneboge on bike (4½) and Sven Mägdefessel on bike (1).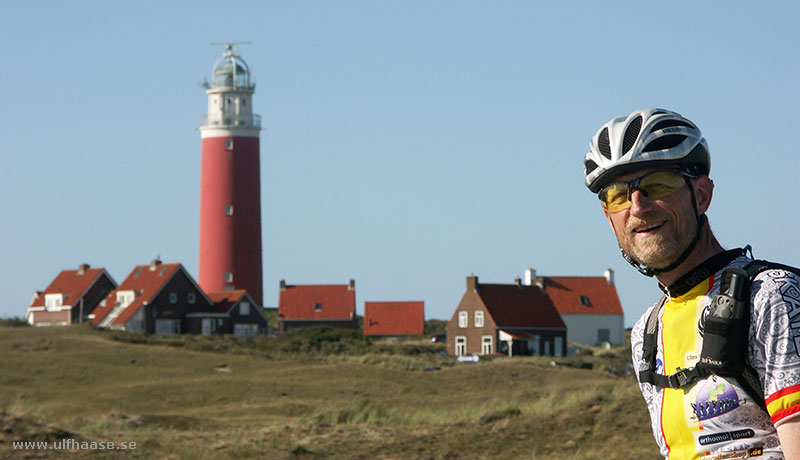 Organizer Micha Seitz had planned the whole tour in detail. He had reconnoitred the whole track including searching for
the missing links between the parts. He had also figured out where the best places for the escort cars to stop were
and had booked the hotel rooms. And, and, and. Thanks Micha!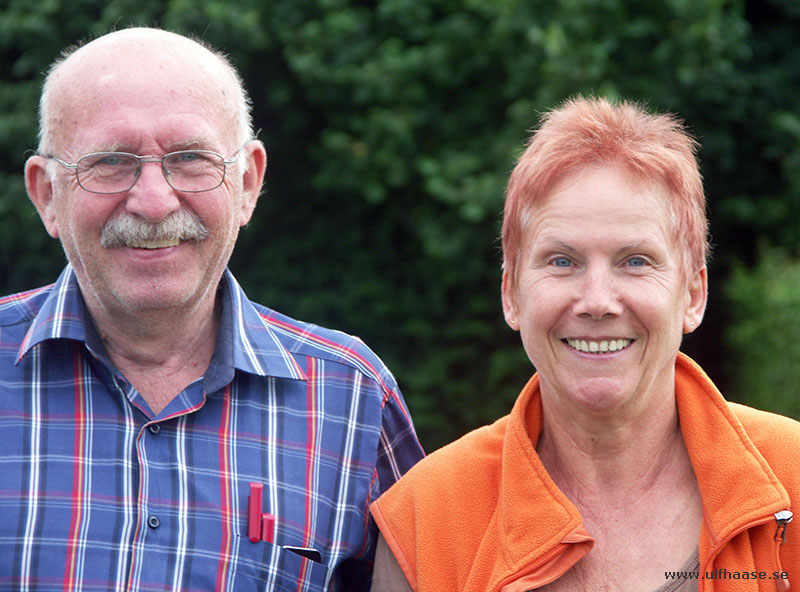 Our helping heroes 1: Herbert Tentler and Siggi Melanchton who drove the escort cars.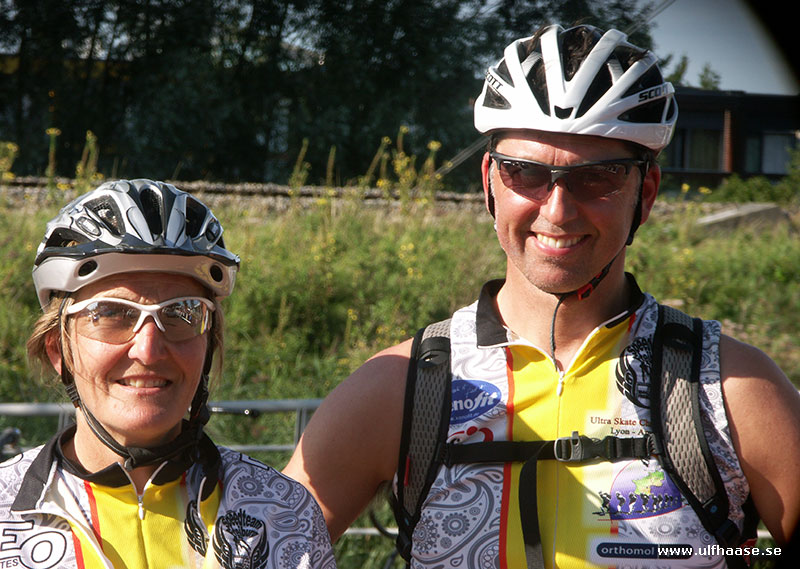 Our helping heroes 2: Sabine Mägdefessel and Martin Honikel who escorted us on bicykles.
Next page: Gathering the day before start