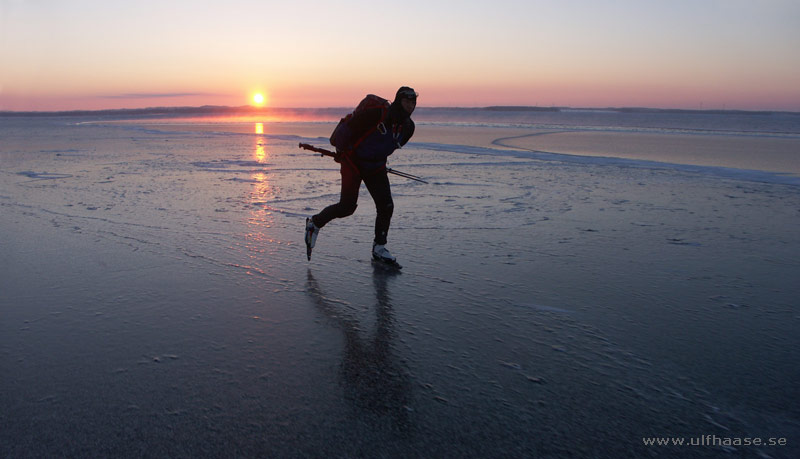 Start short after 7 am.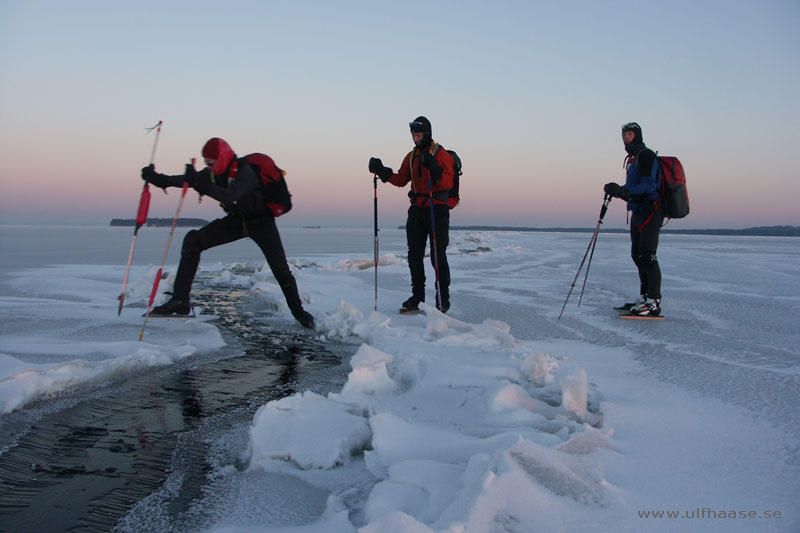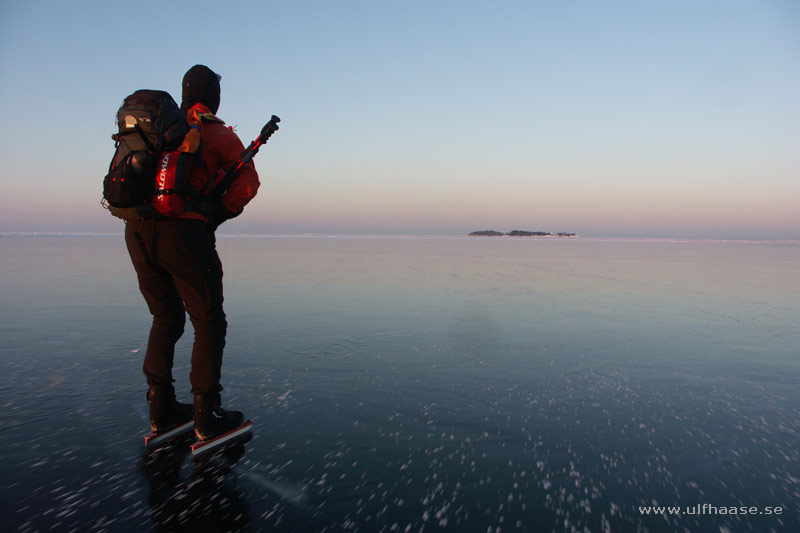 Skating towards the islands Fjuk and Mellön.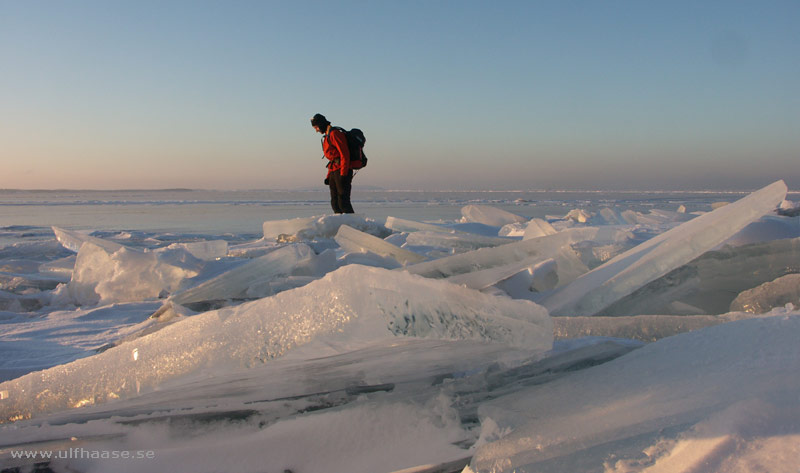 Short stop at Fjuk.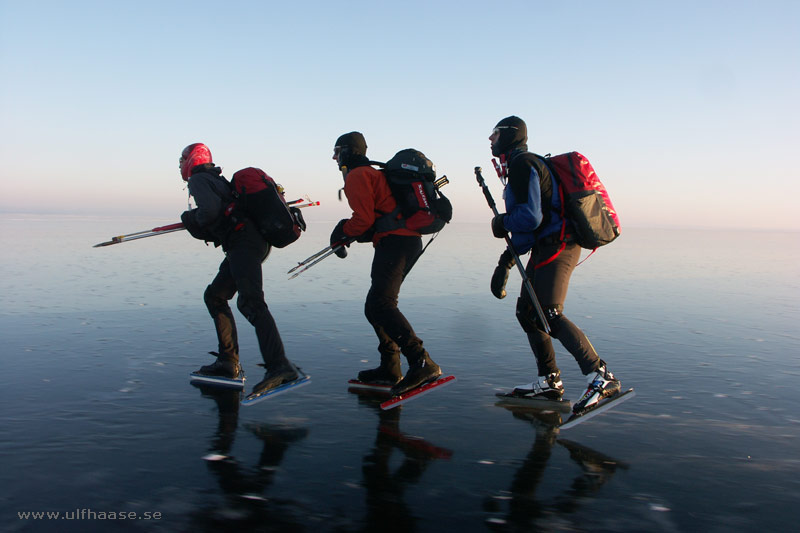 Continuing towards Karlsborg.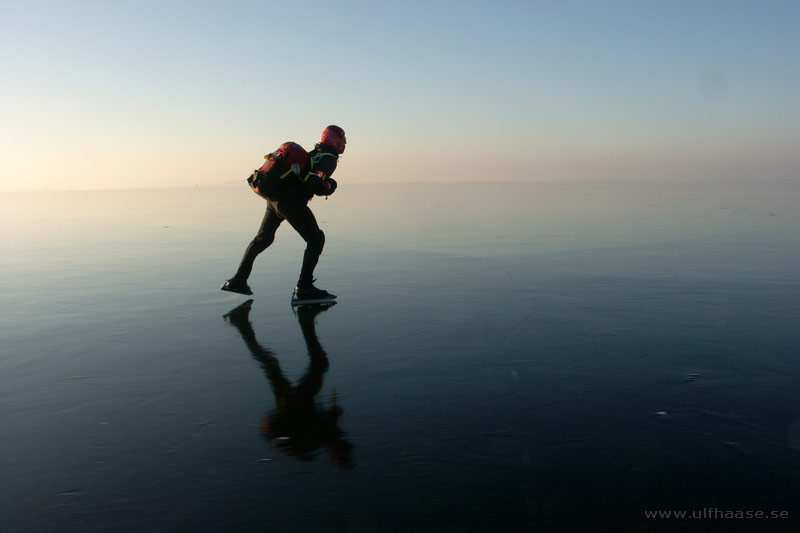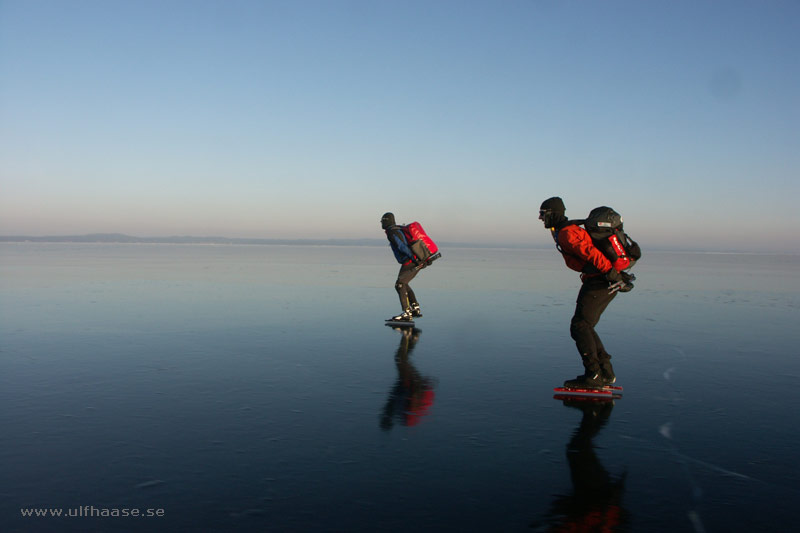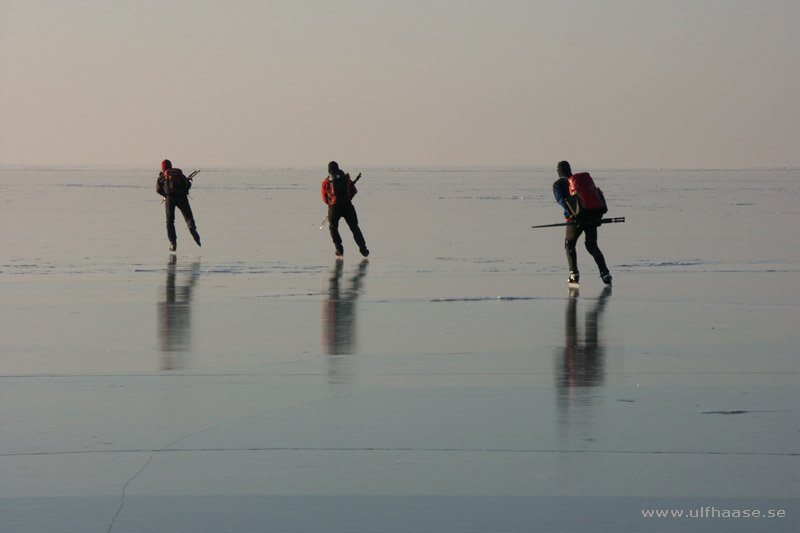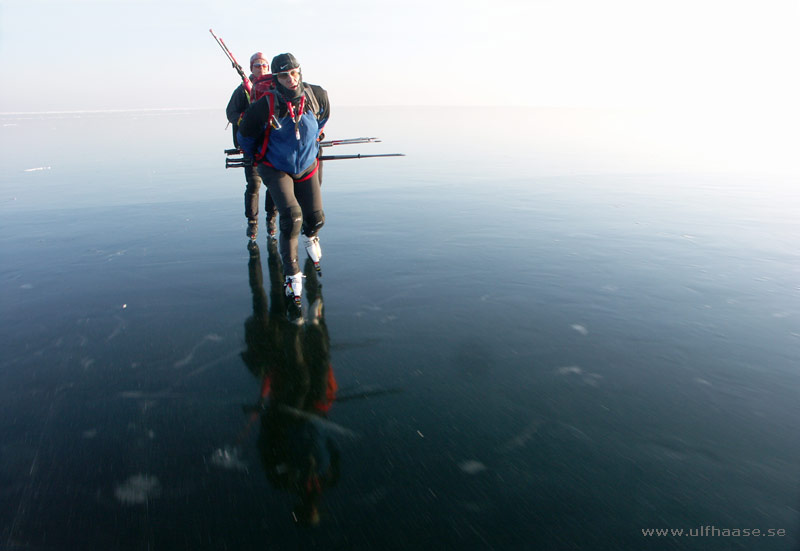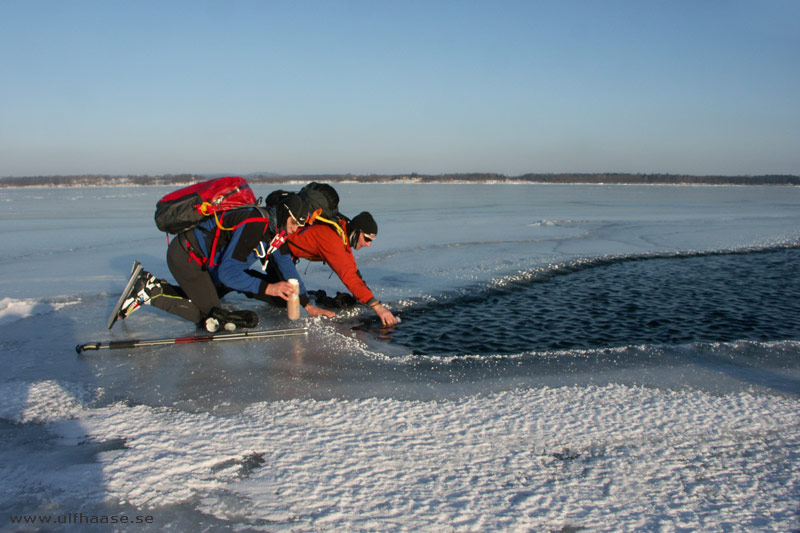 Water supply south of Karlsborg.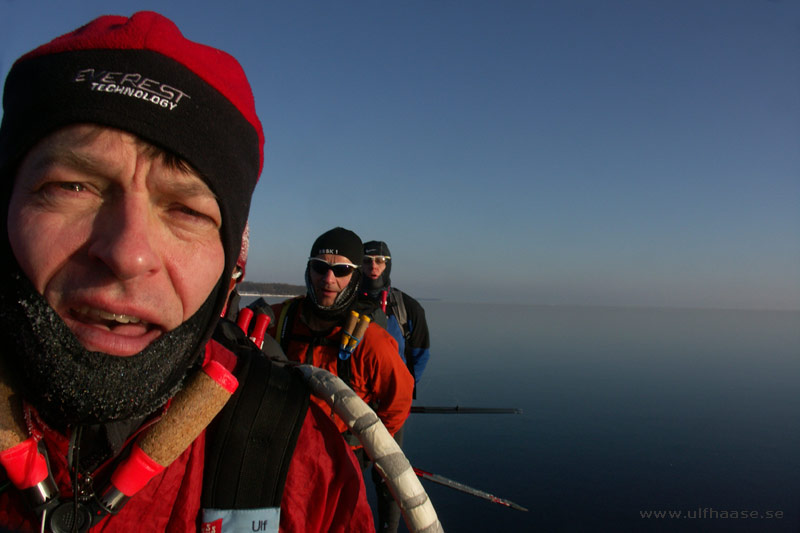 Not only a bad hair day.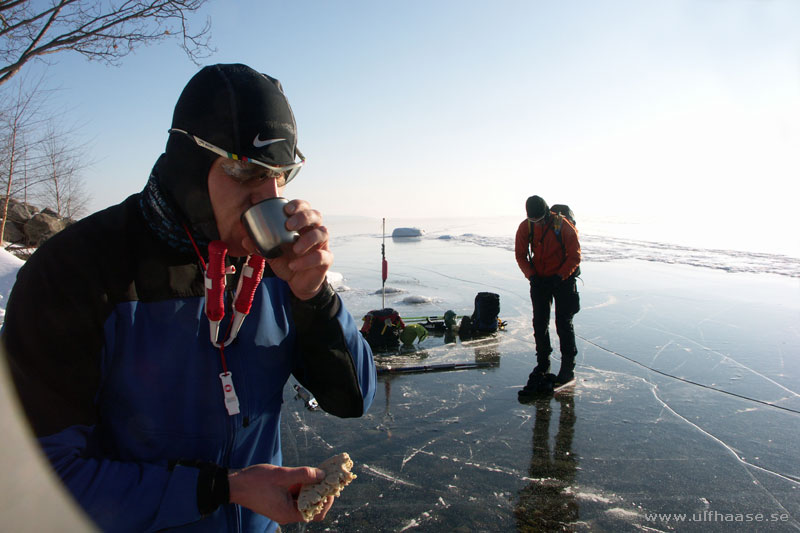 First lunch outside Hjo.

I have skated on nice ice on lake Vättern before, the difference this time was that the area with wonderful ice was enormous. From left: Patrik Permats, Sven Rudberg and Erik Rosengren.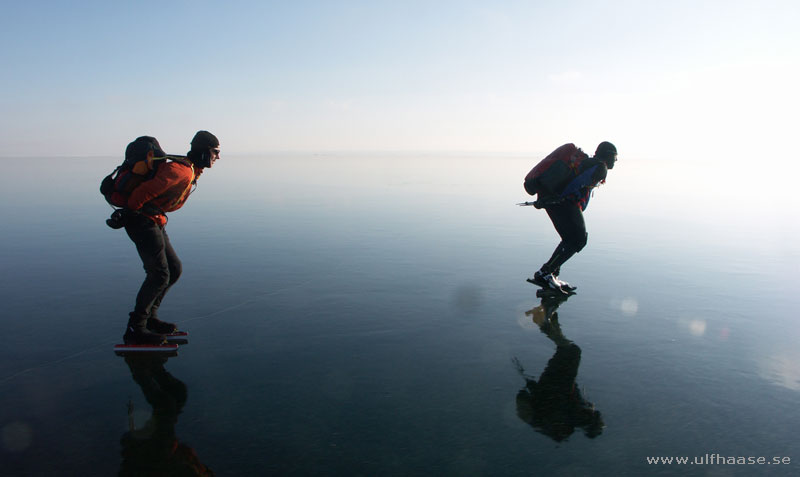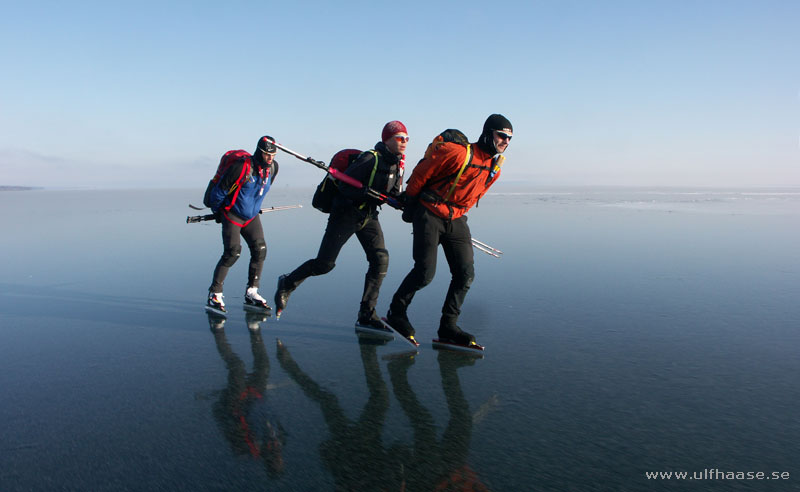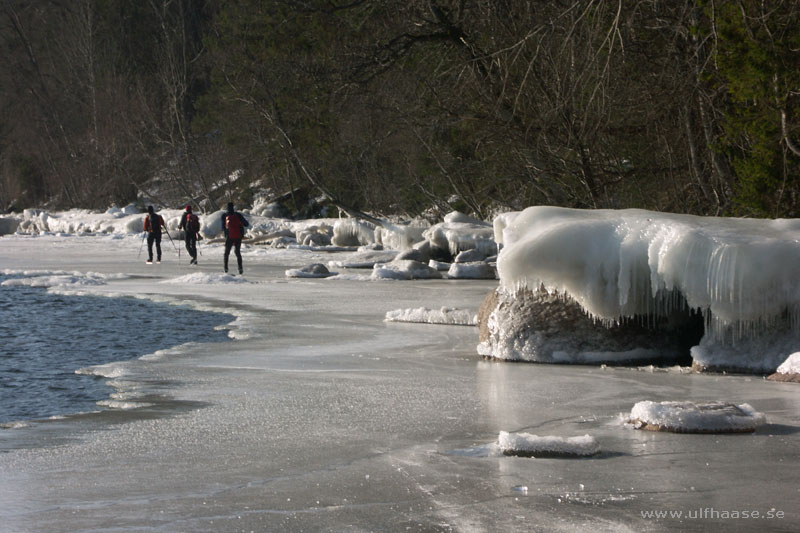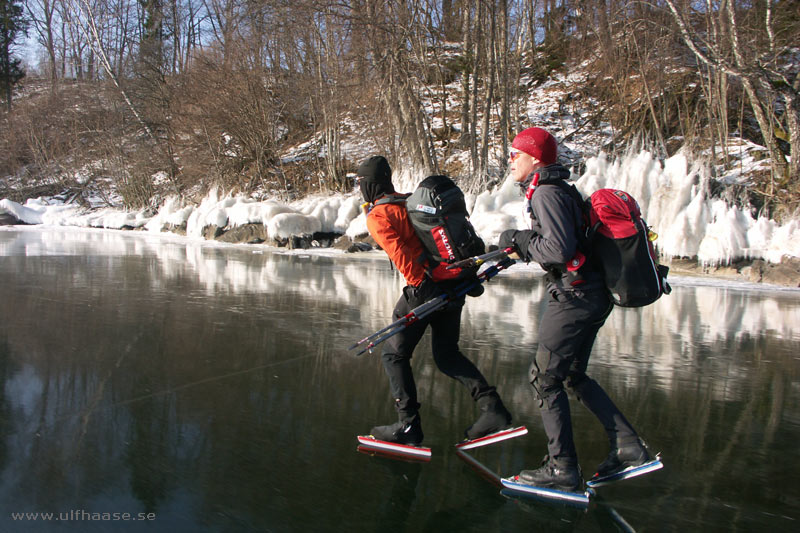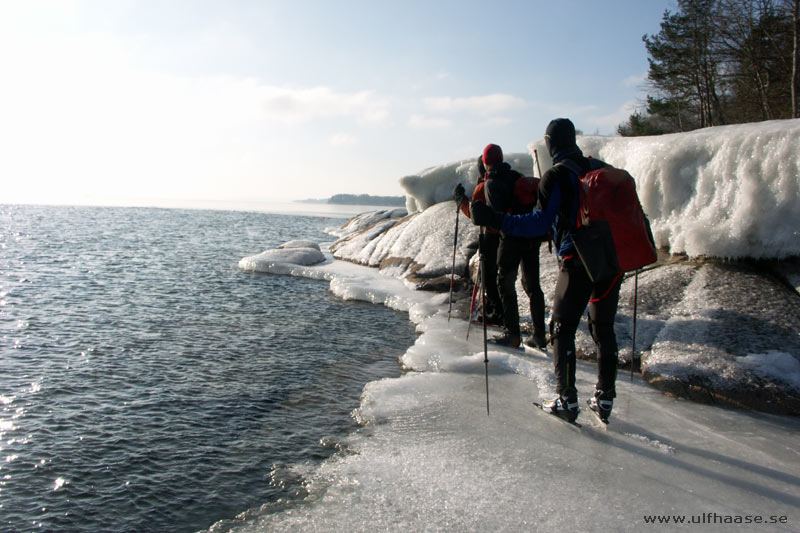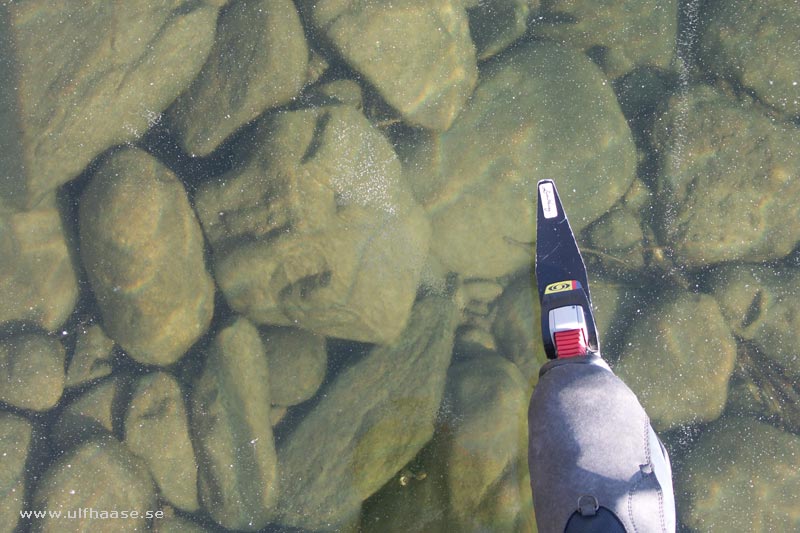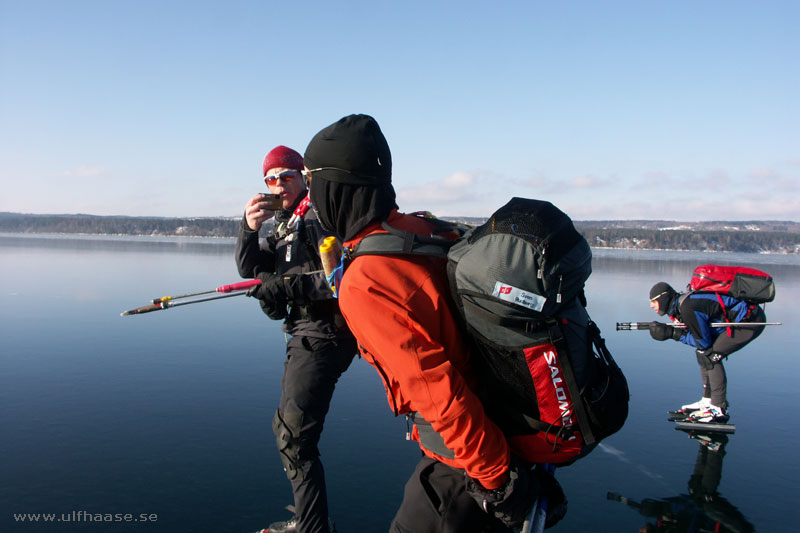 Erik is filming Sven, Patrik is stretching his back.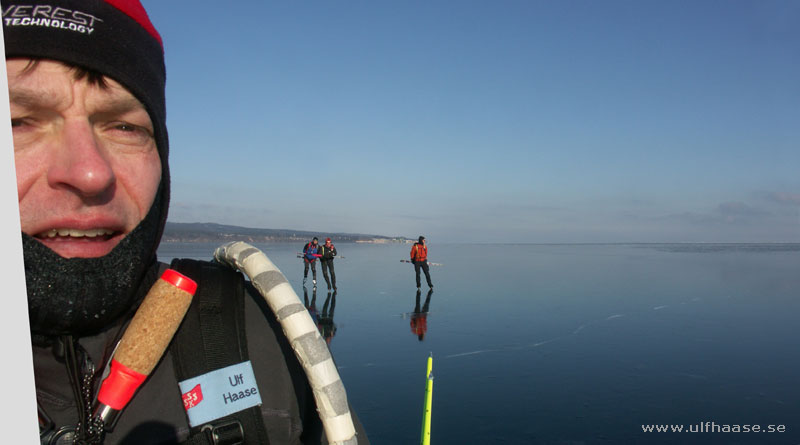 Ulf Haase, Patrik Permats, Erik Rosengren and Sven Rudberg.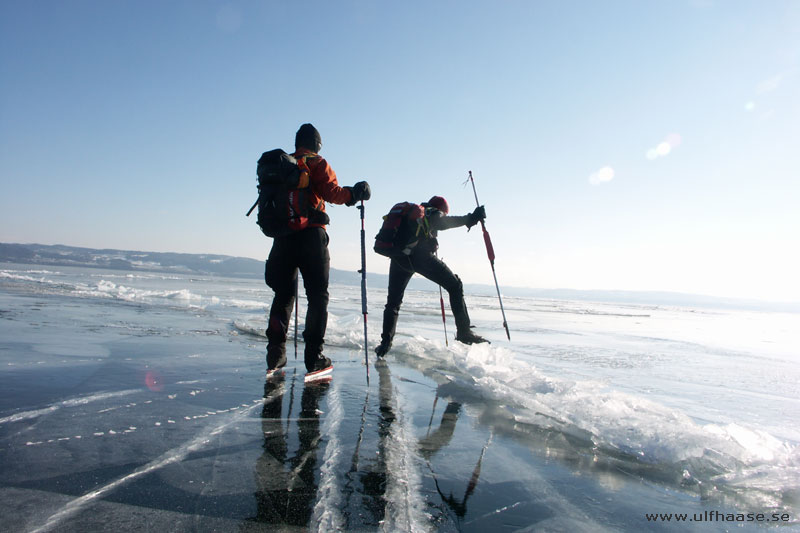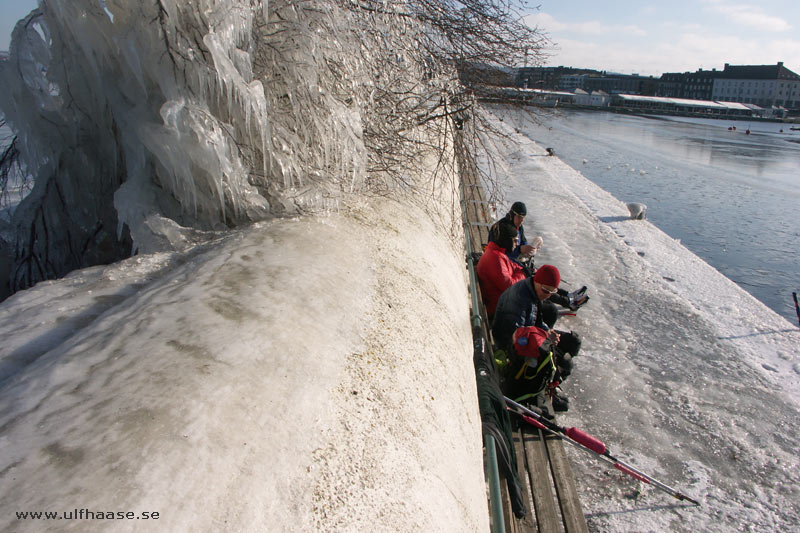 Second lunch in Jönköping at about 12.20 pm.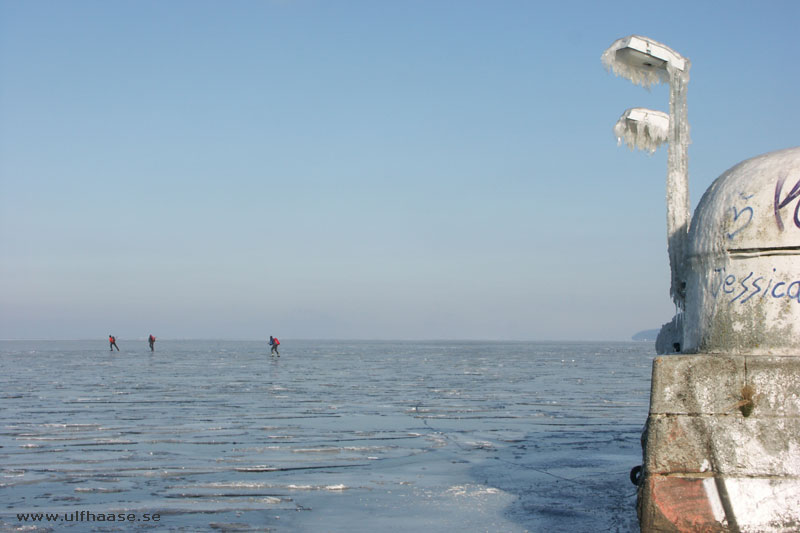 Leaving Jönköping, starting our attempt to go back to Motala on the east shore.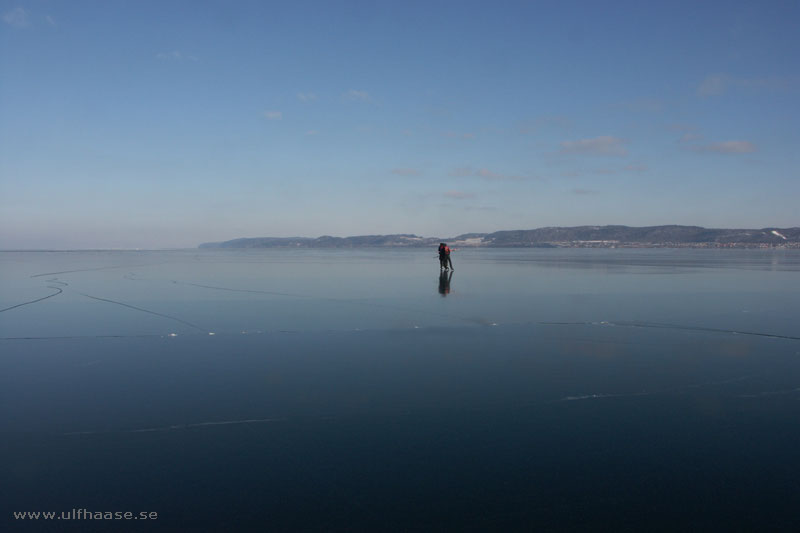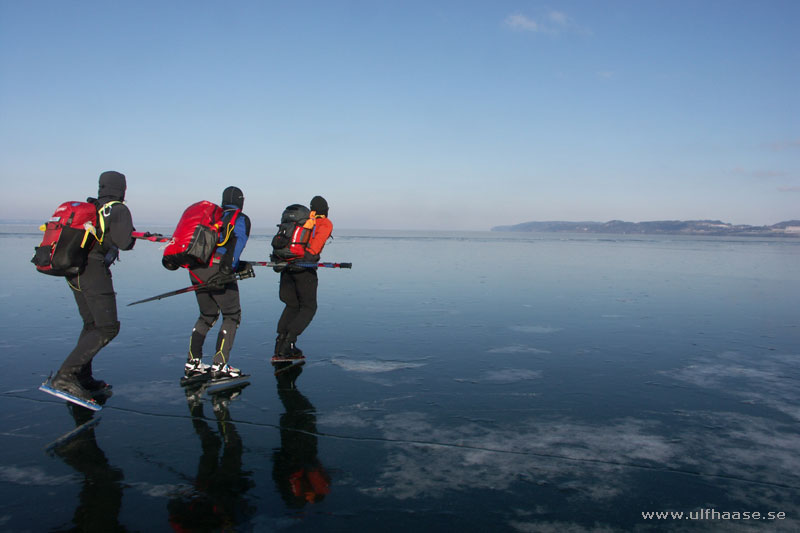 The weather forecast had predicted side wind, instead we had head wind from the north.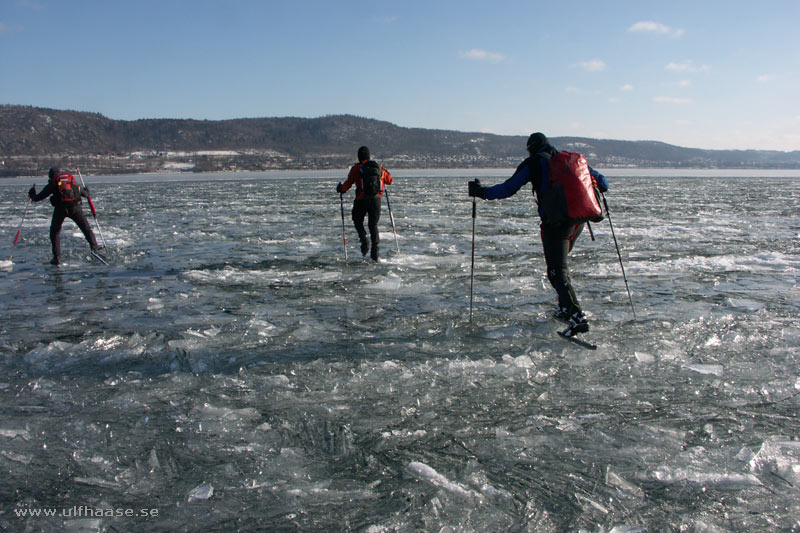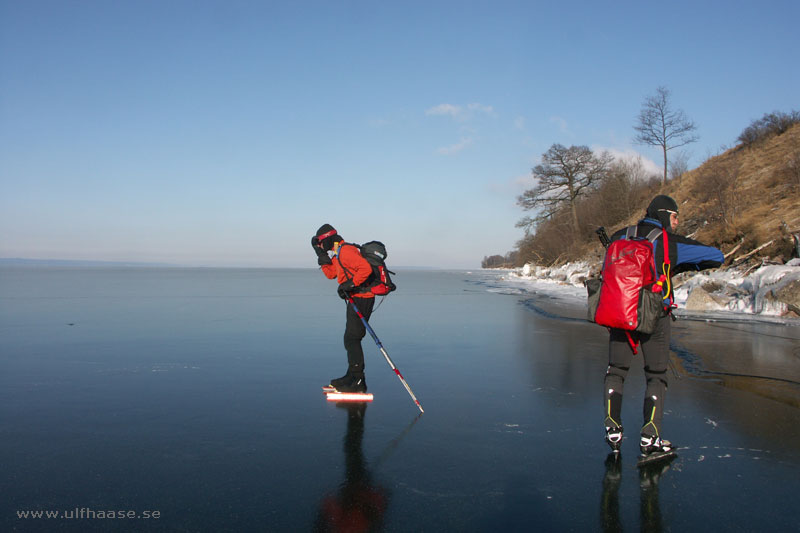 On the east shore, just below the European route E4.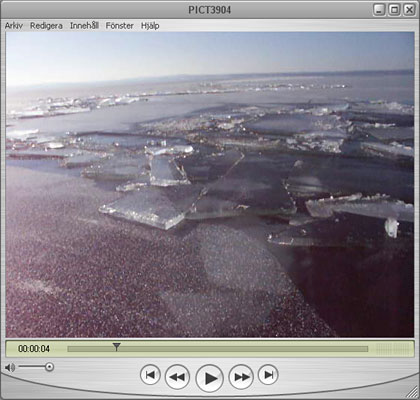 The strong wind made the ice breake and it started moving to the south.
I don't know how to handle movie formats but if you have Quick Time you
can see a short sequence of moving ice here.
Format: .mov, 26 sek.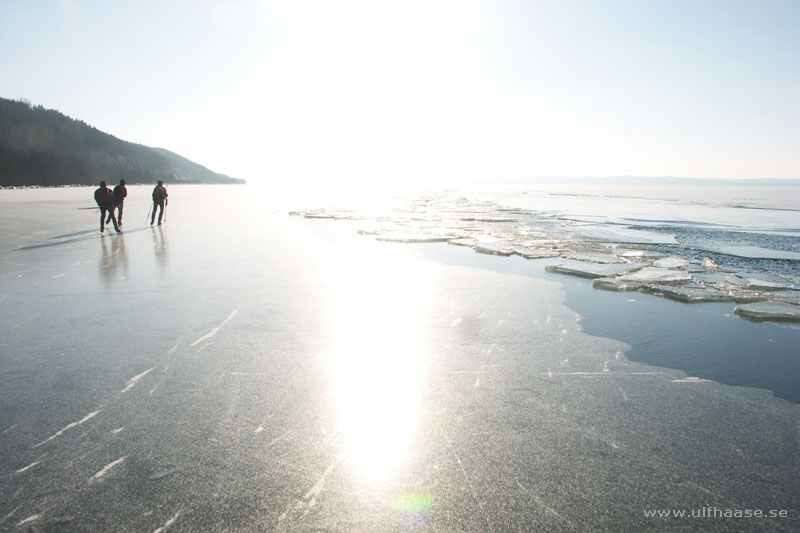 So we gave up and turned back towards Jönköping again.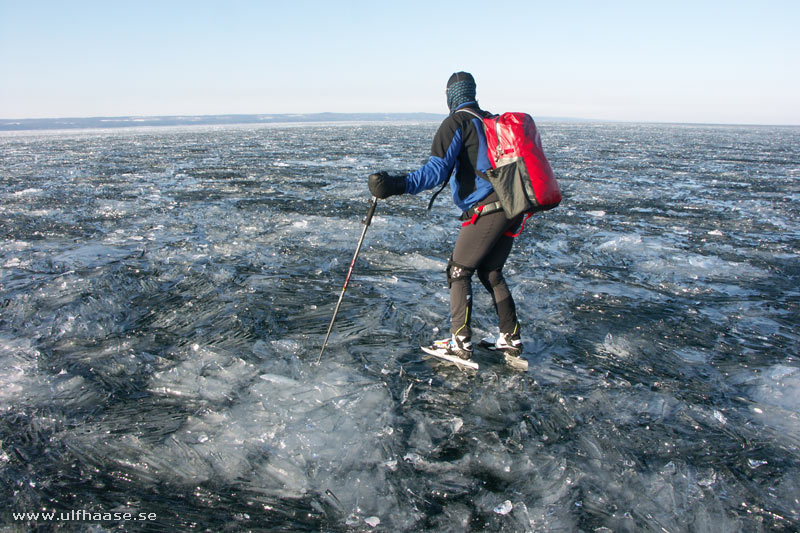 Sometimes it has to get worse before it gets better.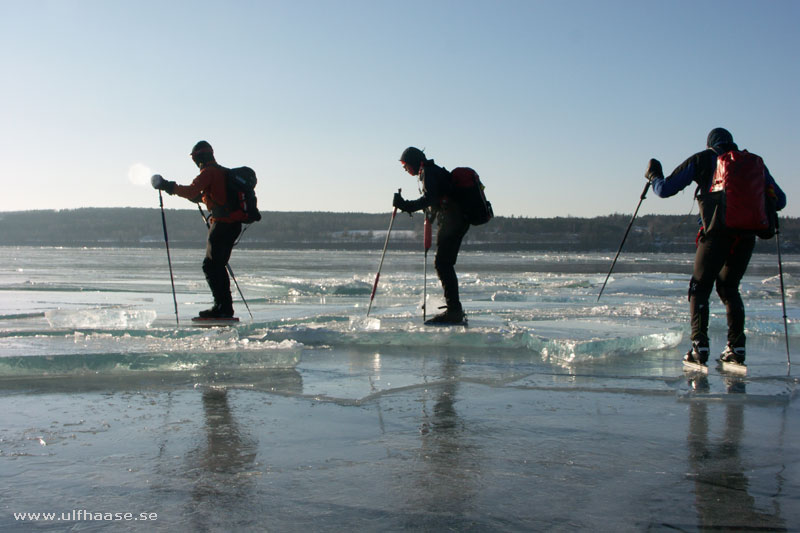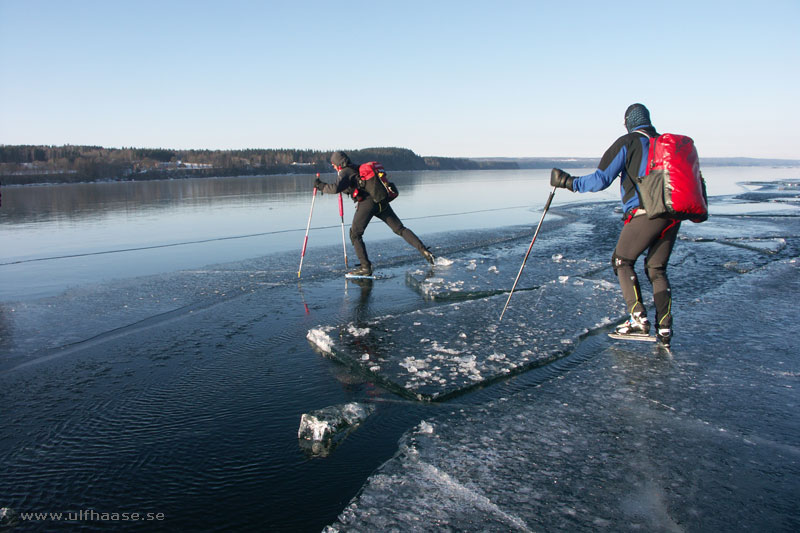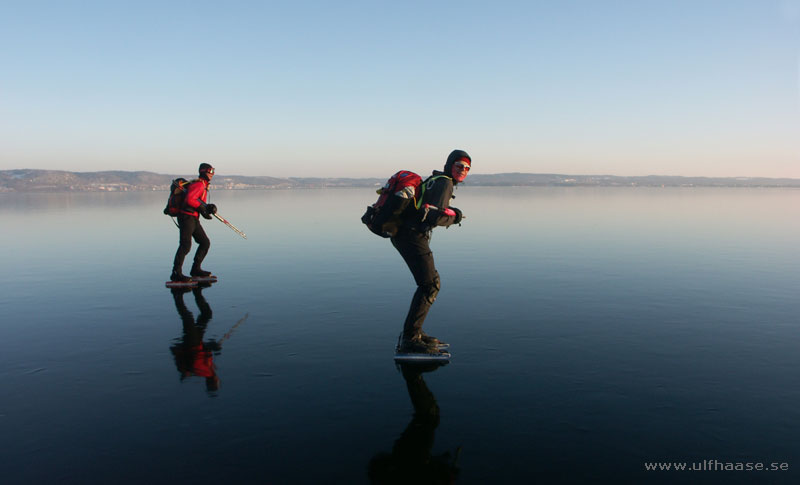 Ulf Haase, Erik Rosengren, Sven Rudberg and Patrik Permats.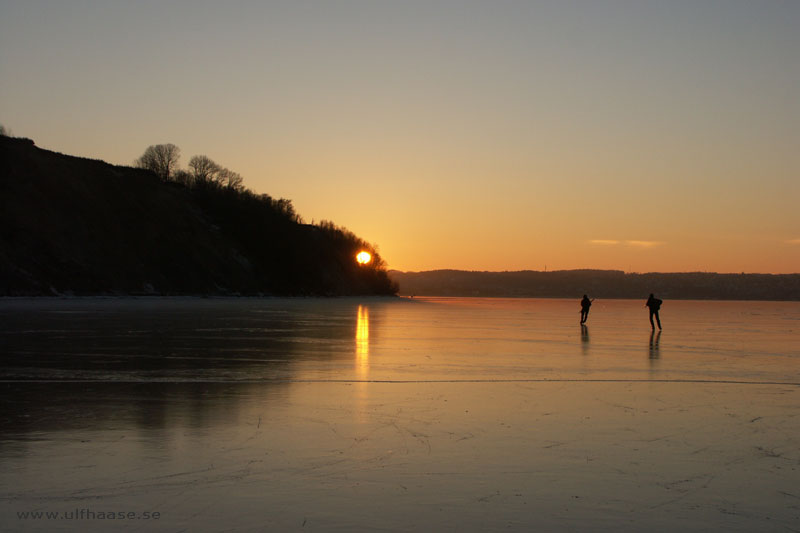 Jönköping, the end.