Skate & Rail Ultra 2012 Day 3 30 July
Altikon an der Thur (CHE) - Thal (CHE), 91 km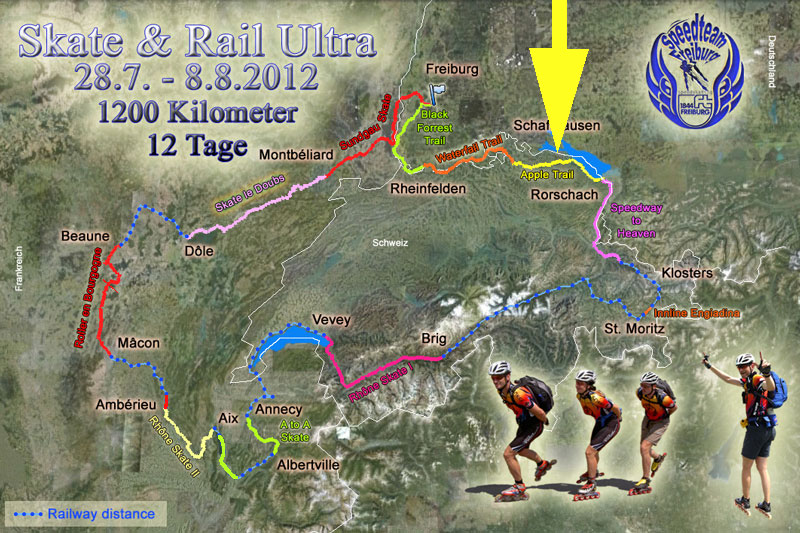 Map used by courtesy of Michael Seitz.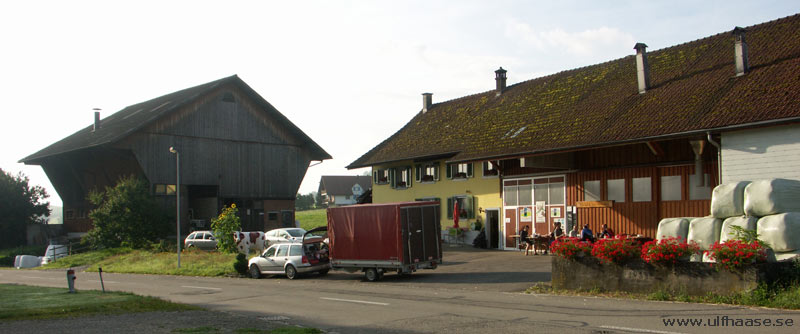 Breakfast at Hubmannfarm "Schlaf im Stroh" in Altikon where we had spent the night.

Breakfast.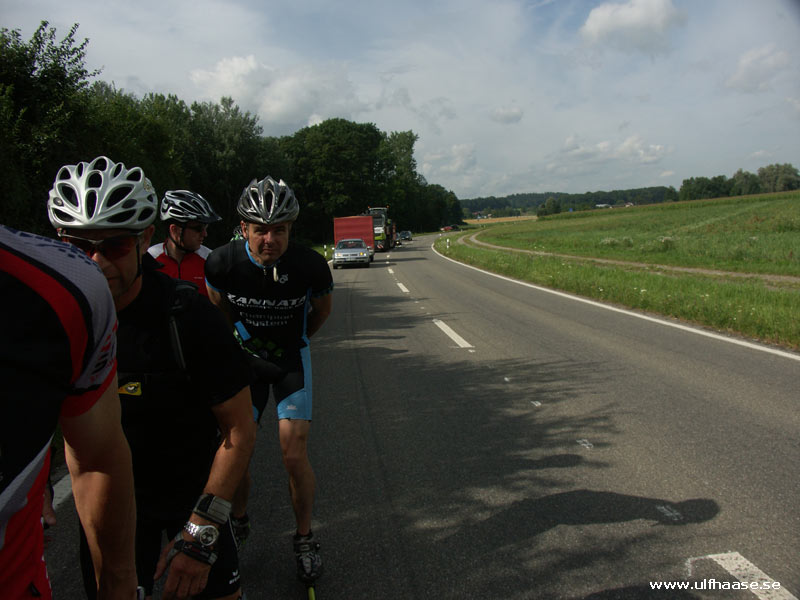 A 500 meter section outside Frauenfeld where the escort car drove behind the group to protect us from the traffic.
5-Tage OL 1975, Frauenfeld, Switzerland
In Frauenfeld we passed the field "Grosse Allmend" where we had our tent for a week
almost exactly 37 years ago, 20-28 July 1975.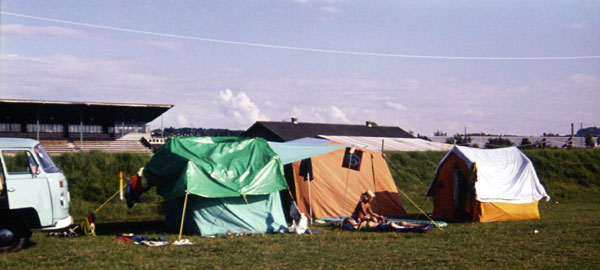 1975.

2012. Some sections have been added to the buildings but basically it looks the same. The arrow shows
where our tent was.

1975. This is how they woke us up every morning. They were standing on the wall right next to our tent.

1975. Me on the 5-day orienteering.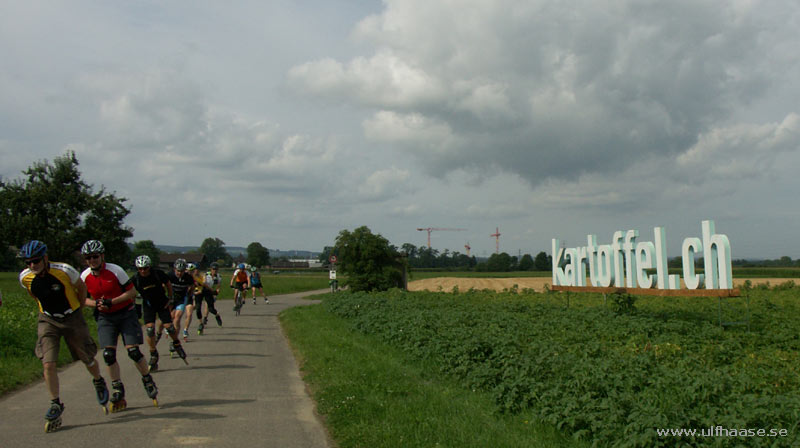 www.kartoffel.ch (opens in separate window).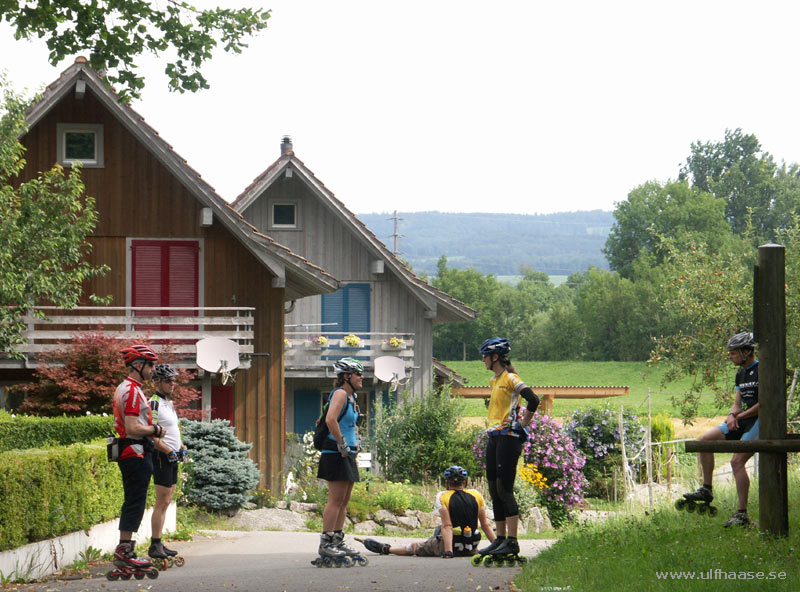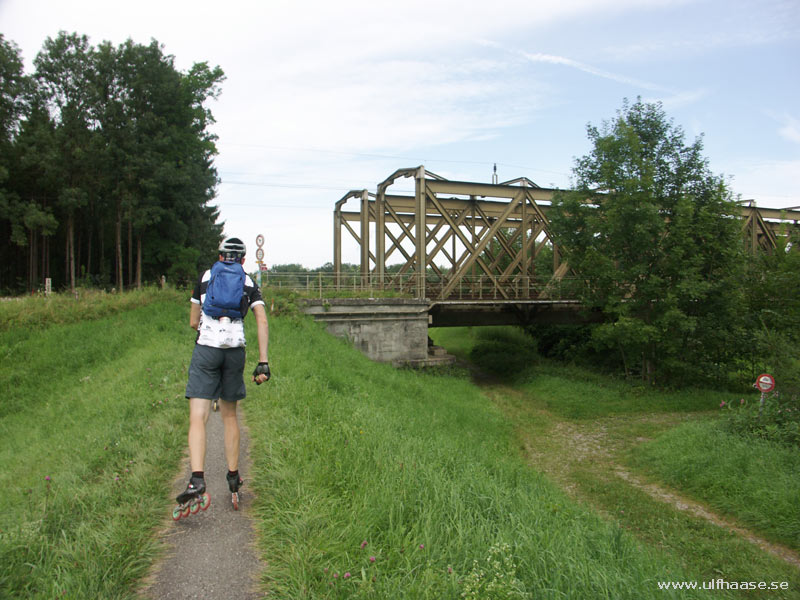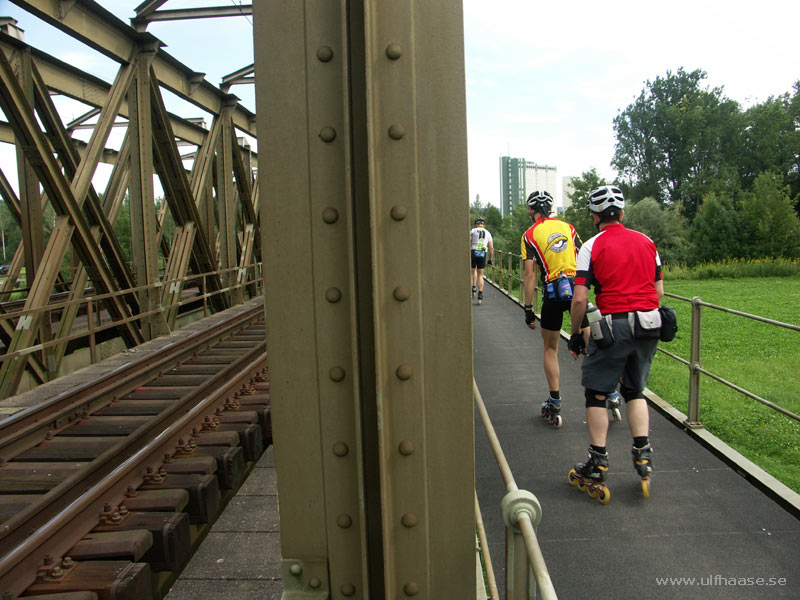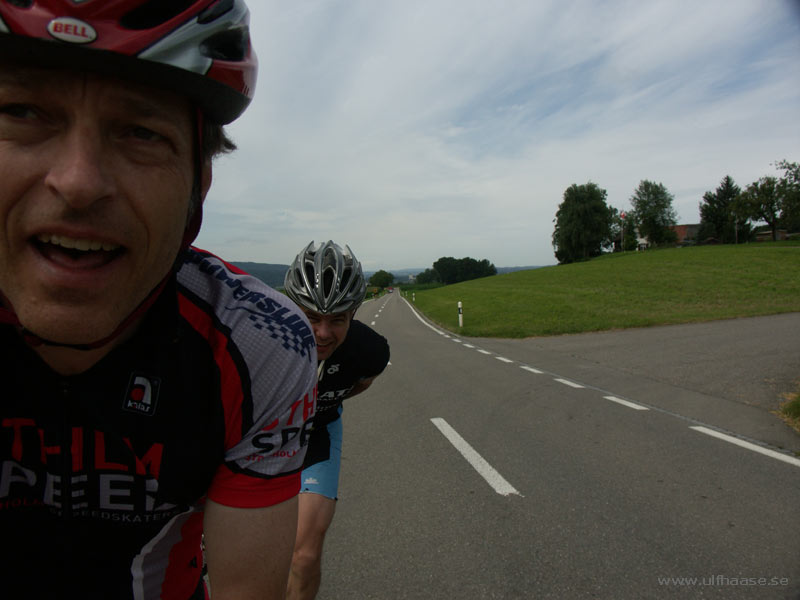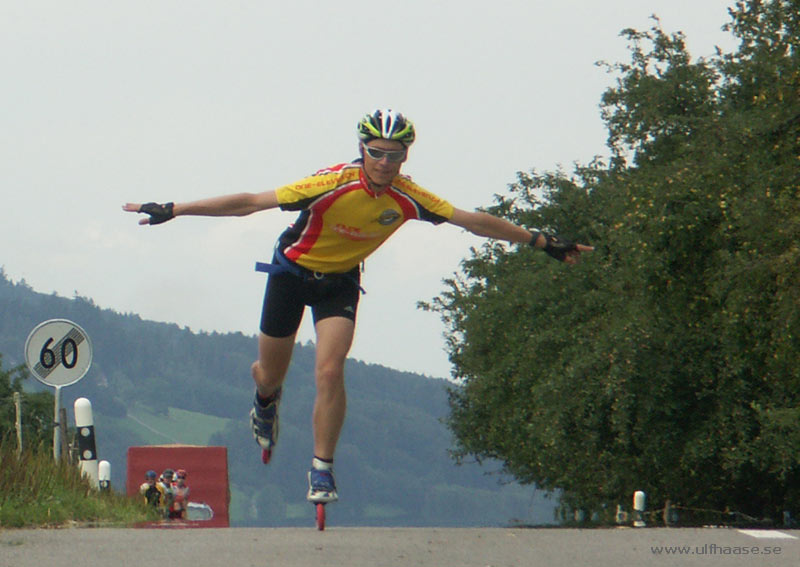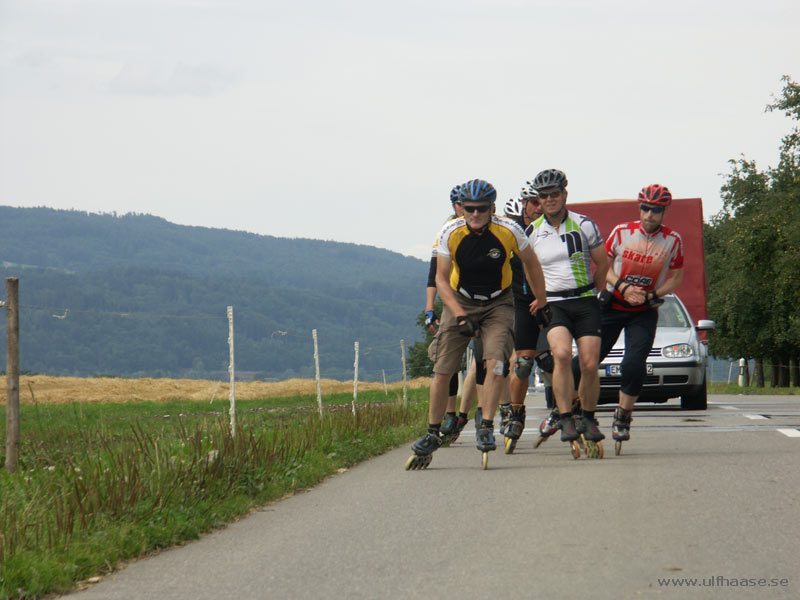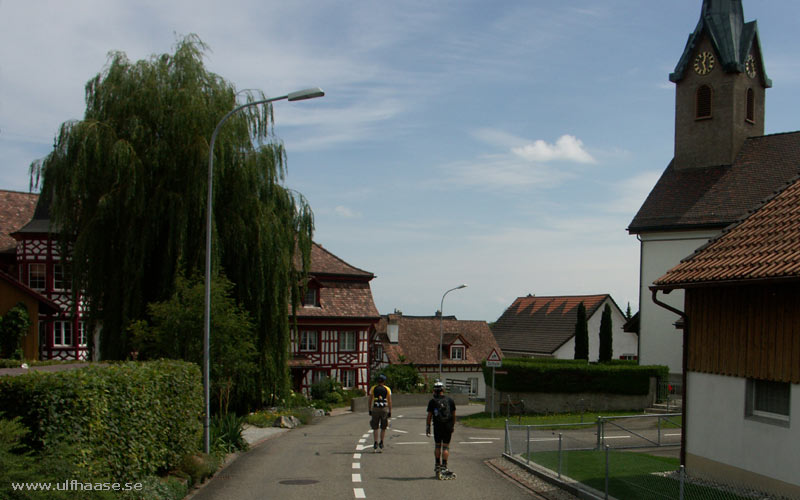 Going down to Bodensee.

At the inline competition One-Eleven in 2009 we passed right here (opens in separate window).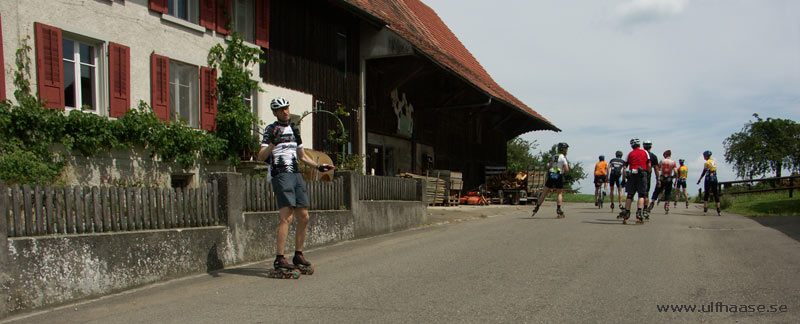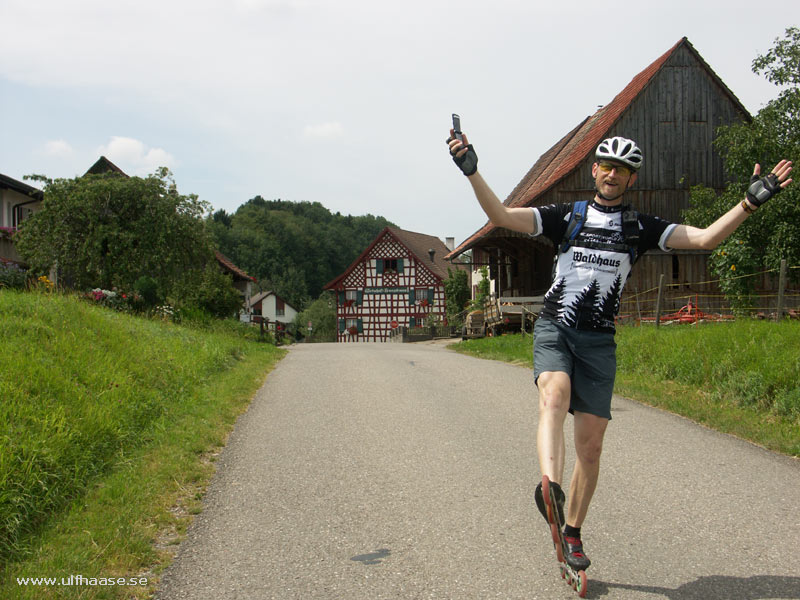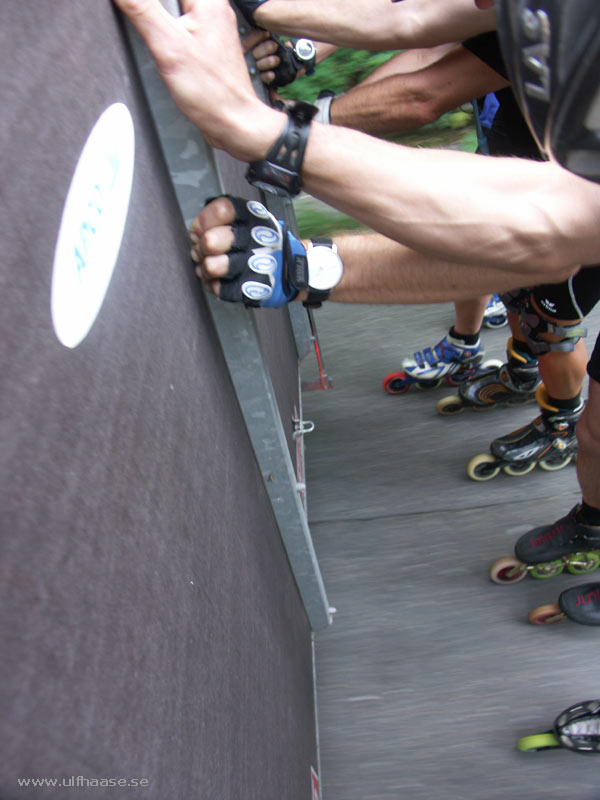 Going downhill in Altnau using the escort car as brake.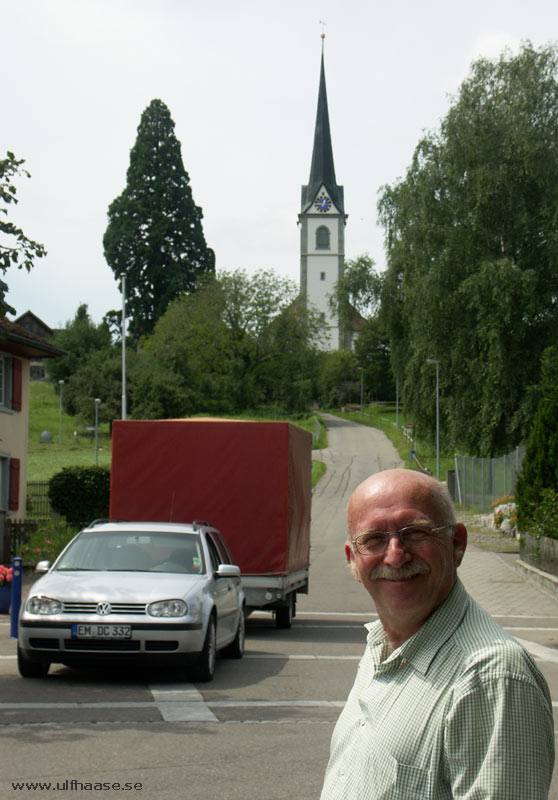 Herbert Tentler, driver of the escort car. Altnau church in the background.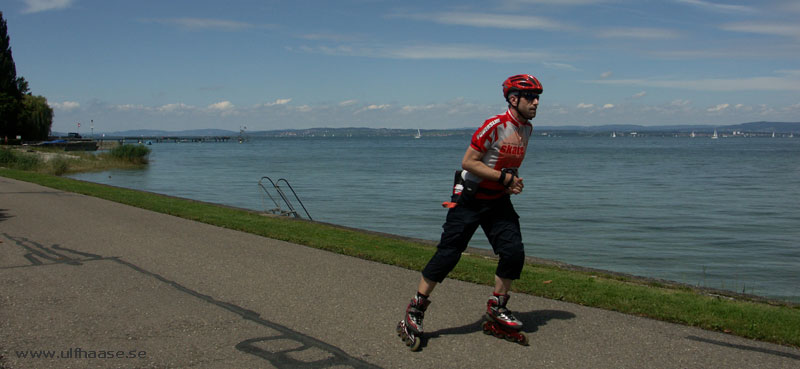 At Bodensee.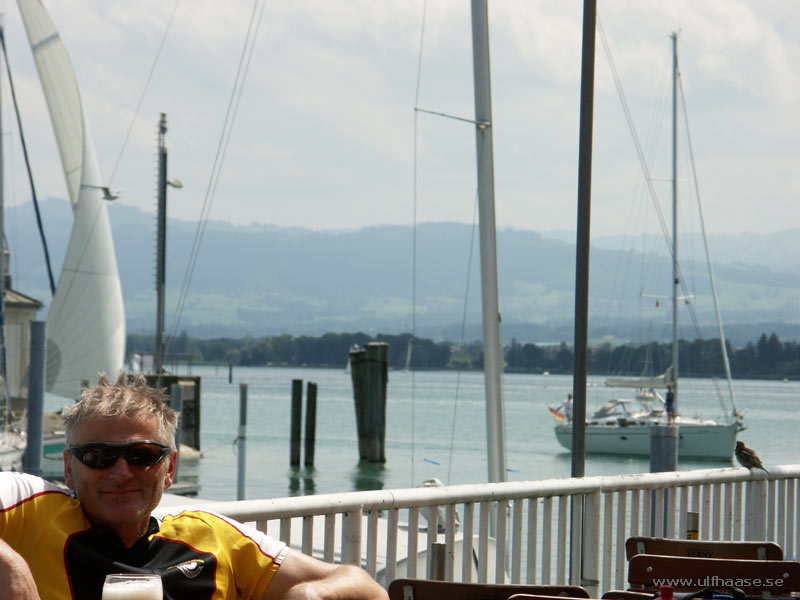 Lunch in Romanshorn.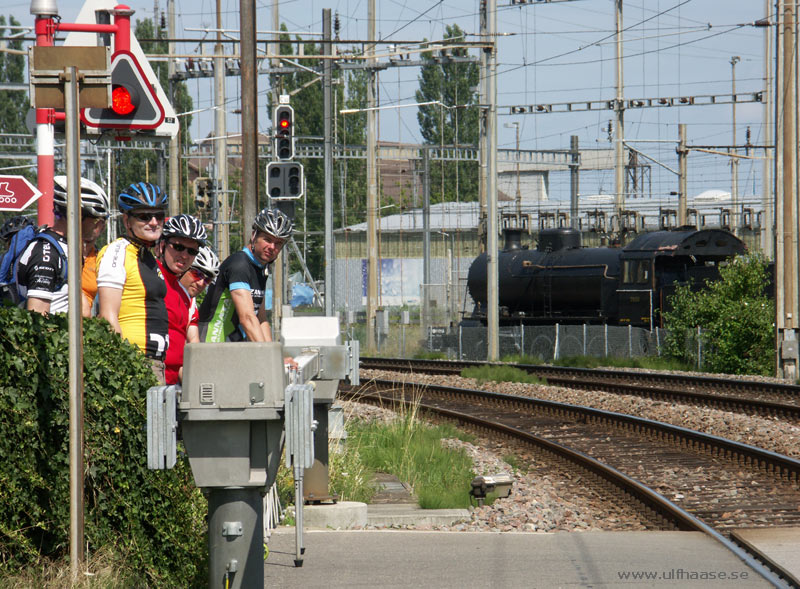 Romanshorn.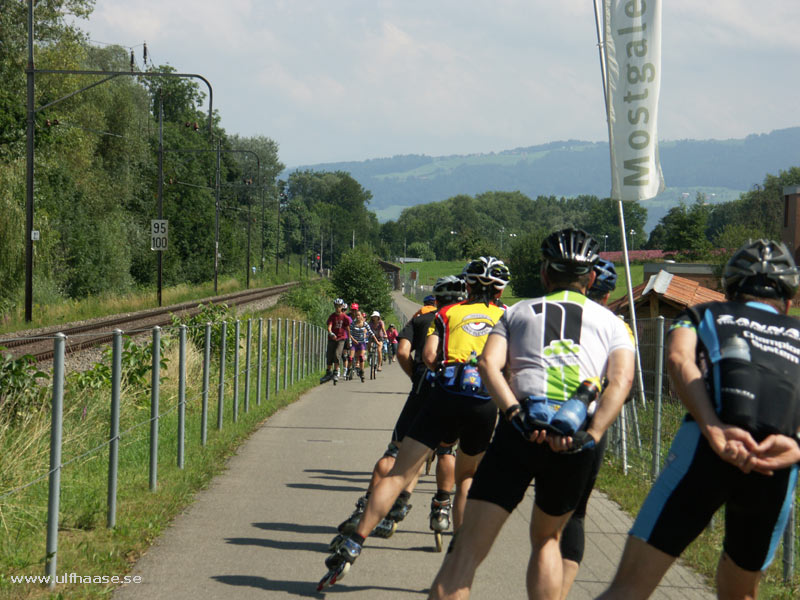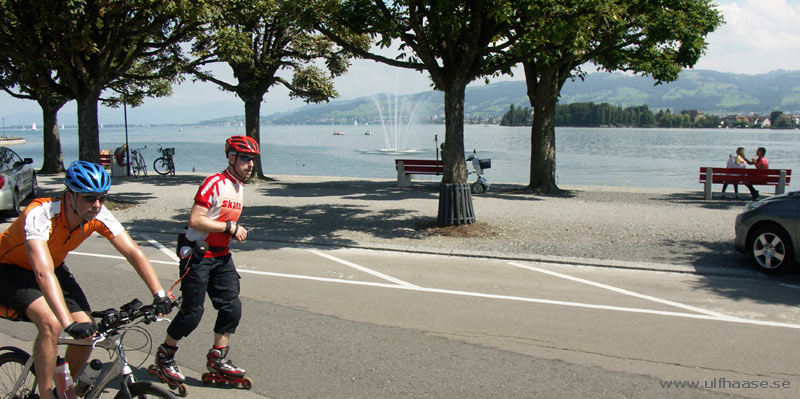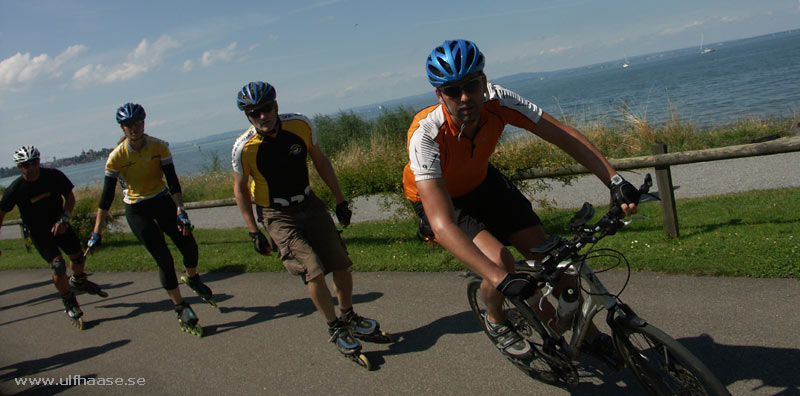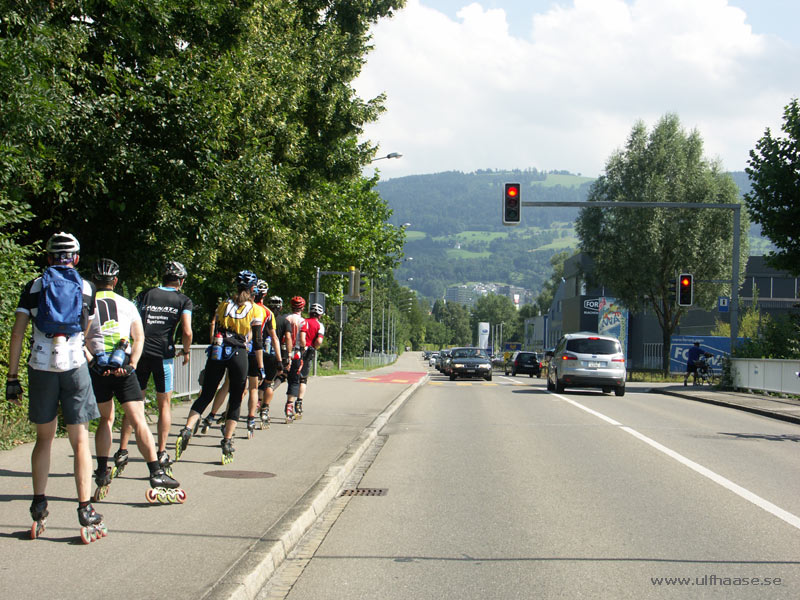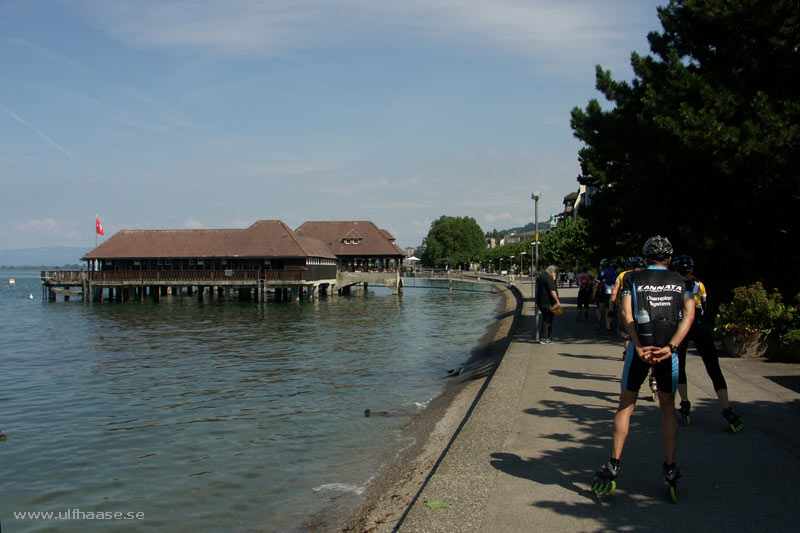 Passing the Badehütte (built 1924) in Rorschach.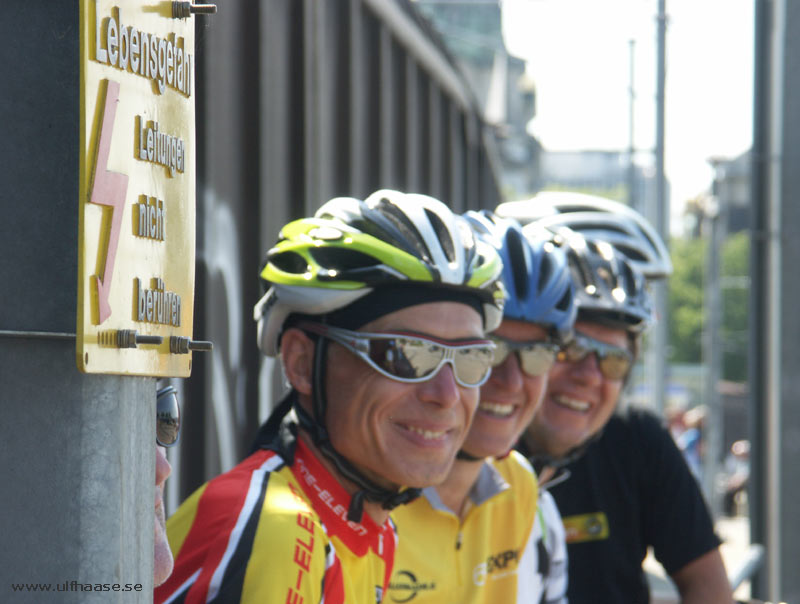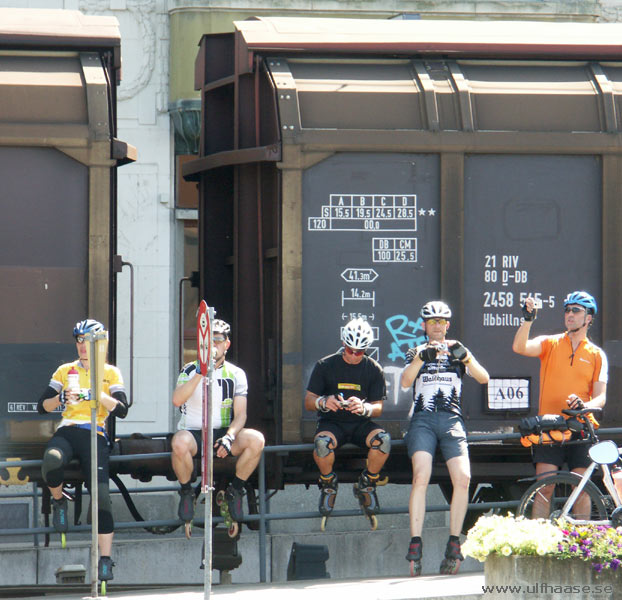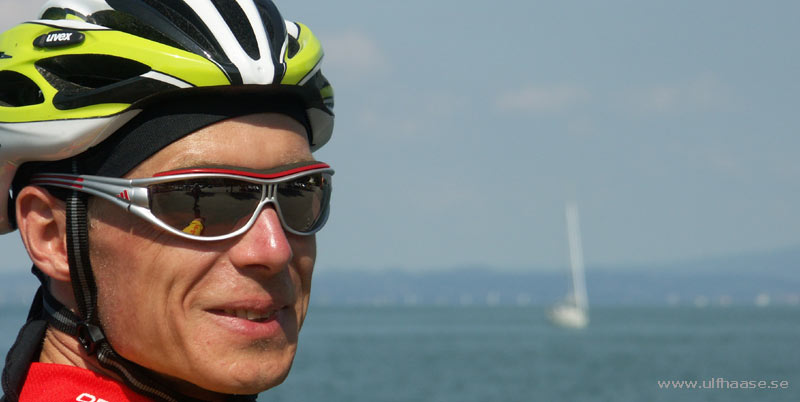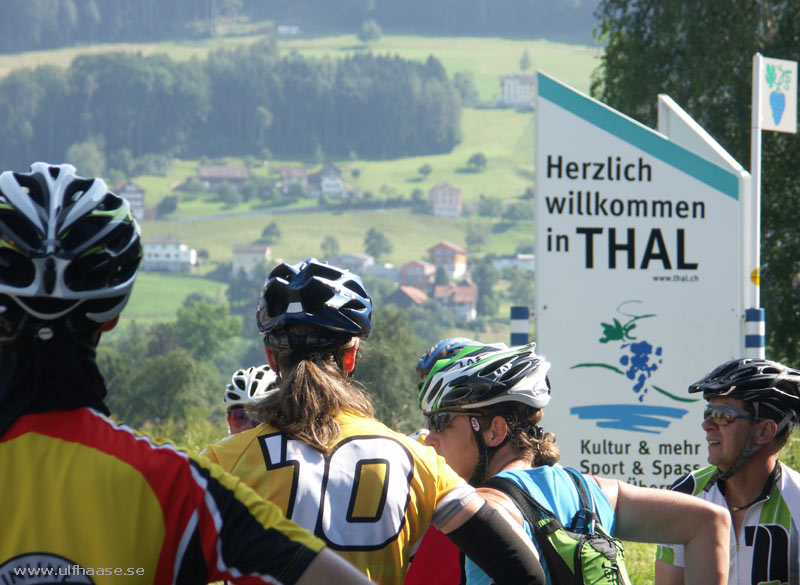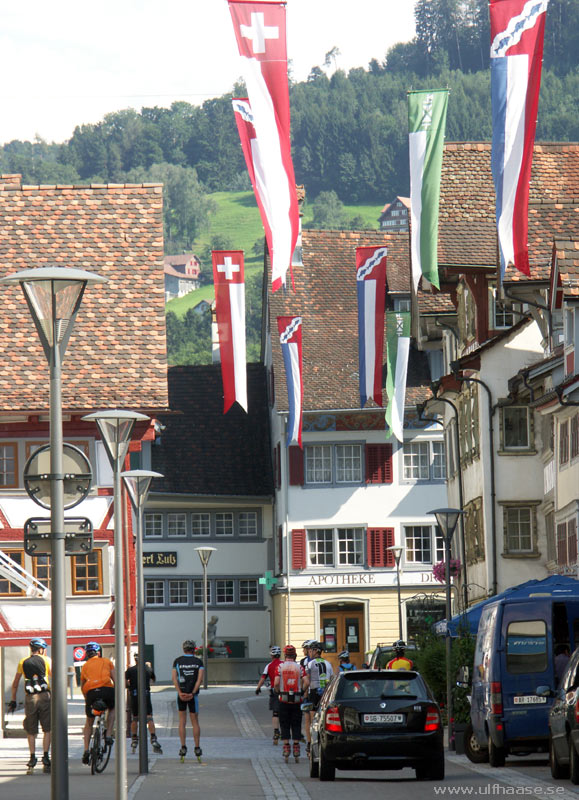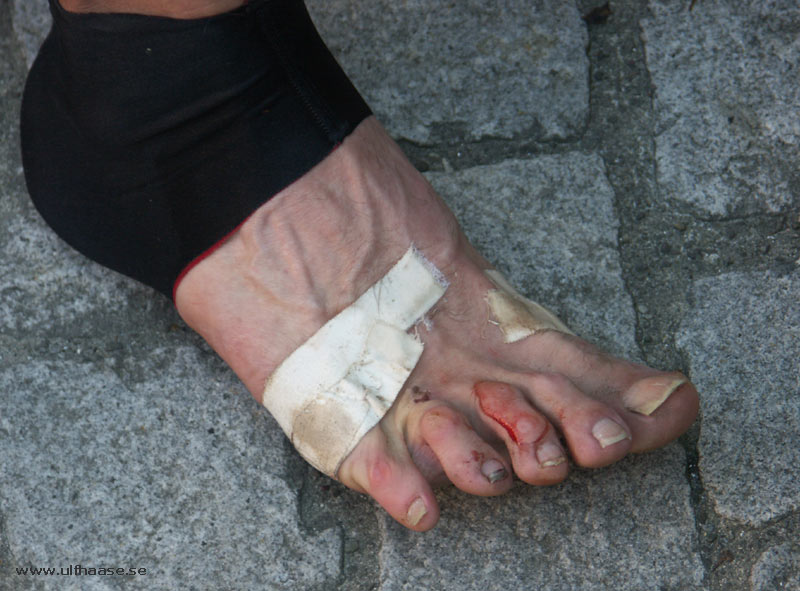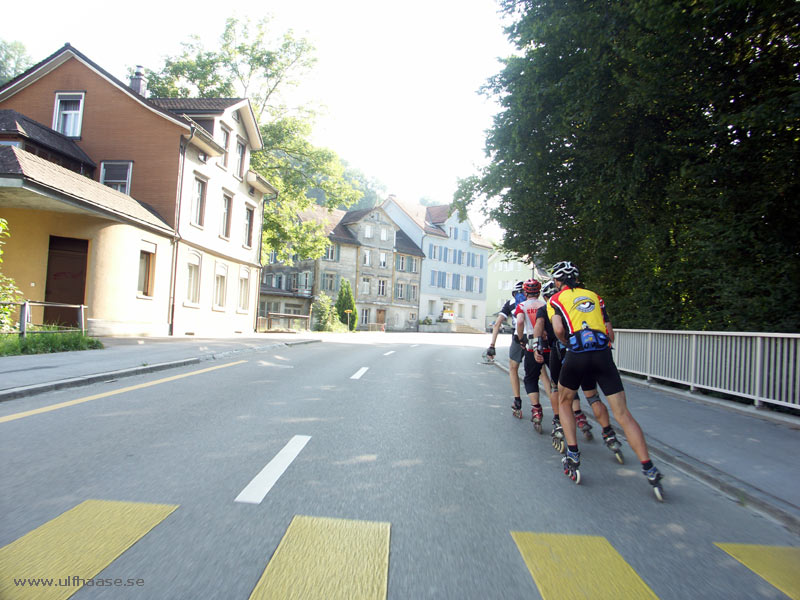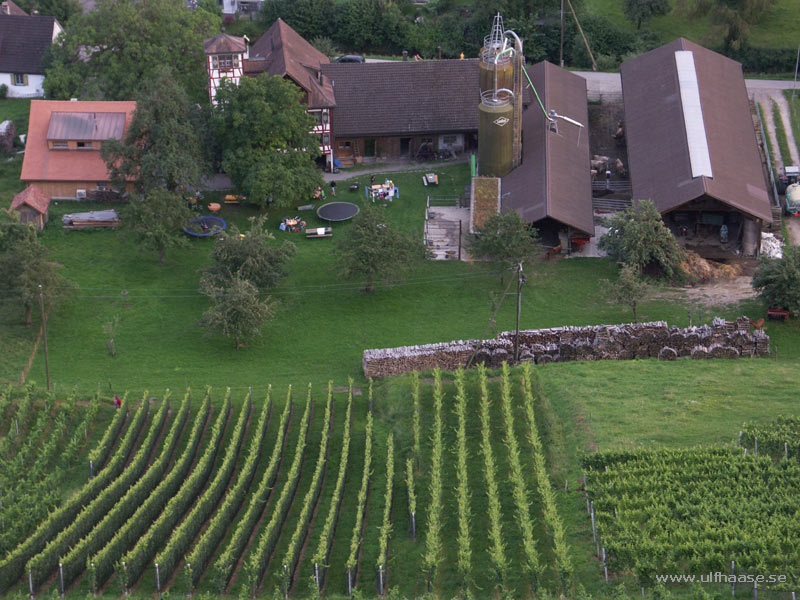 Rosentürmli "Schlaf im Stroh" in Thal.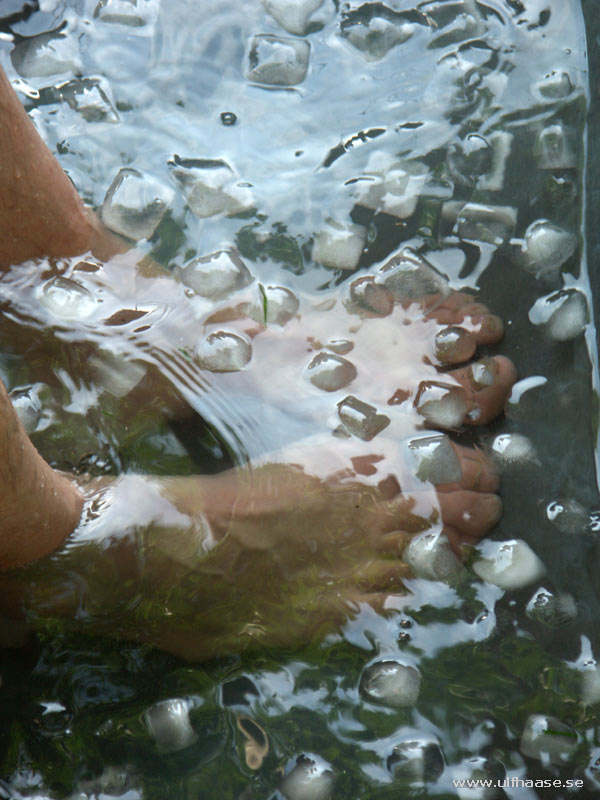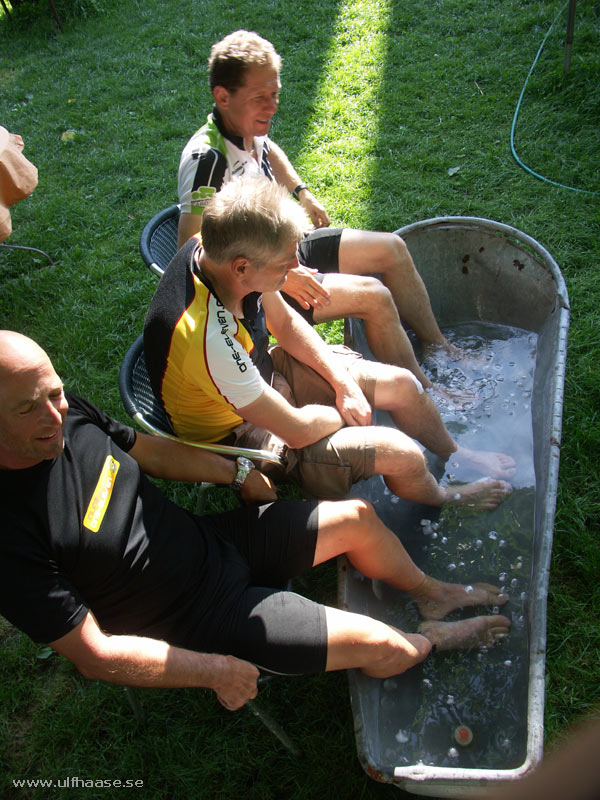 They had prepared a "cold welcome" for us. It was lovely!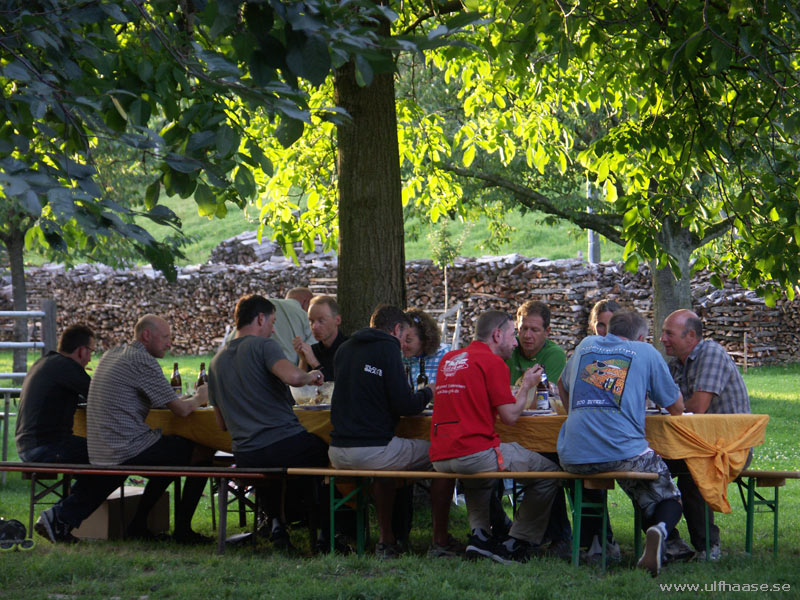 Dinner.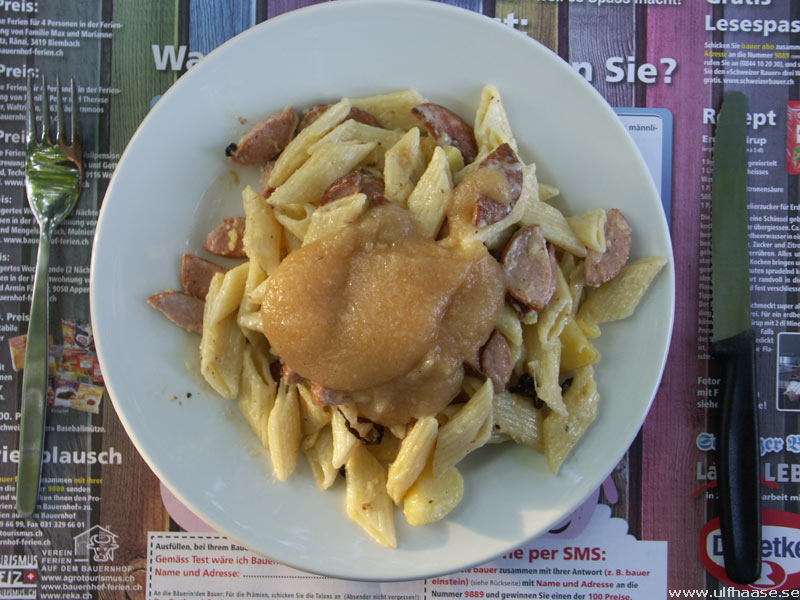 View over Thal, Rosentürmli at the green arrow.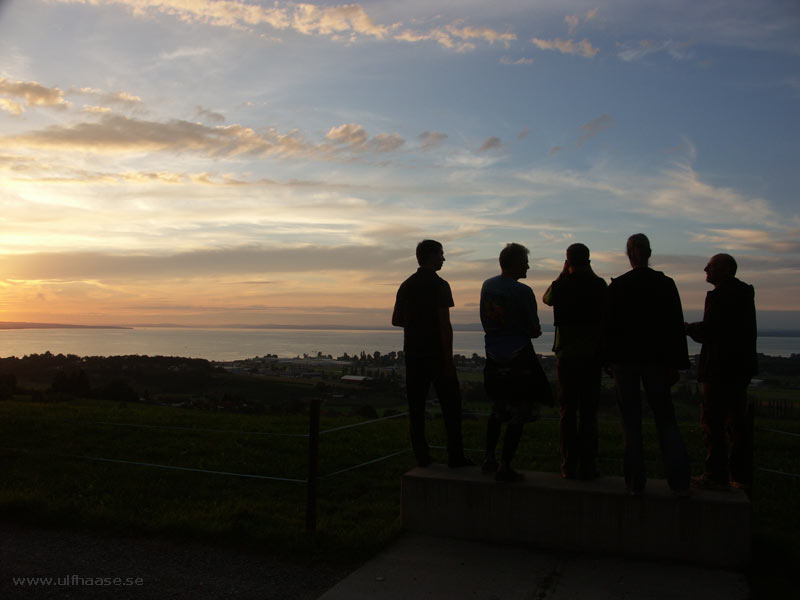 Sunset over Bodensee.
Next page: Day 4