Skate & Rail Ultra 2012 Day 4 31 July
Thal (CHE) - S-Chanf in Oberengadin (CHE), 102 km
On skates: Thal - Küblis. 102 km
By train: Küblis - S-Chanf


Map used by courtesy of Michael Seitz.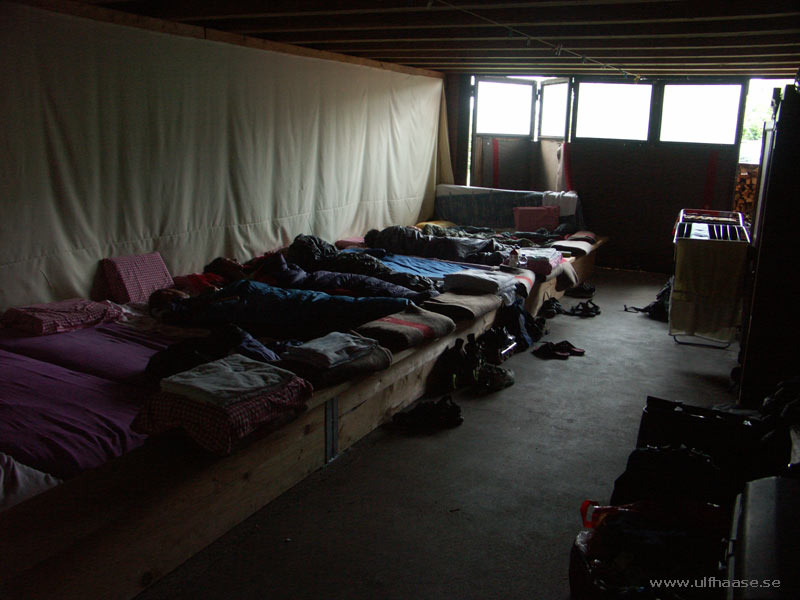 6.39 am.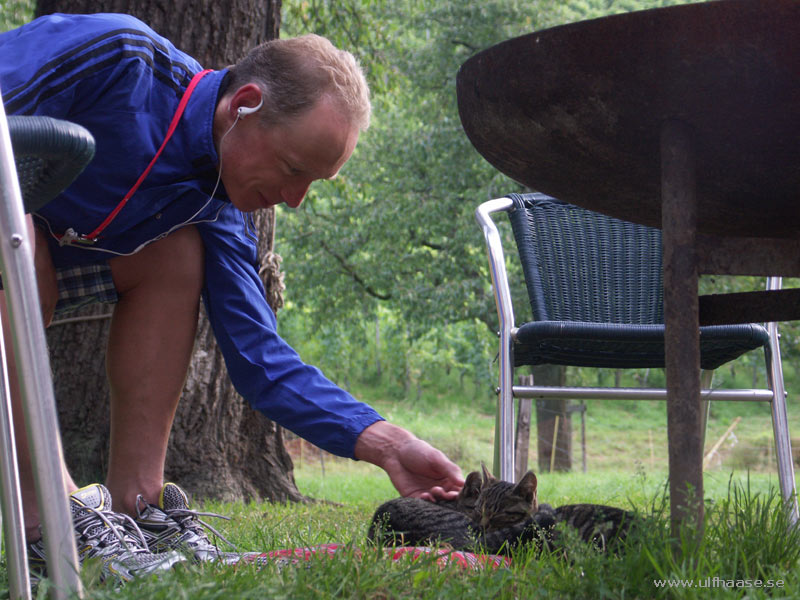 6.49 am.

Breakfast.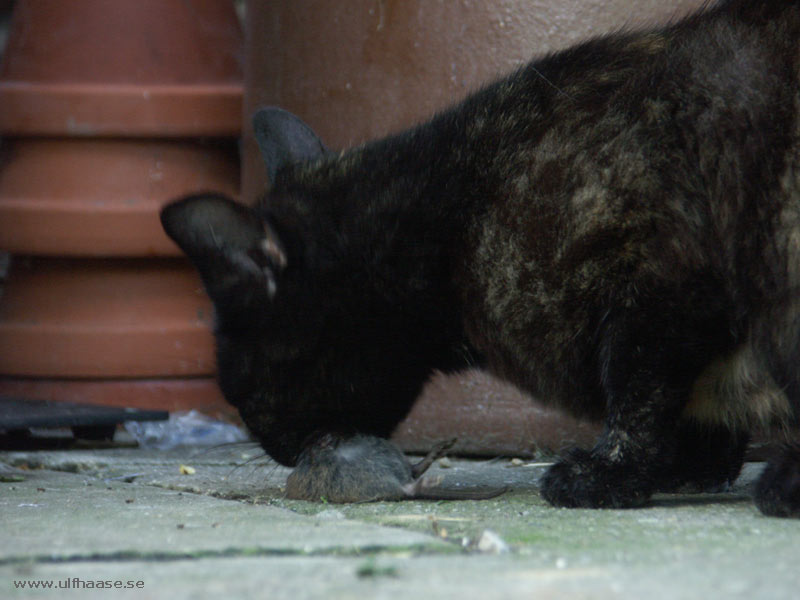 Breakfast.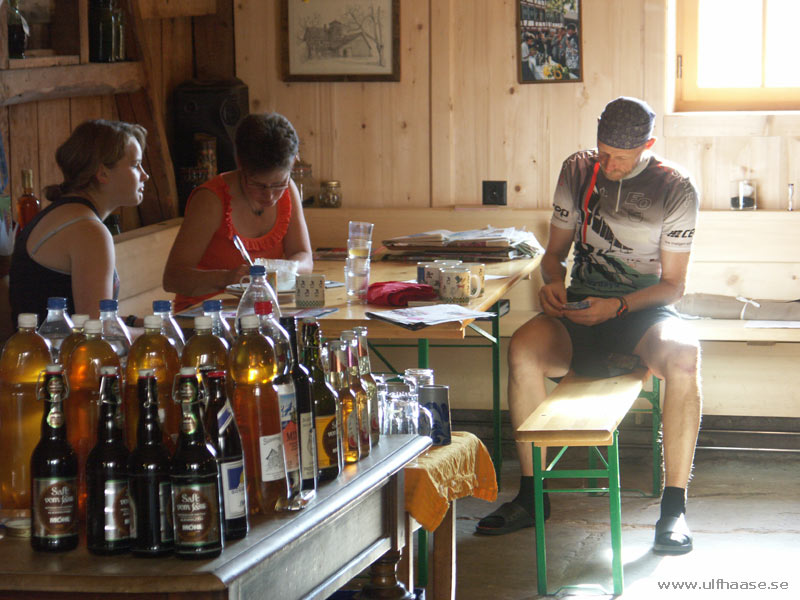 Paying before leaving.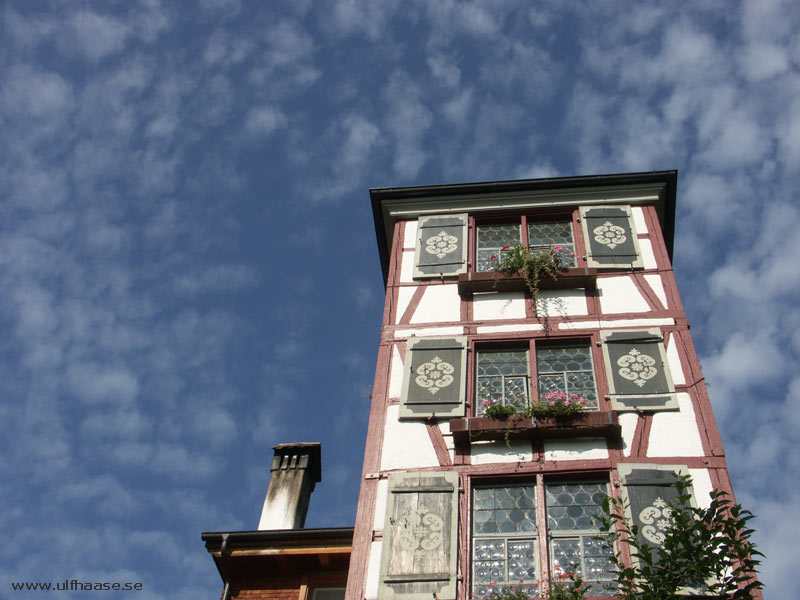 Rosentürmli.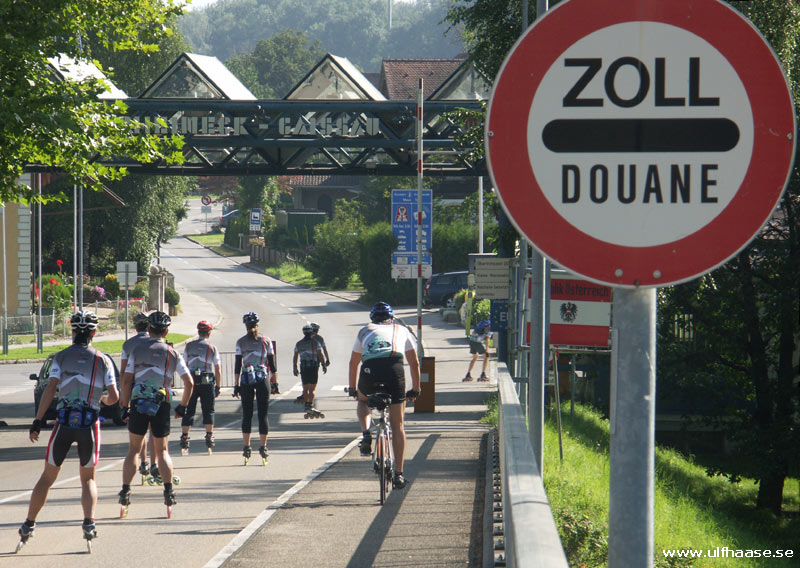 For a short while we skated on the Austrian side of the border.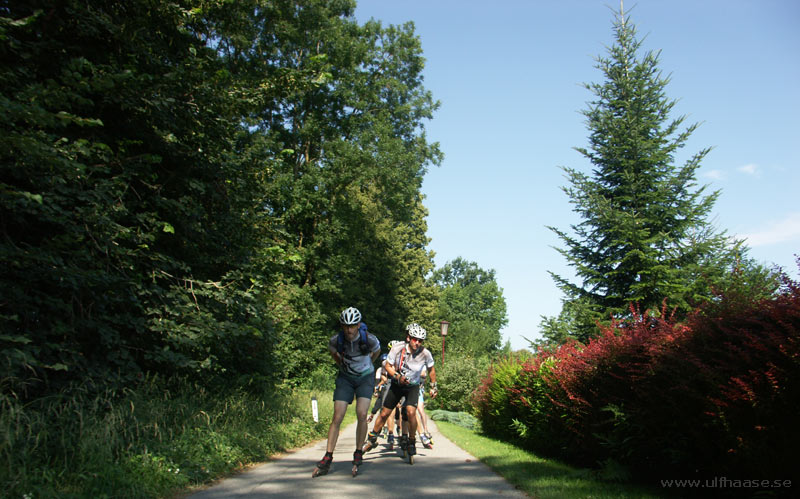 Group photo taken with self timer.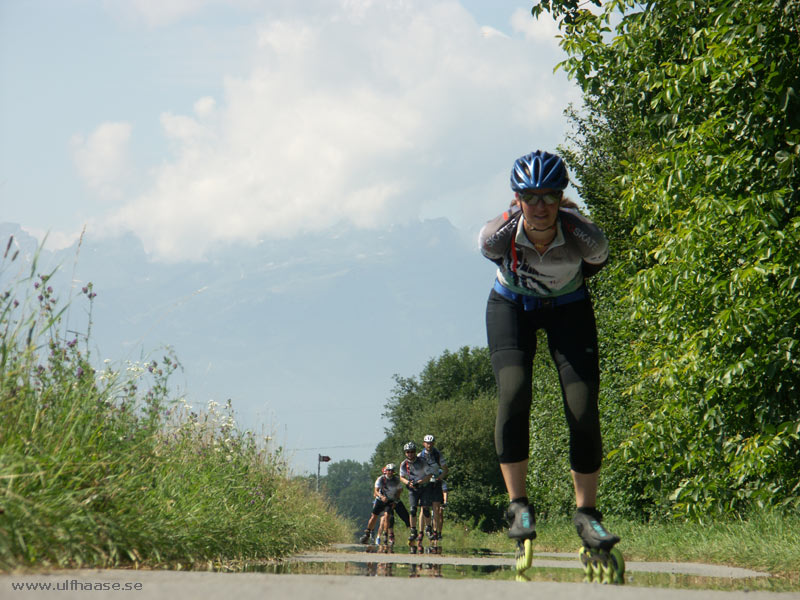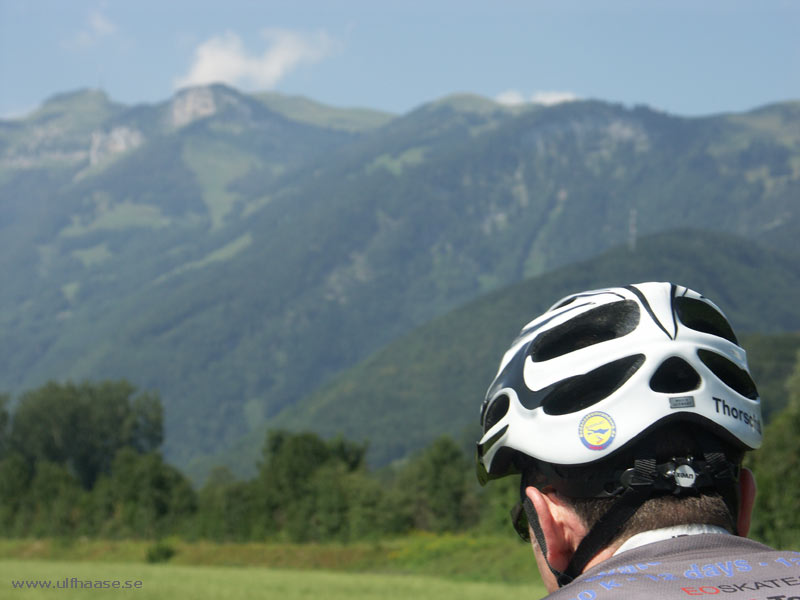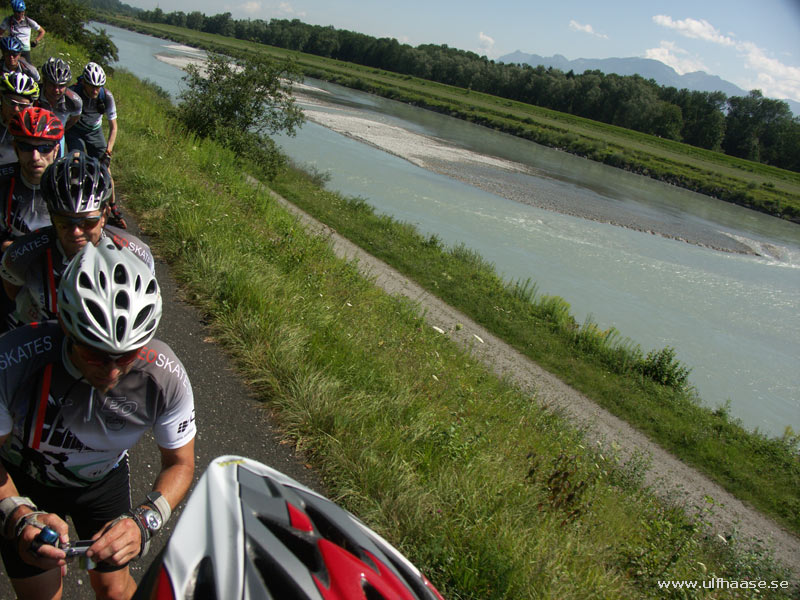 Along Rheindamm.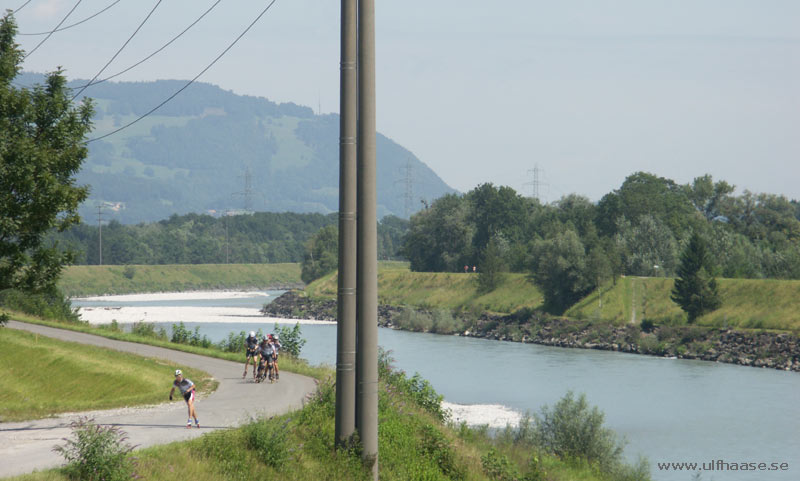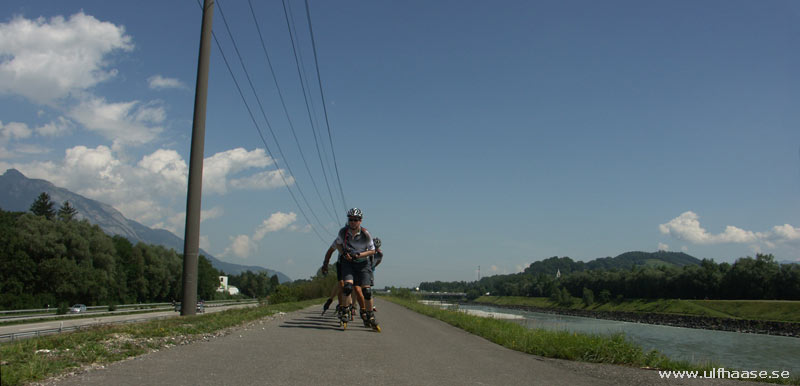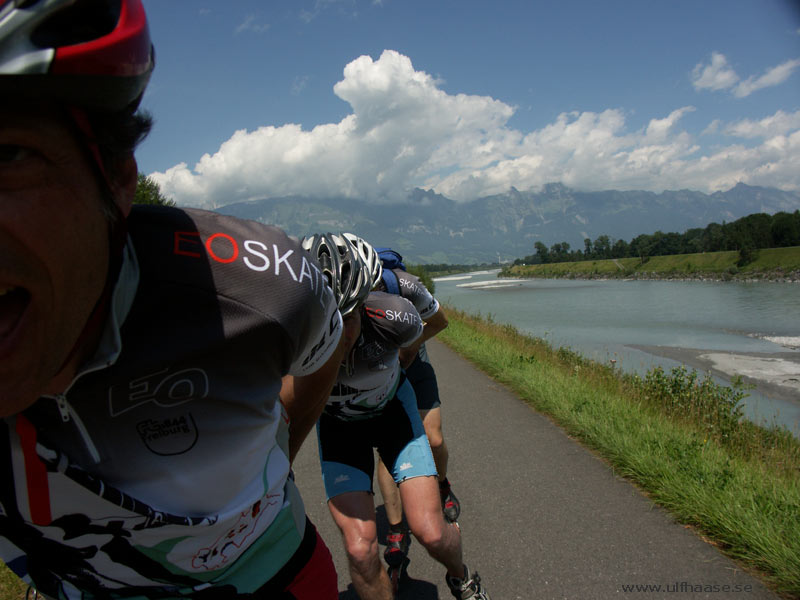 Rheindamm was as made for speedskating...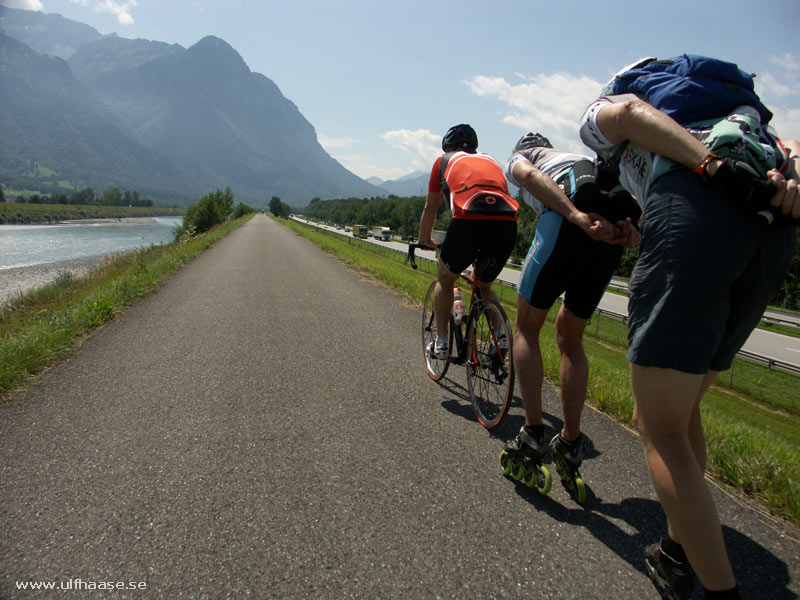 ...and we had a nice work out.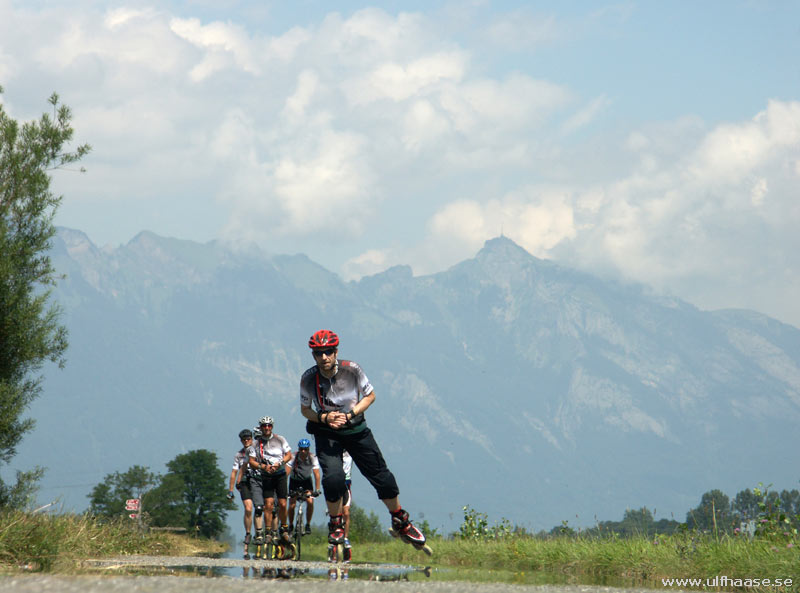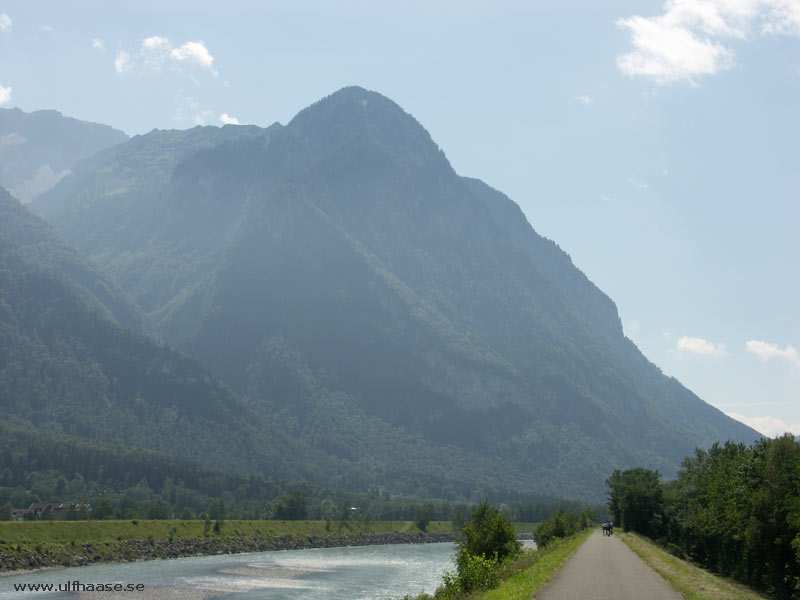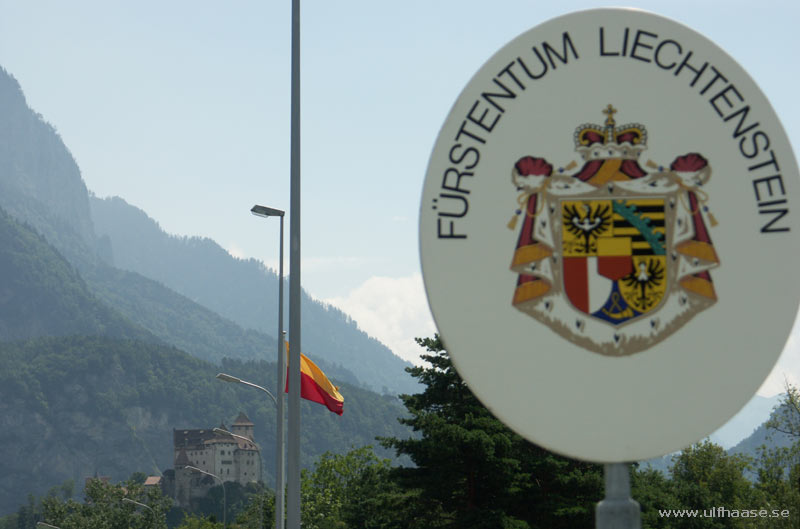 As we made a pause I used the opportunity to skate by myself into Liechtenstein.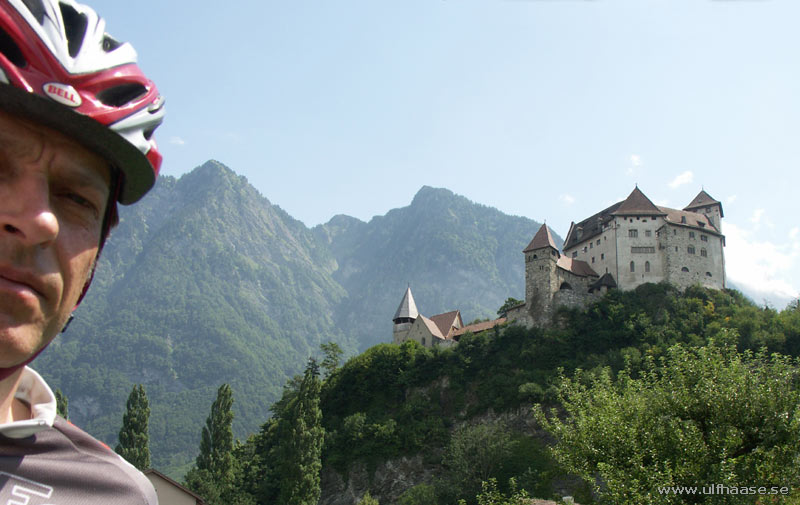 Same as above.
Liechtenstein 1975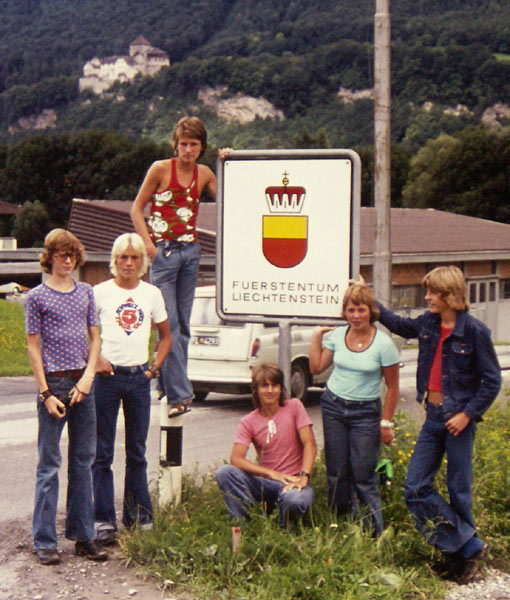 37 years and 6 days earlier, 25 juli 1975. I'm to the right.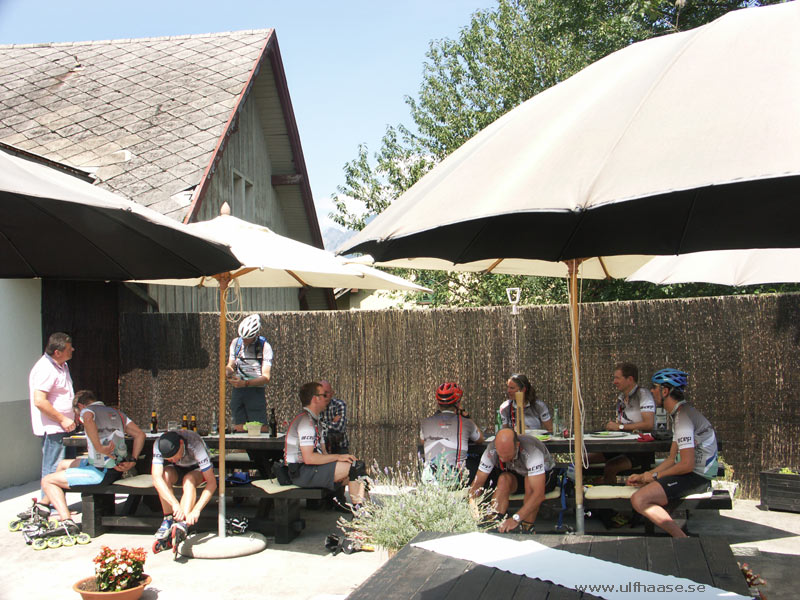 Lunch in Trübbach.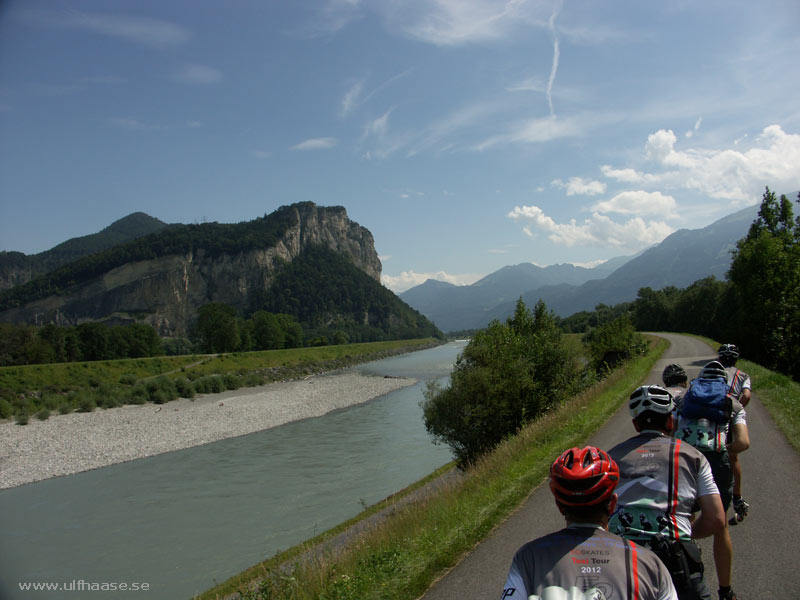 Along Rheindamm.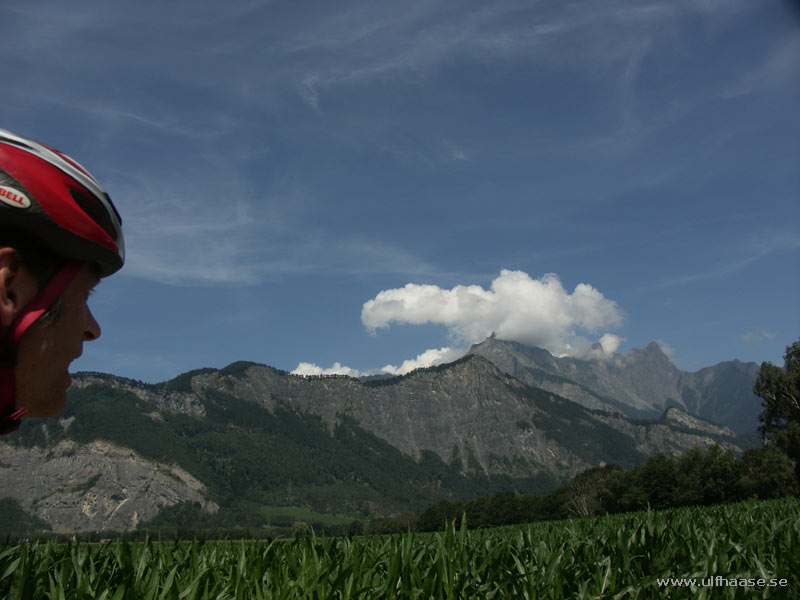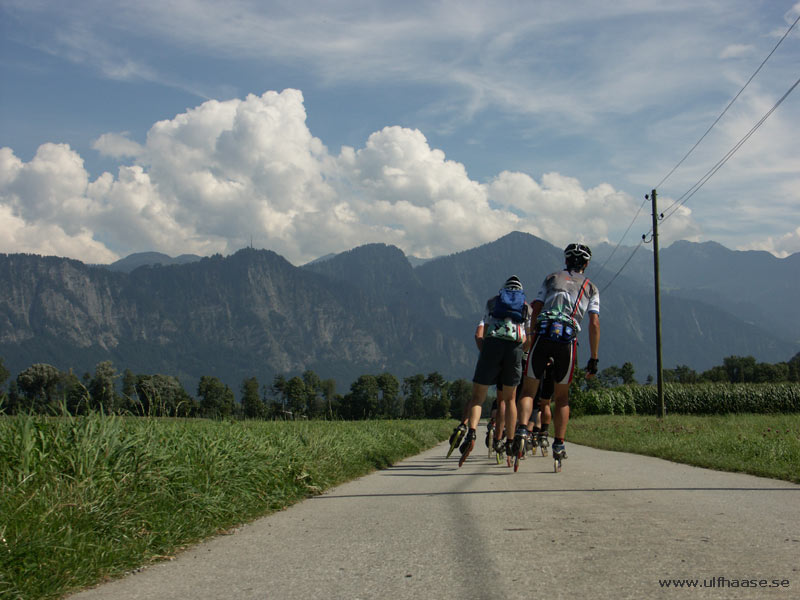 Herbert waiting with the escort car to supply us with water.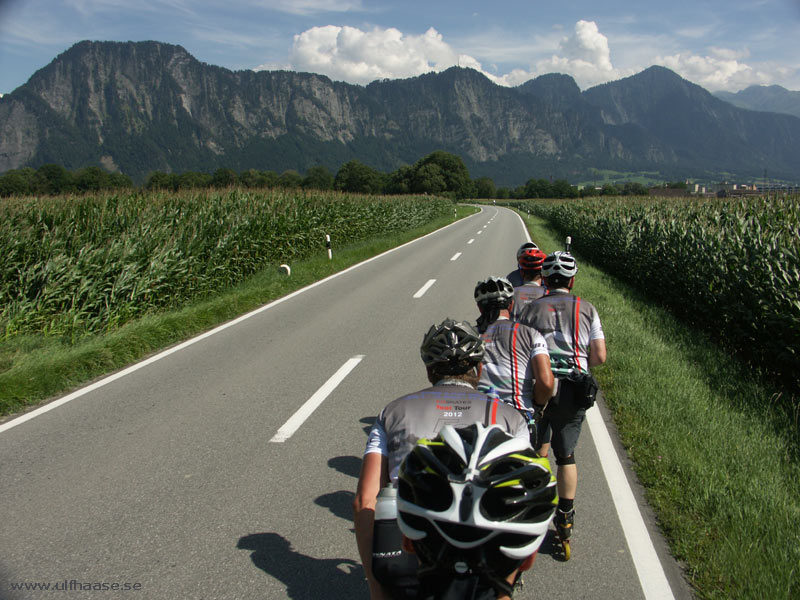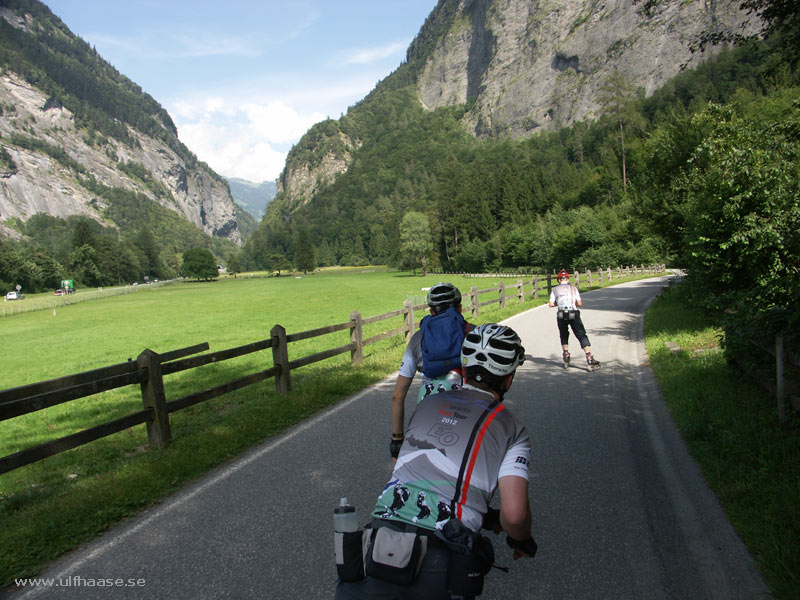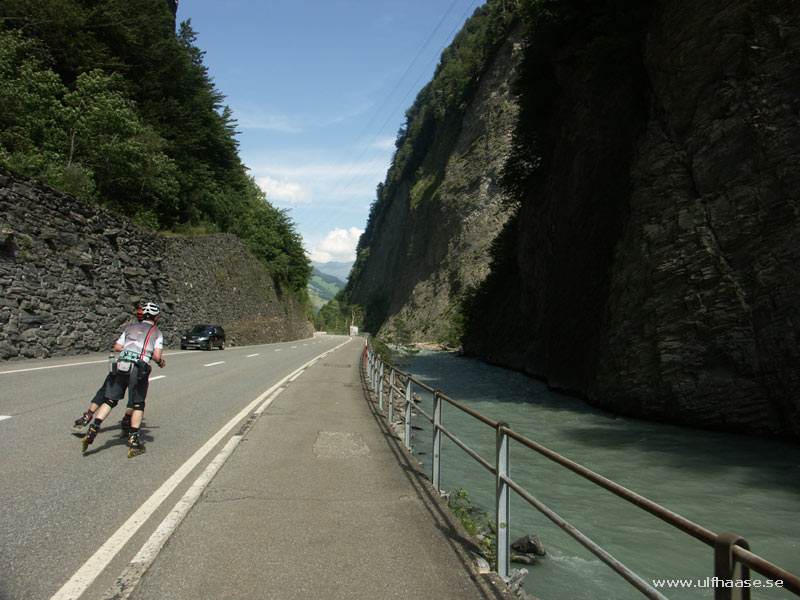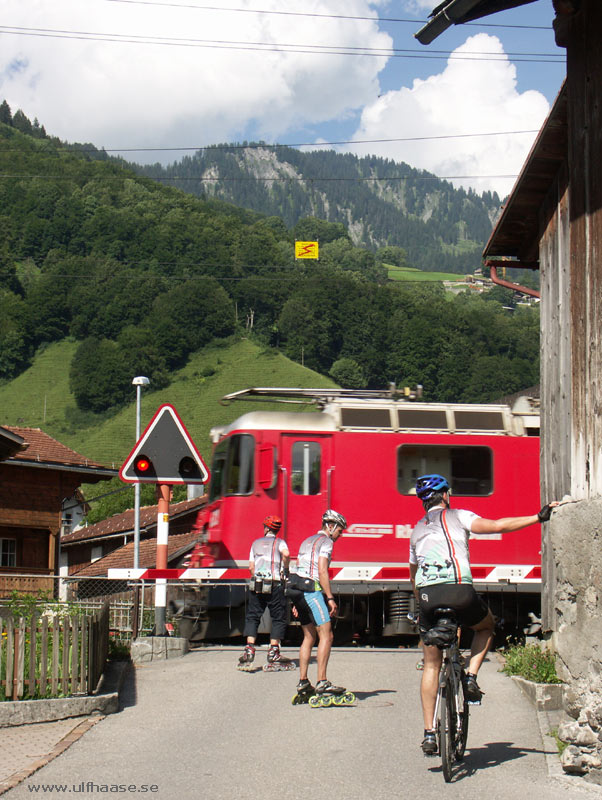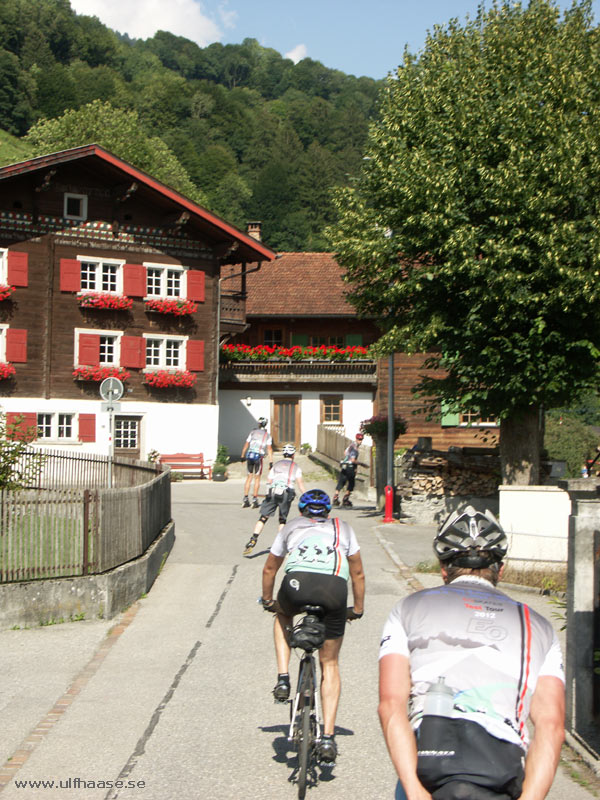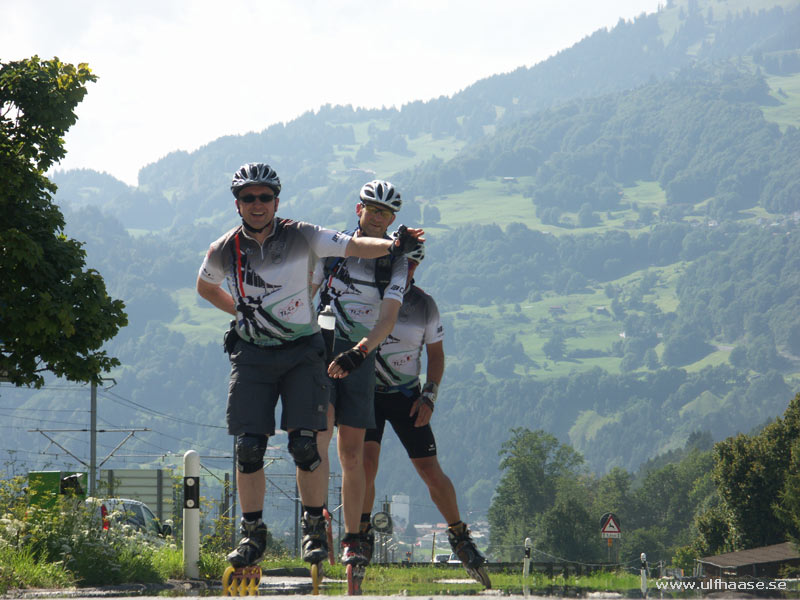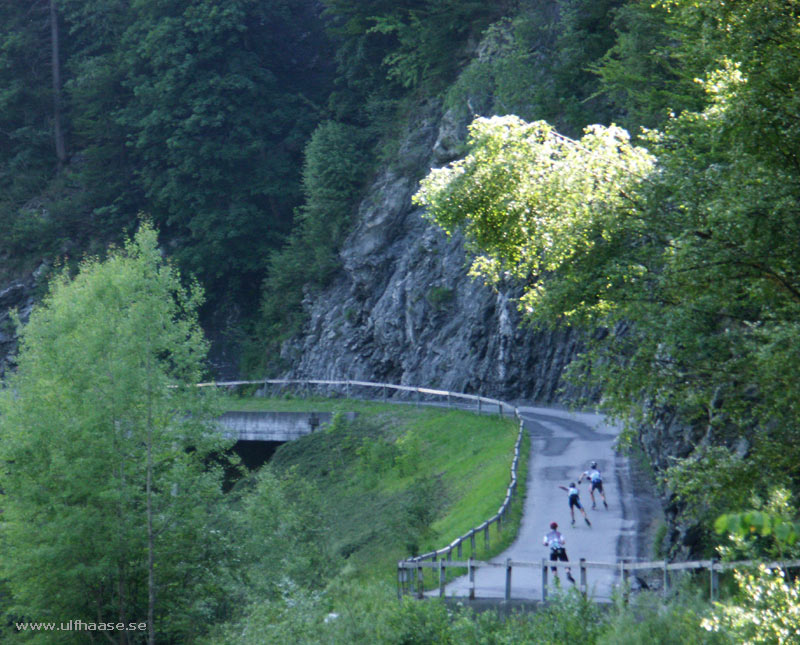 I just had to quit the spotntaneous uphill race when I saw this view coming up.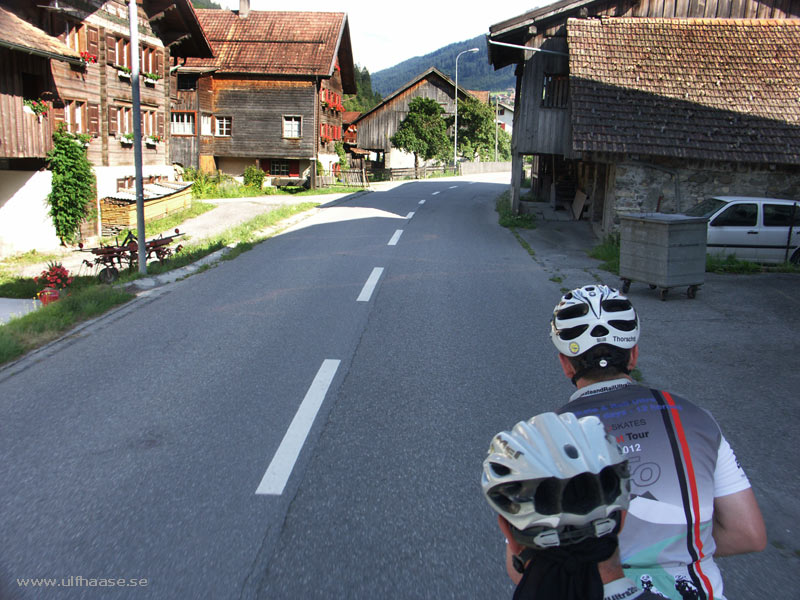 More uphill.

Arrival at the railway station in Küblis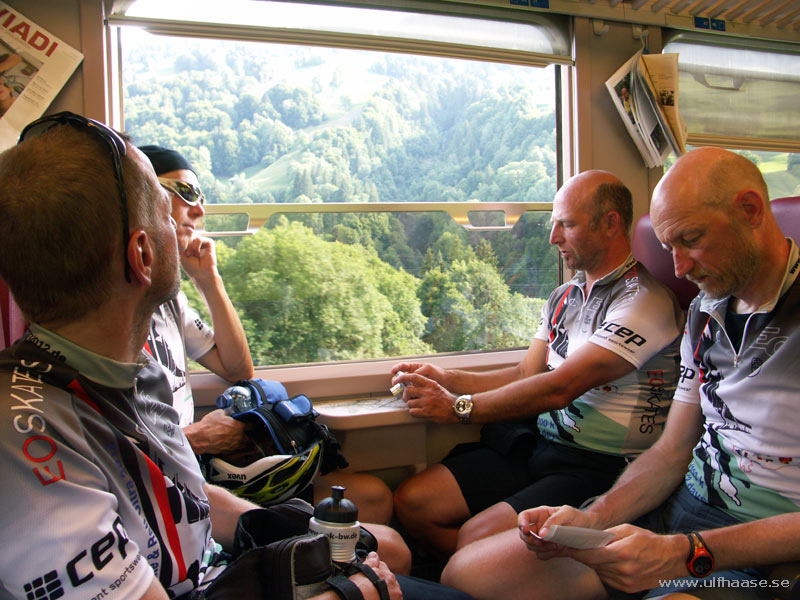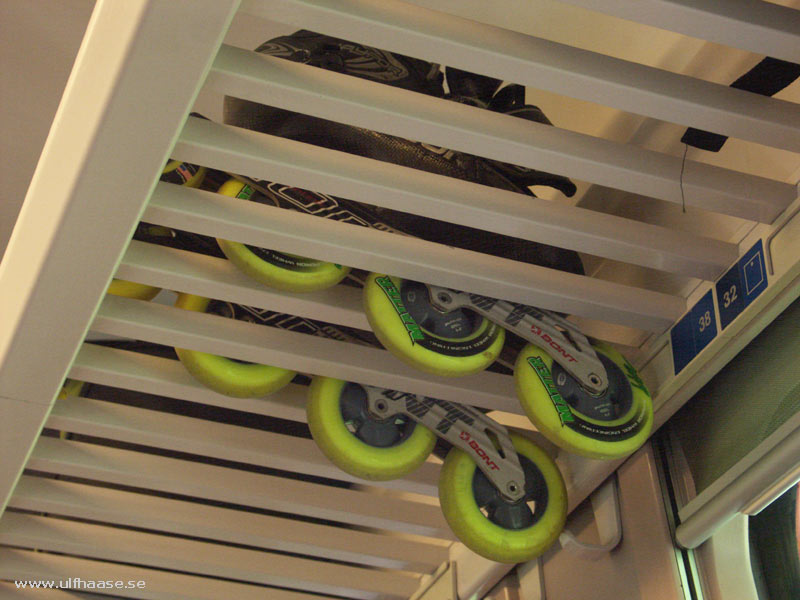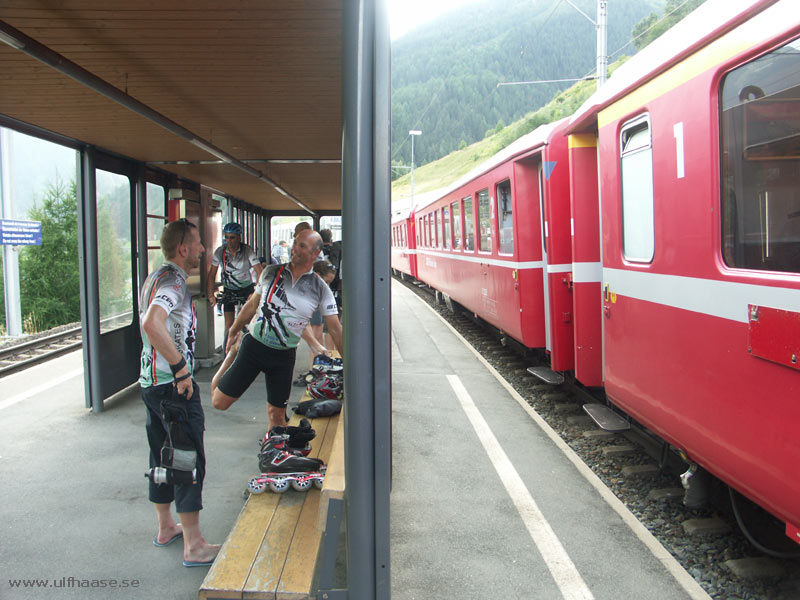 Changing train in Klosters.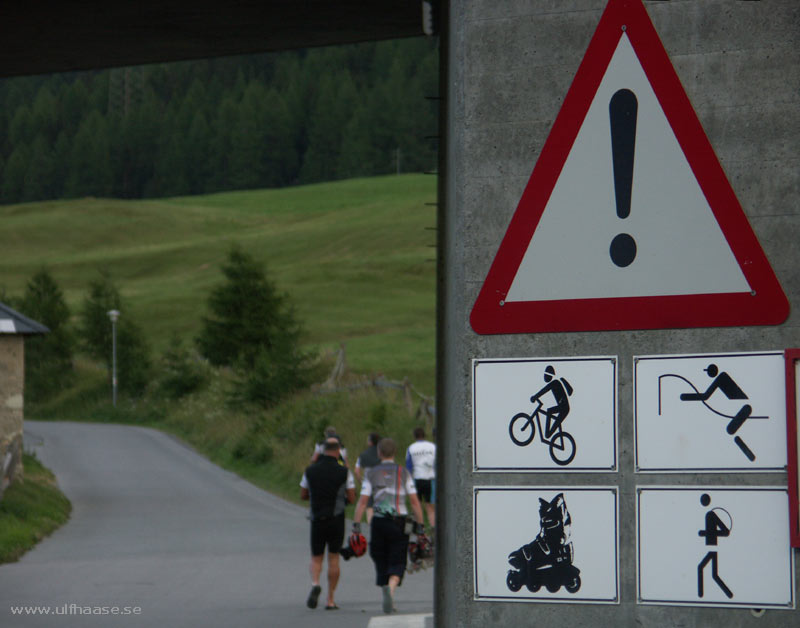 Arrival in S-Chanf, walking from the railway station to Hof Gabriel.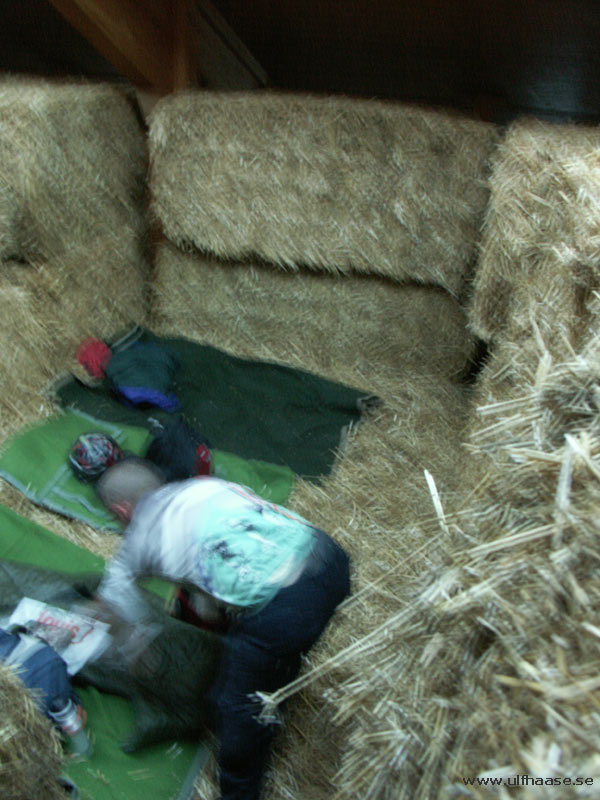 "Schlaf im Stroh" at Hof Gabriel in S-Chanf.
Next page: Day 5