Skate & Rail Ultra 2012 Day 9 5 August
Lhuis (FRA) - Givry (FRA), 106 km
On skates: Lhuis - Ambérieu, 36 km
By train: Ambérieu - Macon
On skates: Mâcon - Givry, 70 km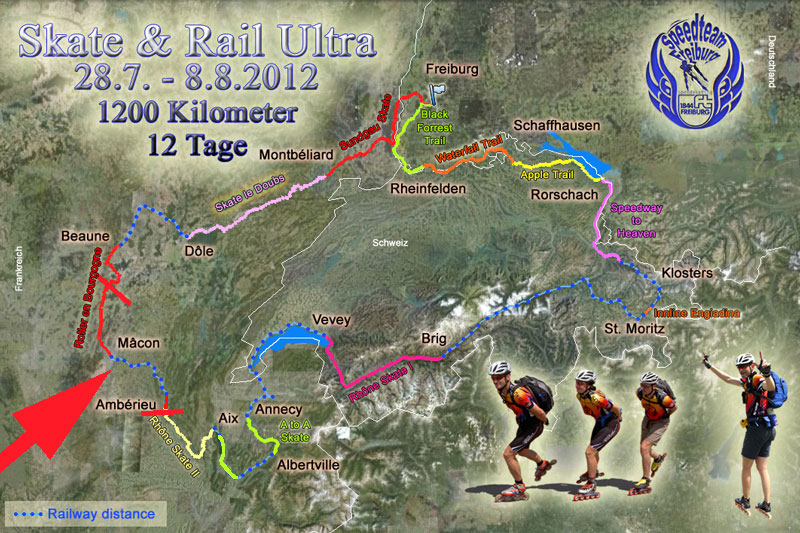 Map used by courtesy of Michael Seitz.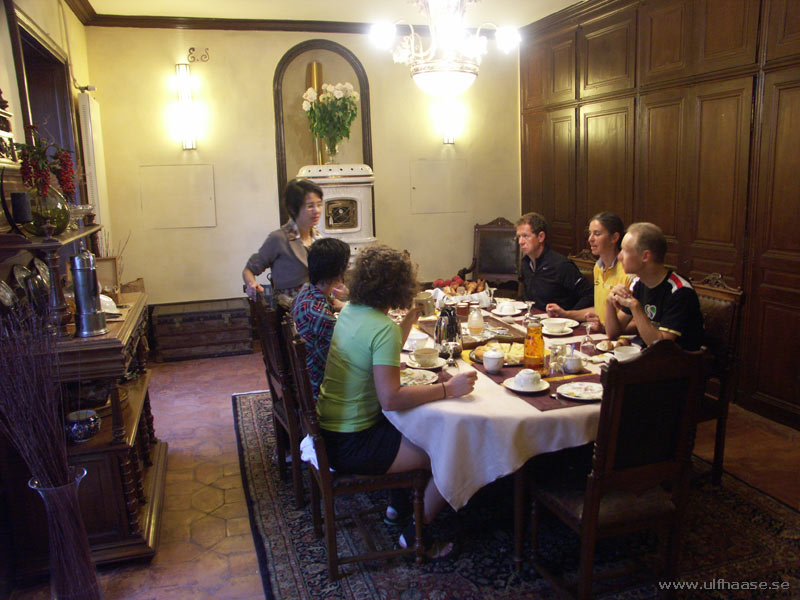 A marvellous breakfast in castle Les Boissiéres in Lhuis.
---
This day the planned skating route was divided in two parts starting with the shorter part.

As the gruop gathered after breakfast we were only two skaters who wanted to skate the first part!

To make a long story short; I got very angry and unpolite, calling the others - among other things - "weichlinge" and
finally two skaters who could navigate by GPS changed their mind and came along. A thousand thanks to them.
---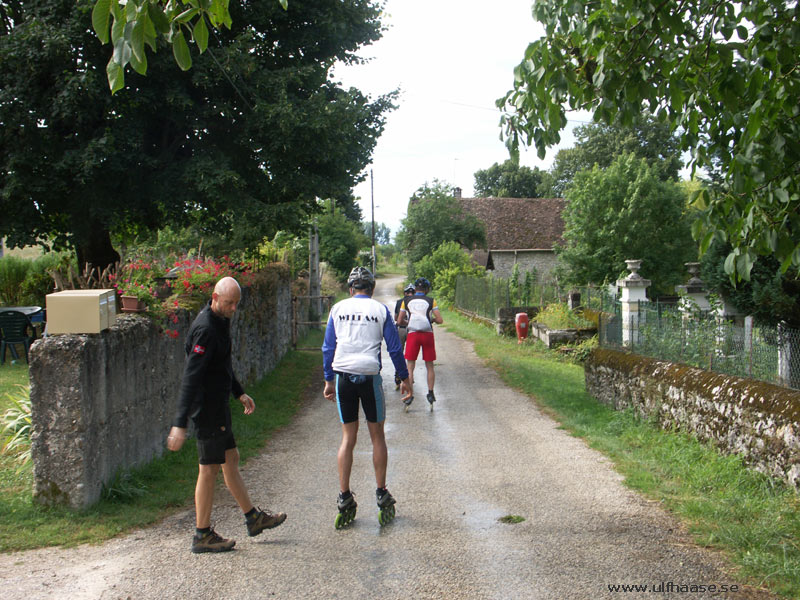 Start in Lhuis. The asphalt was still wet but the sun was coming out.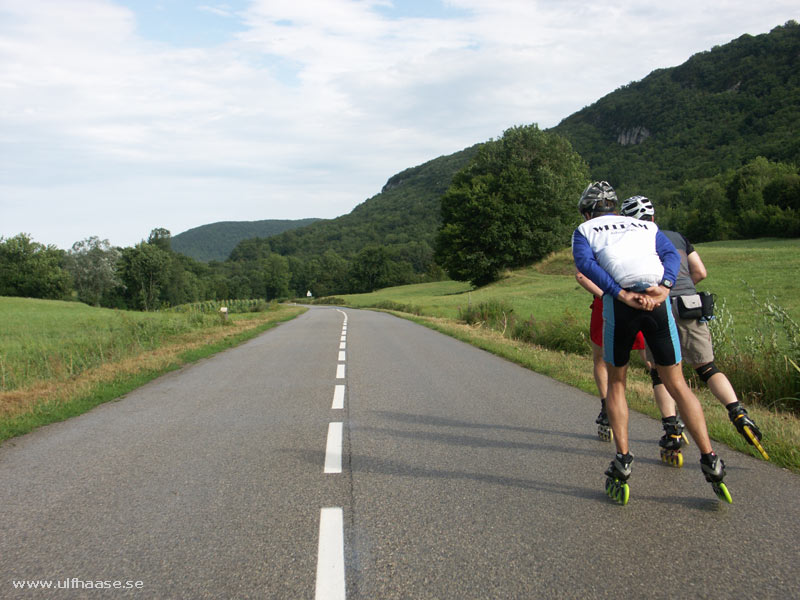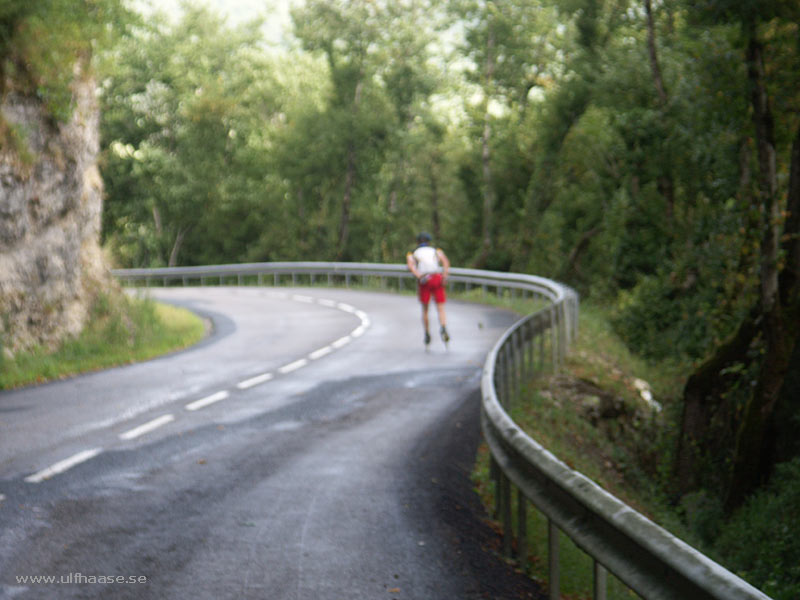 There was some downhill on wet asphalt but nothing difficult.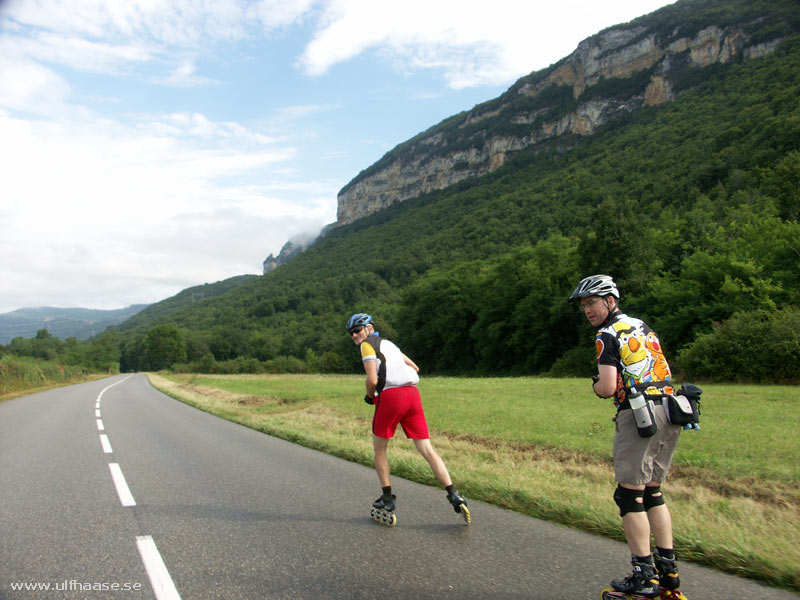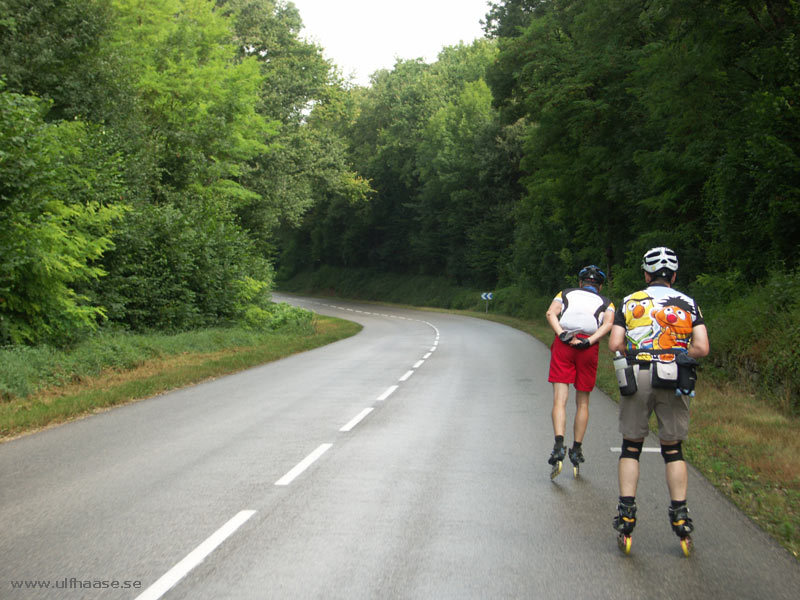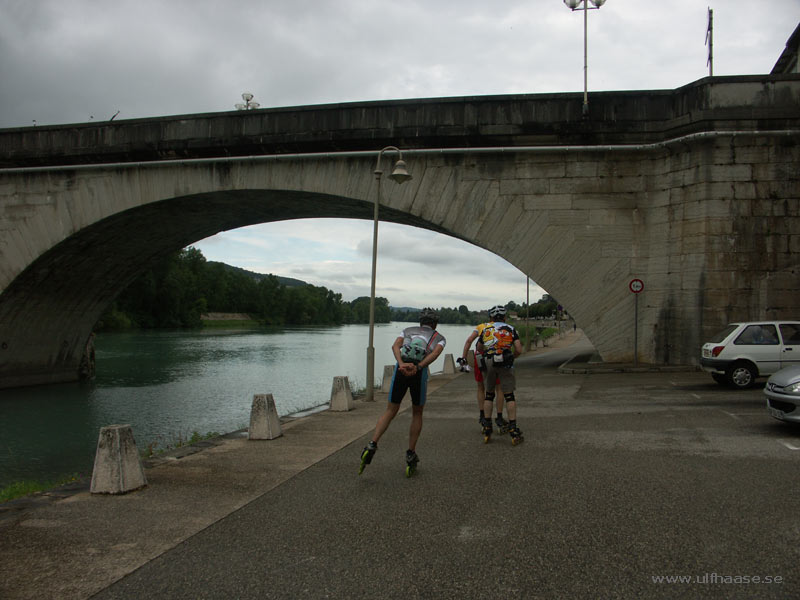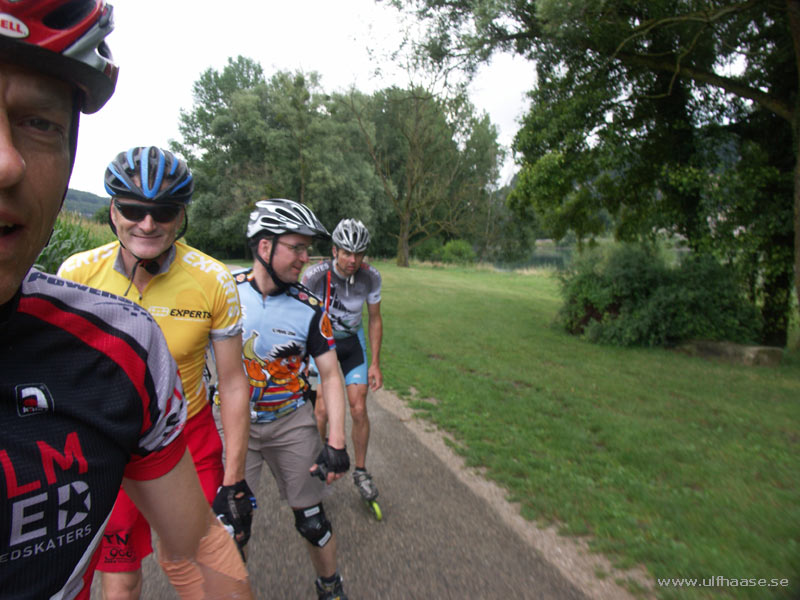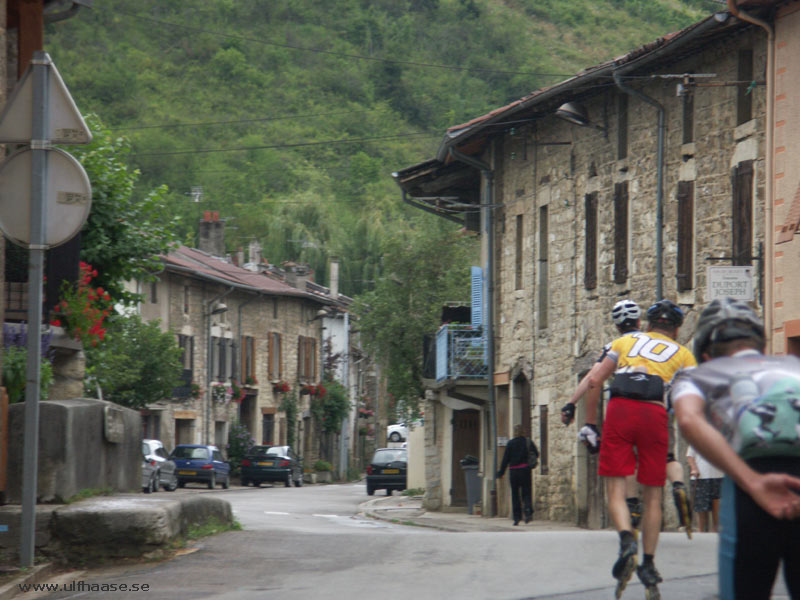 Four (look to the left) happy skaters arriving at the railway station Ambérieu where the others came to by shuttle car.

Every day Michael Seitz did a tremendous job planning and organizing.
| | | |
| --- | --- | --- |
| By train from Ambérieu to Macon. | | |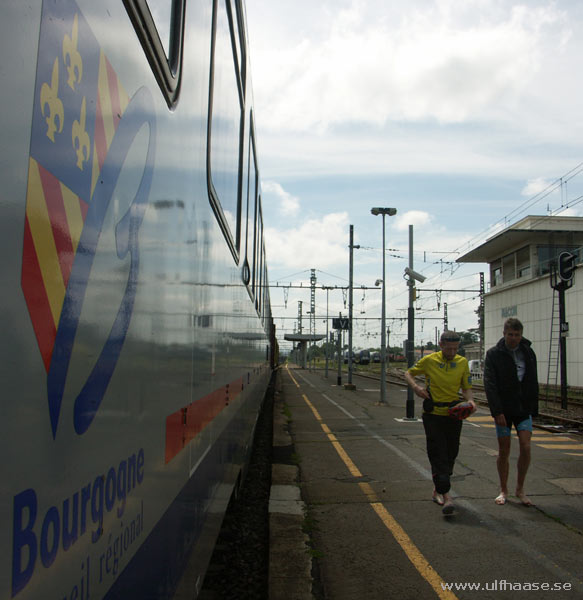 Arrival in Macon.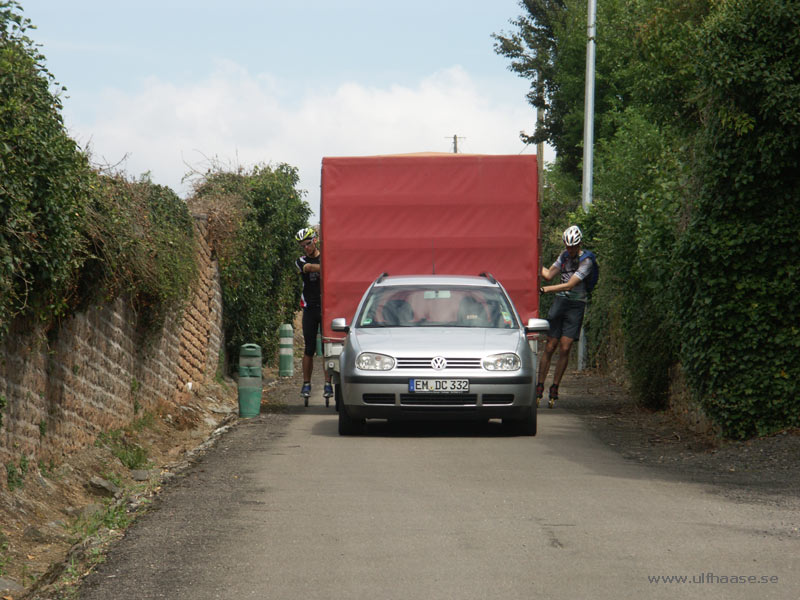 Herbert in the escort car acting brake in Le Voisinet.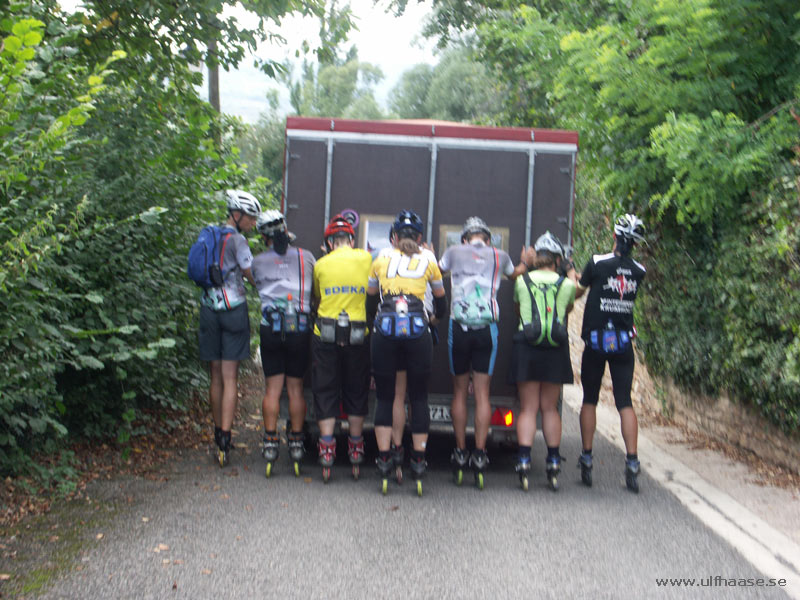 Same as above.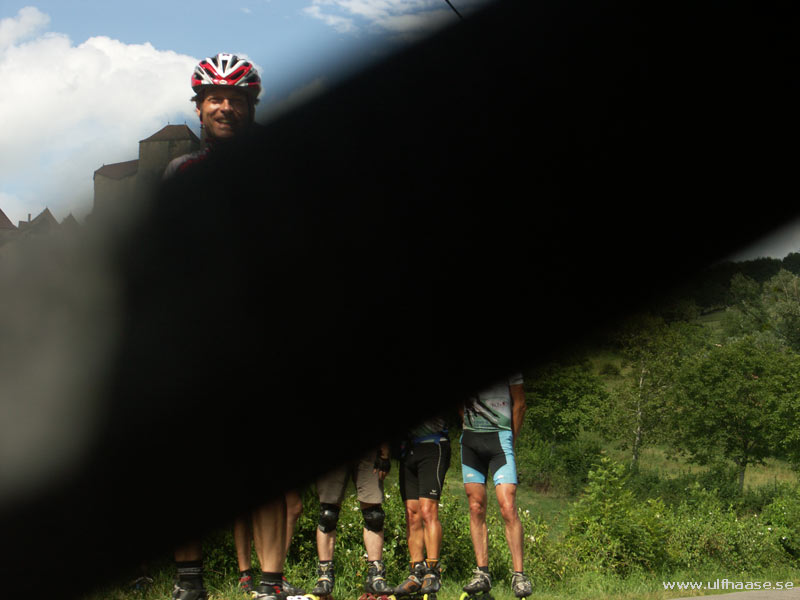 Group photo with self timer and camera strap.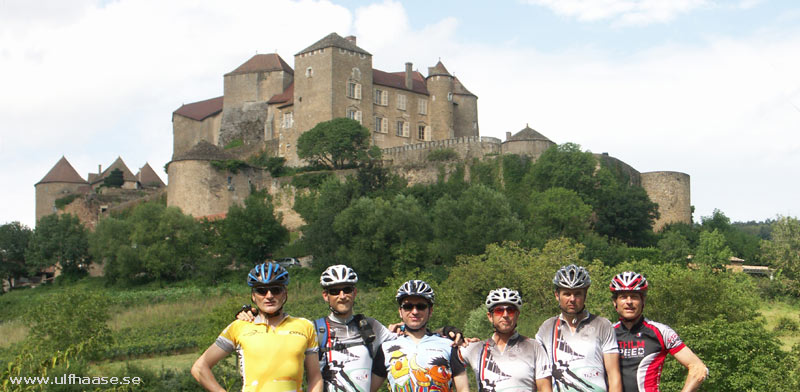 Group photo with self timer without camera strap. Monastery Berzéle Châtel in the background.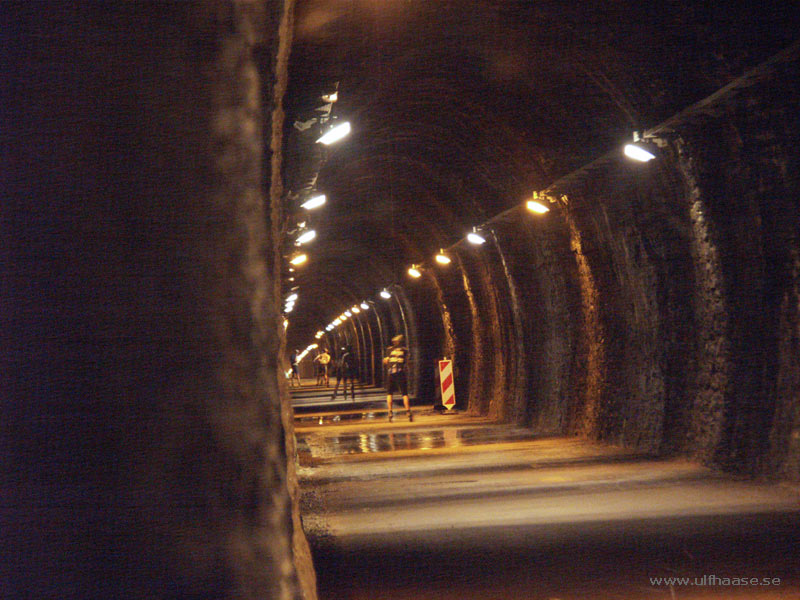 The old railway tunnel du Bois Clair is 1.6 km long.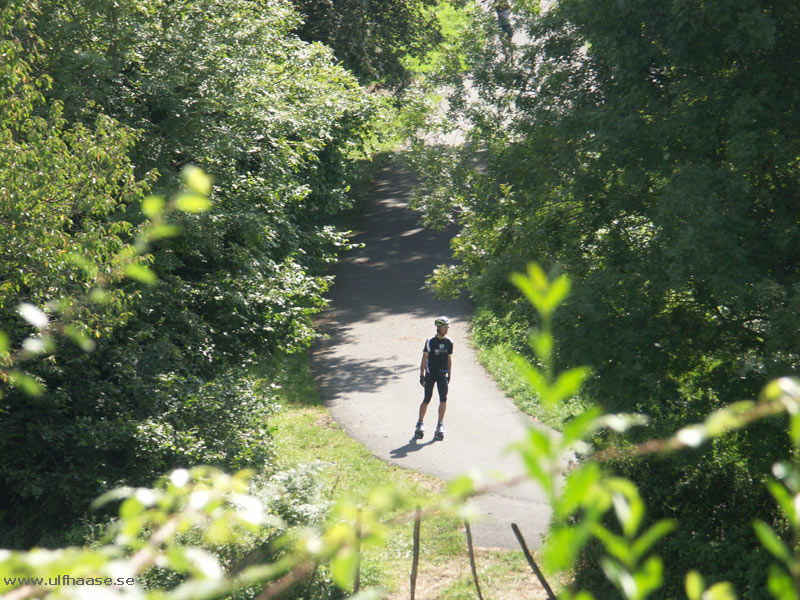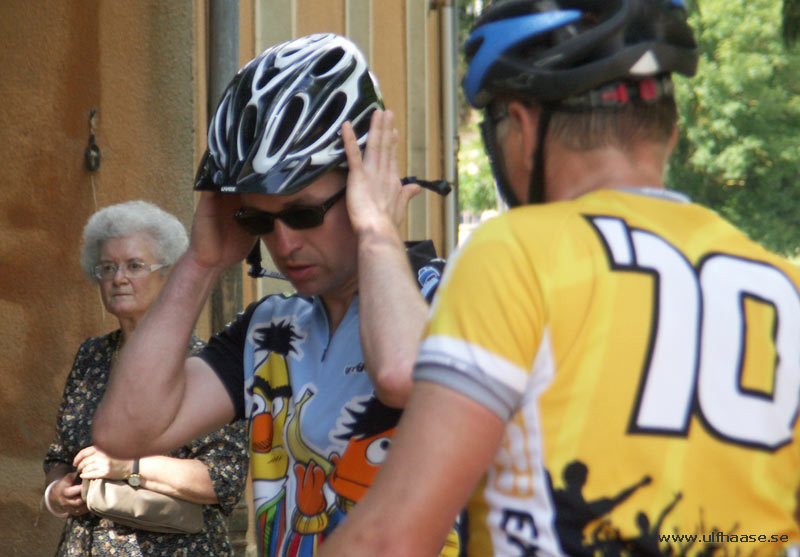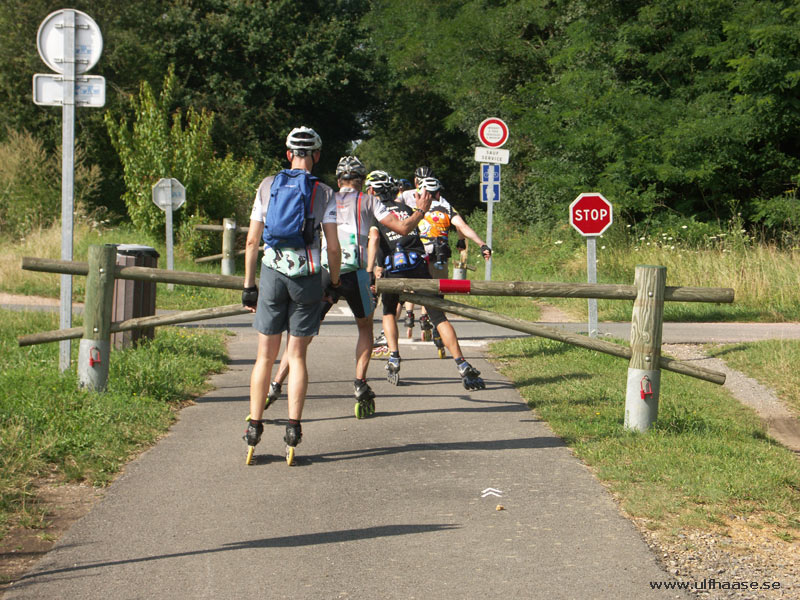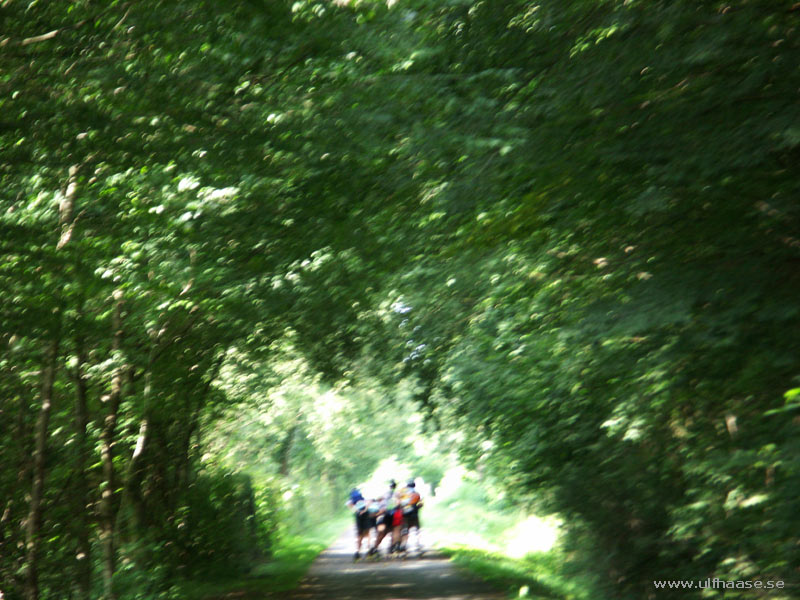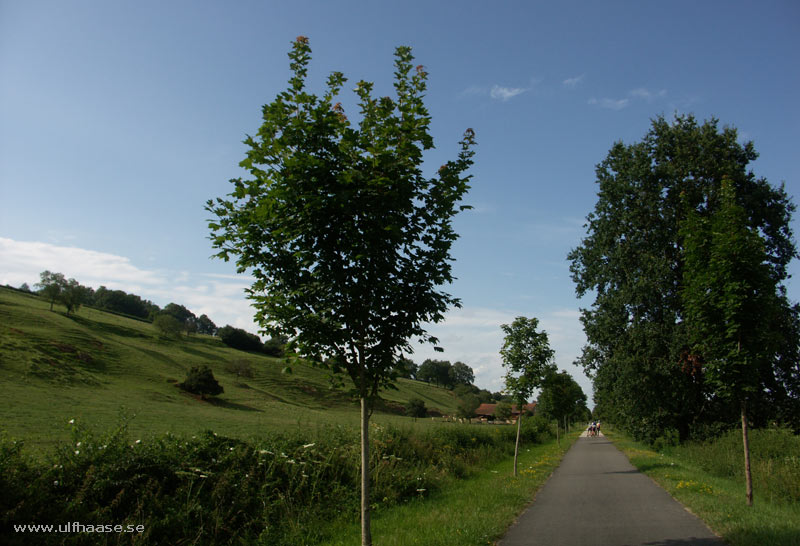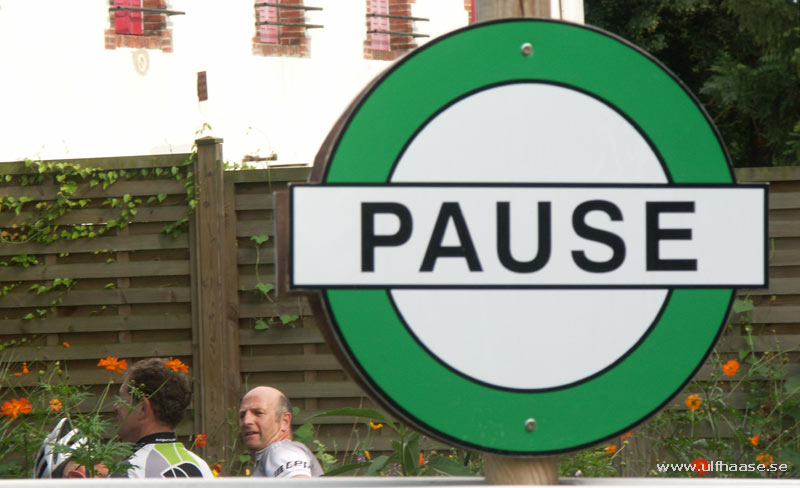 A smart sign, impossible to ignore.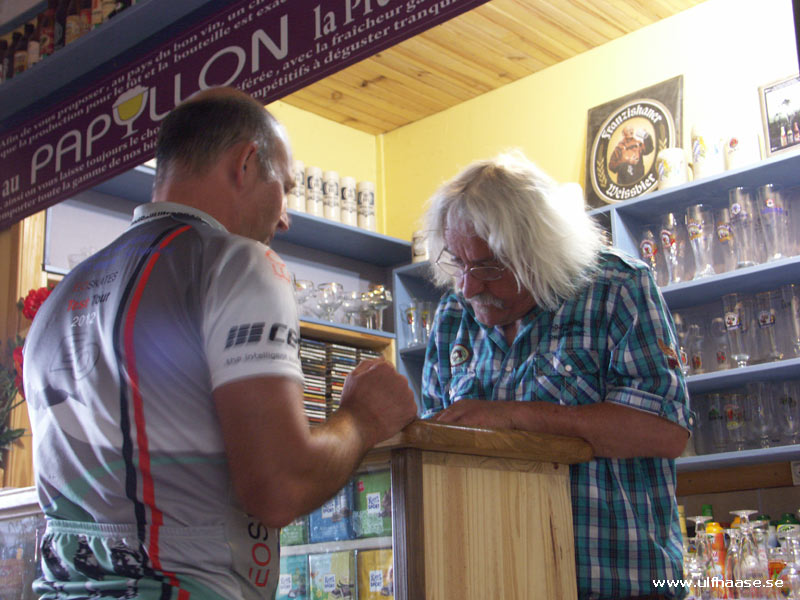 The owner of the smart sign.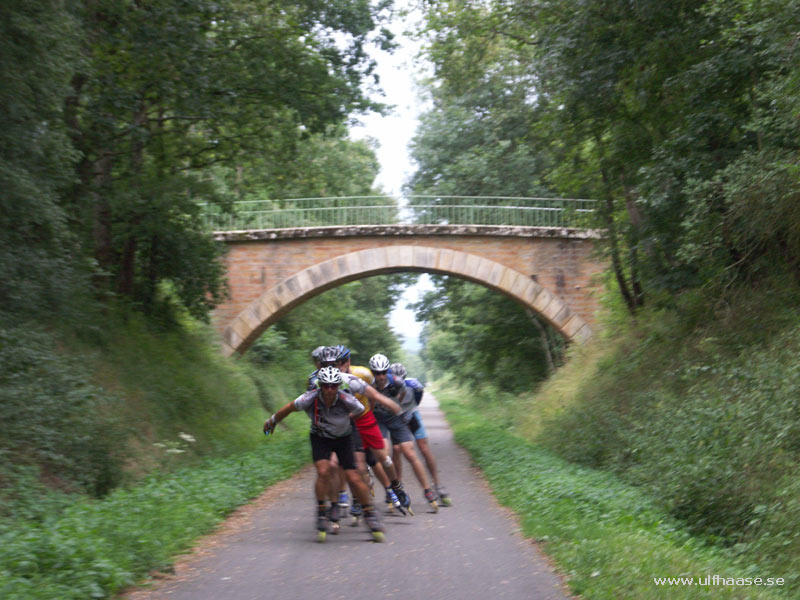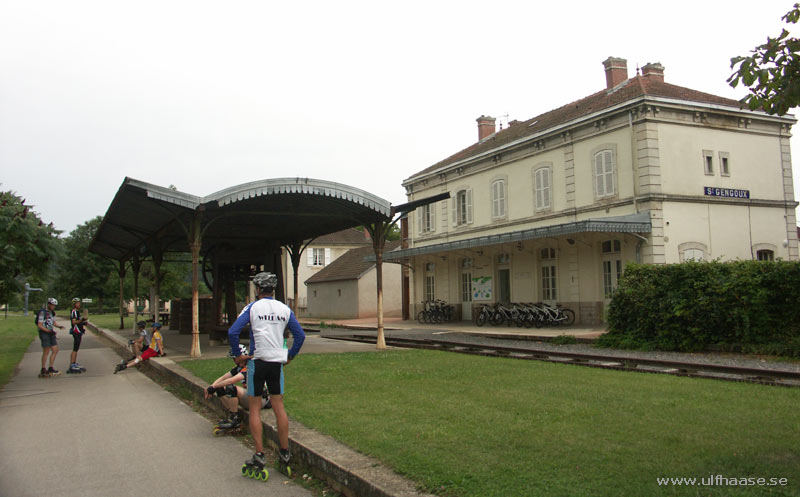 At St Gengoux the group split, some wanted to eat and wait for the upcoming rain to pass, others wanted to try to skate ahead of the rain to the final destination.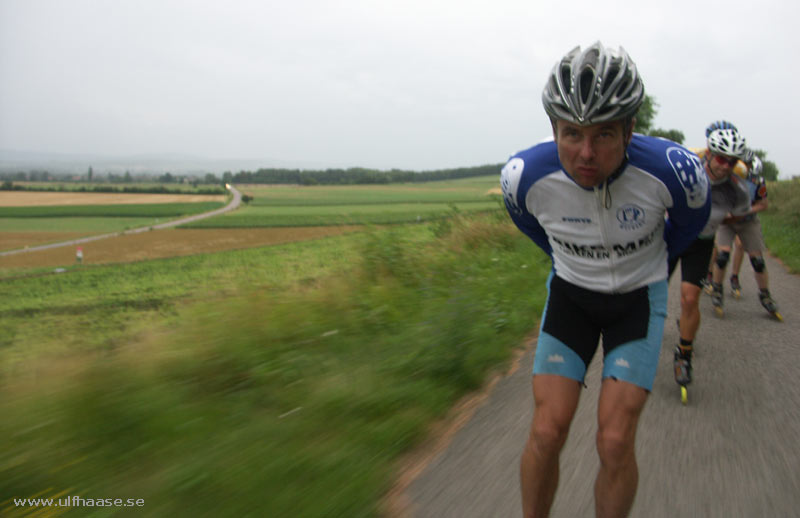 Here is the group that didn't stop in St Gengoux, now being chased by the bad weather.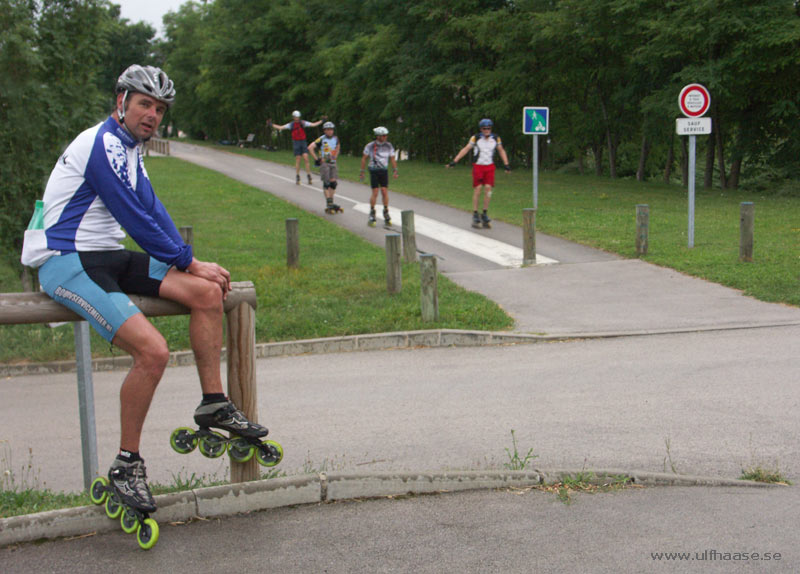 We didn't make it ahead of the rain.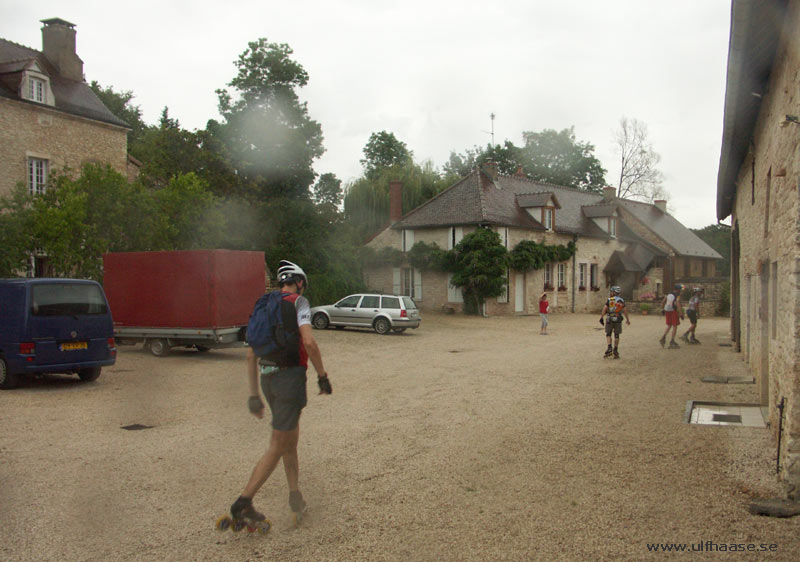 Arrival at Bed & Breakfast "Moulin Madame" in Givry.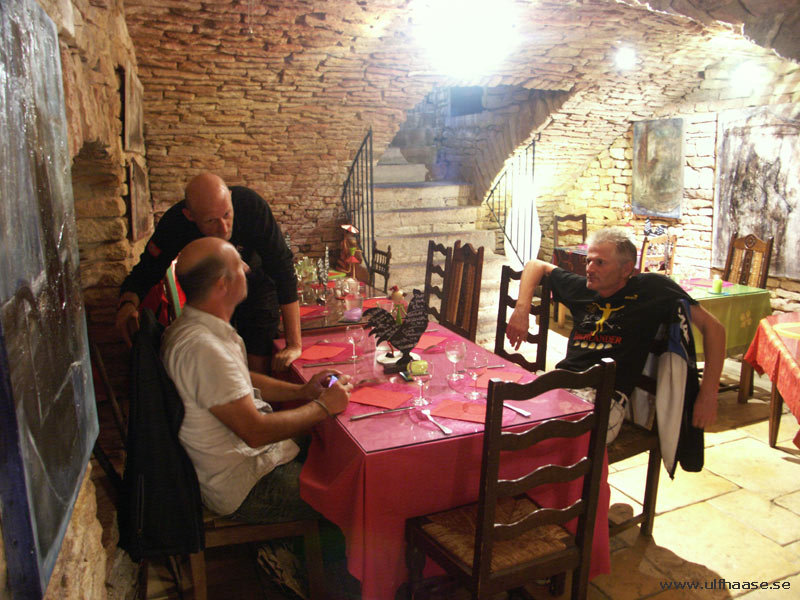 Dinner somewhere in Givry.
Next page: Day 10