Ultra Skate Challenge 2014 + RoS + EO Race Day 2 19 August
Falkenberg - Helsingborg 137 km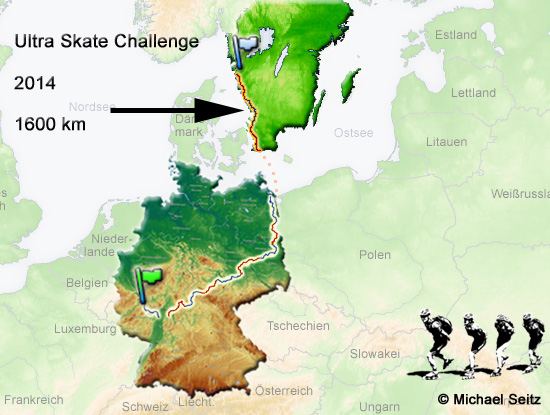 Map used by courtesy of Michael Seitz.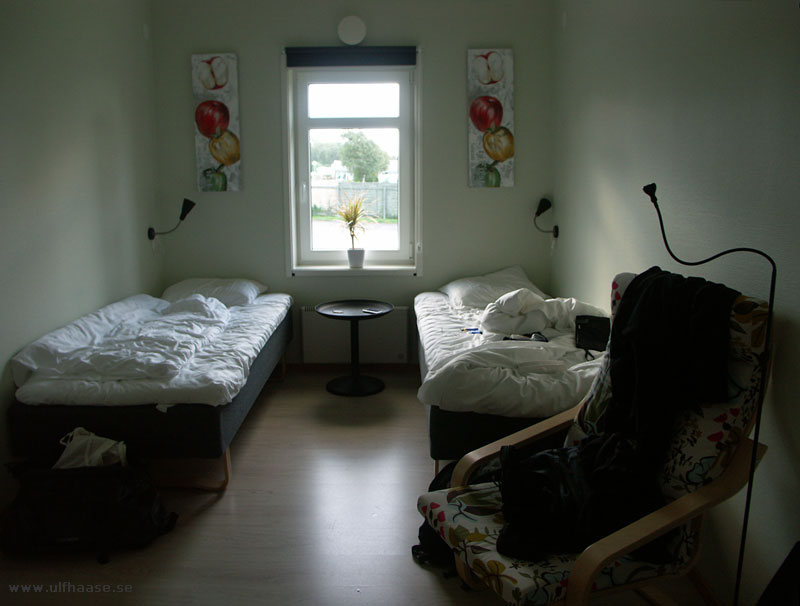 The hostel in Falkenberg.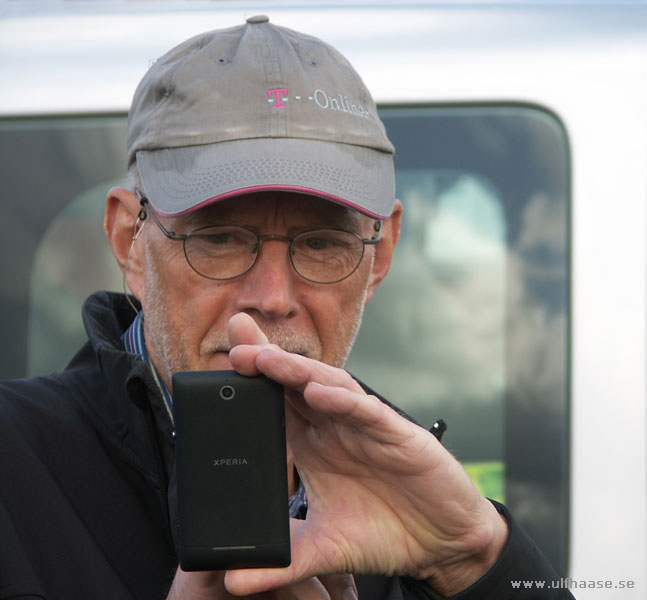 This day we neither had a GPS-track nor a guide
so we had to rely on traditional maps.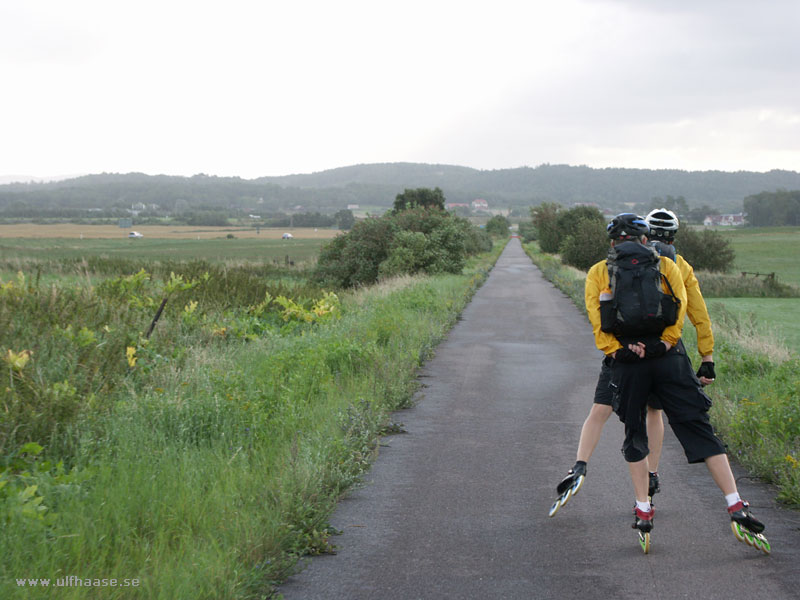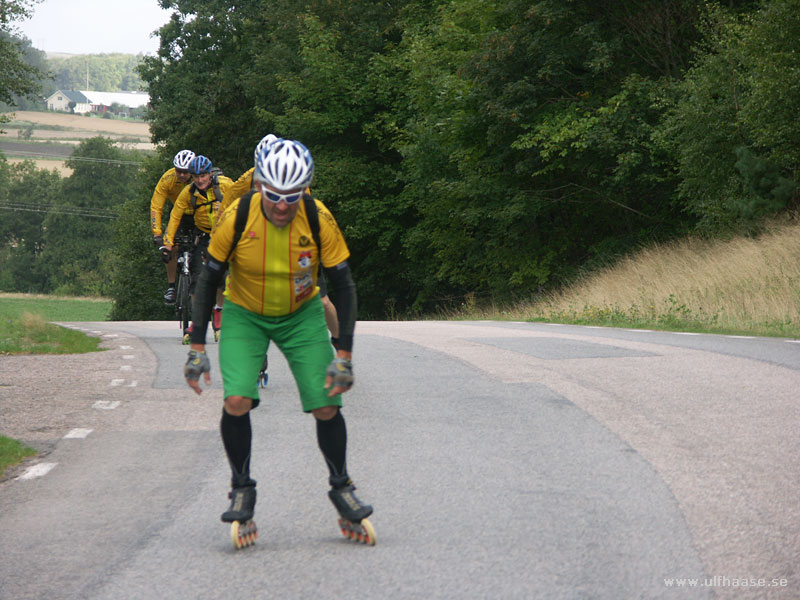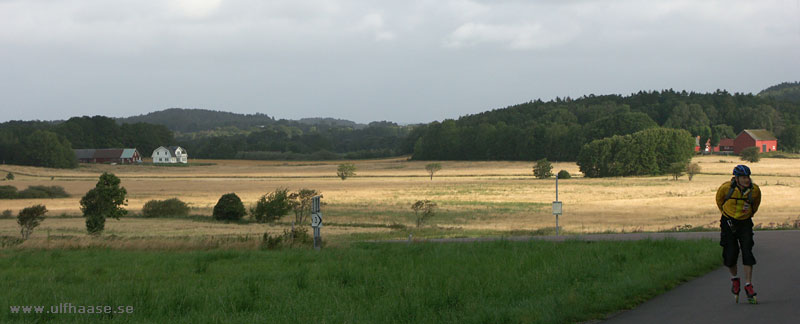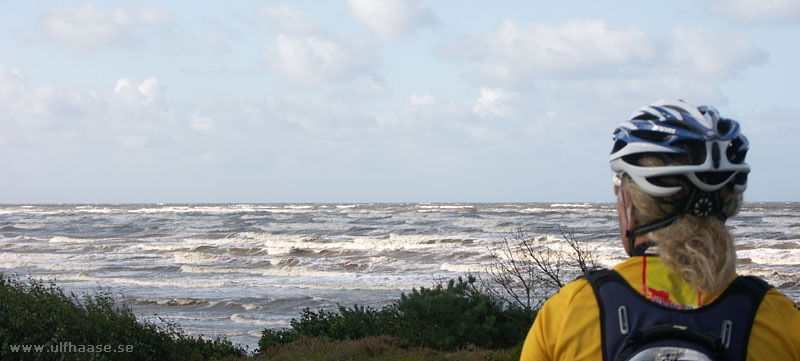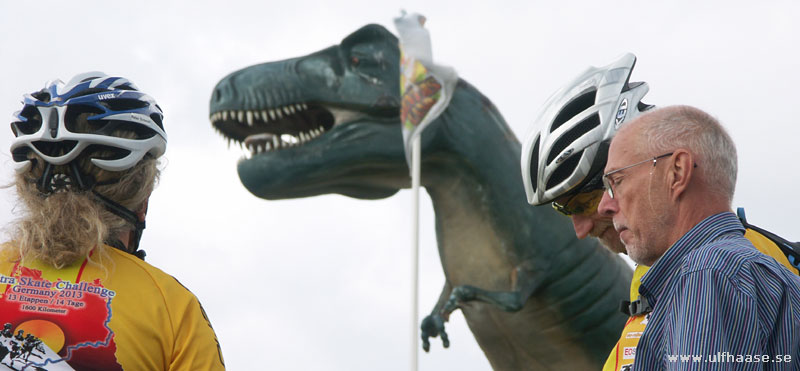 Meeting point with the service car in Halmstad.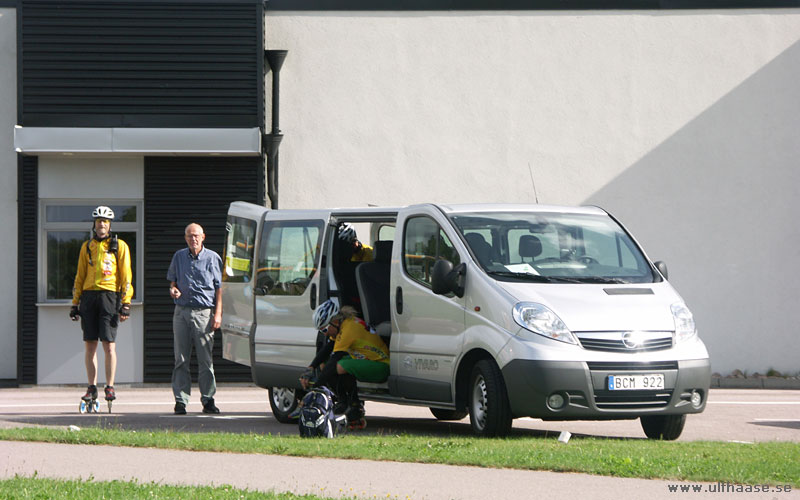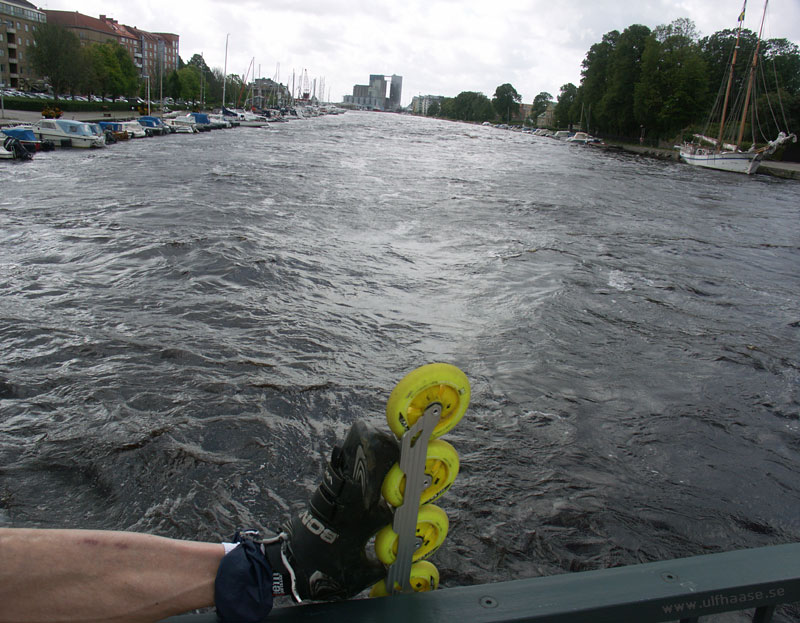 In Halmstad we could see that it had rained a lot but first afterwards we realised that large areas had been flooded.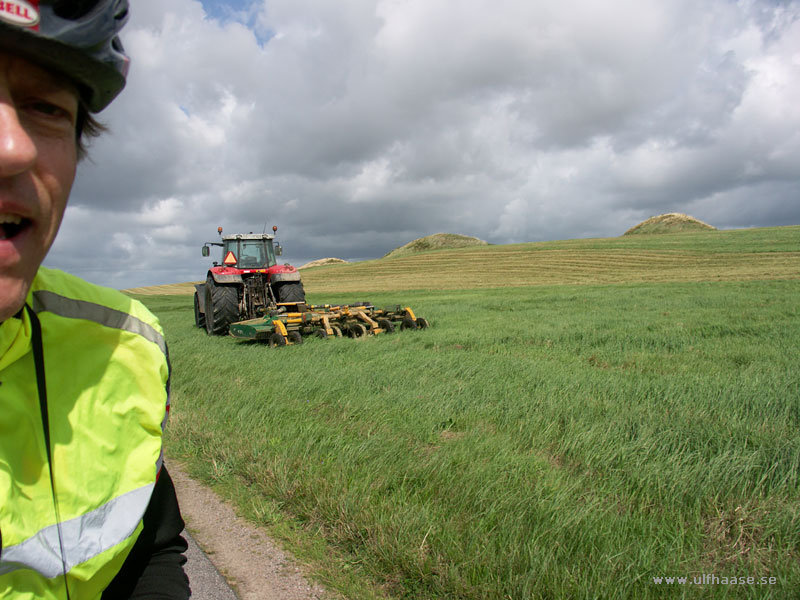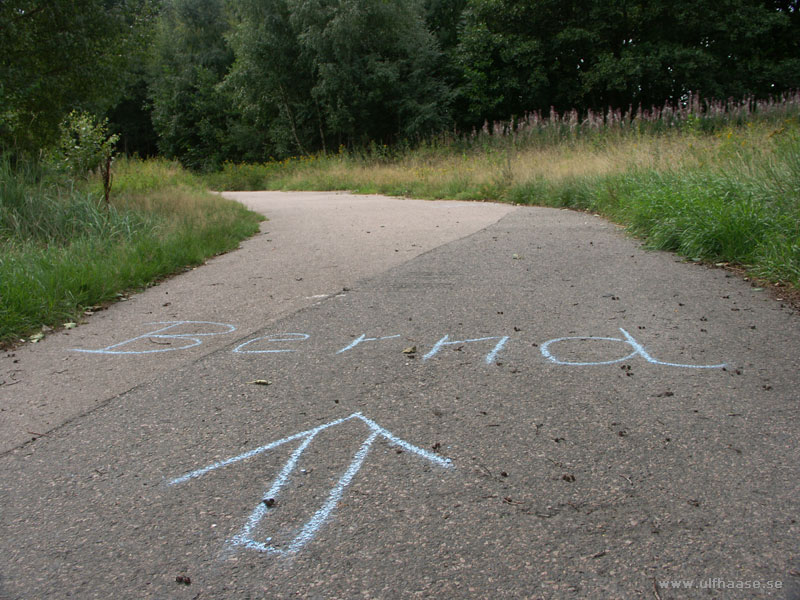 A sign we made to help Bernd to find his way but he caught up on us before we left.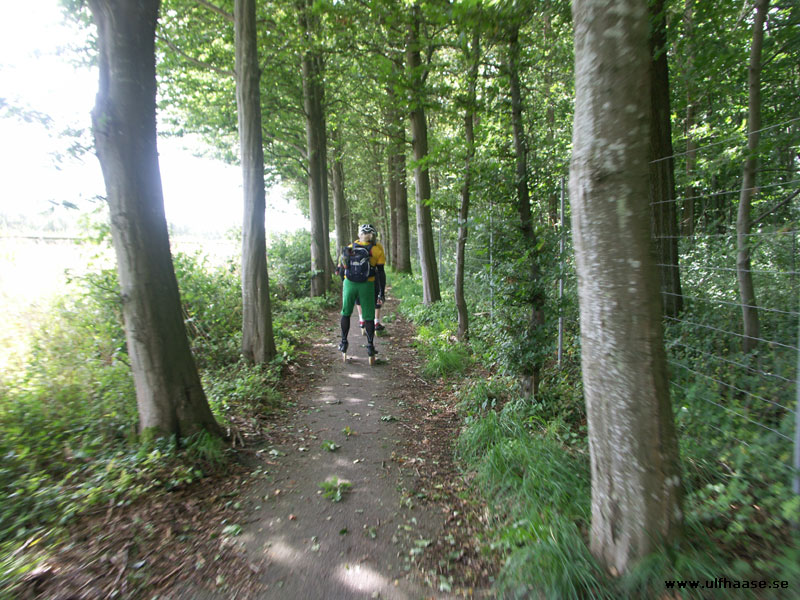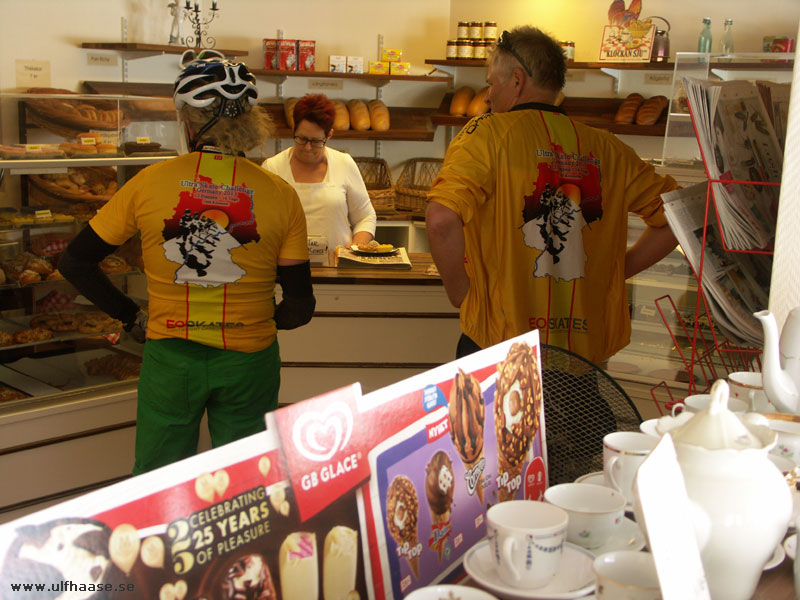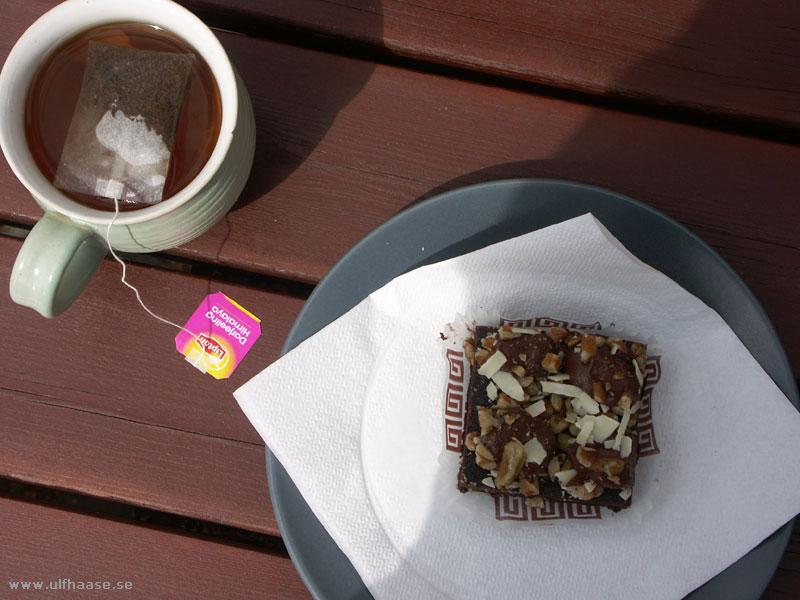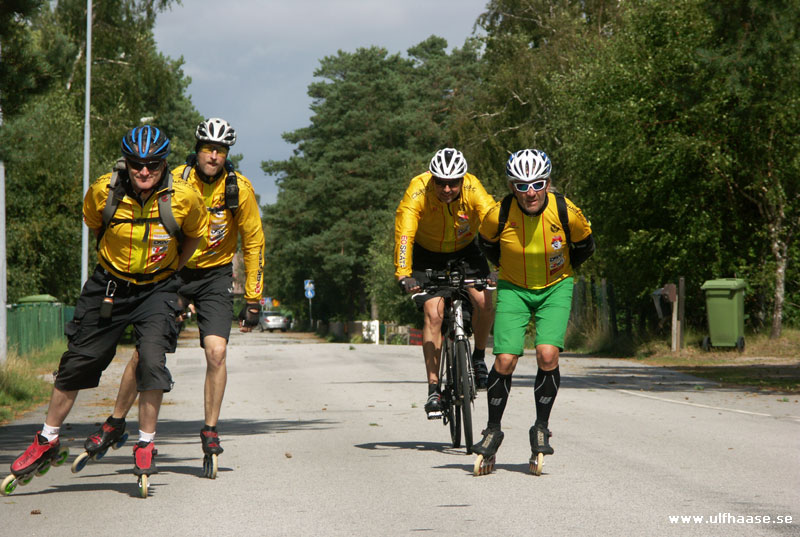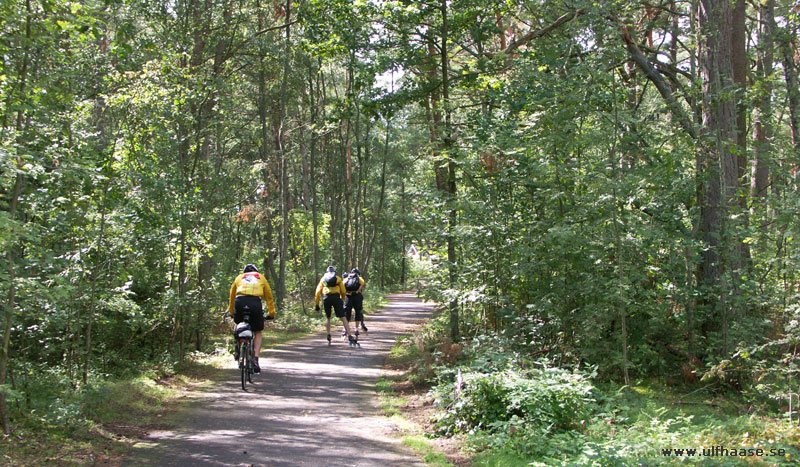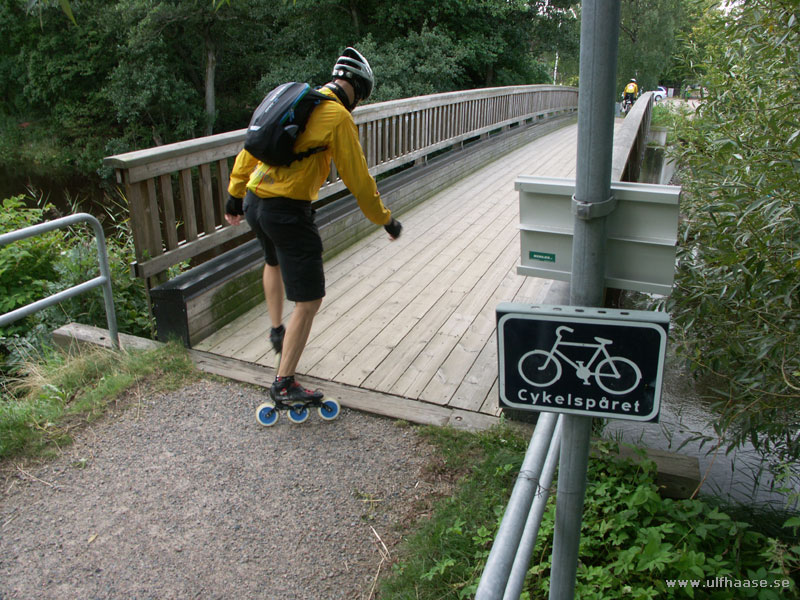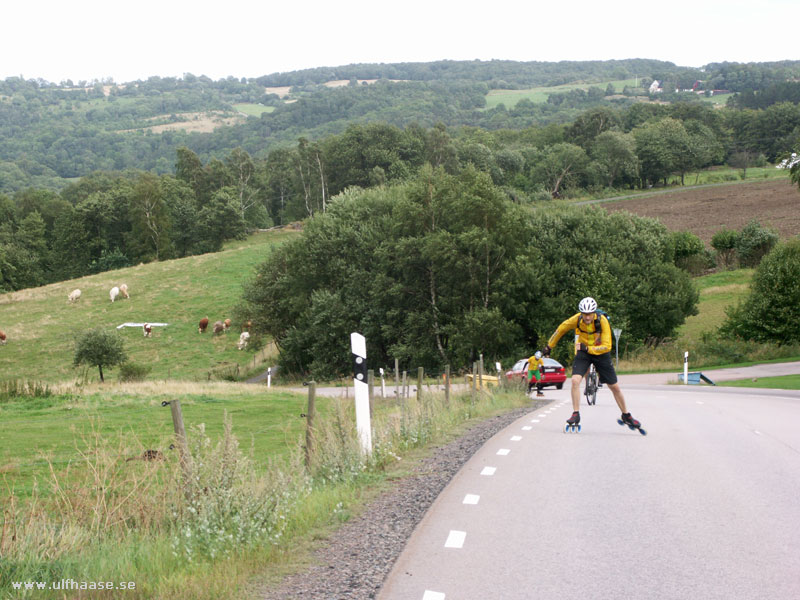 We had quite strong head wind all day and that made it extra painful to skate over Hallandsåsen. (We started on
sea level.)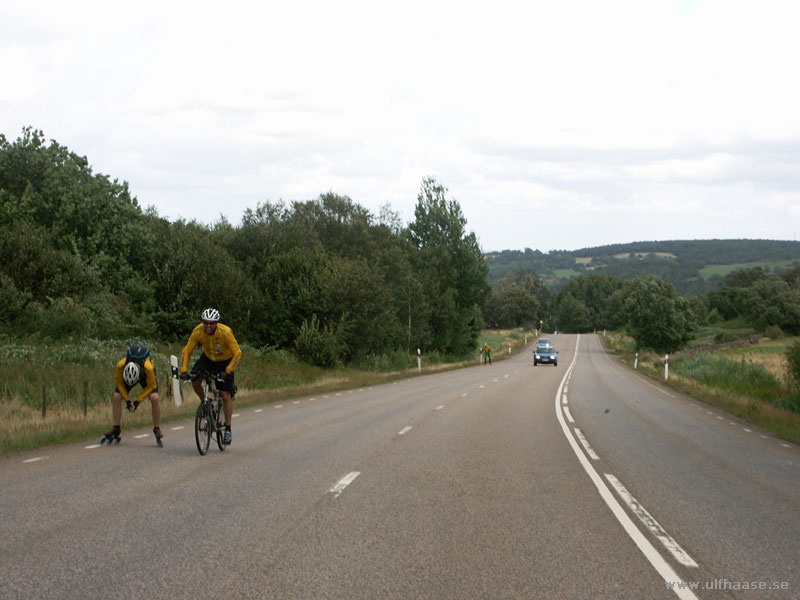 Skating over Hallandsåsen in strong head wind. You have never seen Micha like this before.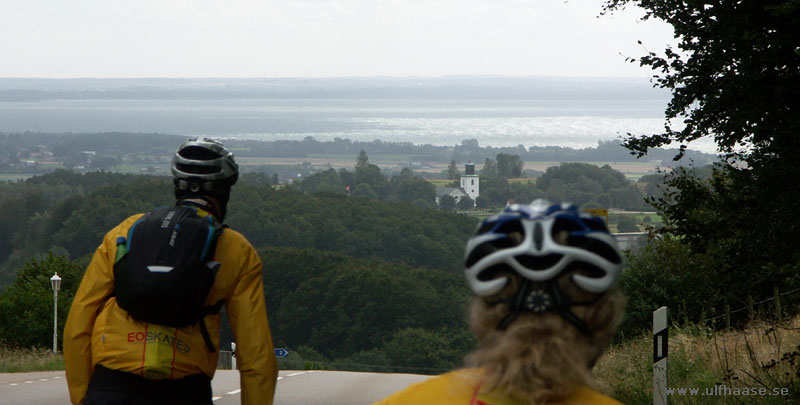 As we reached the top of Hallandsåsen this view was the reward.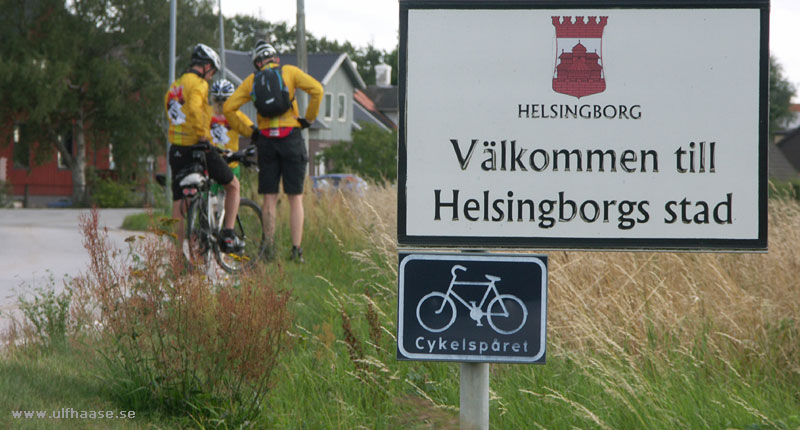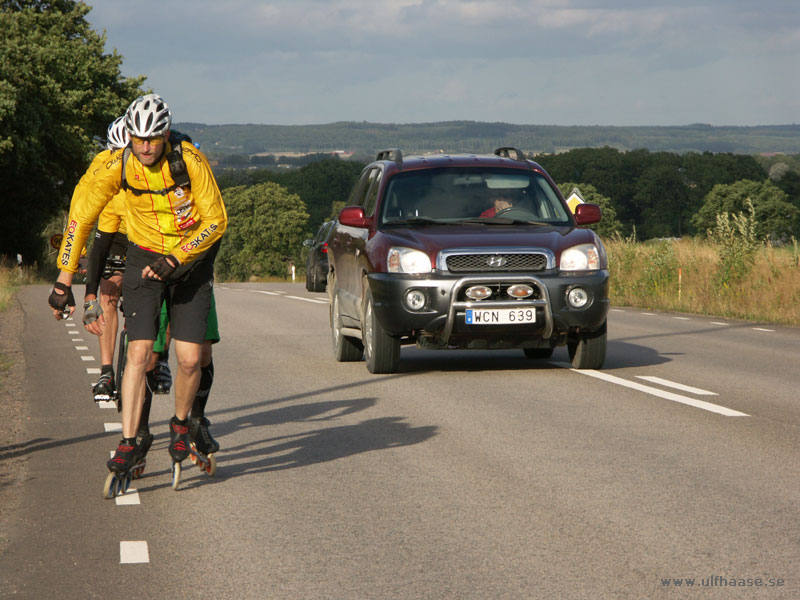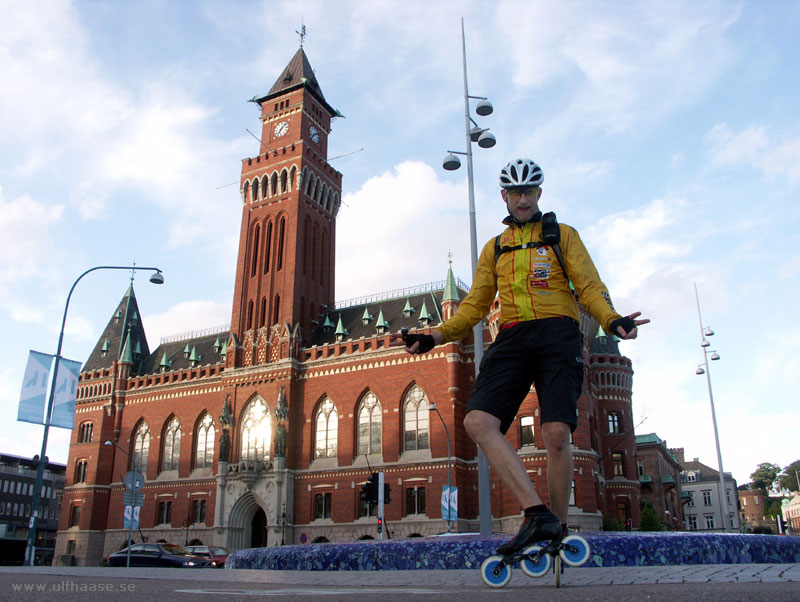 Arrival in Helsingborg.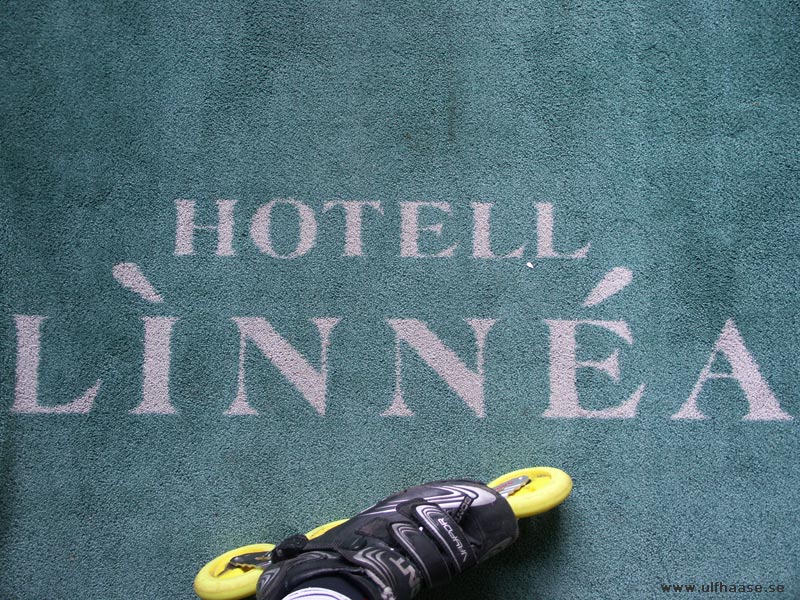 >
The hotel in Helsingborg.
Next page: Day 3