Ultra Skate Challenge 2014 + RoS + EO Race Day 7 24 August
Berkenbrück - Kolzenburg (Flaeming skate) 142 km

Map used by courtesy of Michael Seitz.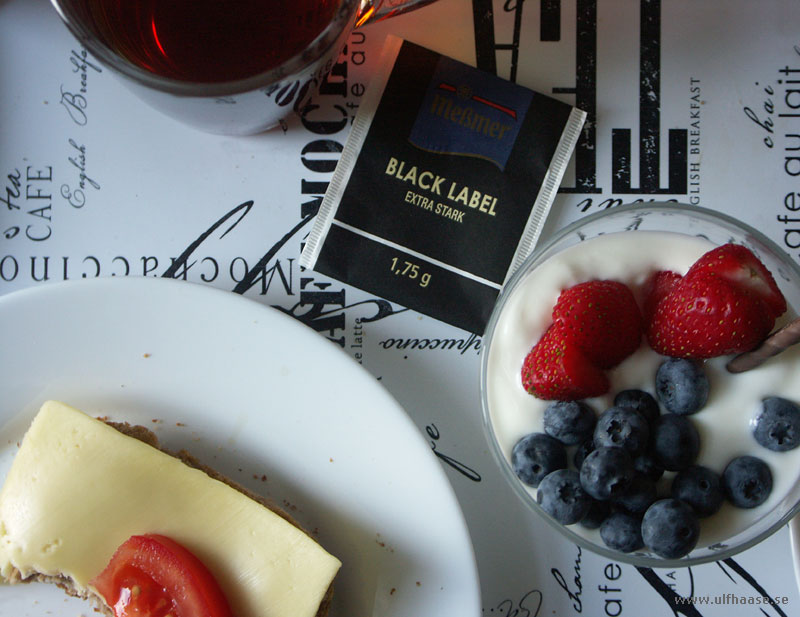 A very nice breakfast.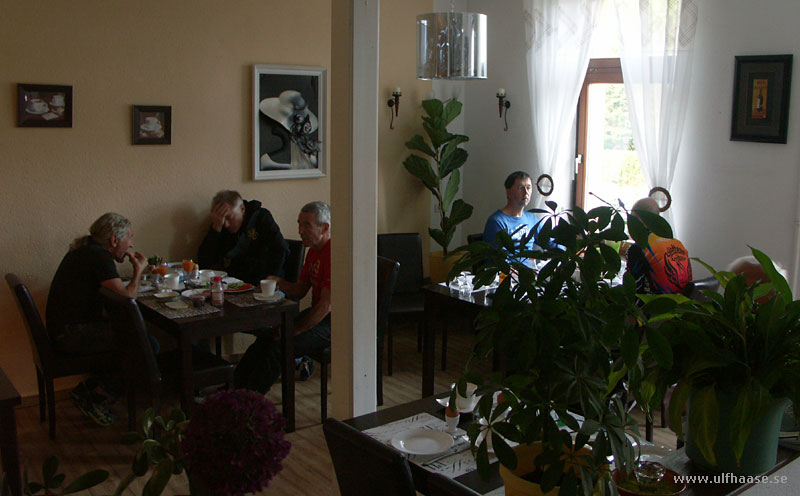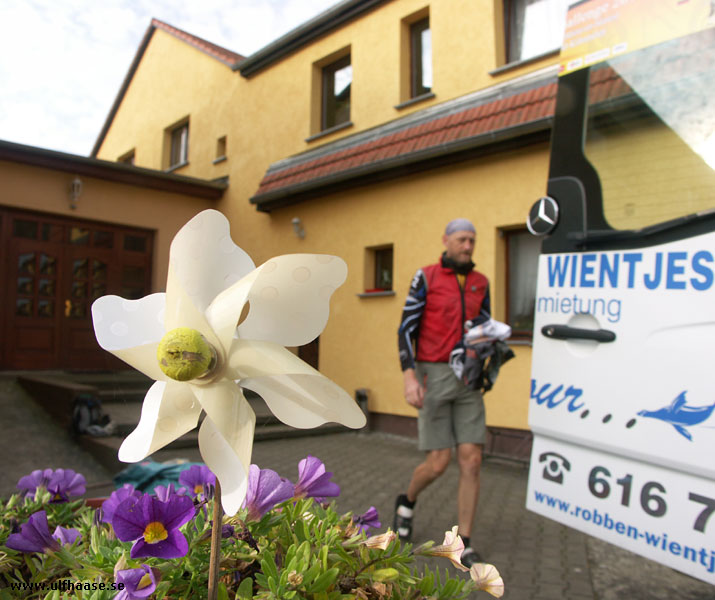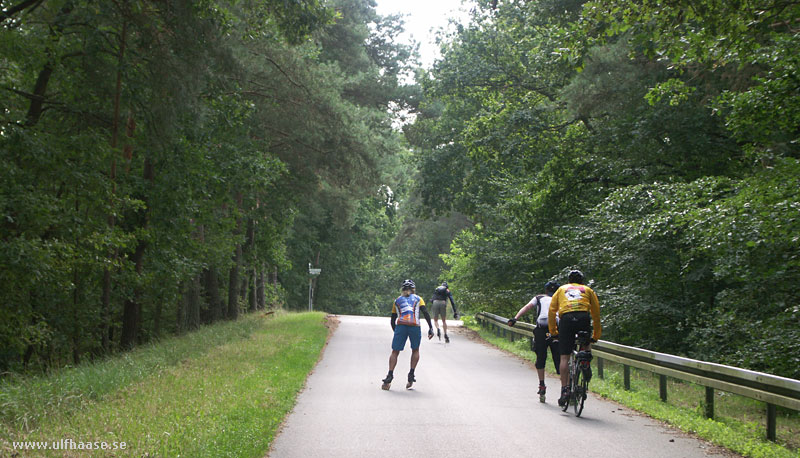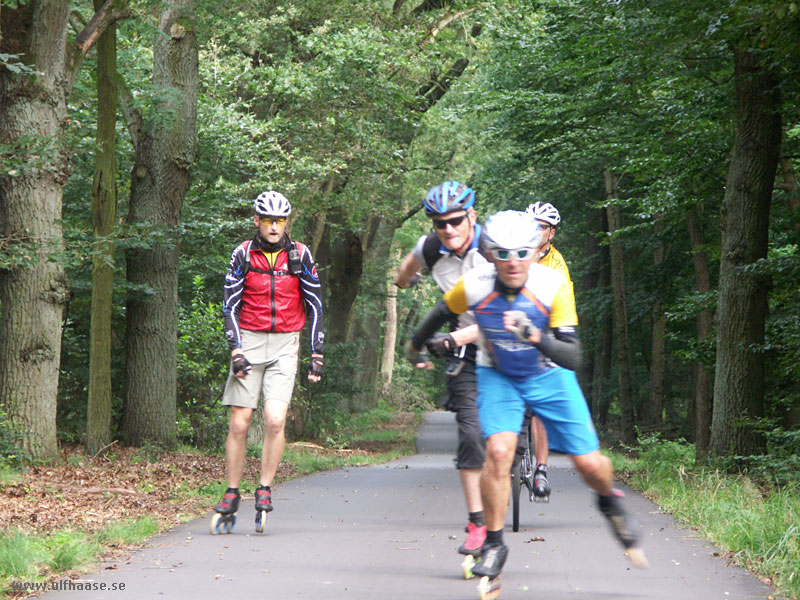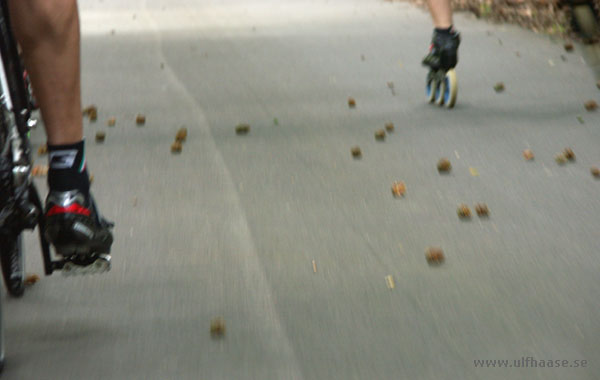 Danger for skaters!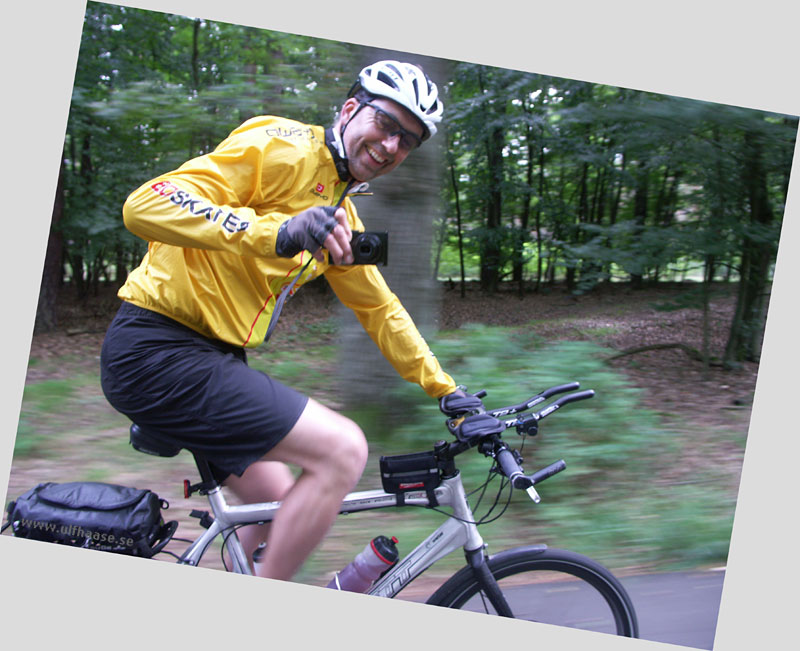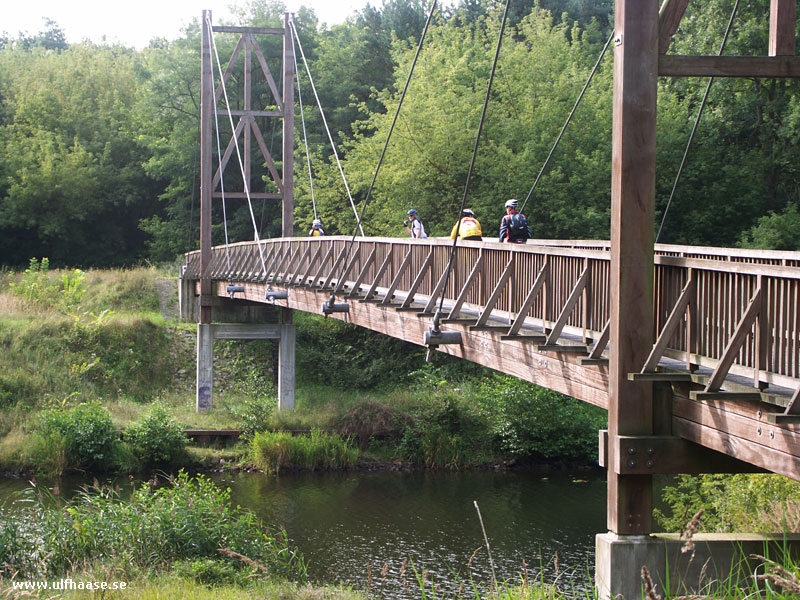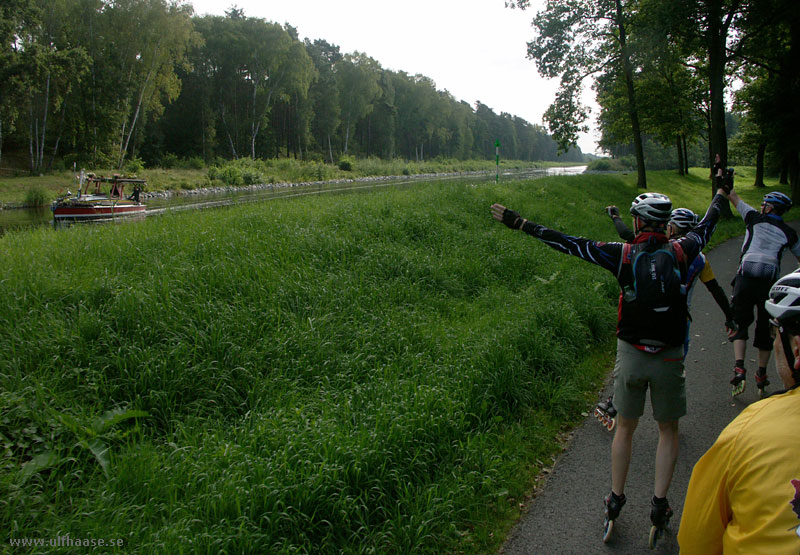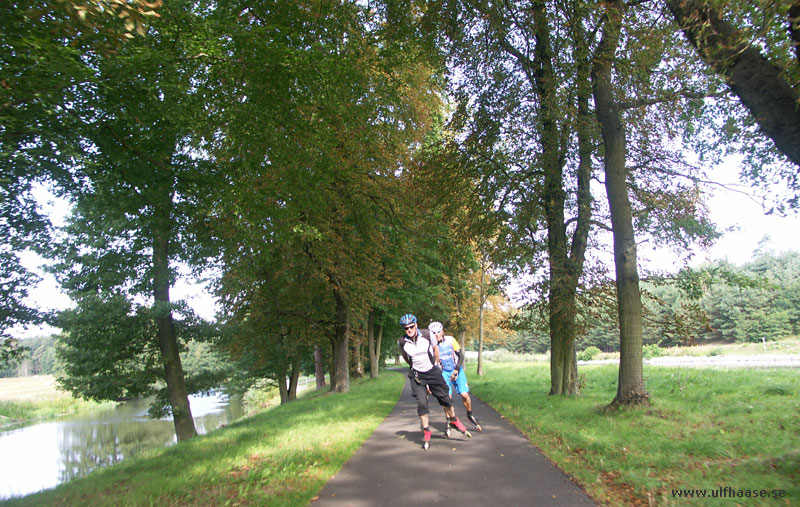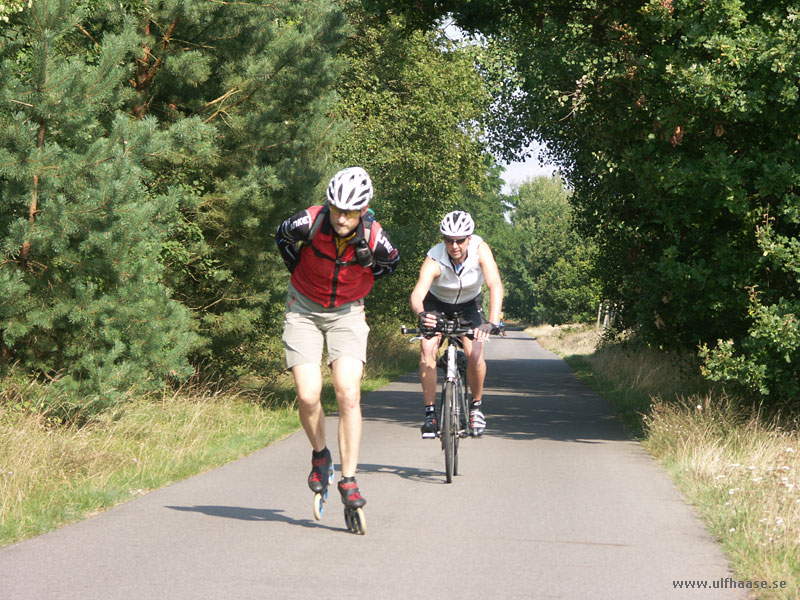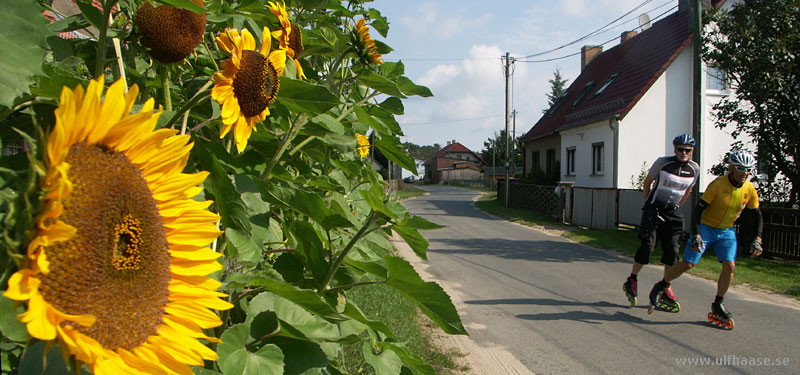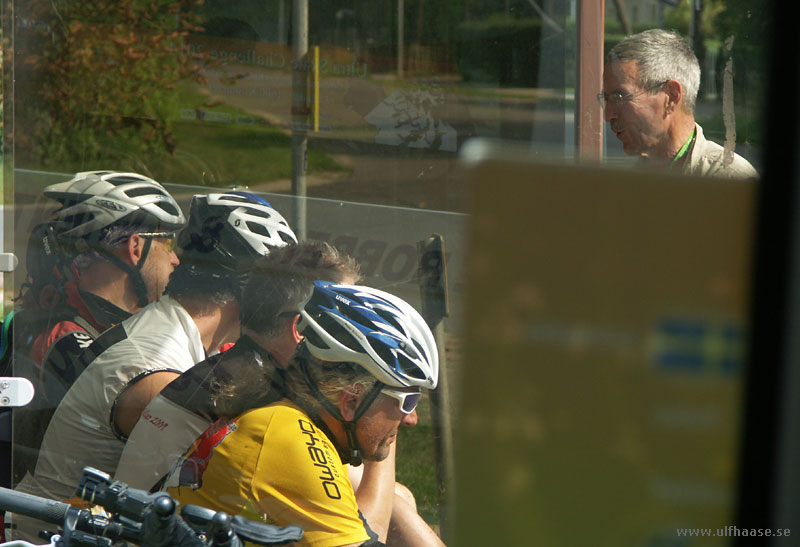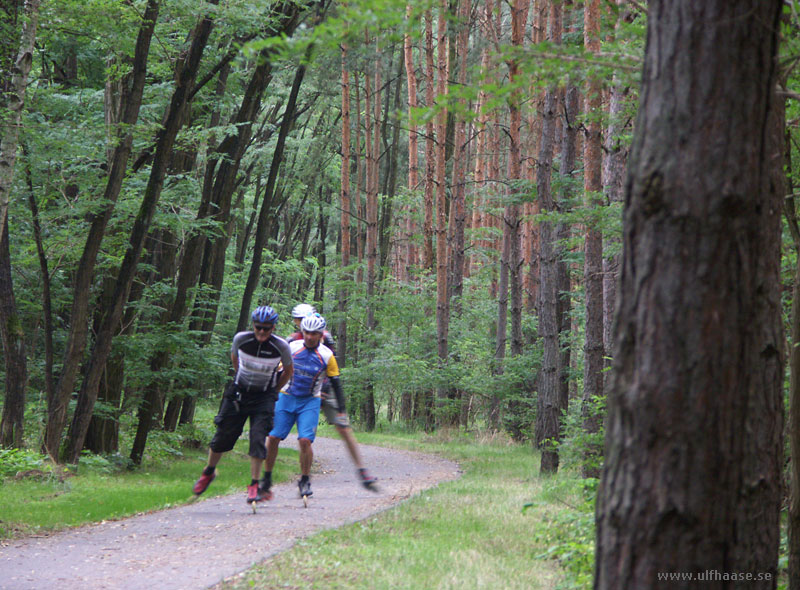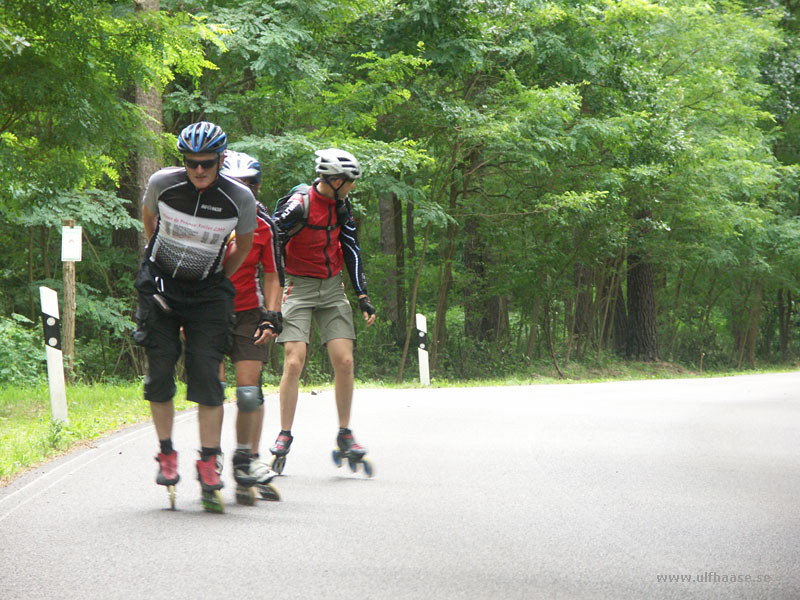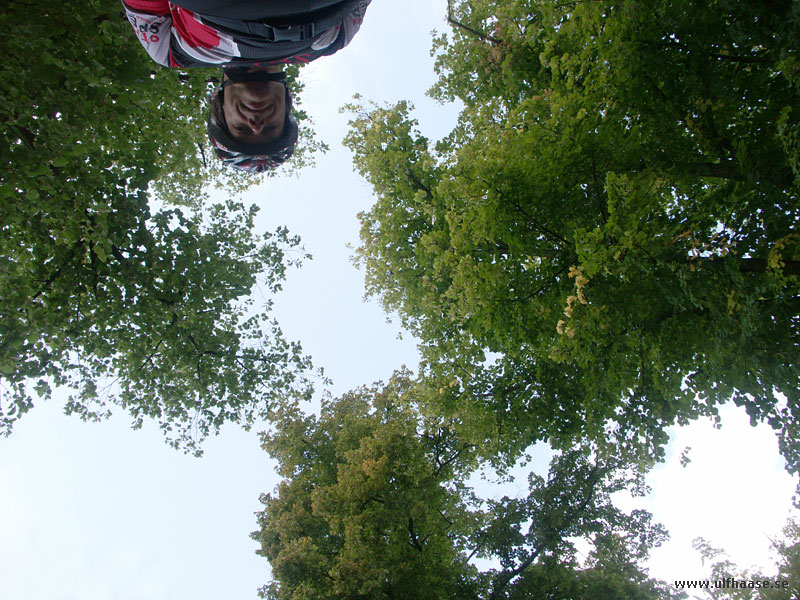 Self portrait.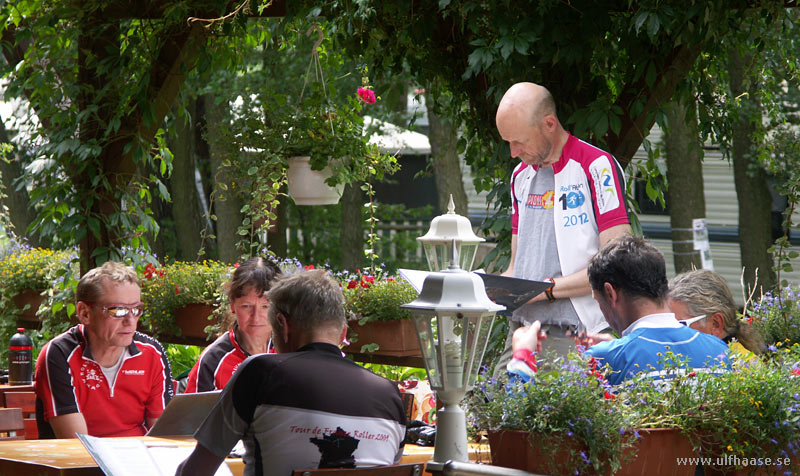 Lunch.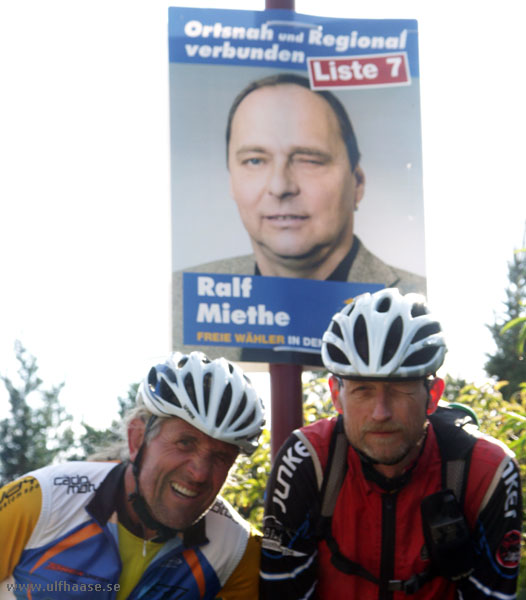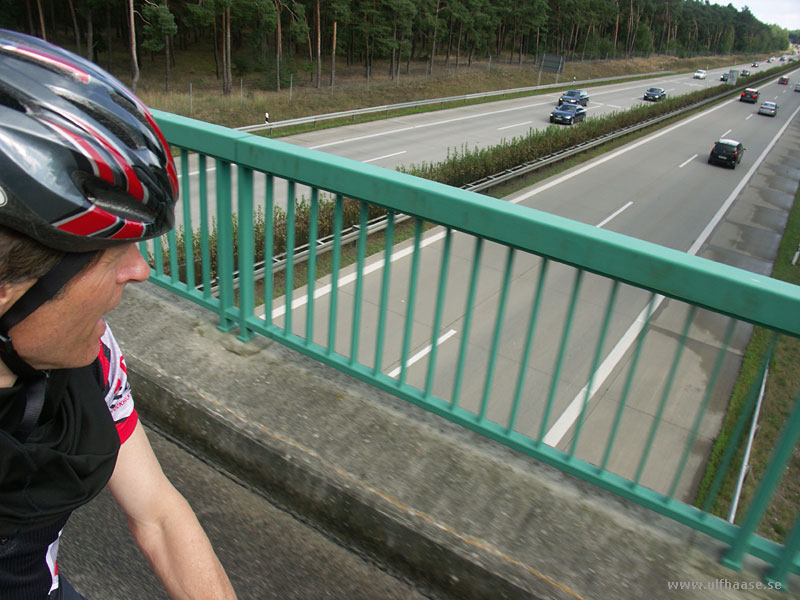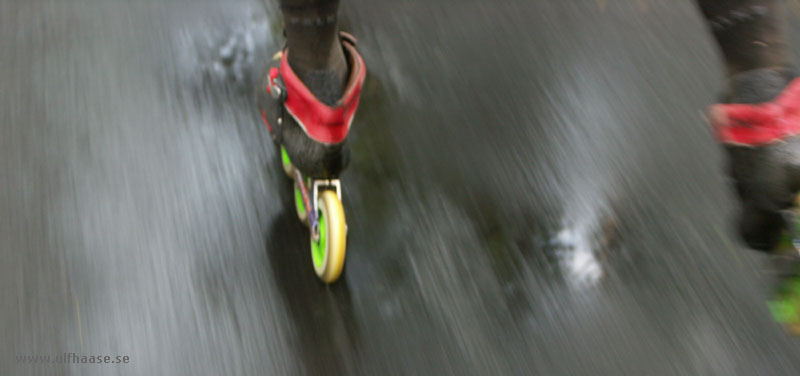 Rain again.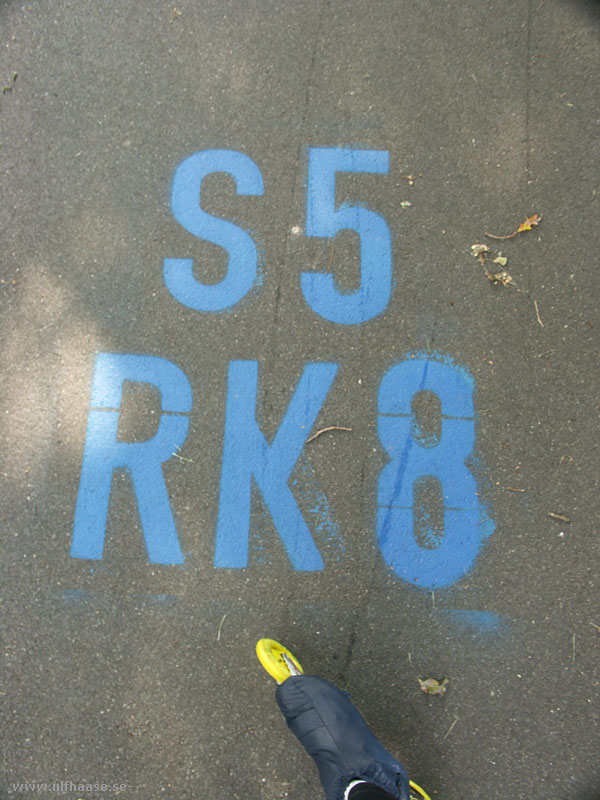 Entering the Flaeming skate area at Friedrichshof.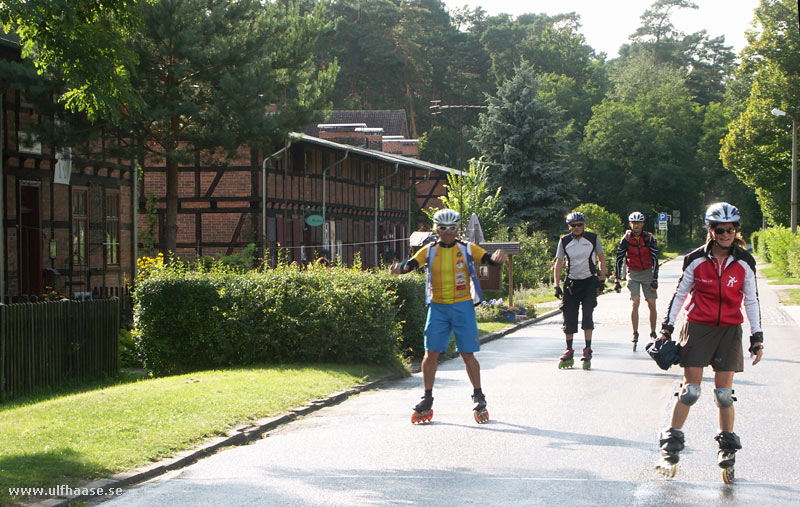 Arriving in Glashütte.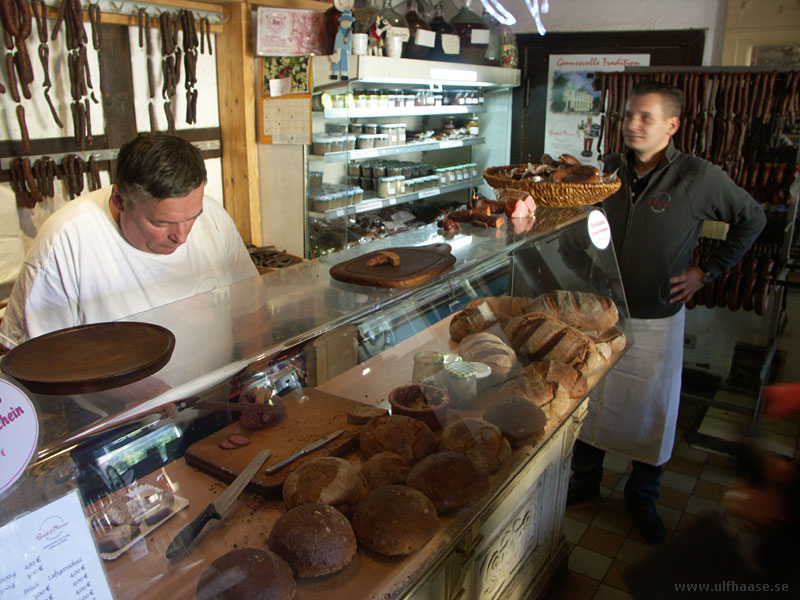 Glashütte. I'm fond of "wurst" so in "Alter Konsum" I asked them to make me a nice sandwich.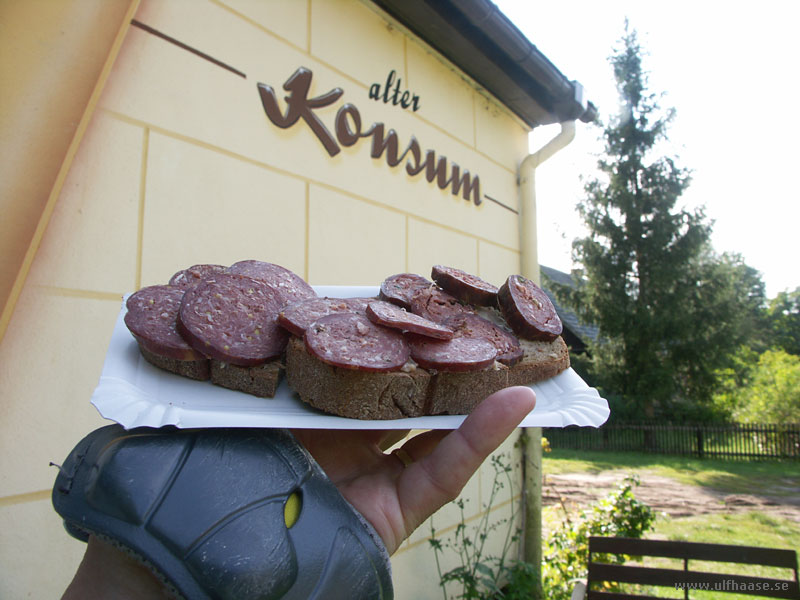 The next time I go Flaeming Skate area I will definently go back here.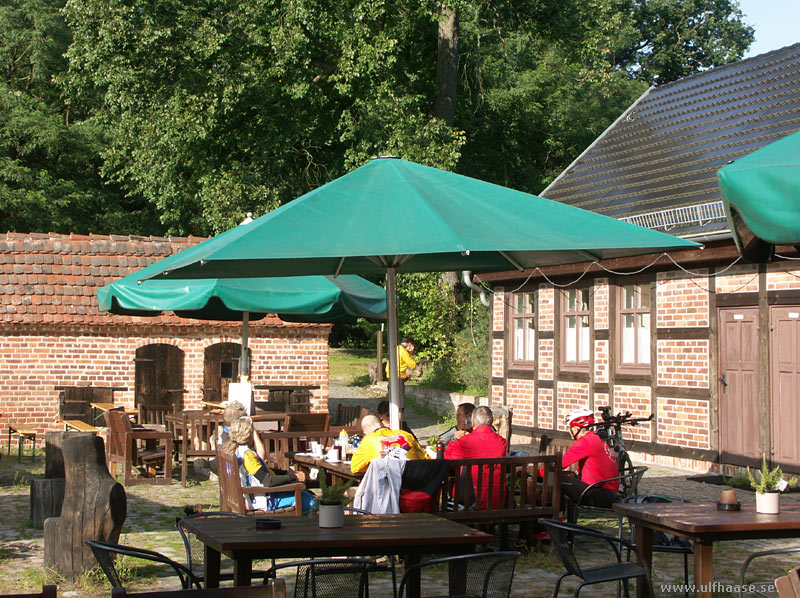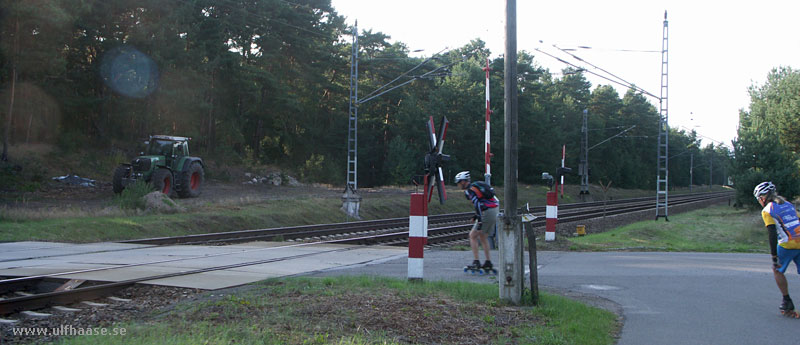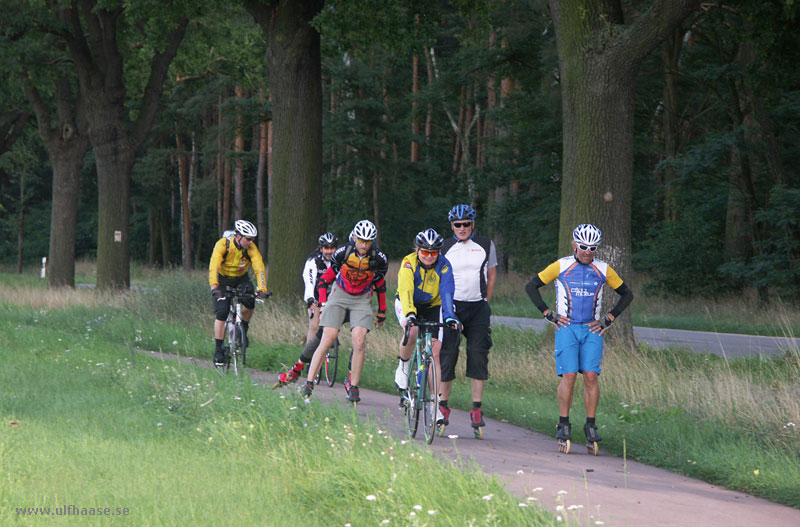 Uwe at Hotel Zum Eichencranz had arranged a bicycle escort for us for the last 10(?) km.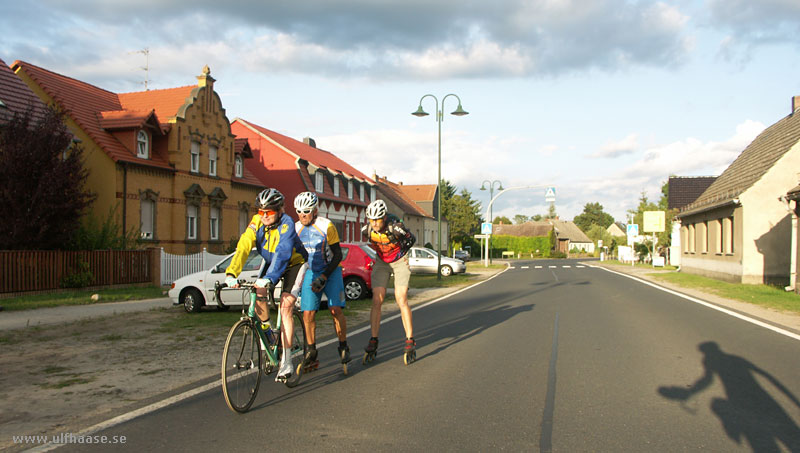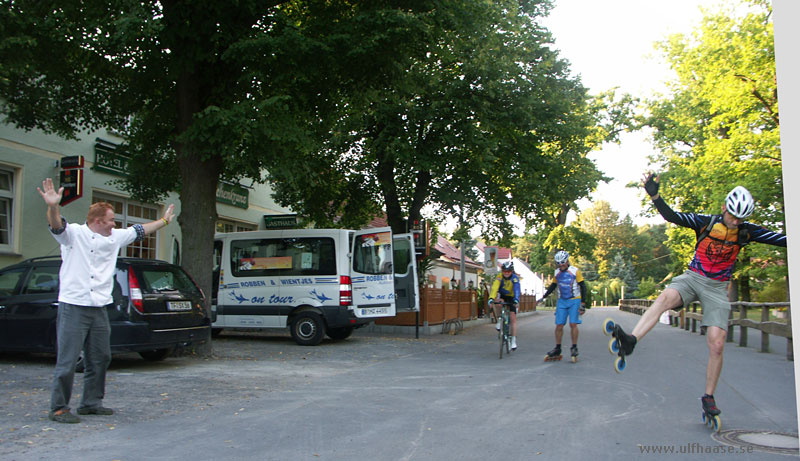 Uwe waiting for us as we arrived in Kolzenburg.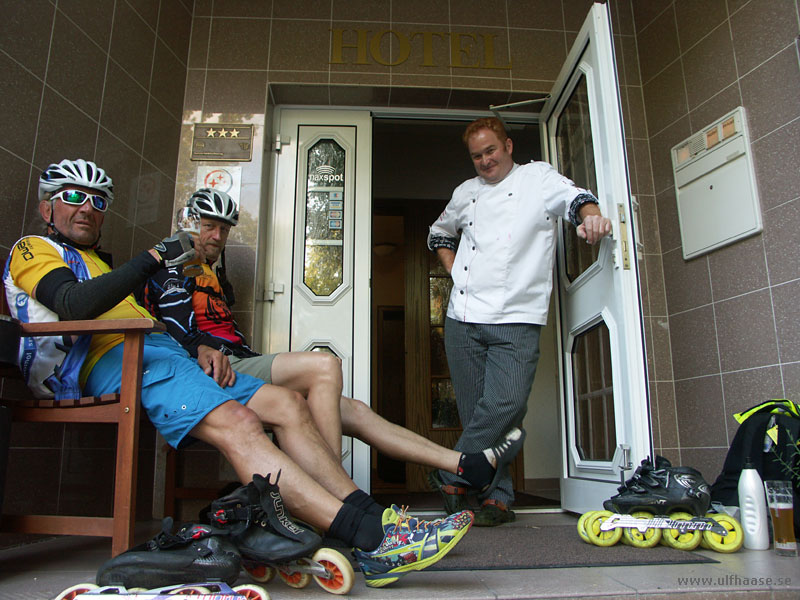 This was the 6th time I stayed at Zum Eichencranz. Here are two old photos: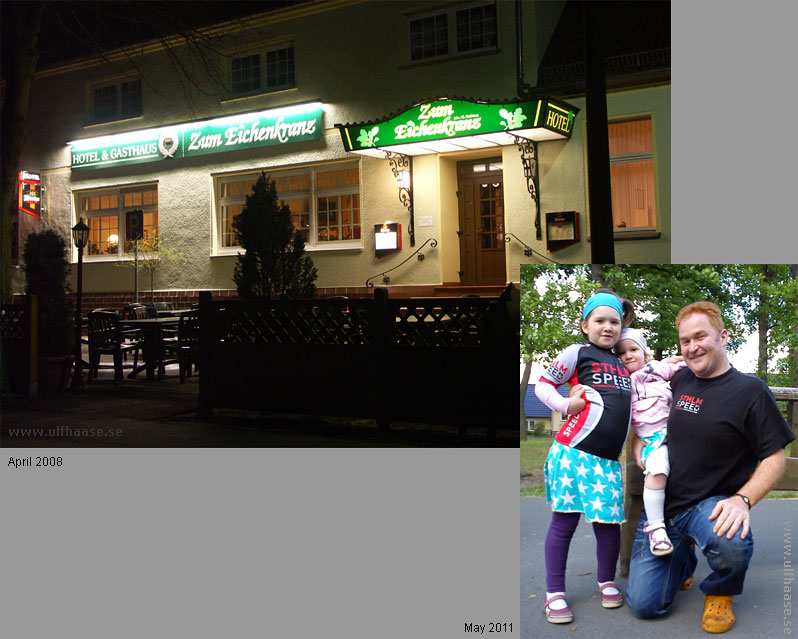 Next page: Day 8