Ultra Skate Challenge 2014 + RoS + EO Race Day 12 29 August
Fulda - Altenstadt (in Hessen) 120 km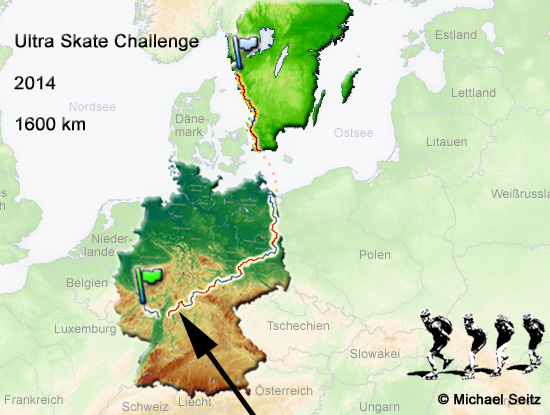 Map used by courtesy of Michael Seitz.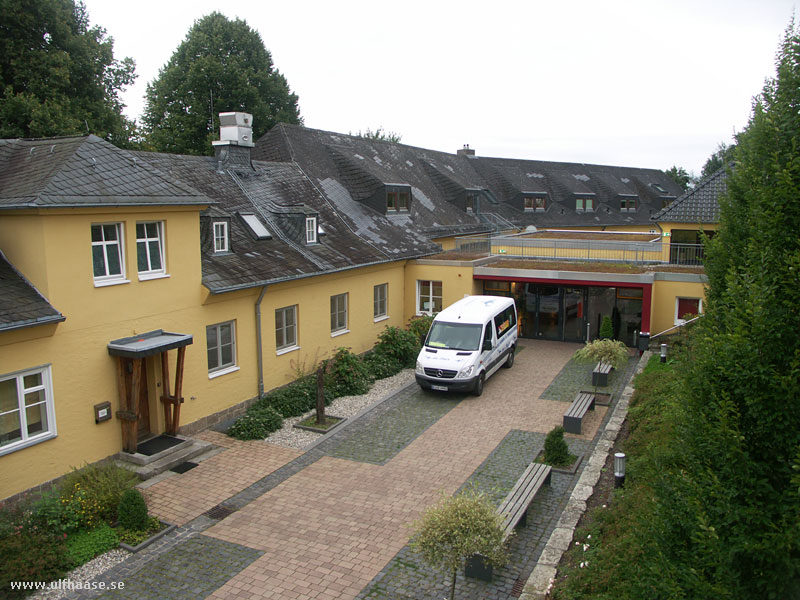 The youth hostel in Fulda.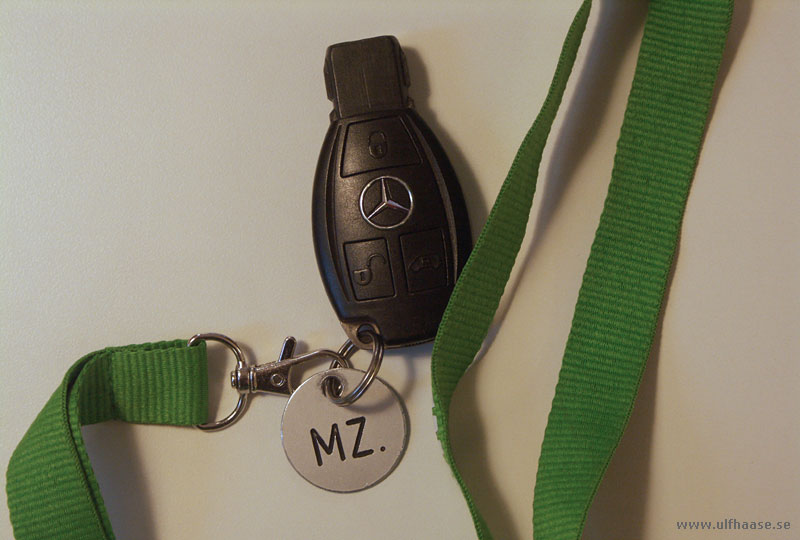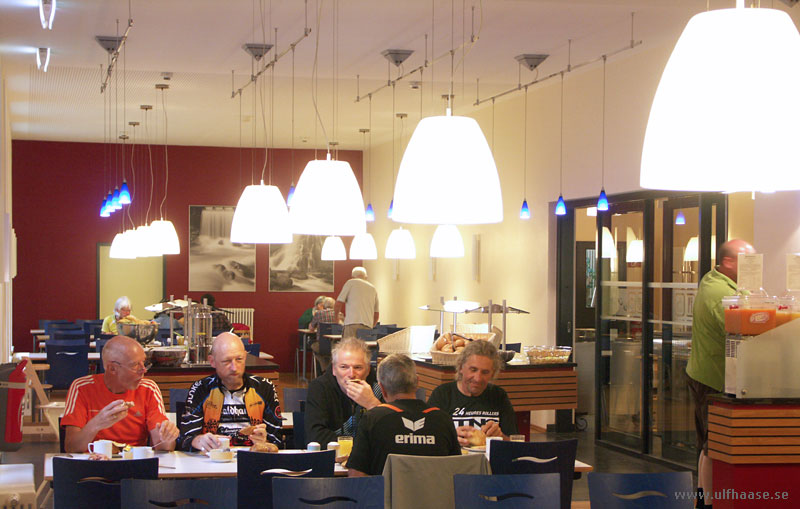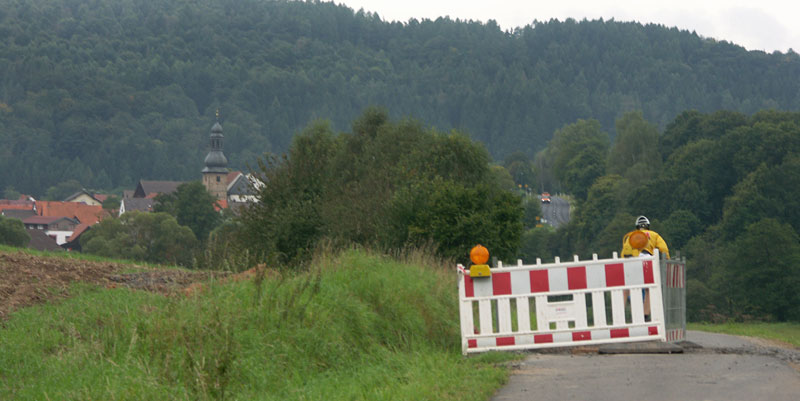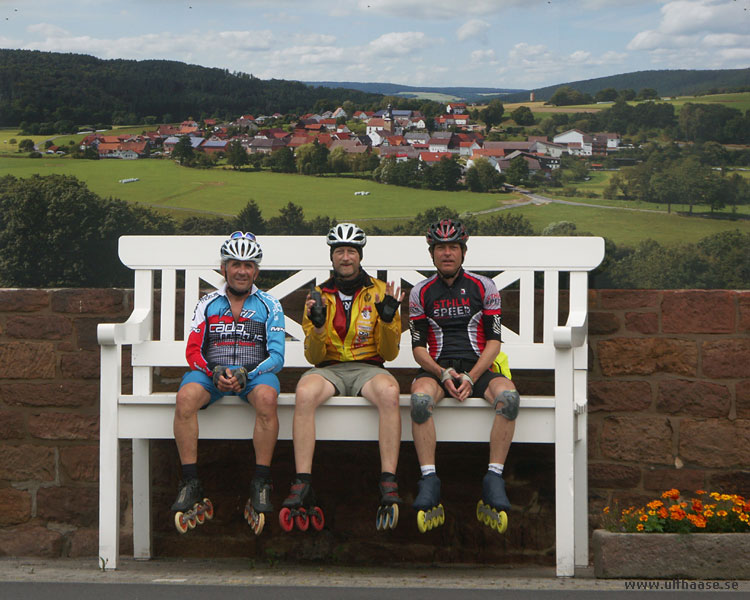 (Photo taken with self timer.)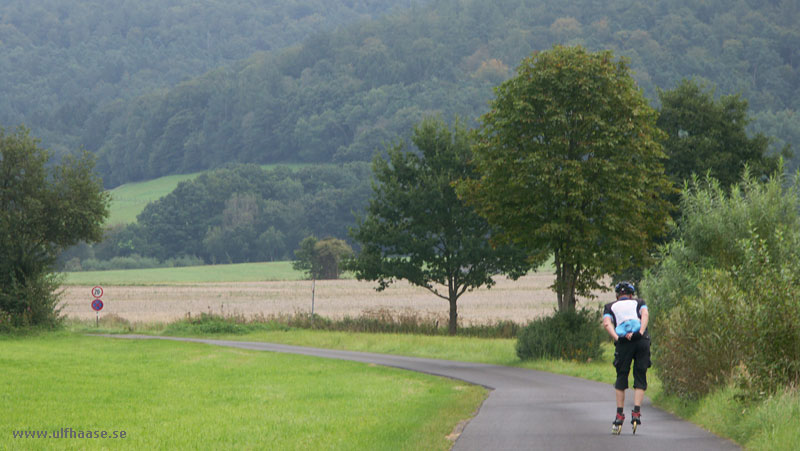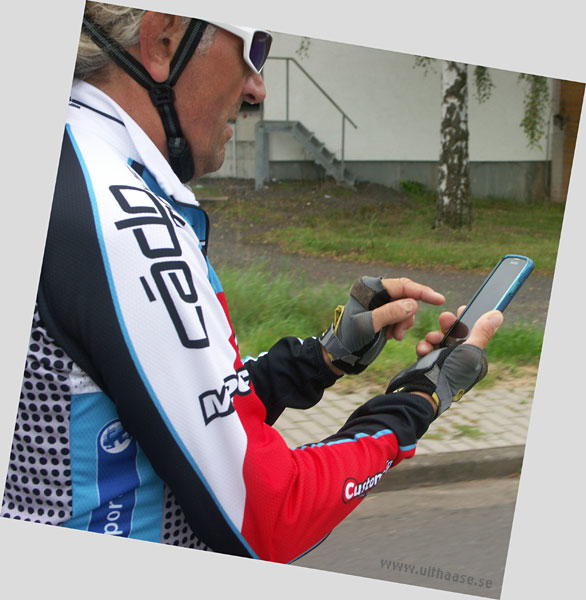 Updating Facebook.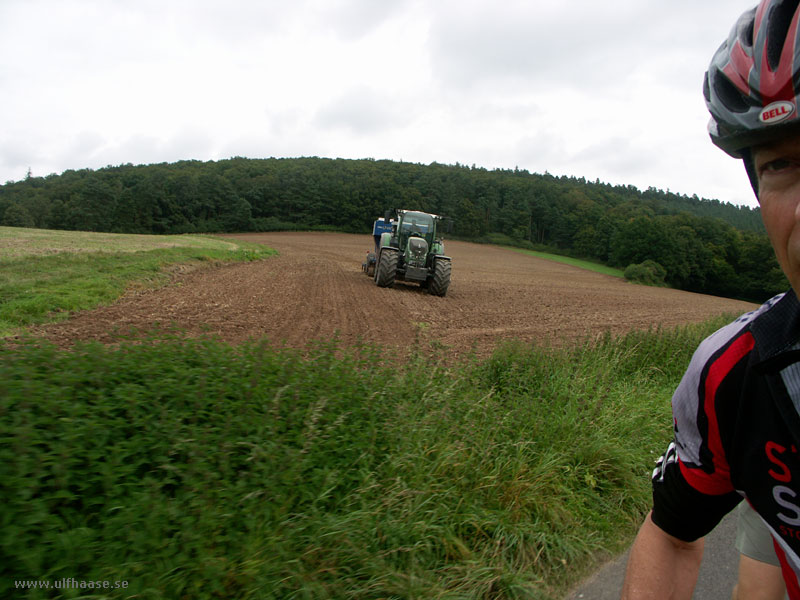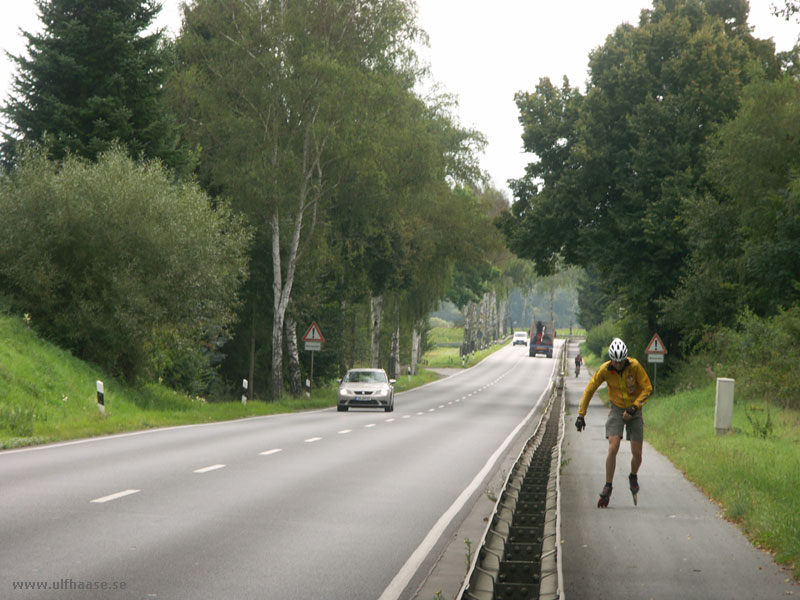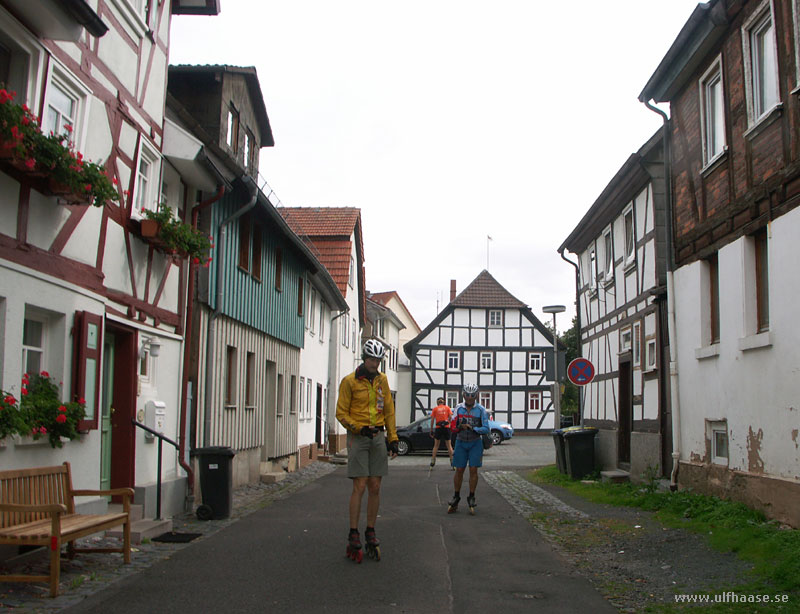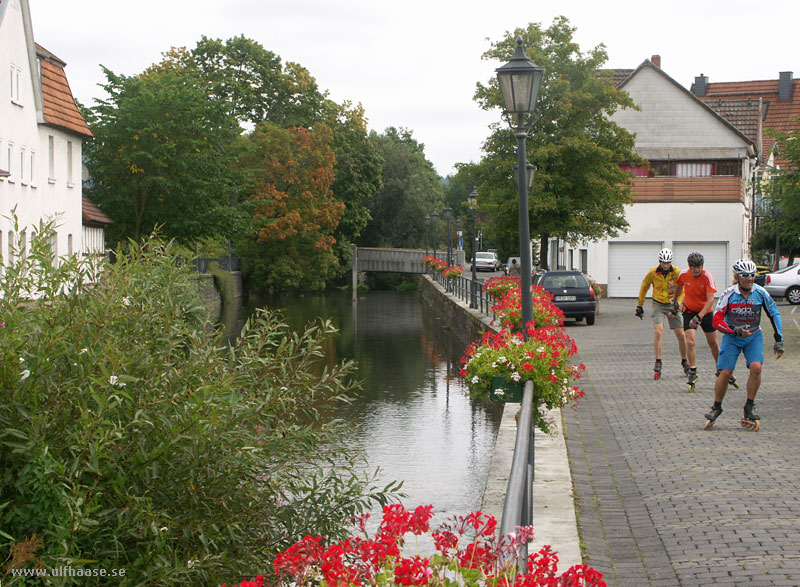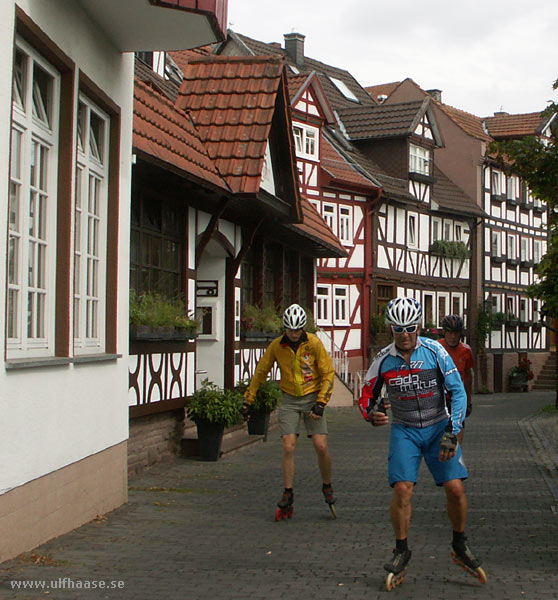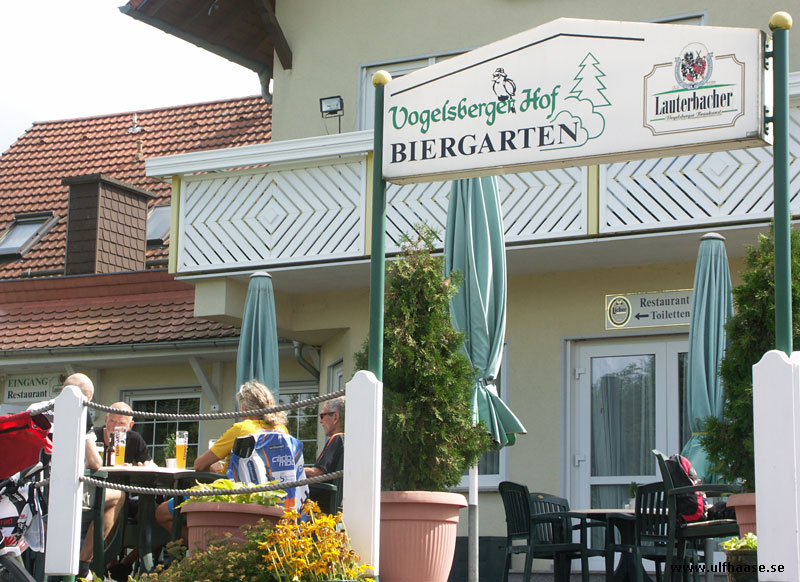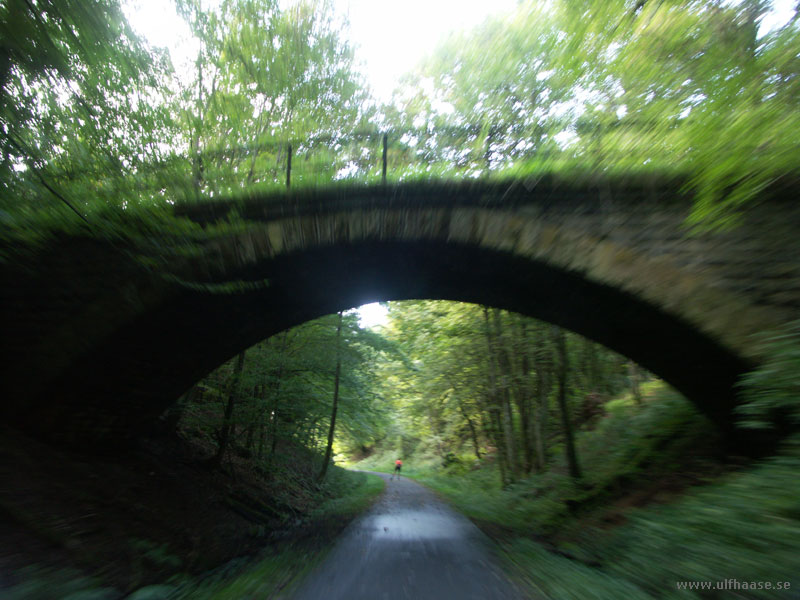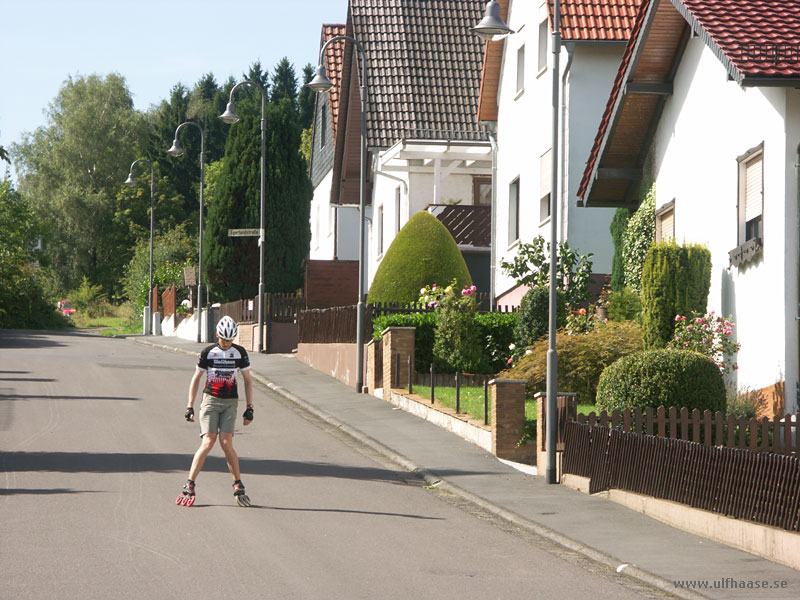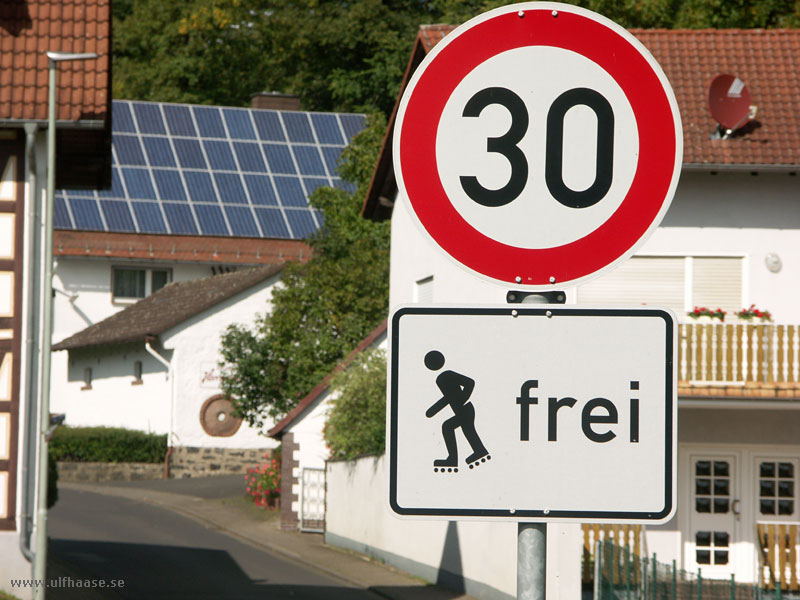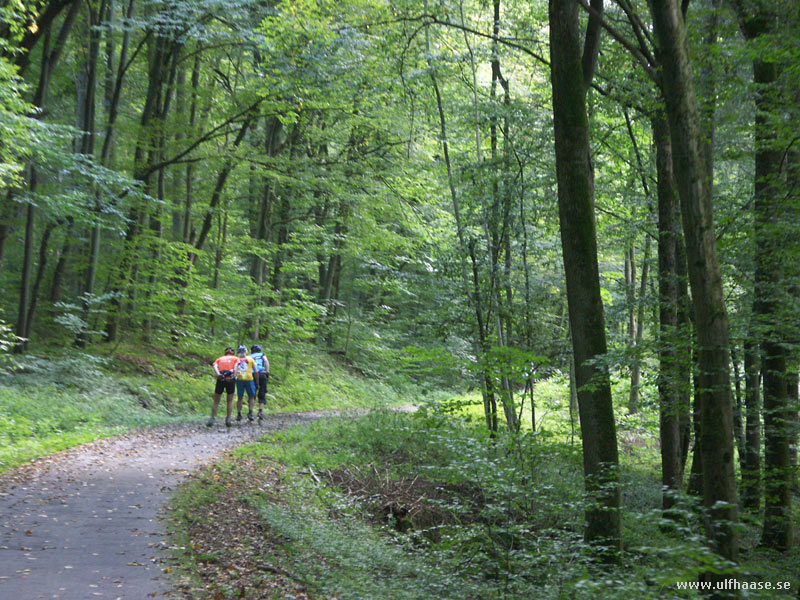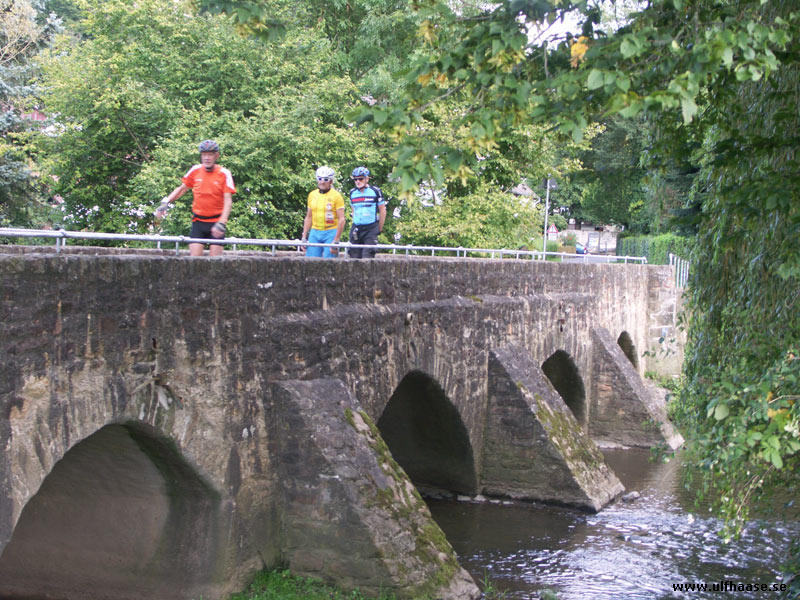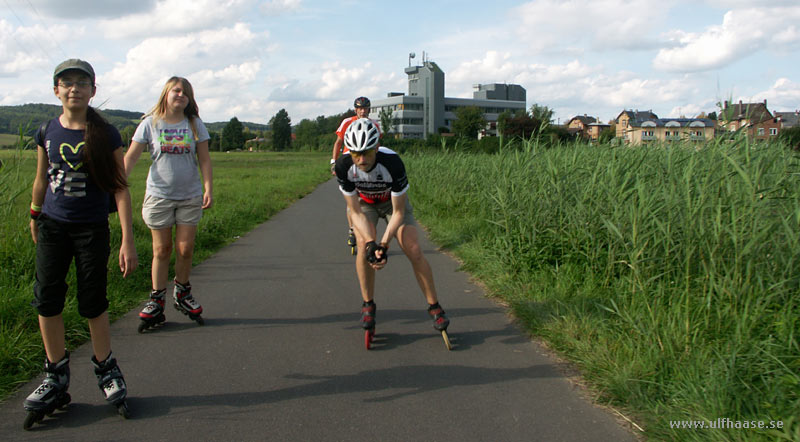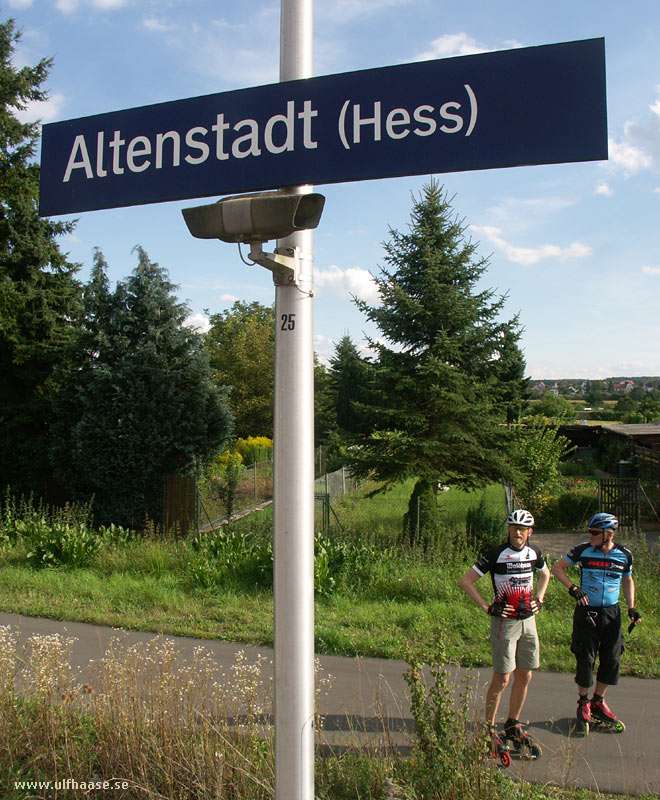 And that was it!
Our tour on our own ended here, 25-30 km before the planned end in Hanau since we were short
of time and had to start the transfer to Rüdesheim.
It felt a bit abrupt; there was no champagne, no welcome committee or welcome orchestra.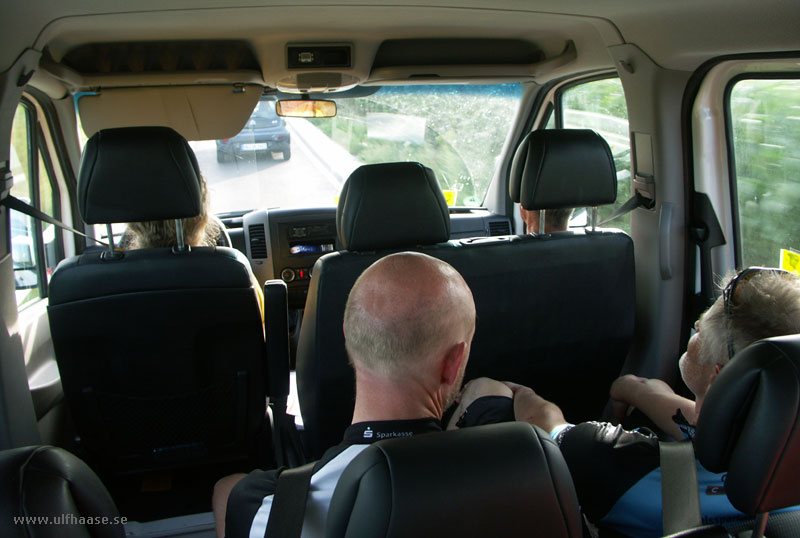 Transfer to Rüdesheim.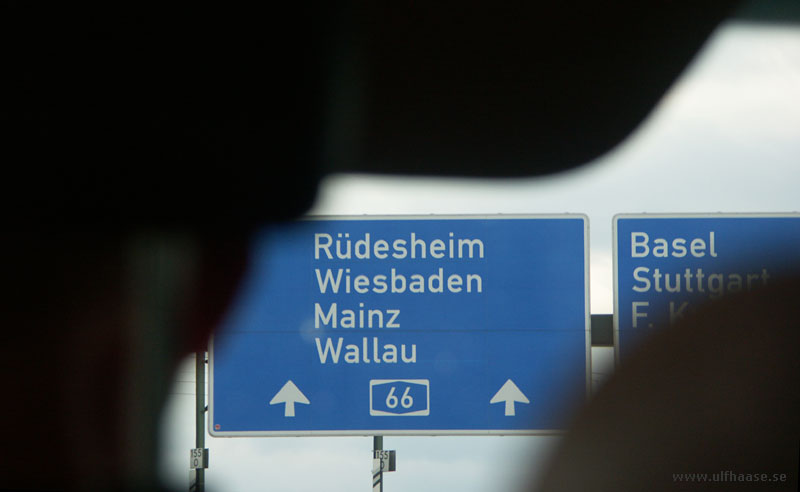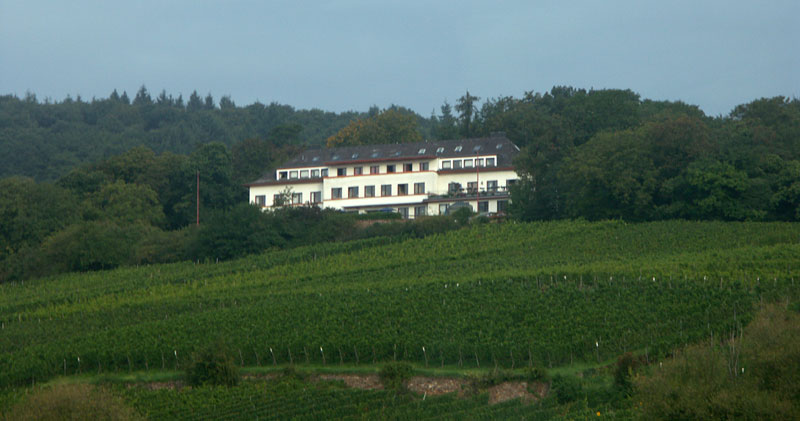 The youth hostel in Rüdesheim.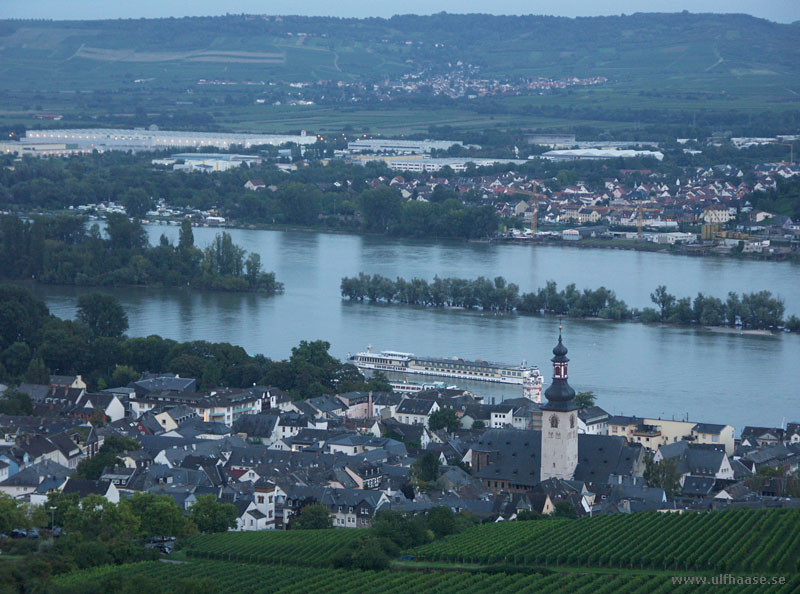 View over Rüdesheim from the youth hostel.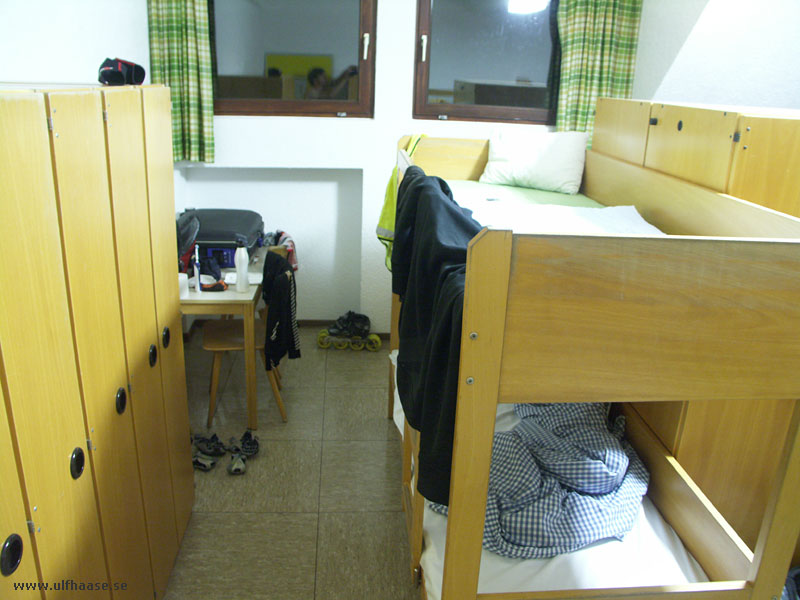 Next page: Day 13, Rhine on Skates