Ultra Skate Challenge 2014 + RoS + EO Race Day 4 21 August
Ueckermünde 5 km (resting day)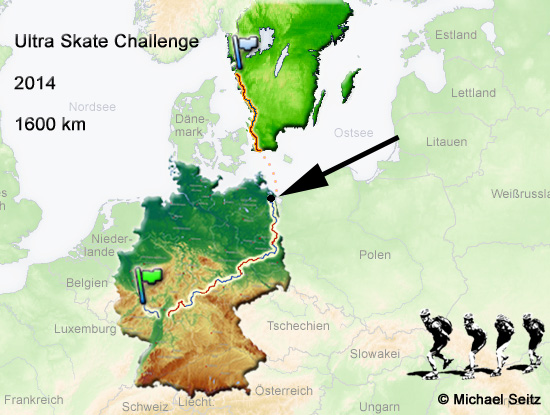 Map used by courtesy of Michael Seitz.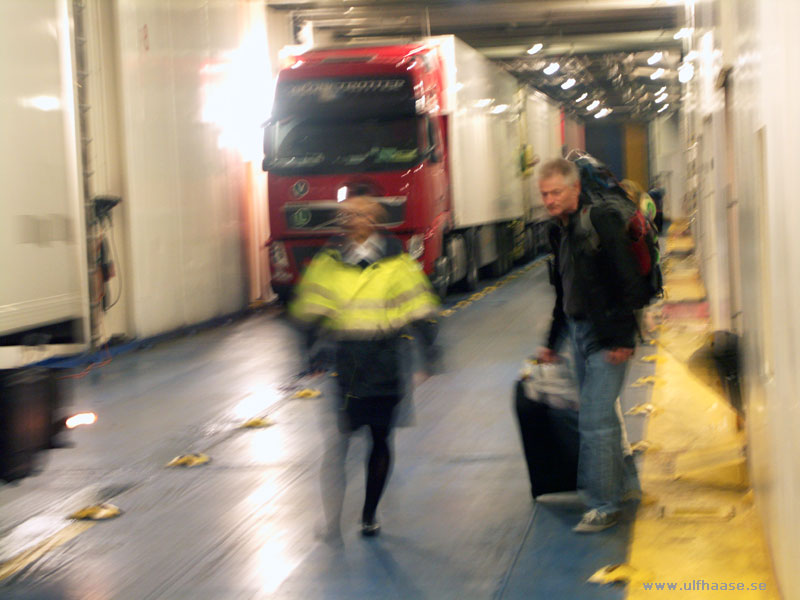 Arrival in Swinoujscie.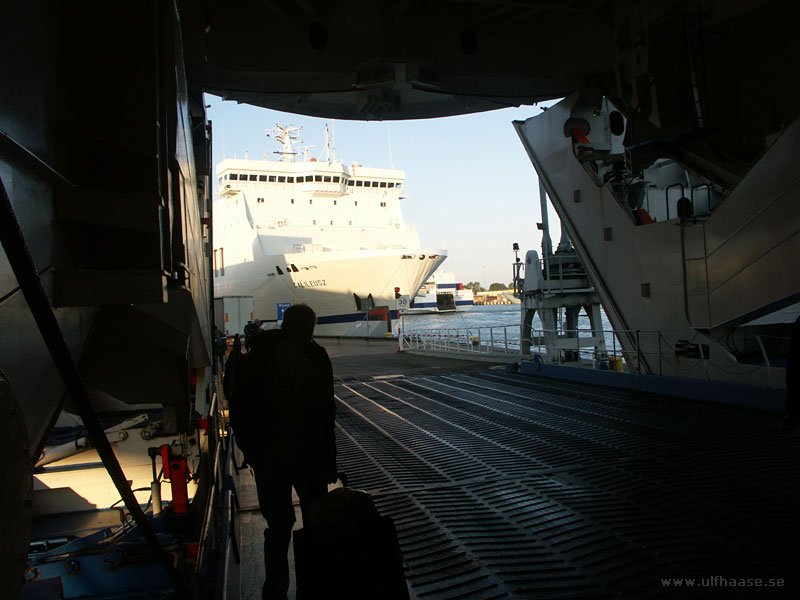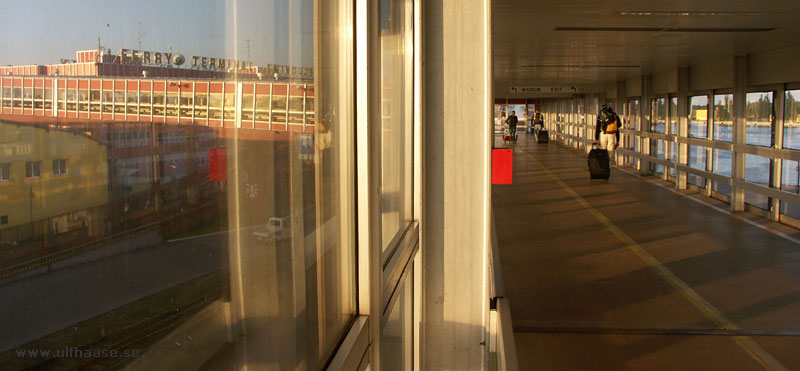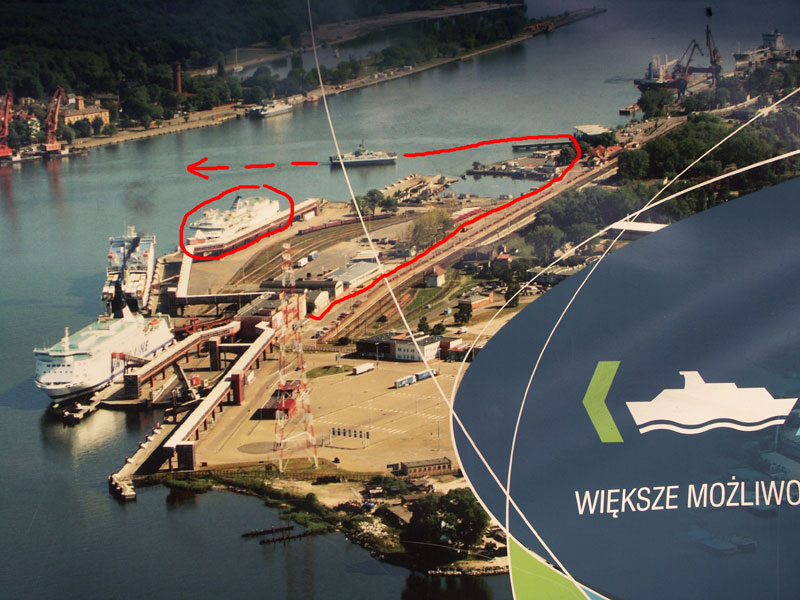 Continuing with shuttle ferry in Swinoujscie. (Original photo on a billboard in the harbour.)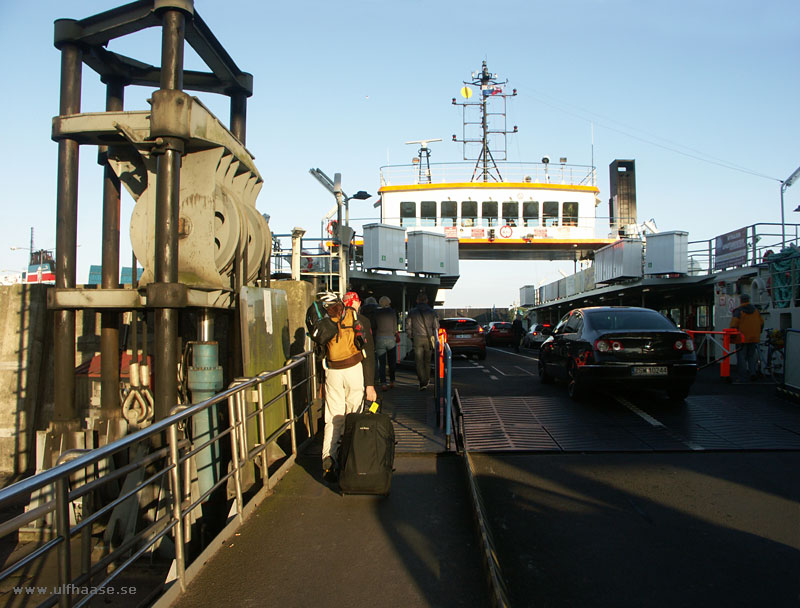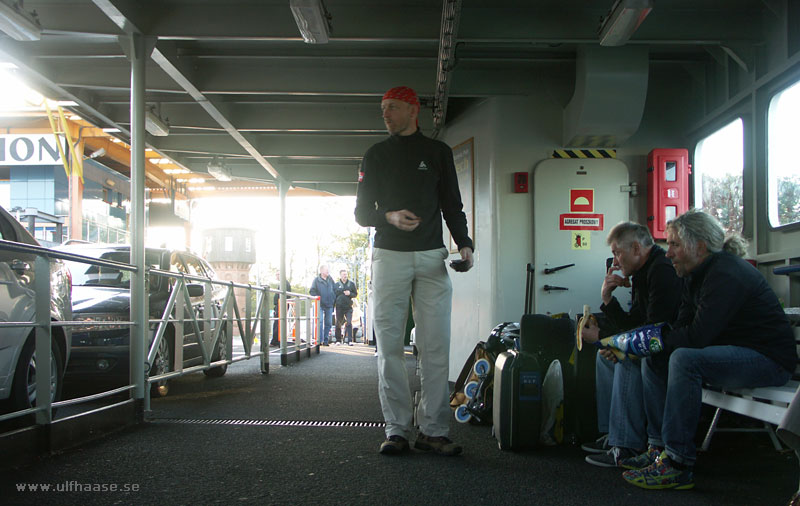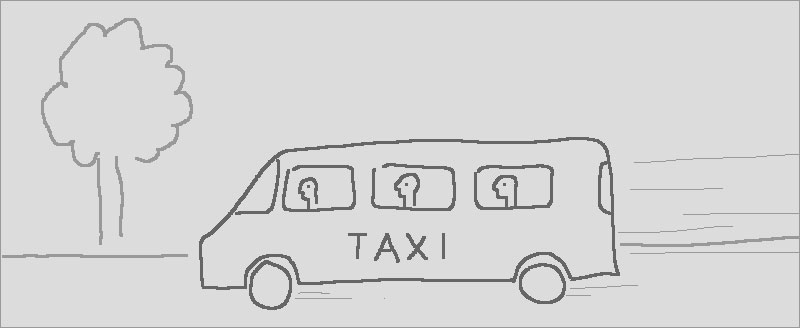 Taxi from Swinoujscie (Poland) to Kamminke (Germany).
We couldn't skate since our escort car for the luggage would arrive first in the evening.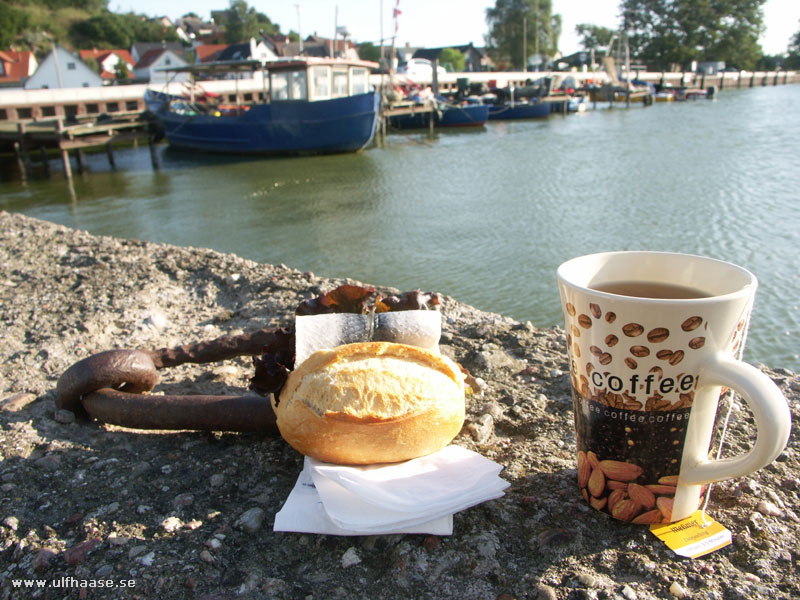 Breakfast in Kamminke: Bread with herring.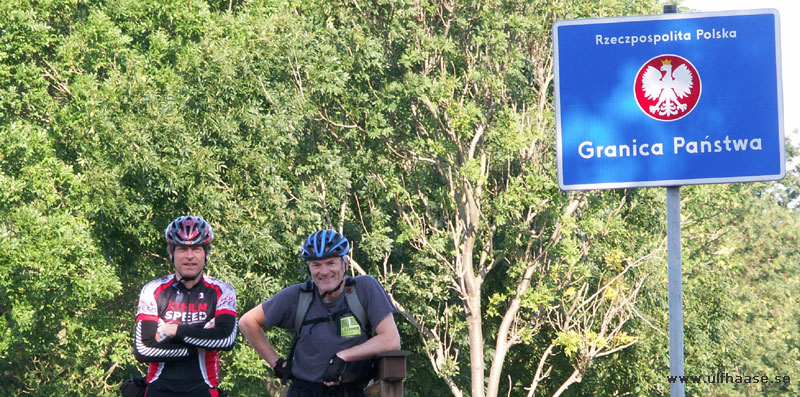 While waiting for the boat that would take us over Stettiner Haff Bernd and I skated a few kilometers across the border
into Poland just for fun. (These kilometers are not added to the total length of the tour.)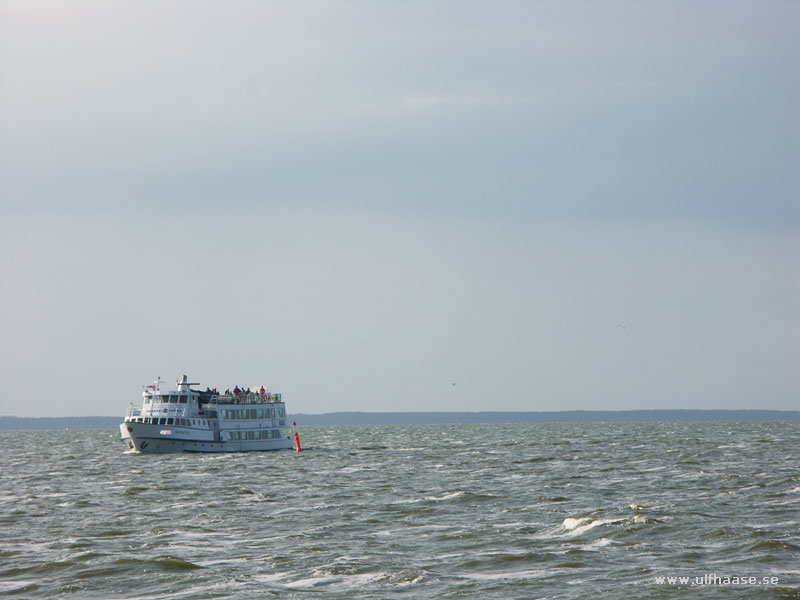 The boat taking us from Kamminke over Stettiner Haff to Ueckermünde.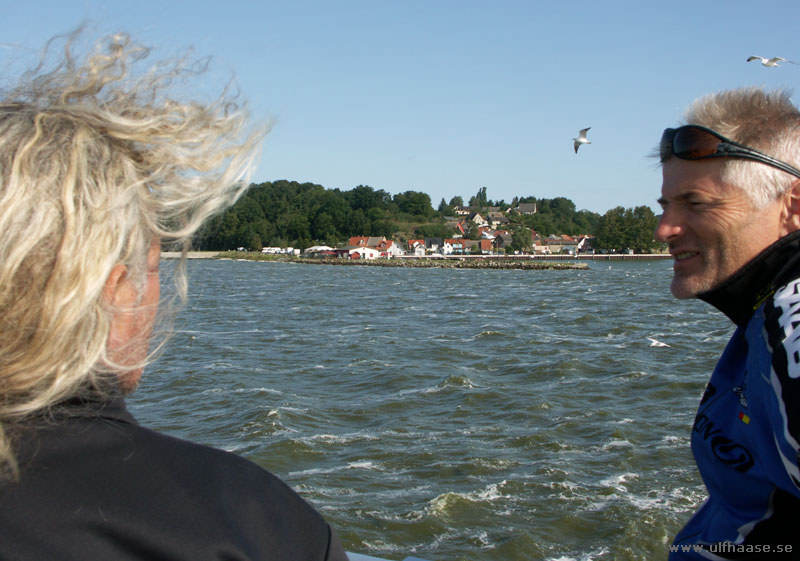 Leaving Kamminke.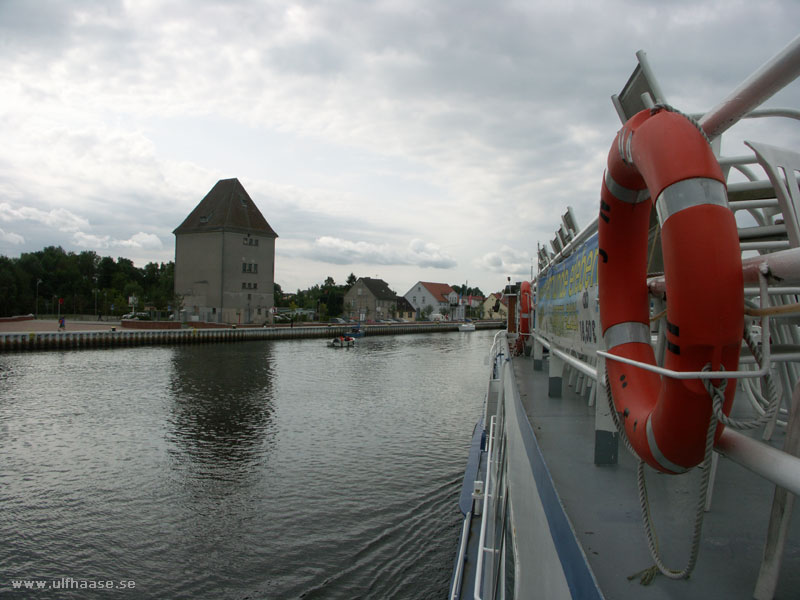 Arrival in Ueckermünde.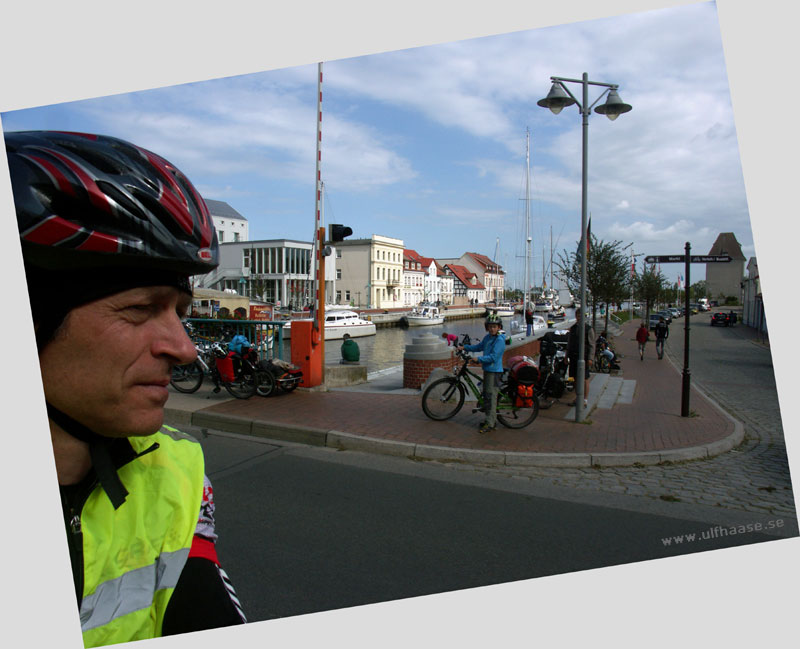 A service car from the hotel picked up our luggage so we could skate from Ueckermünde harbour
to the hotel (5 km).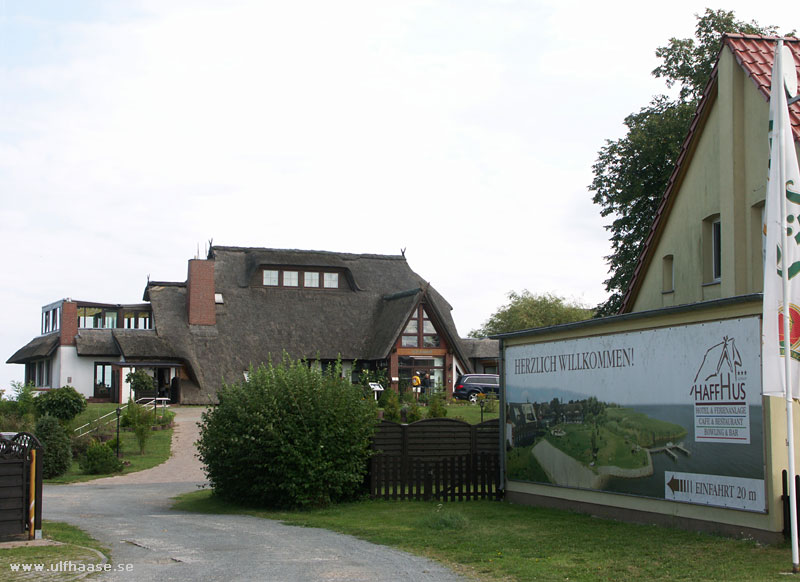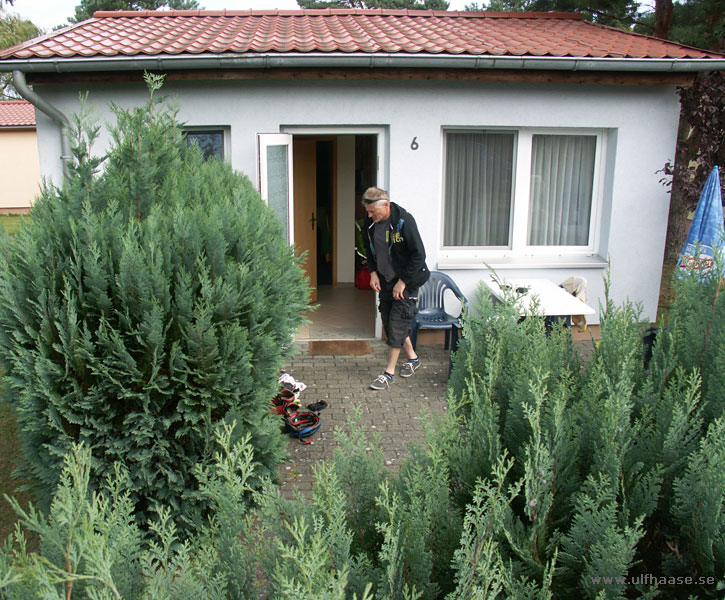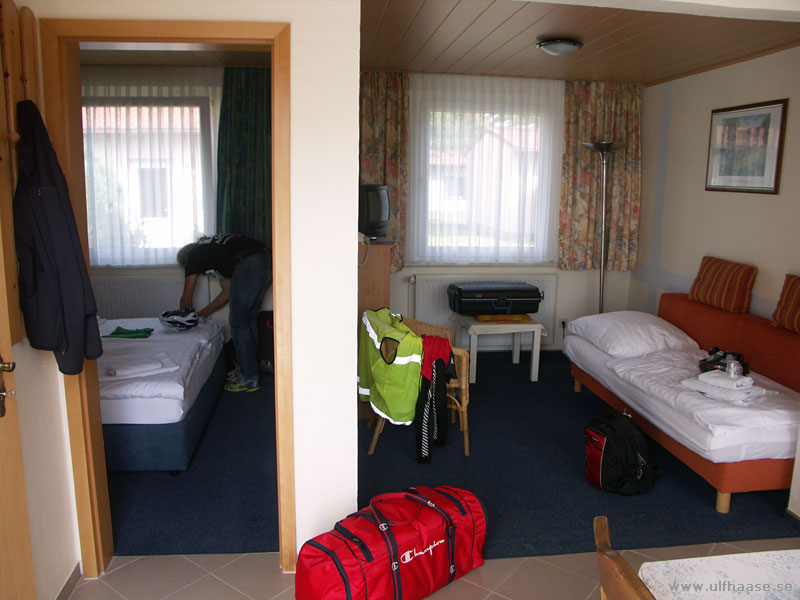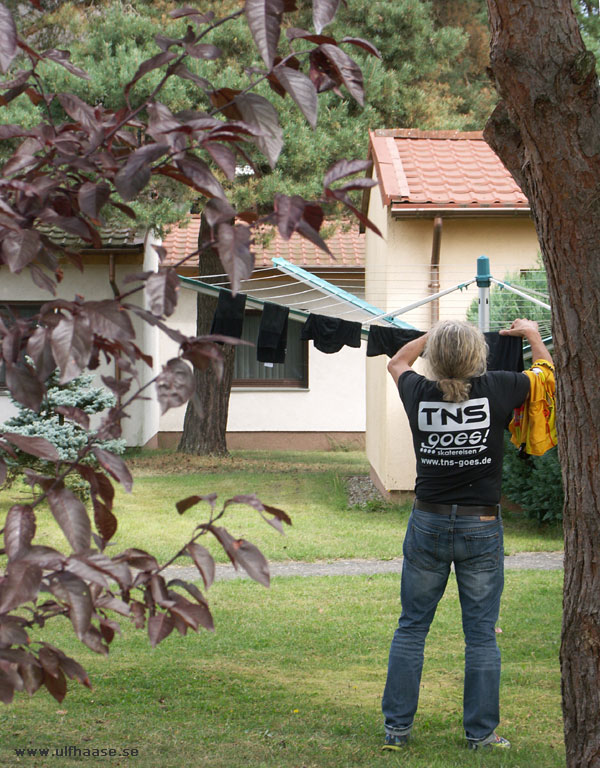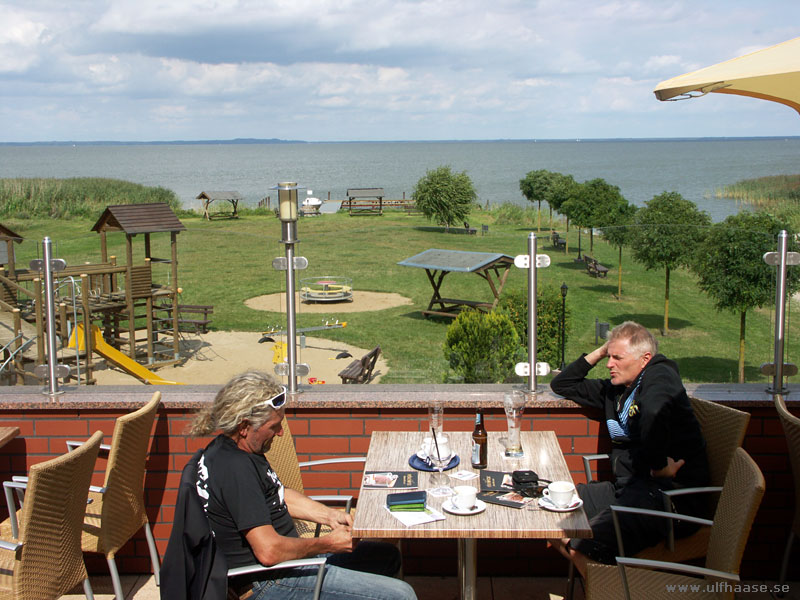 After three days of skating in bad weather in Sweden it was nice to have a resting day.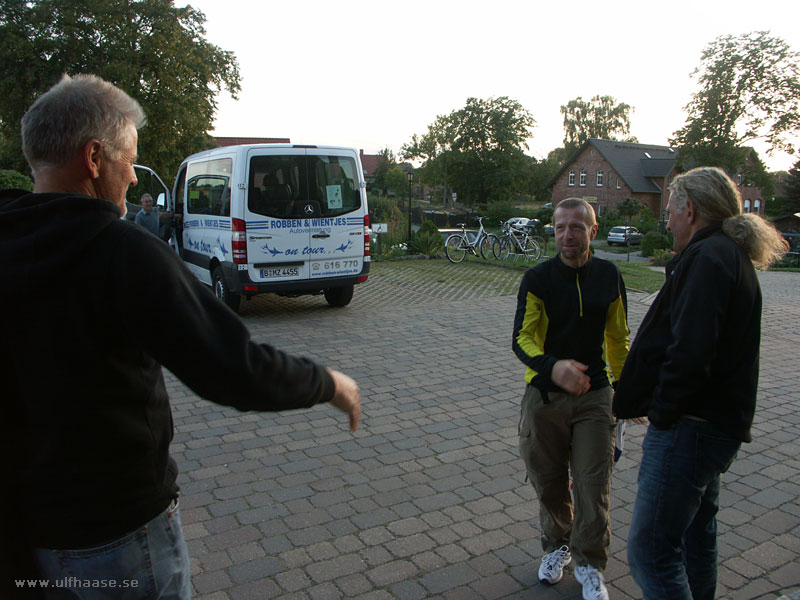 In the evening Hans, Ax and our escort car arrived.
Next page: Day 5