Ultra Skate Challenge 2014 + RoS + EO Race Day 13 30 August
Rhine on Skates: Rüdesheim - Koblenz - Rüdesheim 135 km

A yearly event since 2003. Along river Rhine/Rhein from Rüdesheim to Koblenz and back.
An organizer I talked to estimated that it was 700 participants this year.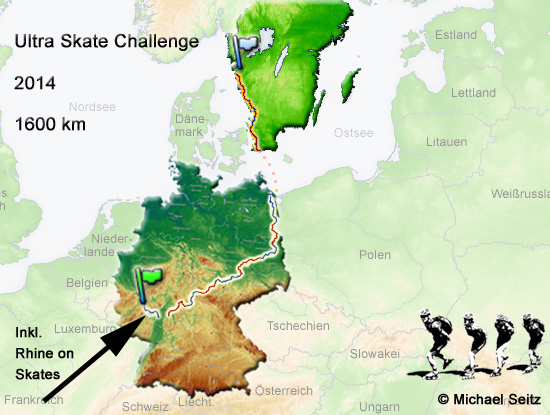 Map used by courtesy of Michael Seitz.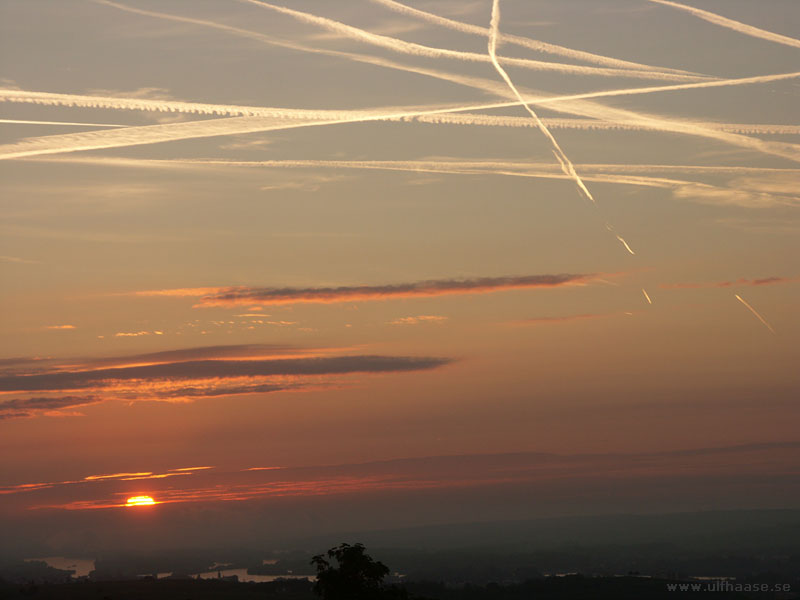 Morning view from the youth hostel.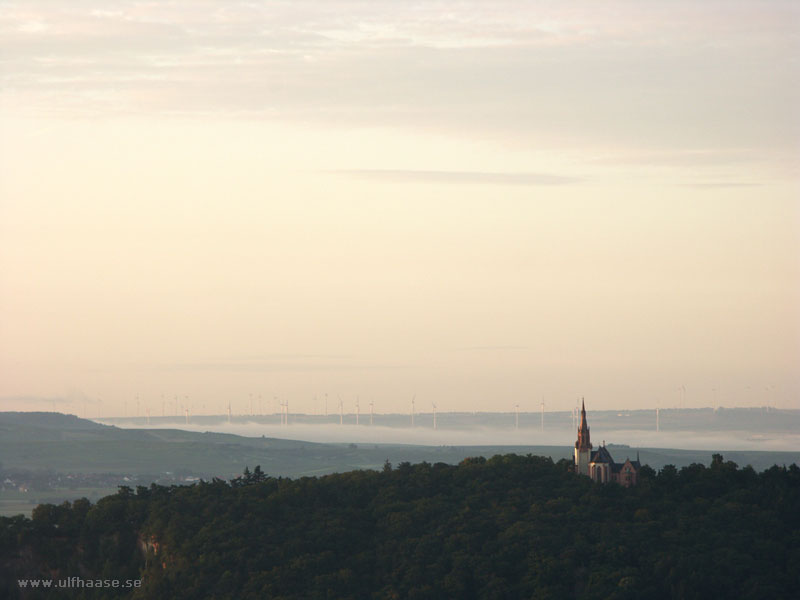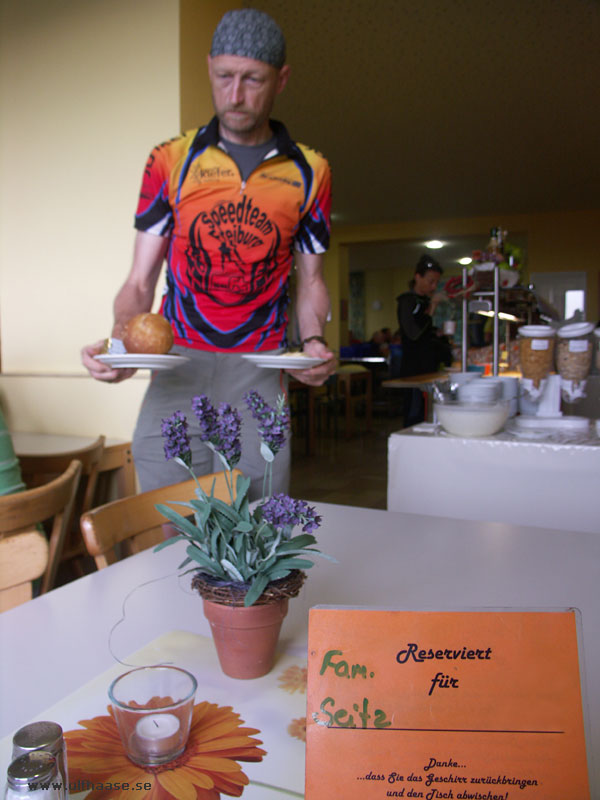 Since Micha is "the Seitz" I must have been his family.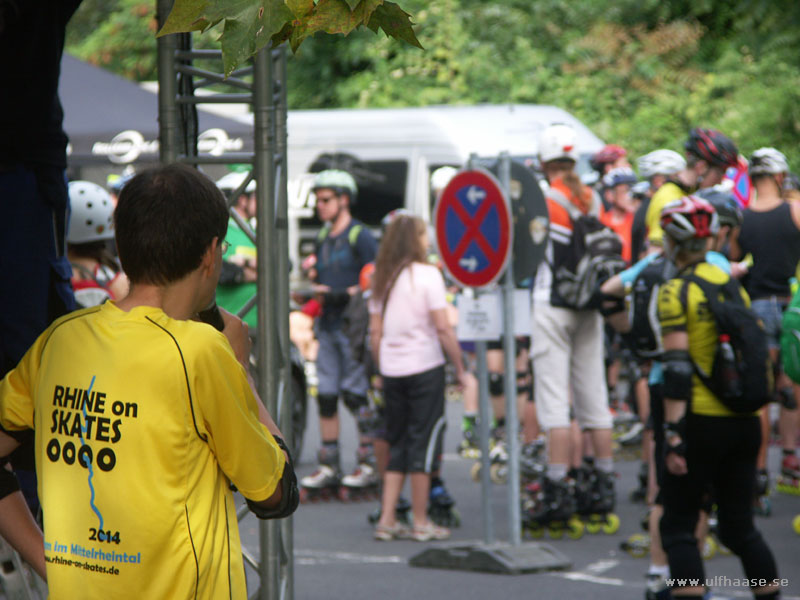 Gathering before start.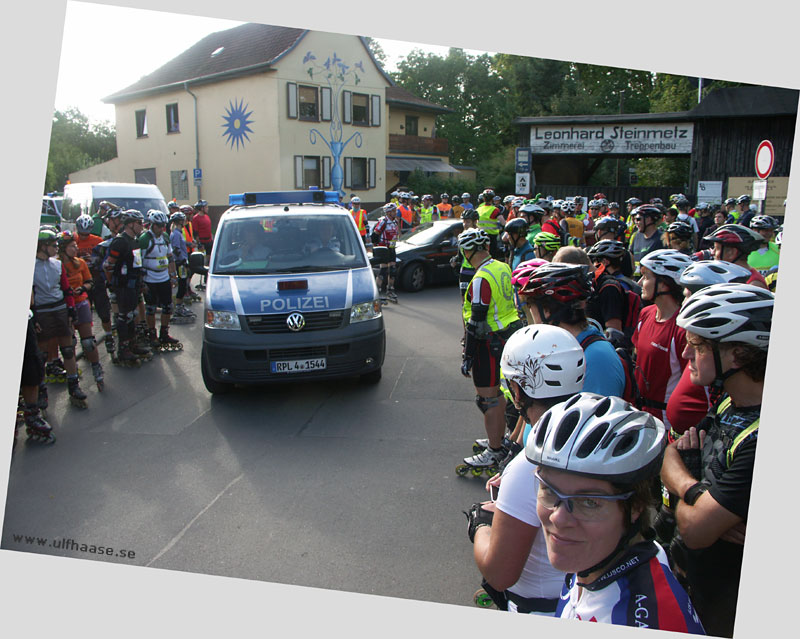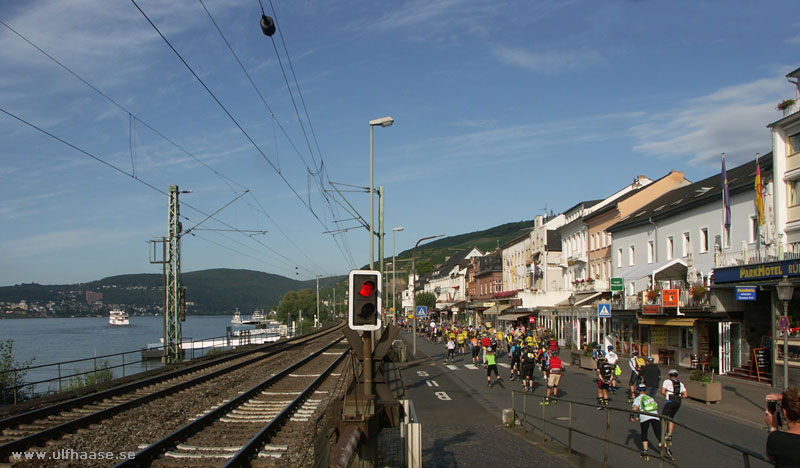 Start in Rüdesheim.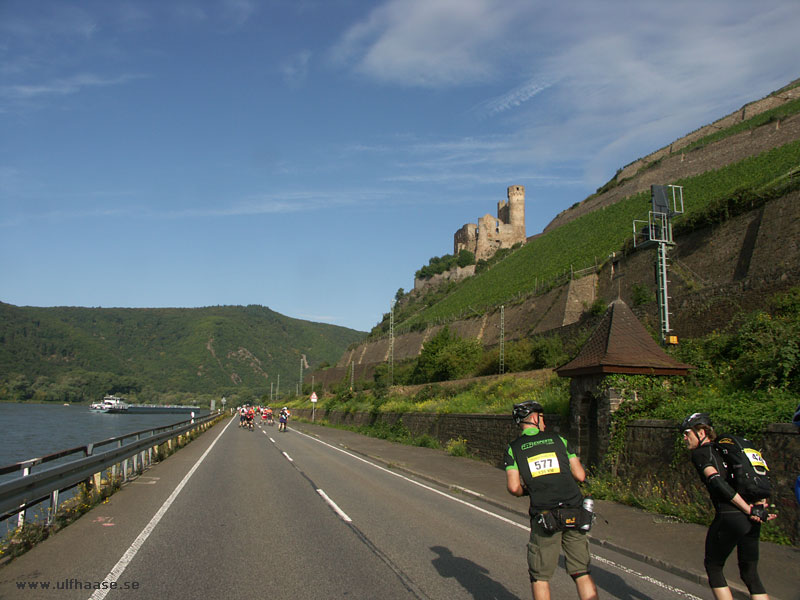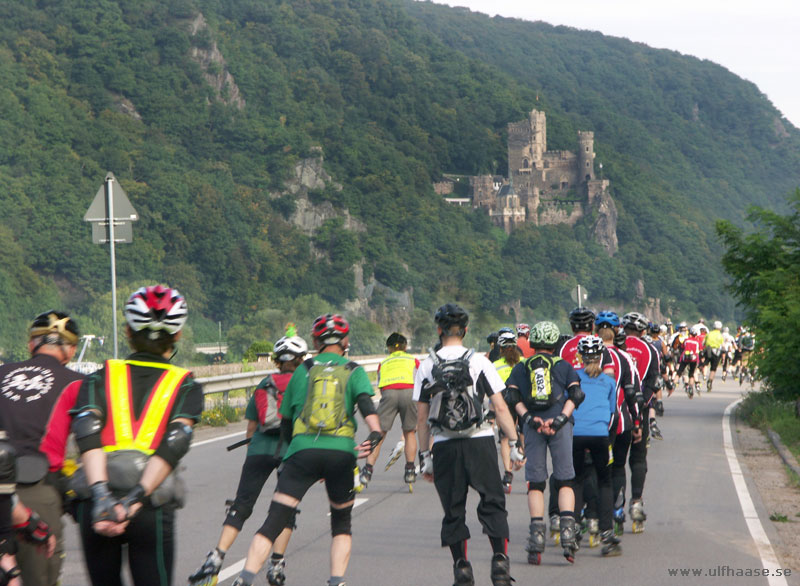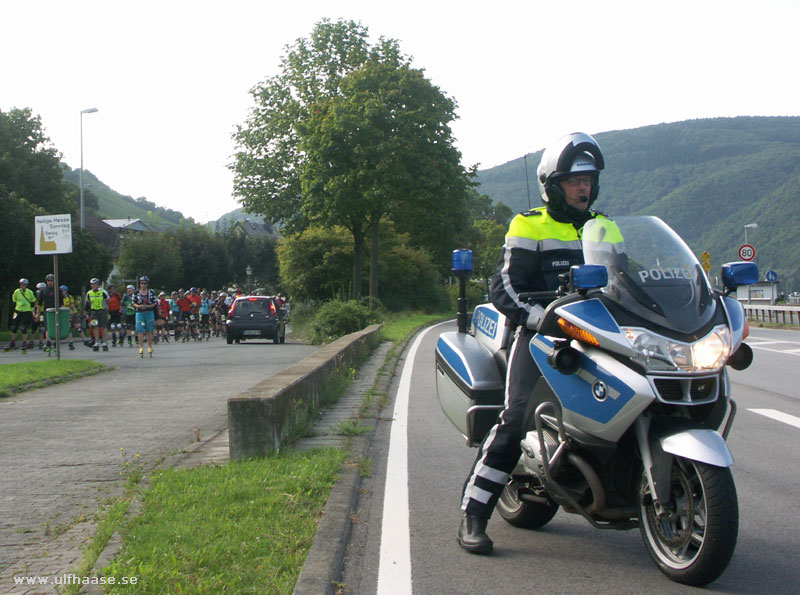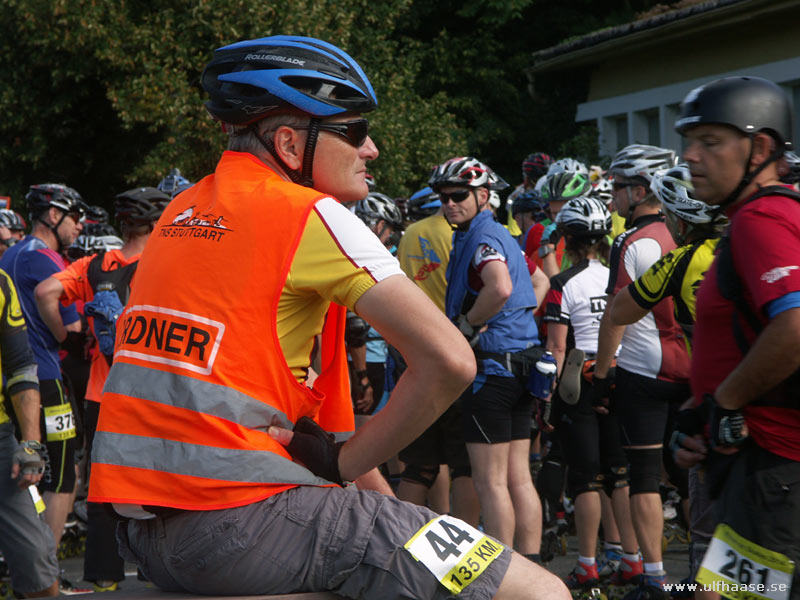 Bernd "transferd" into crew.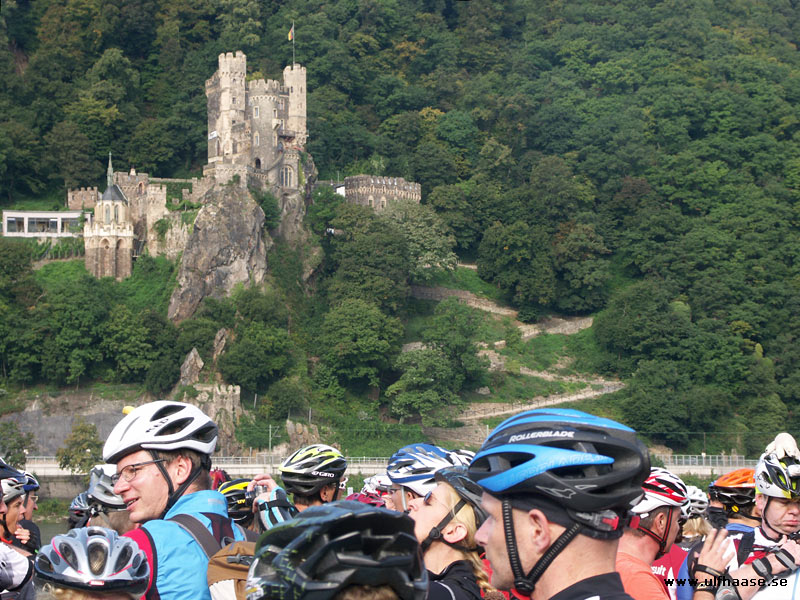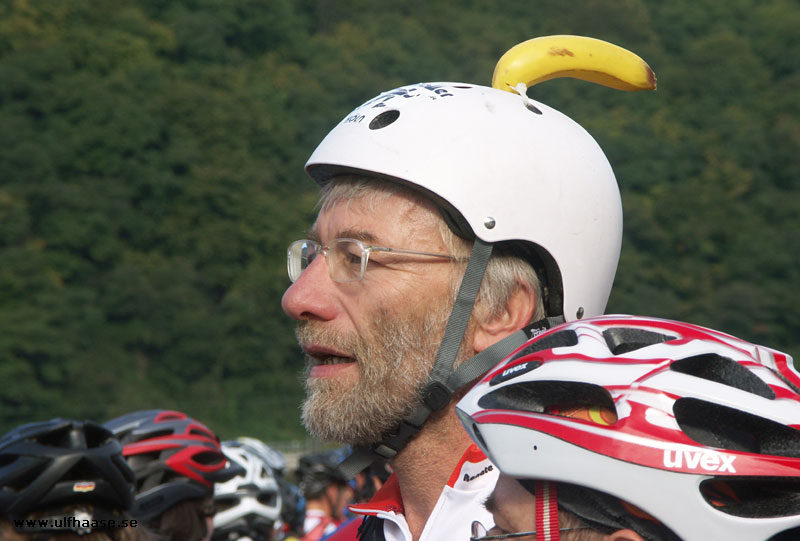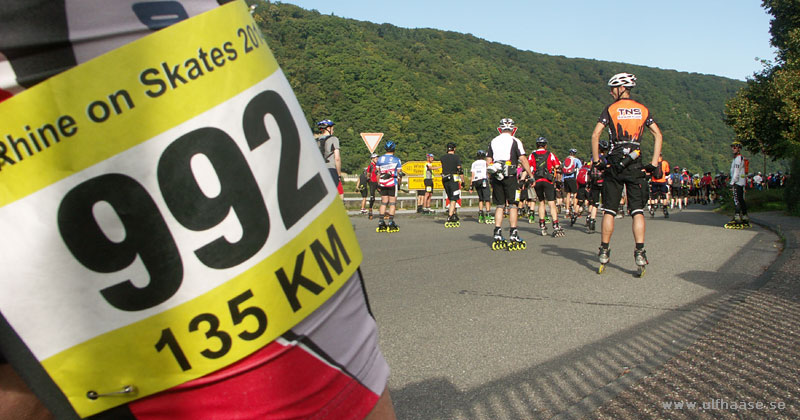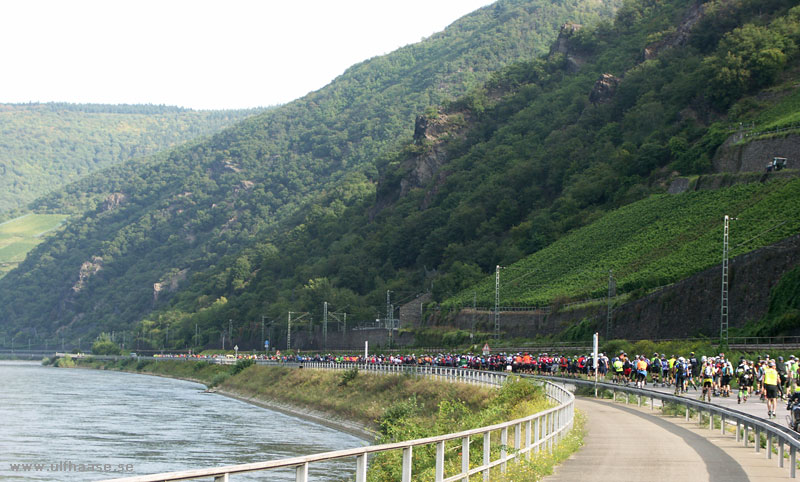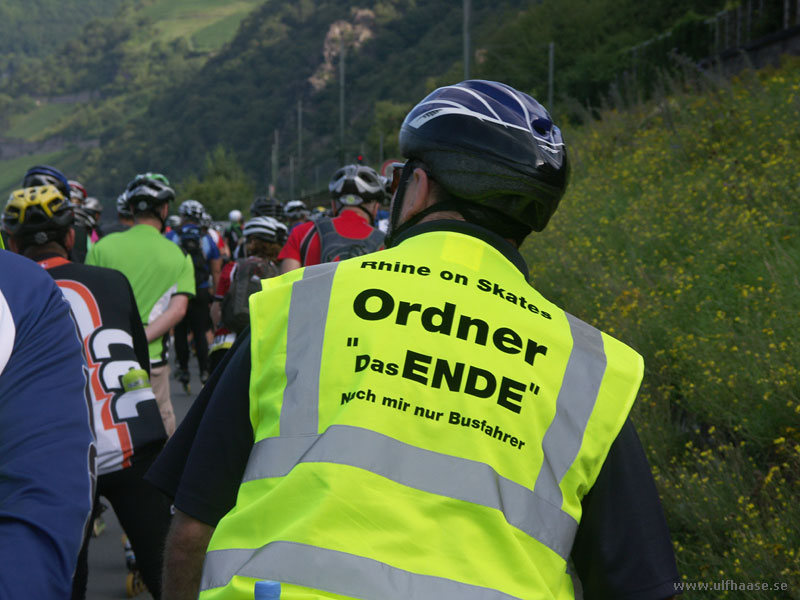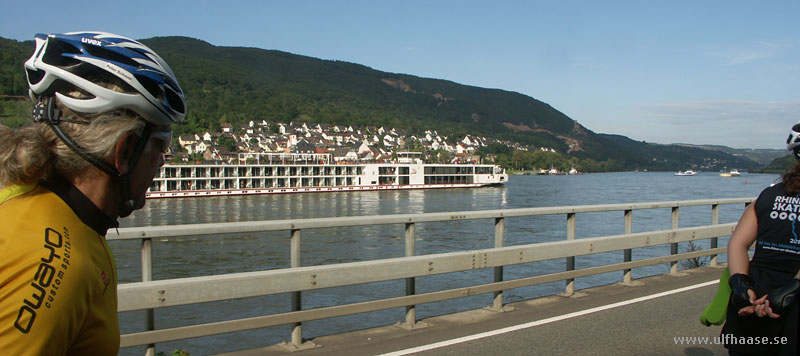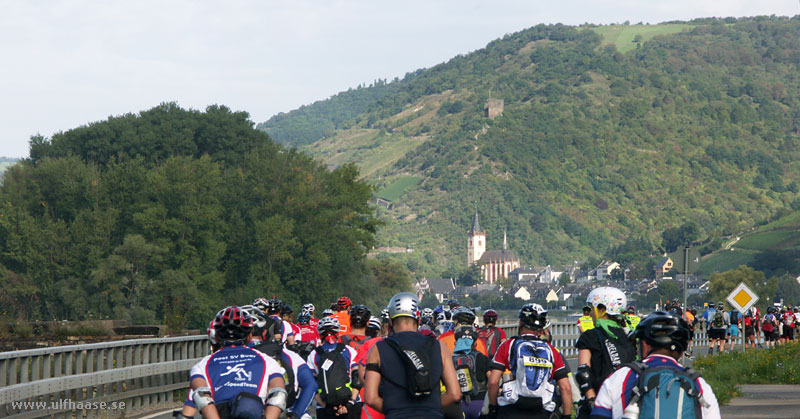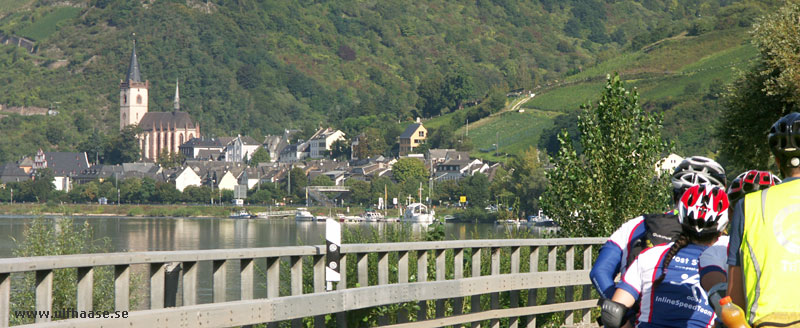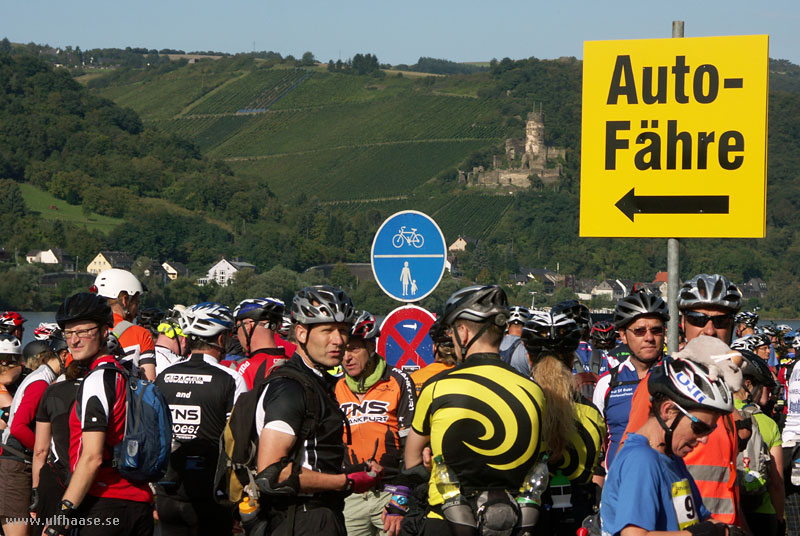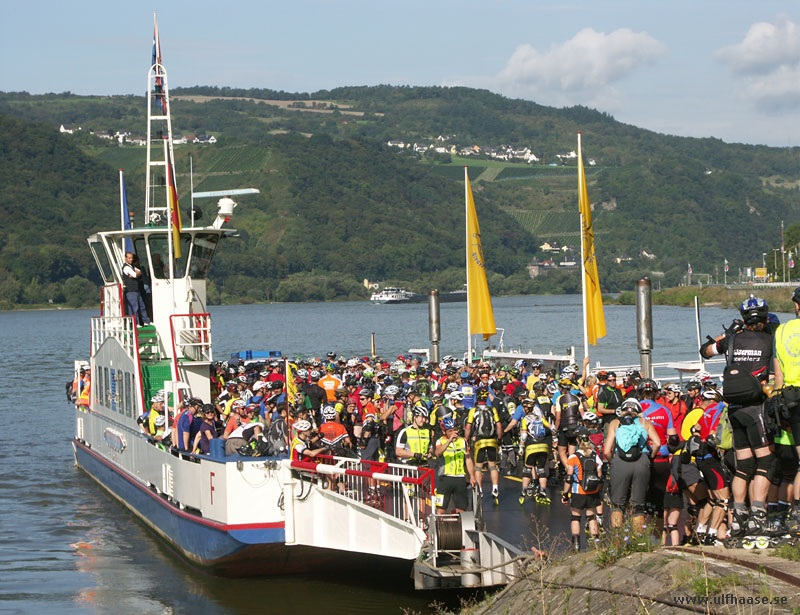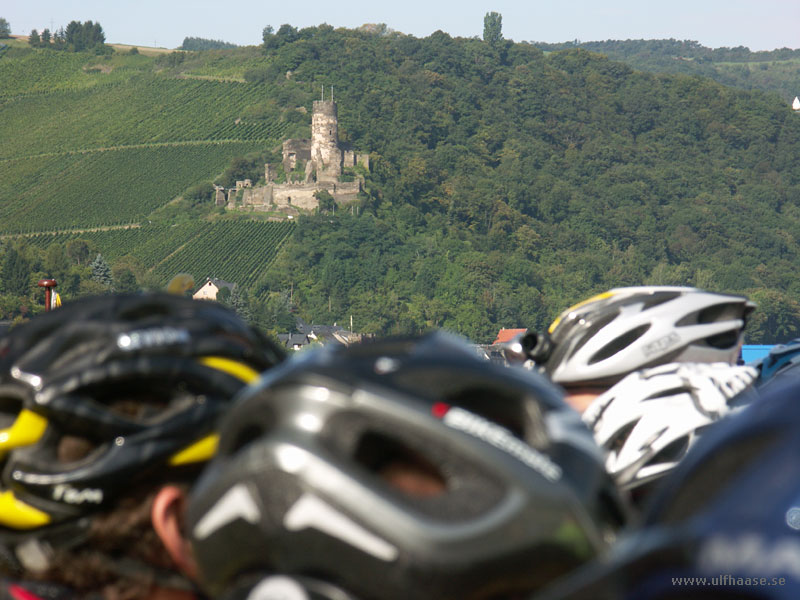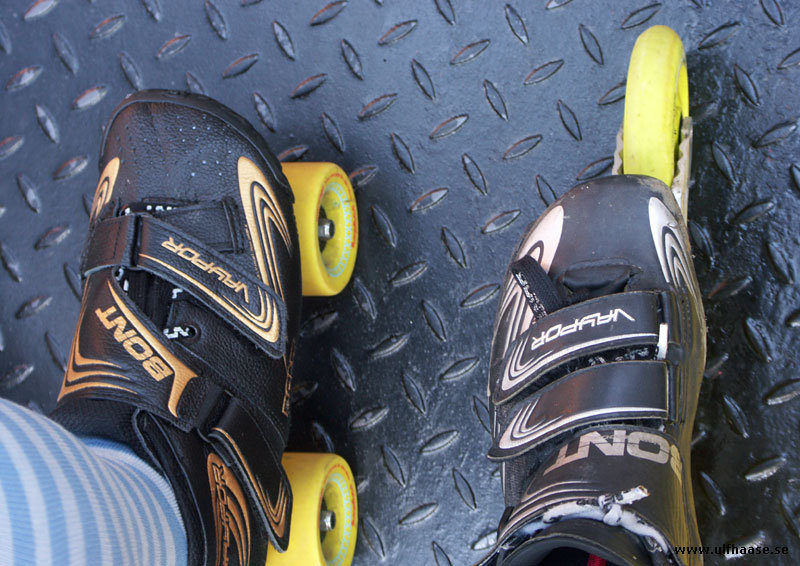 Same same but different.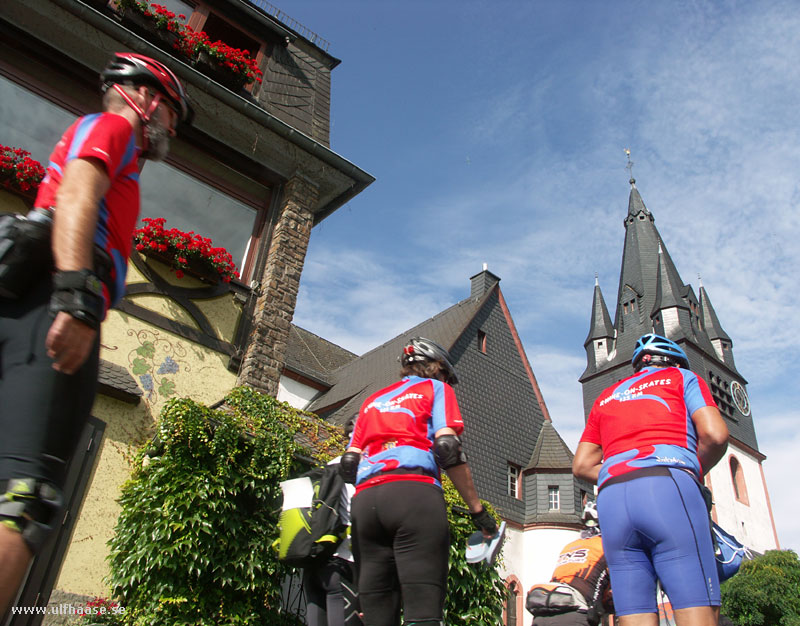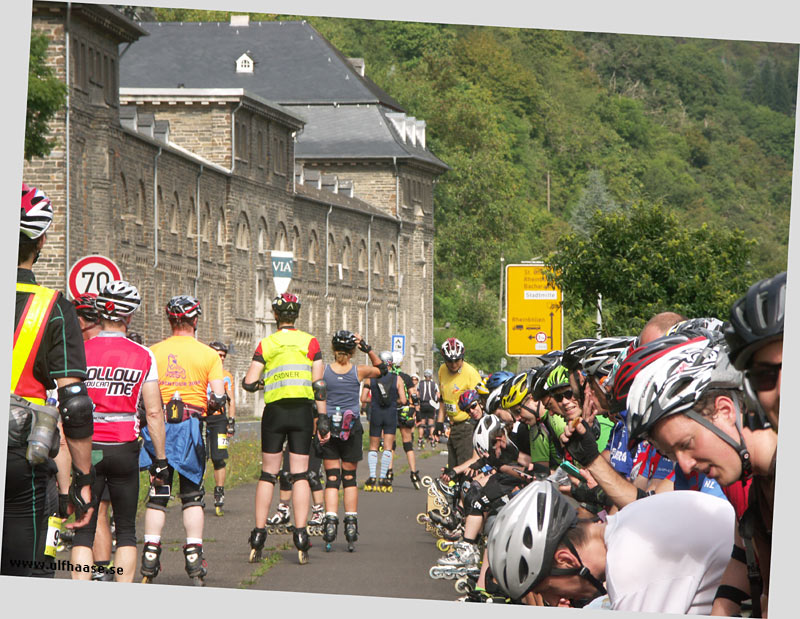 Selfies with Gerhard Z, Dieter M, Hans G and Loreley.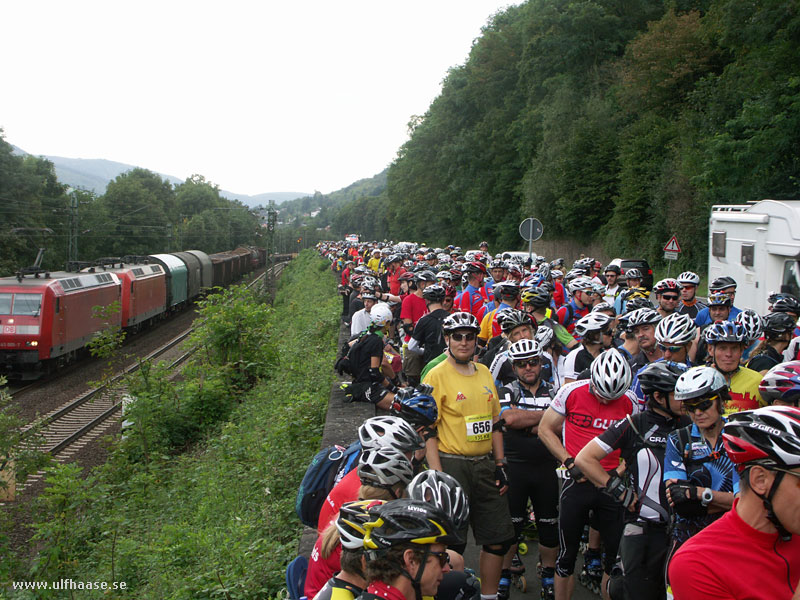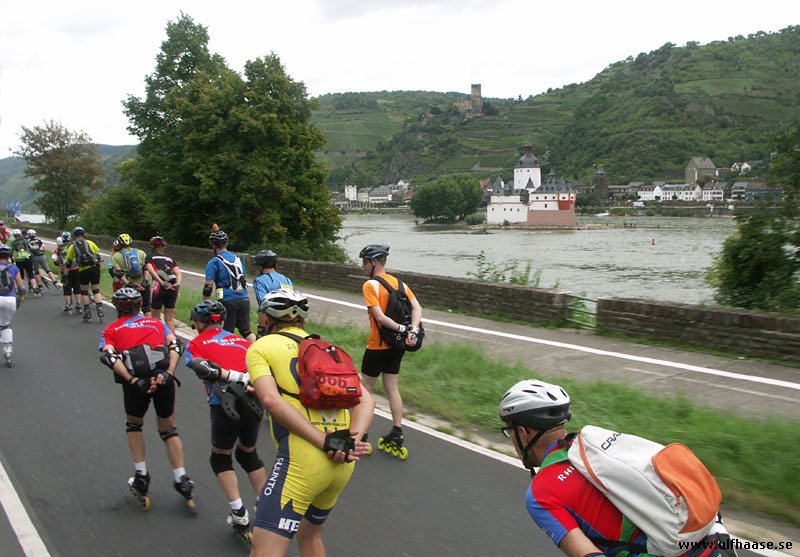 45 years ago...
In July 1969 I was taken on a boat tour on Rhine/Rhein.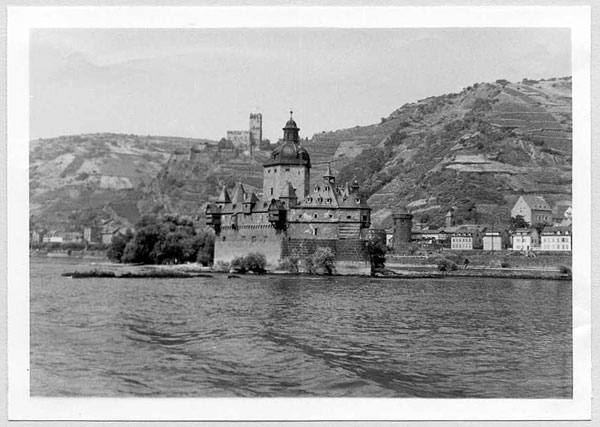 Pfalzgrafenstein. (Photo: me.)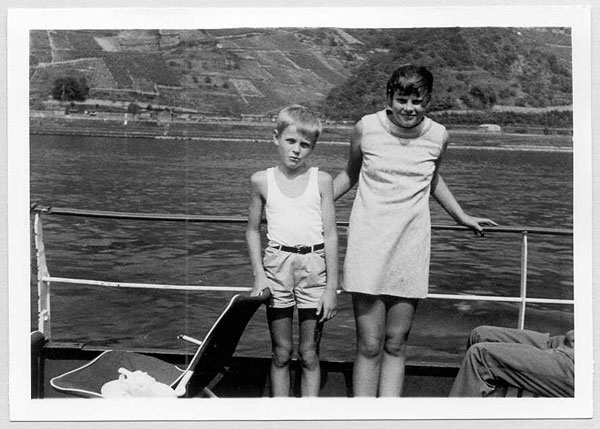 Me and Monica. (Photo: L. Franke)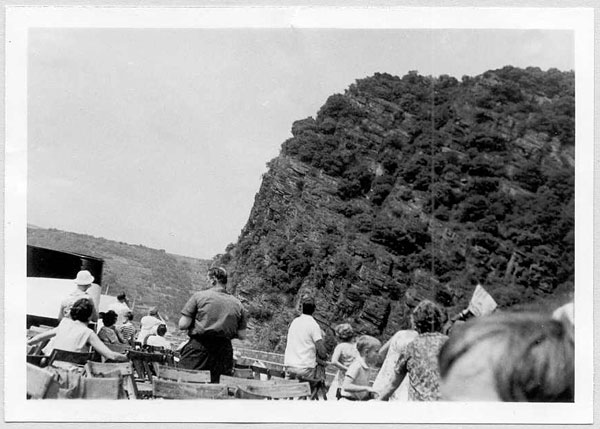 Loreley. (Photo: me.)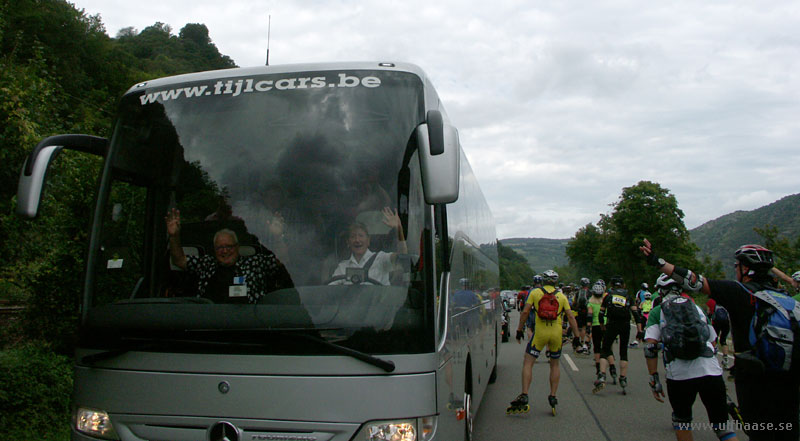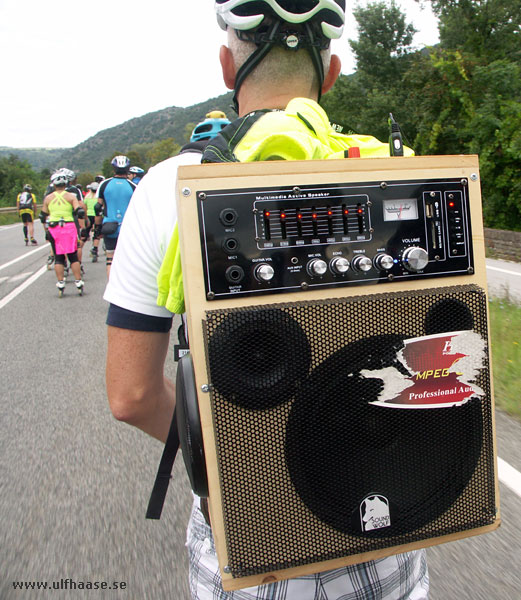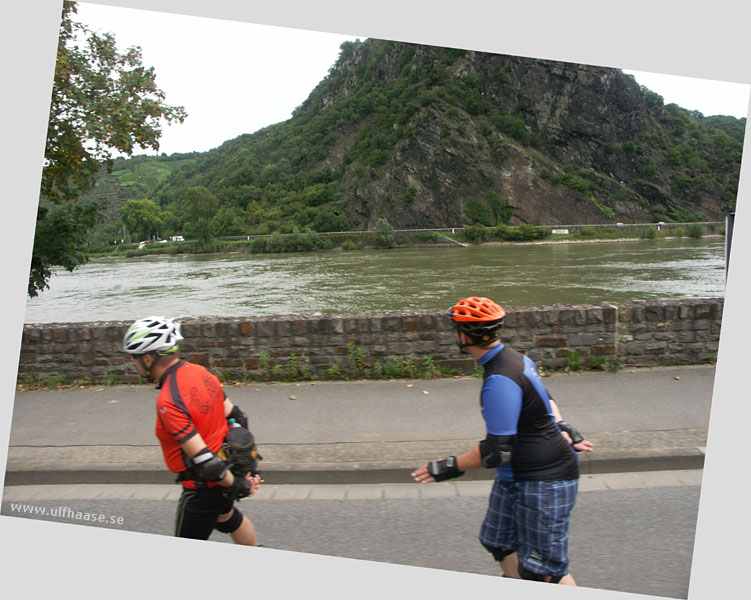 Loreley.
Next page: Rhine on Skates, continued