Ultra Skate Challenge 2014 + RoS + EO Race Day 9 26 August
Schladitzer See - Heldrungen 142 km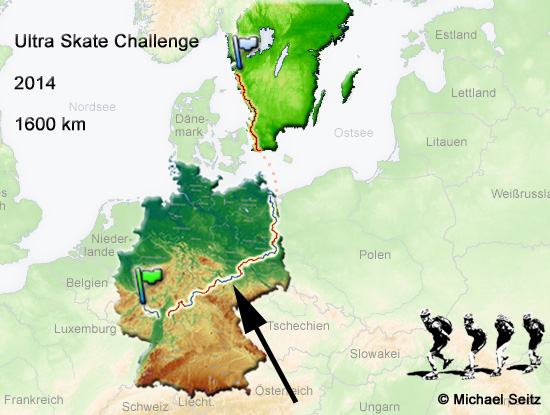 Map used by courtesy of Michael Seitz.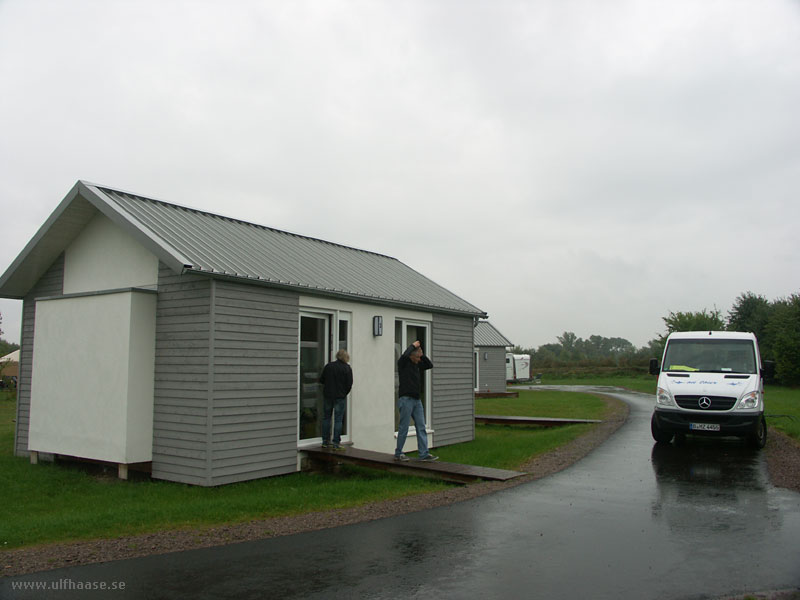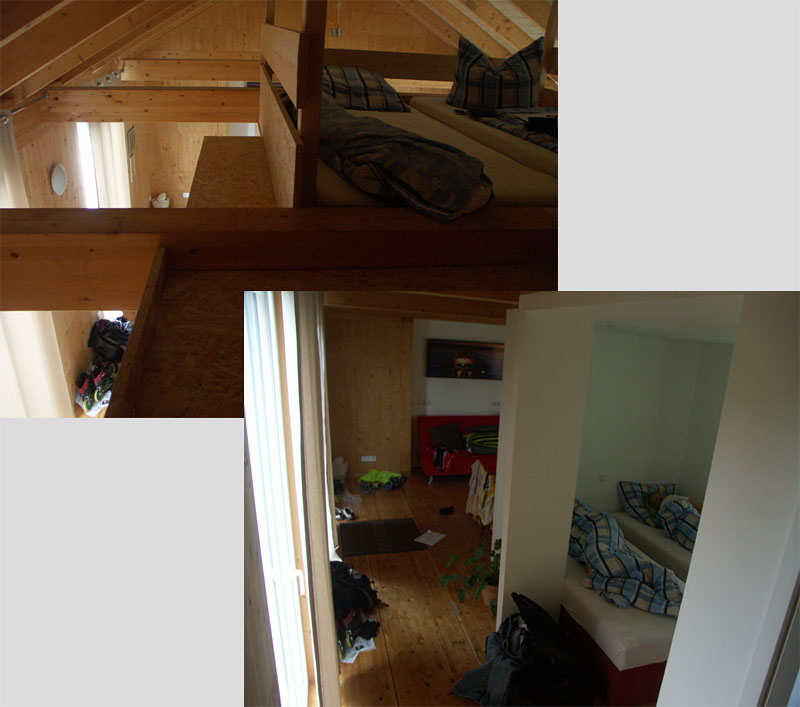 Upstairs and downstairs.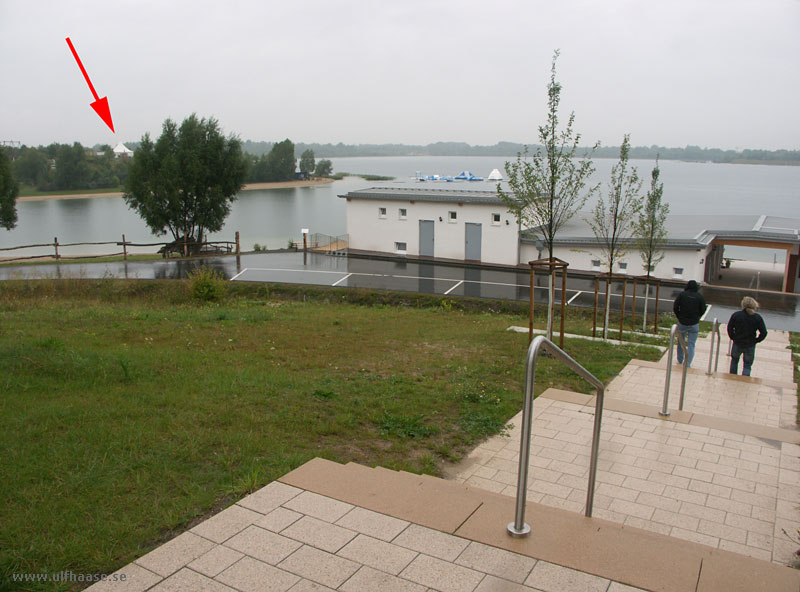 An awful morning and far to the breakfast tent.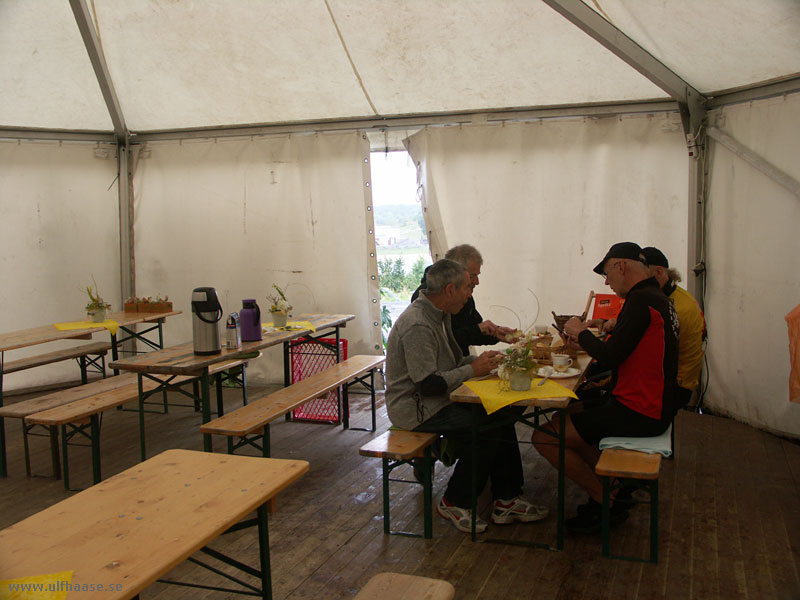 A tiny breakfast and no tea water.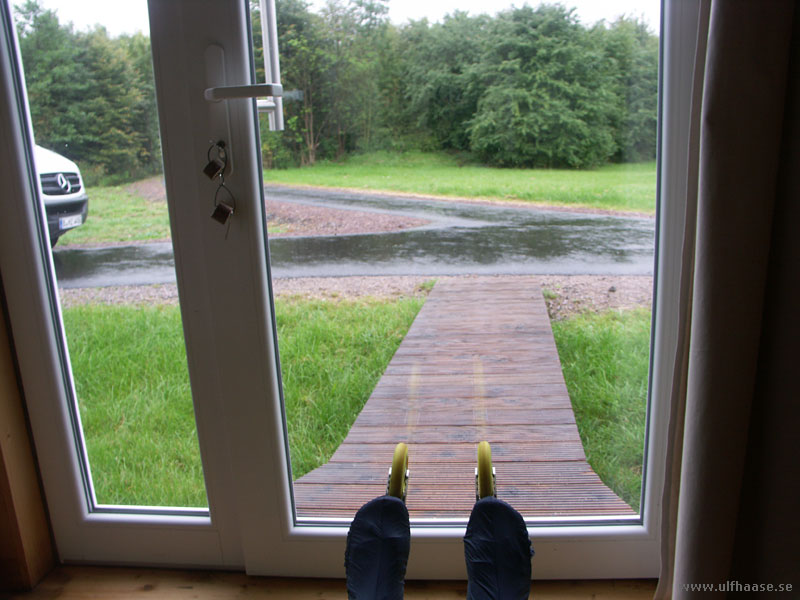 Hoping for a miracle...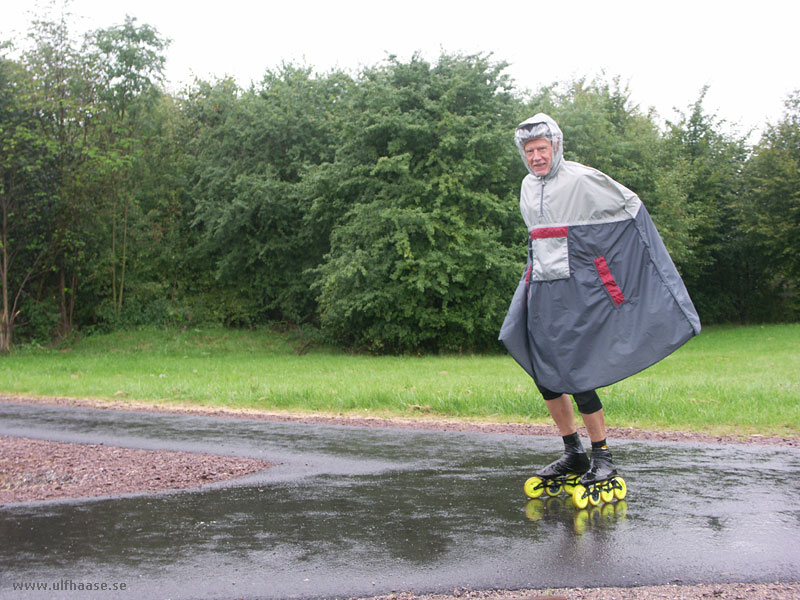 ...but no.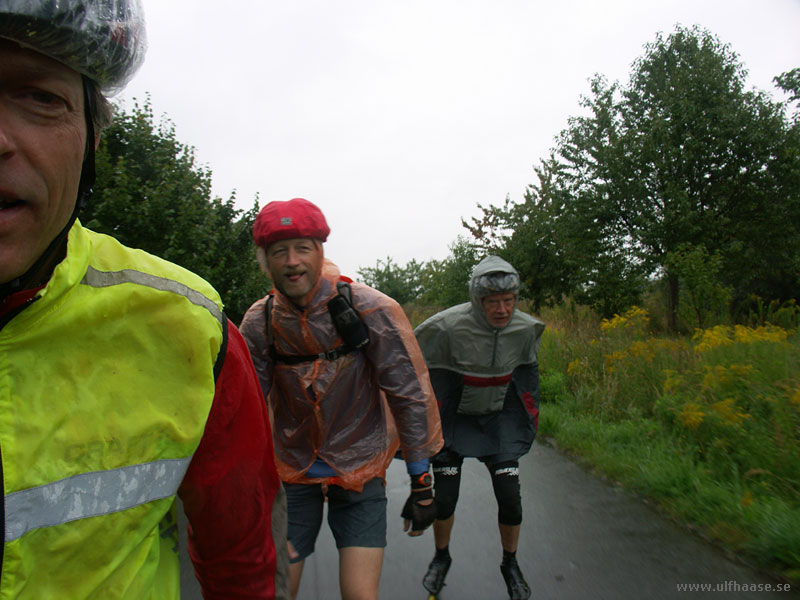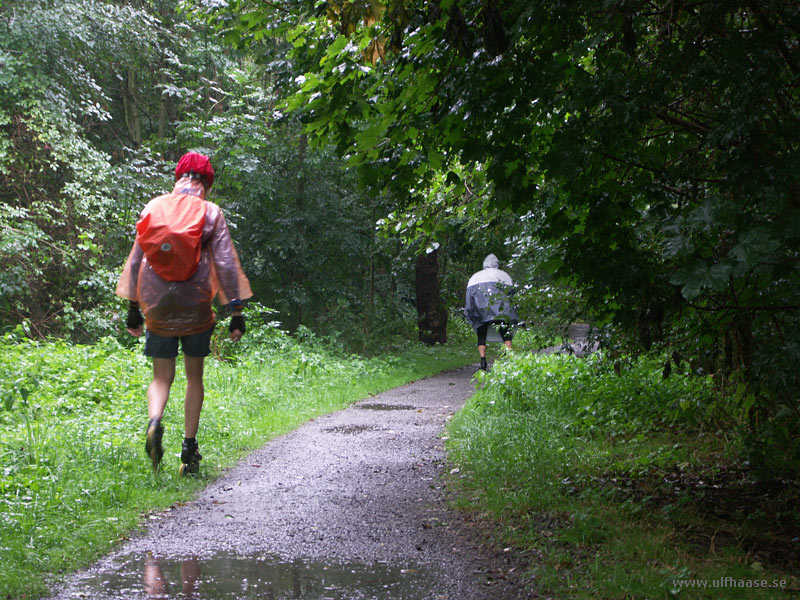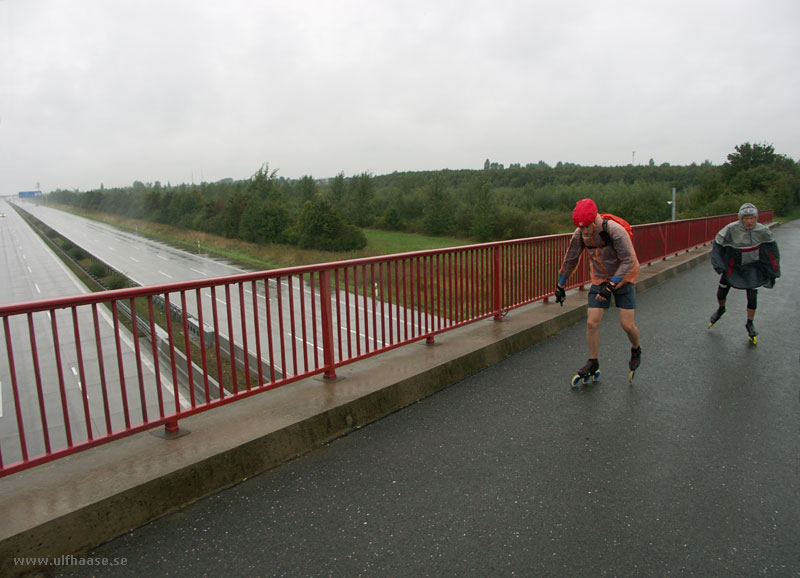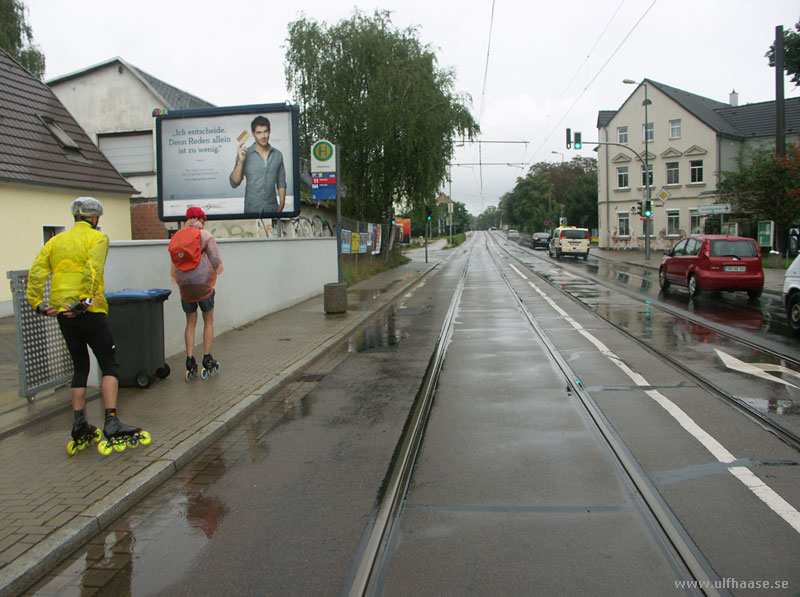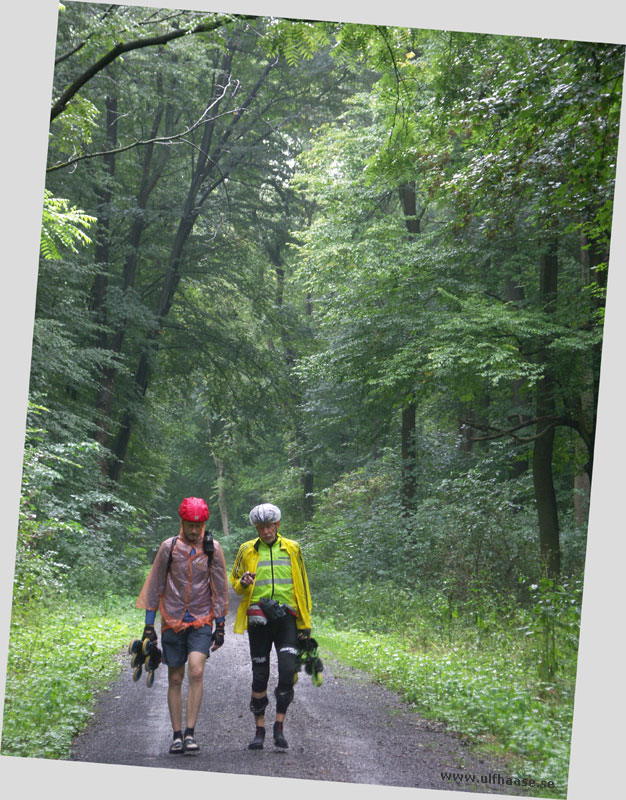 A 1,5(?) km walk.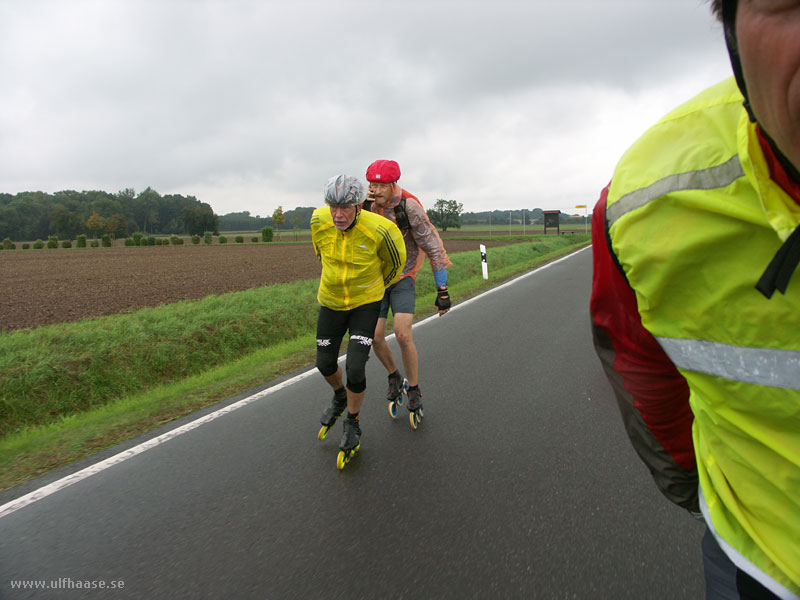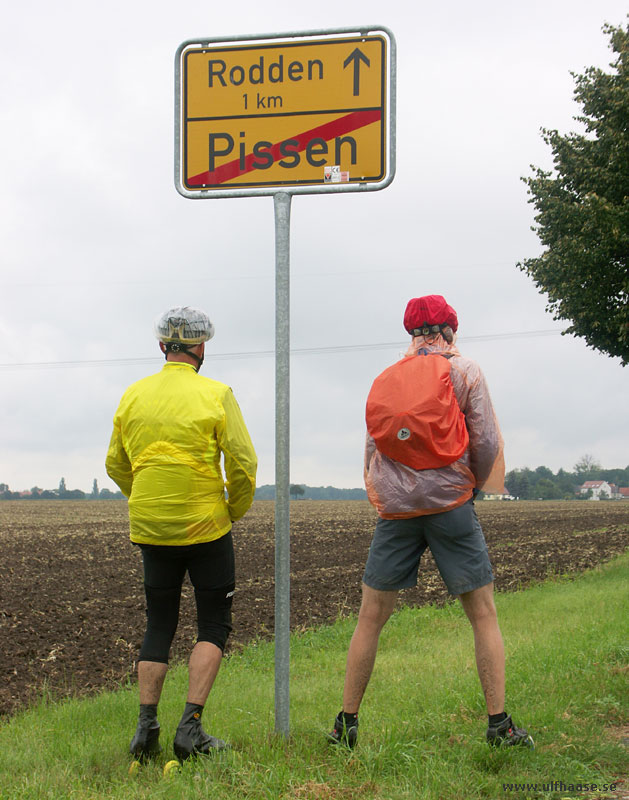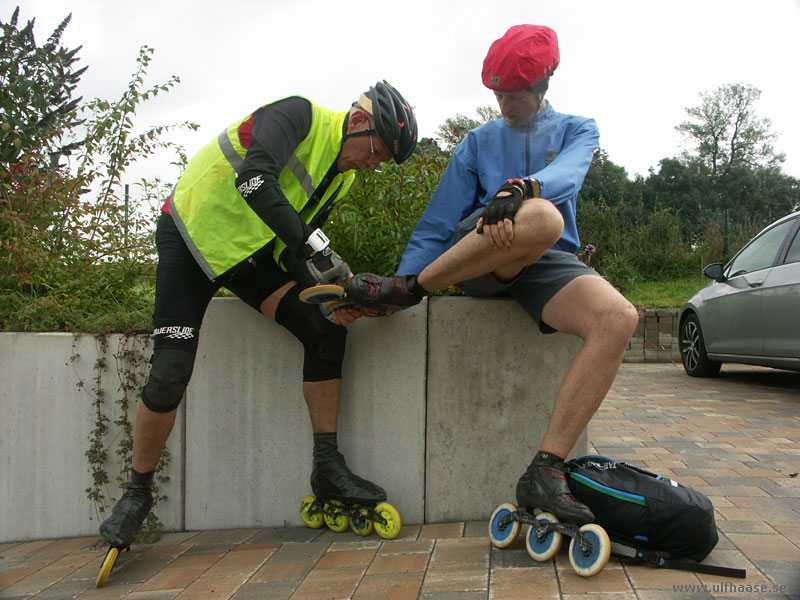 We heard a strange noise from Michas wheels.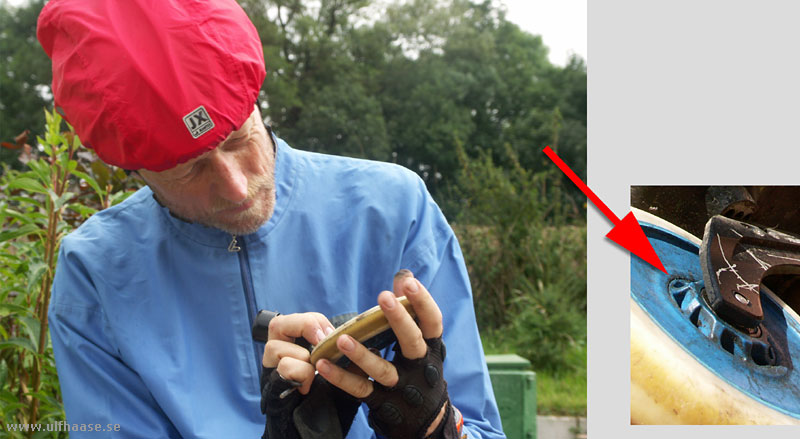 Finally we found that some of the joints in the hubs in his wheels had broken.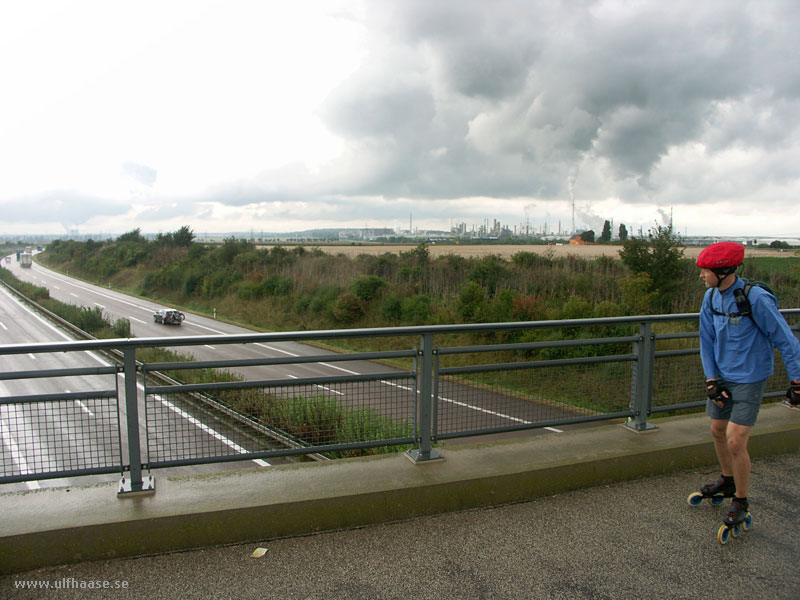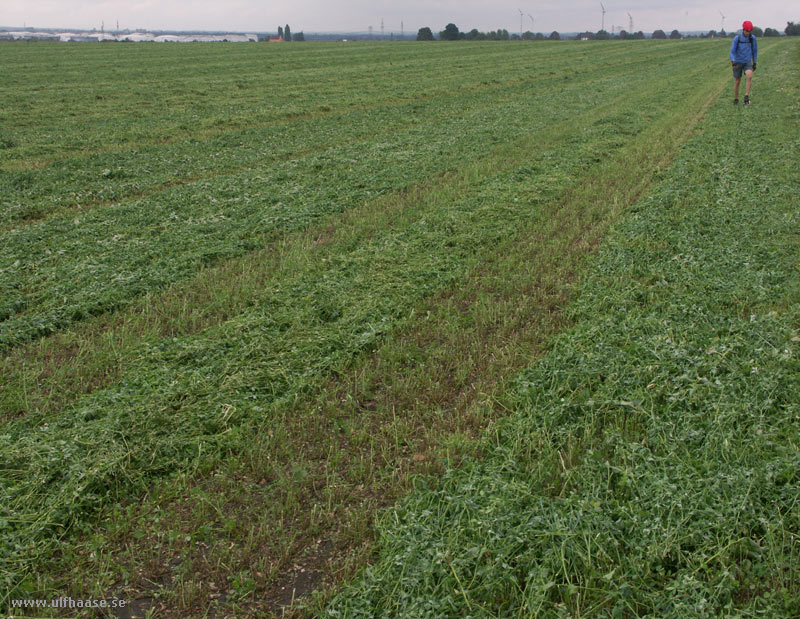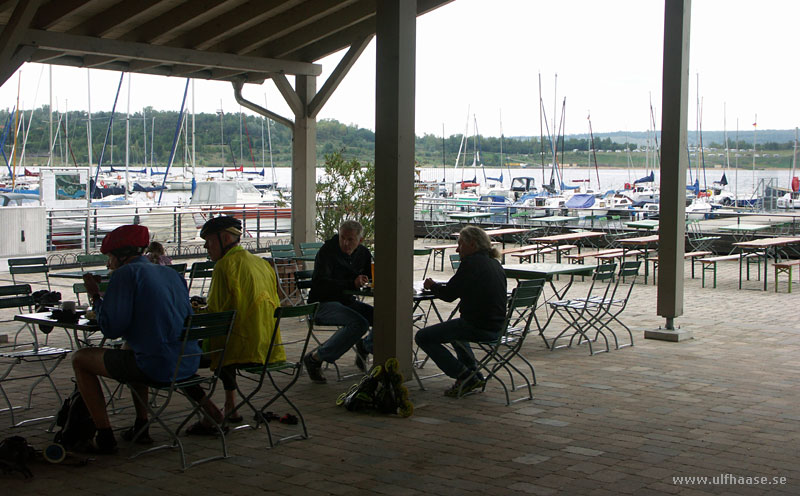 Lunch.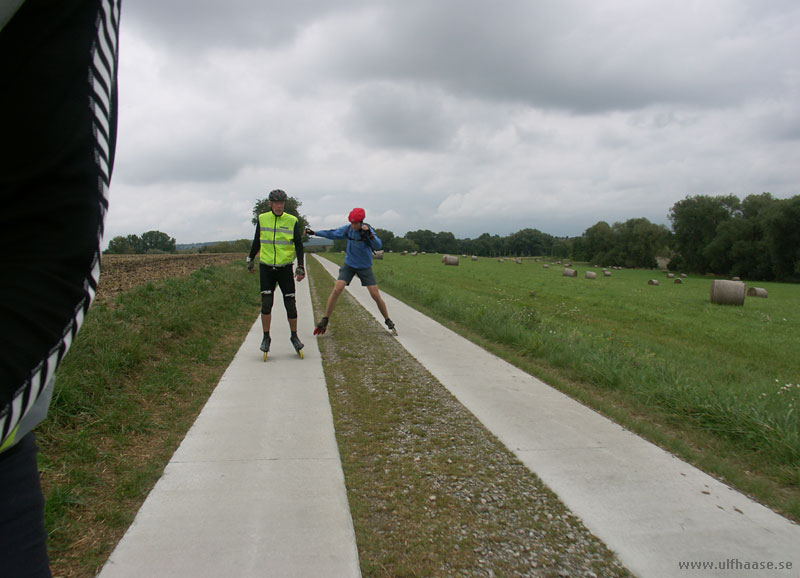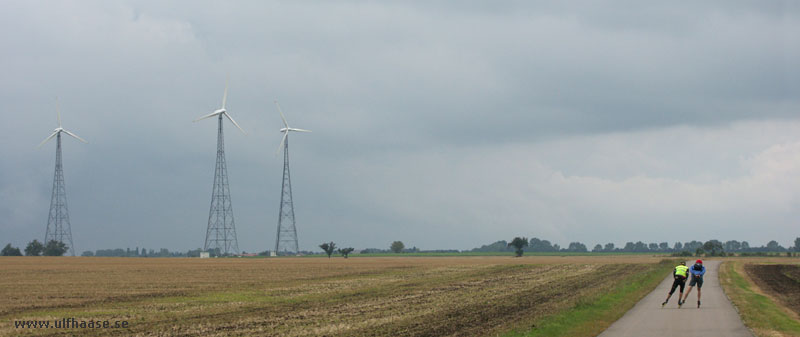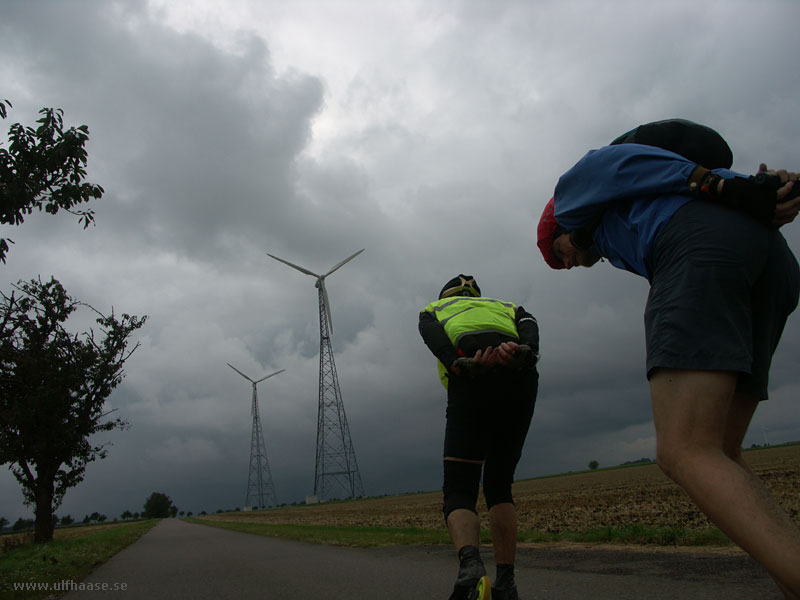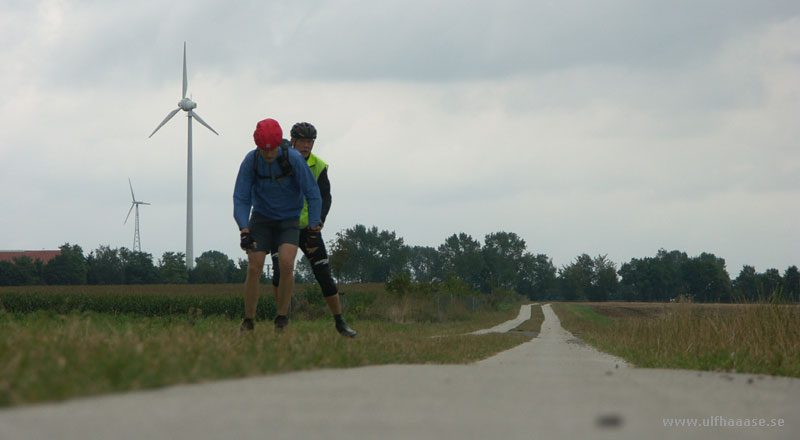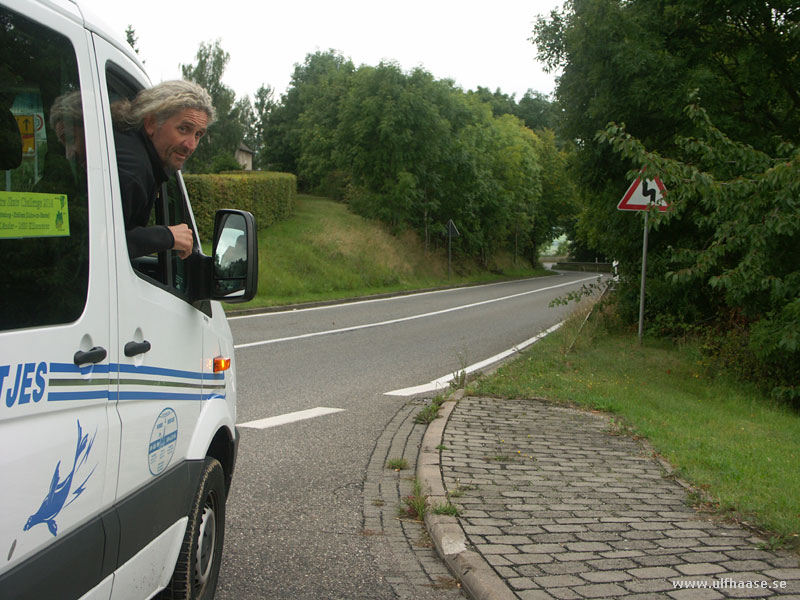 Downhill ending with an intersection. Using the escort car as brake...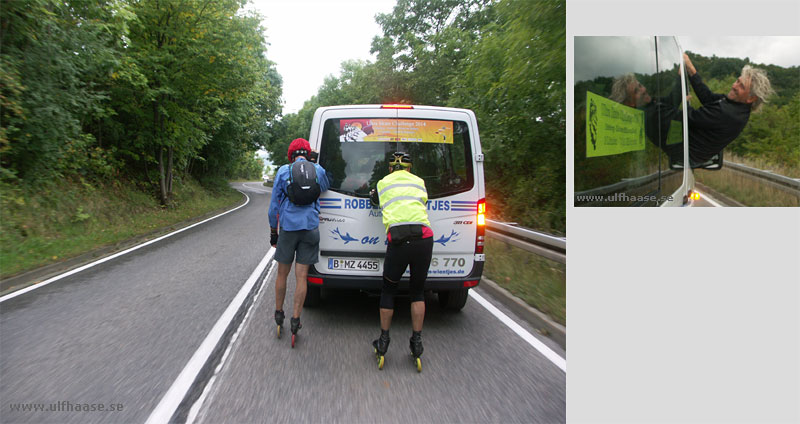 ...and having an old fashion communication system between the driver and the skaters.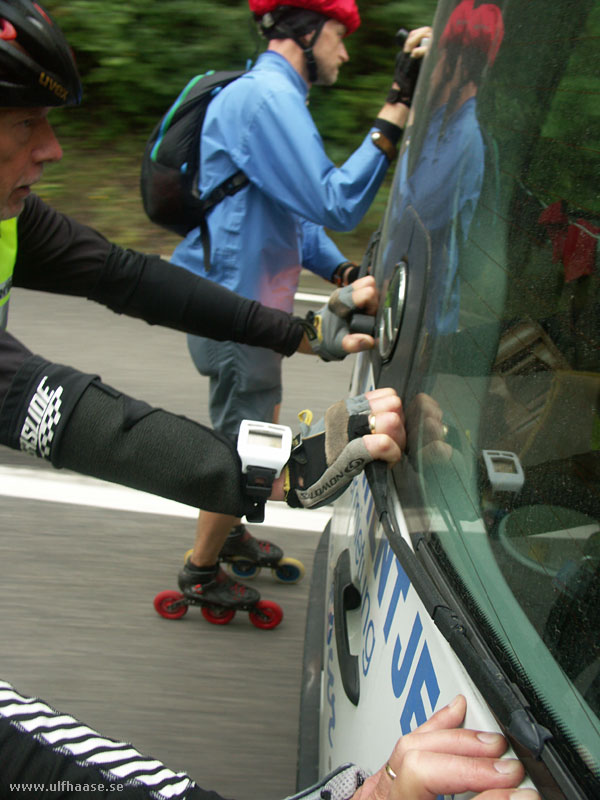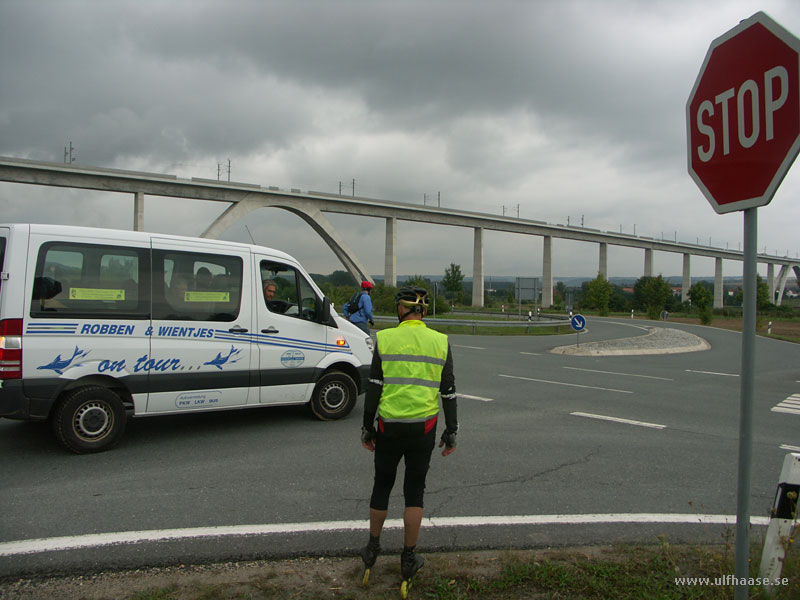 At the end of the downhill part.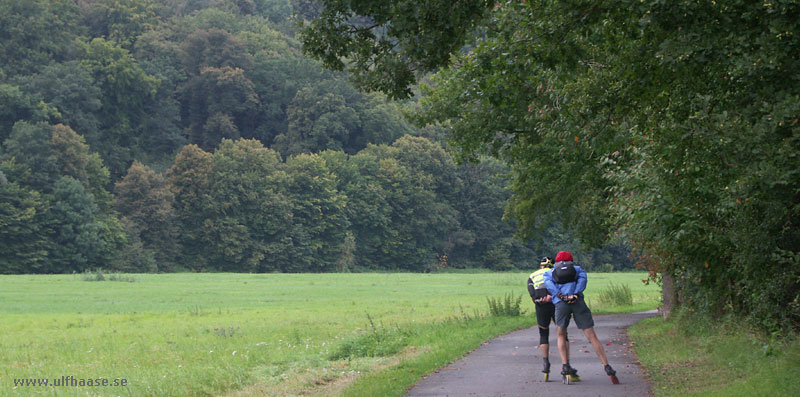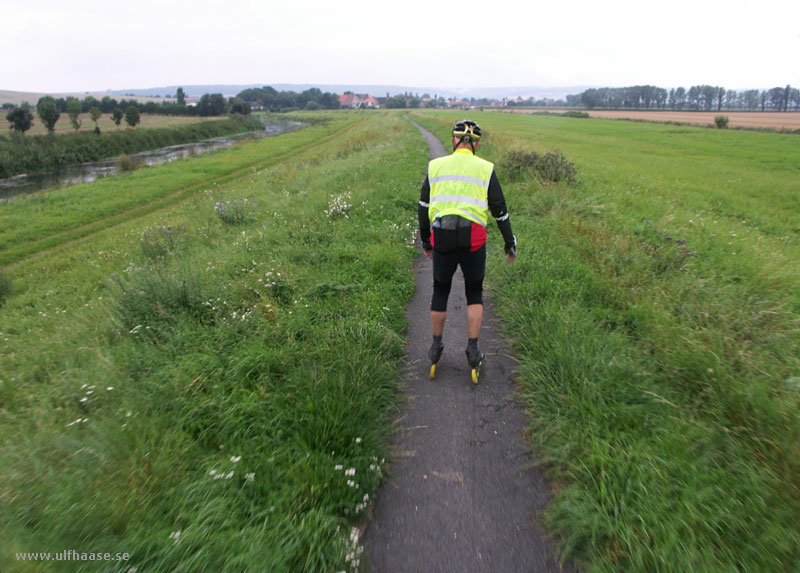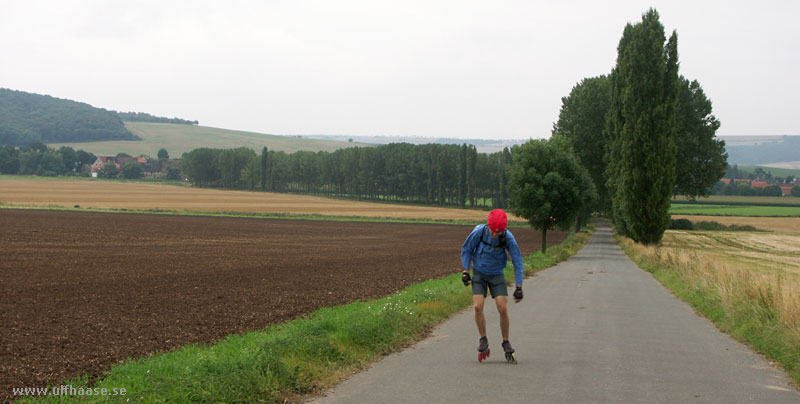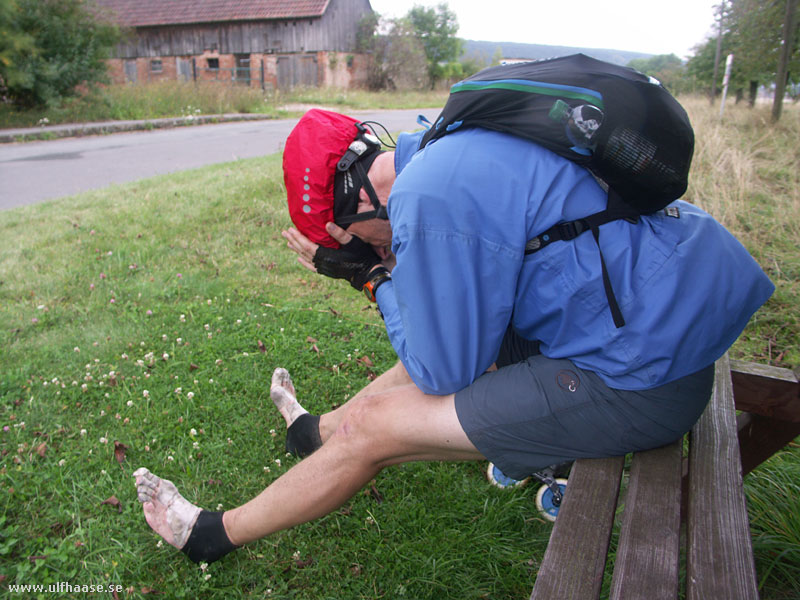 Michas feet had been hurting since day 1.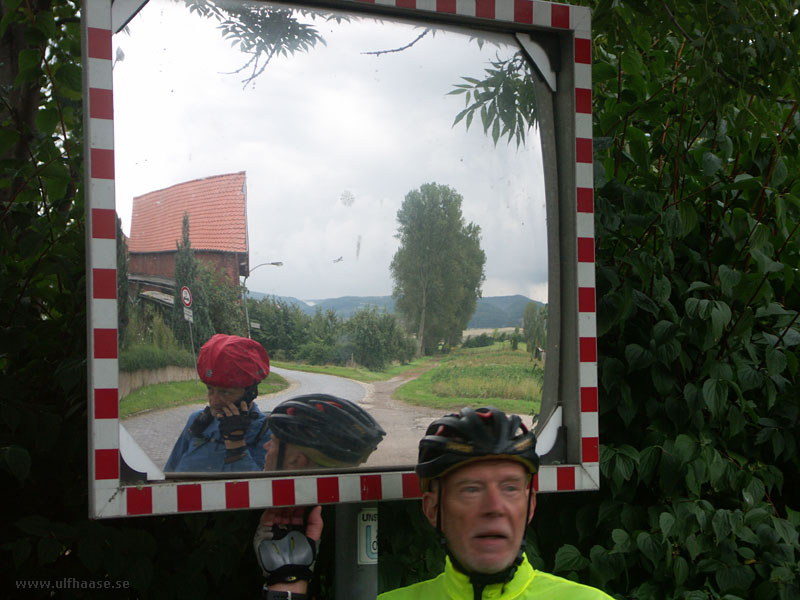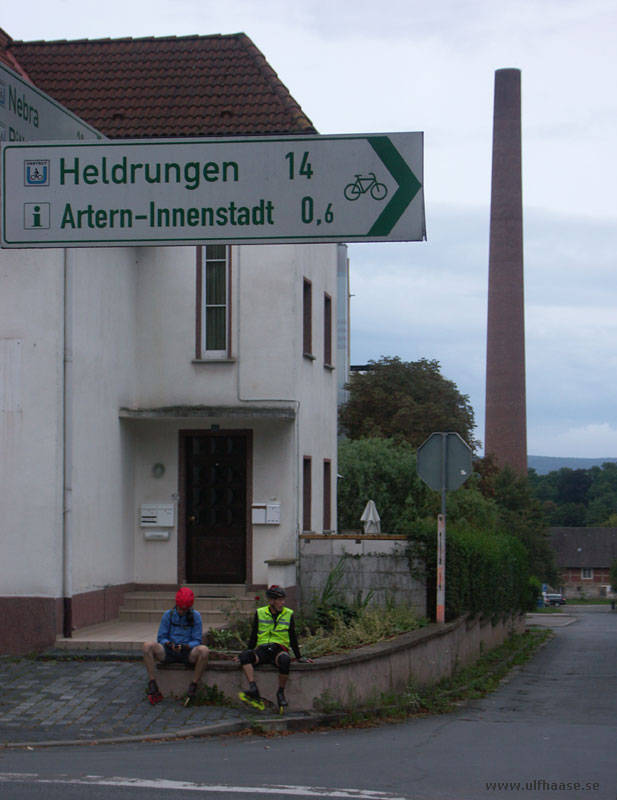 14 km to go, waiting for the last meeting with the escort car. Someone claimed that
it was dark but it was not.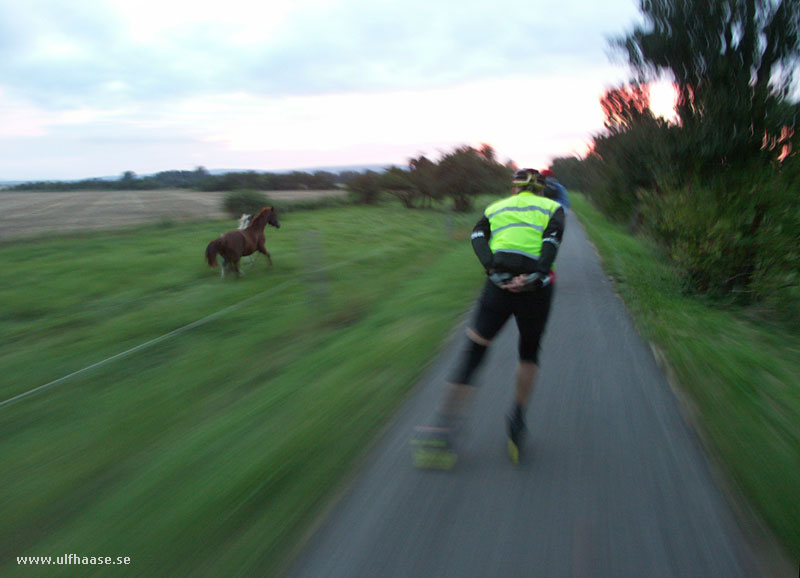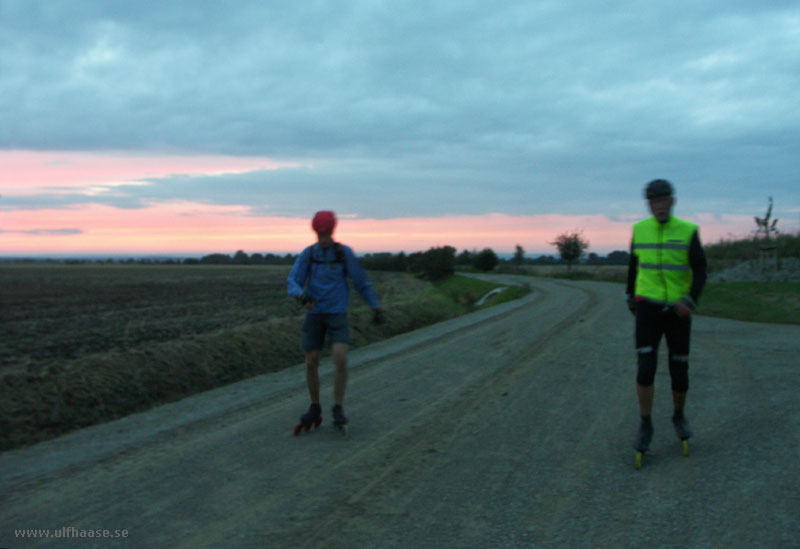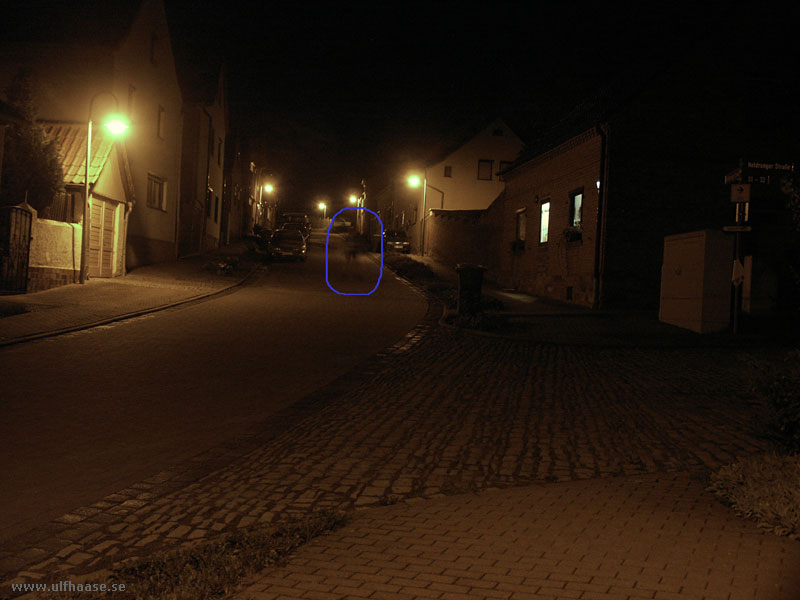 But undoubtly it was dark one hour later.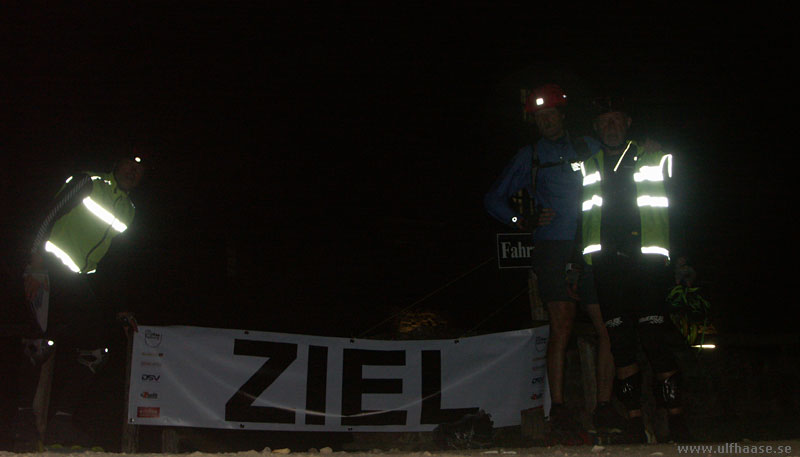 Finally arrived in Heldrungen.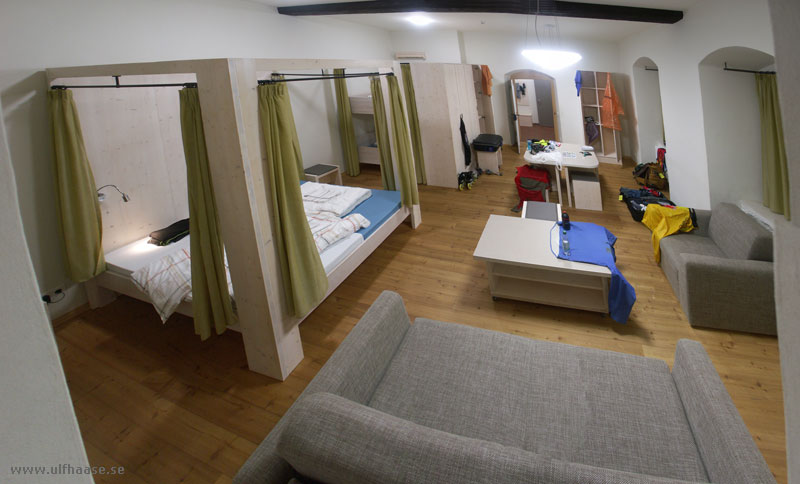 Next page: Day 10