Ultra Skate Challenge 2014 + RoS + EO Race Day 8 25 August
Kolzenburg (Flaeming skate) - Schladitzer See 155 km

Map used by courtesy of Michael Seitz.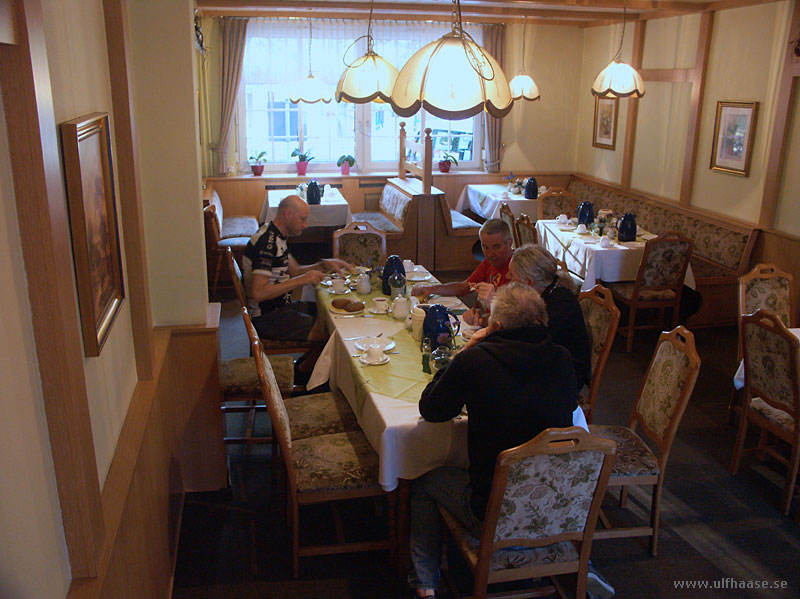 The breakfast here is always generous.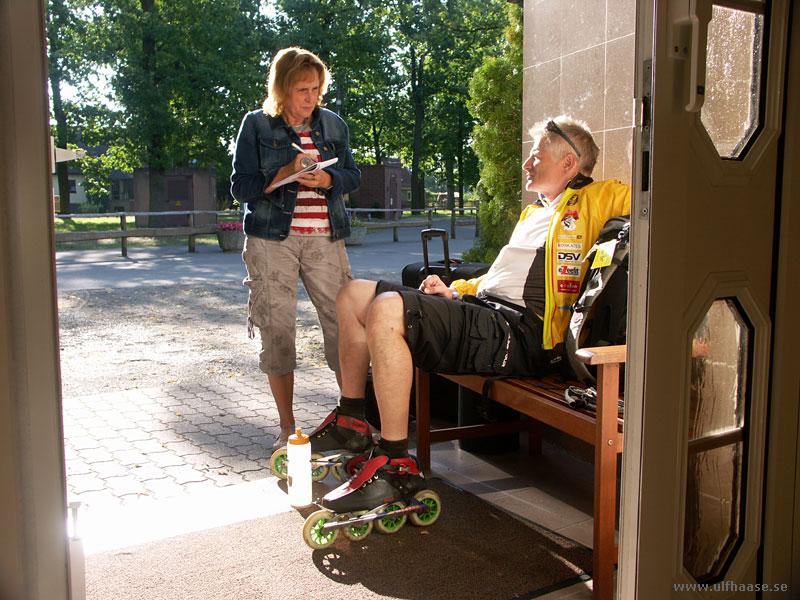 Local press.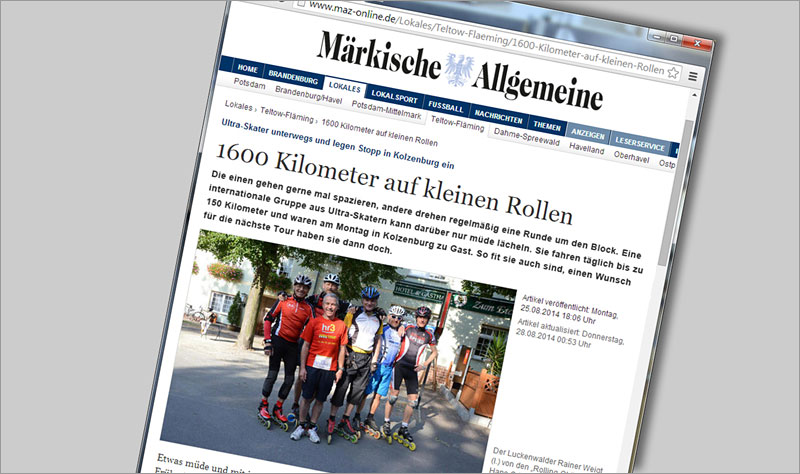 Read the full article (opens in new window).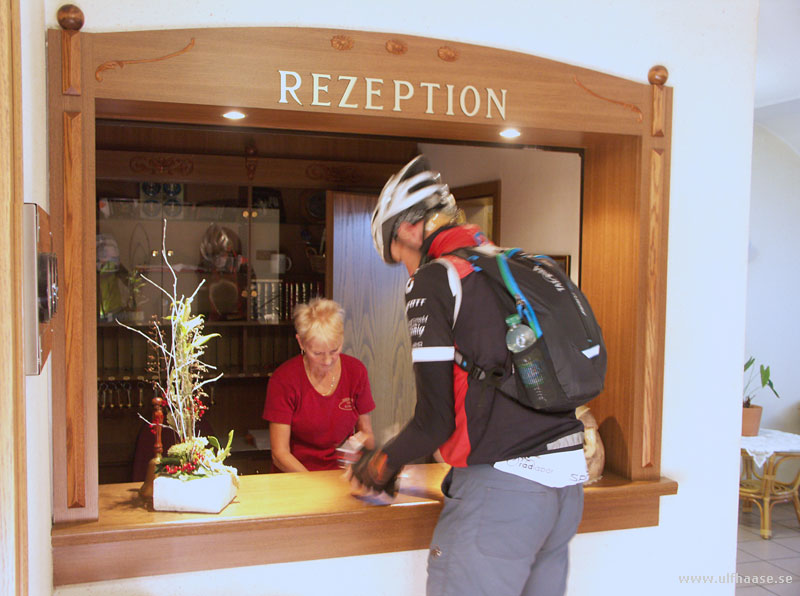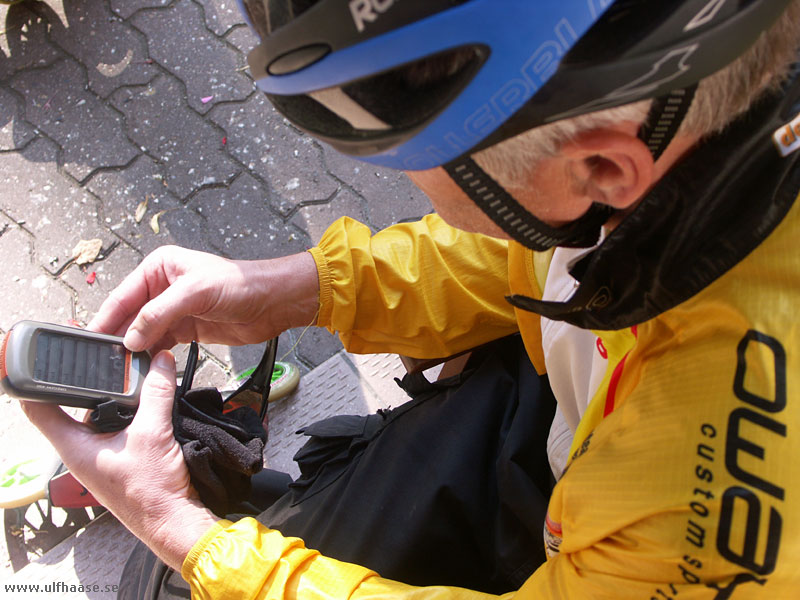 Searching for the GPS-track of the day.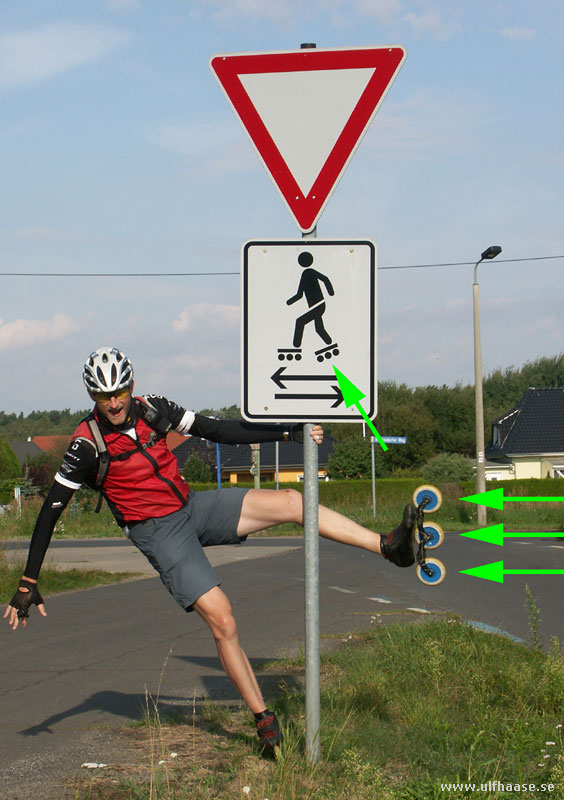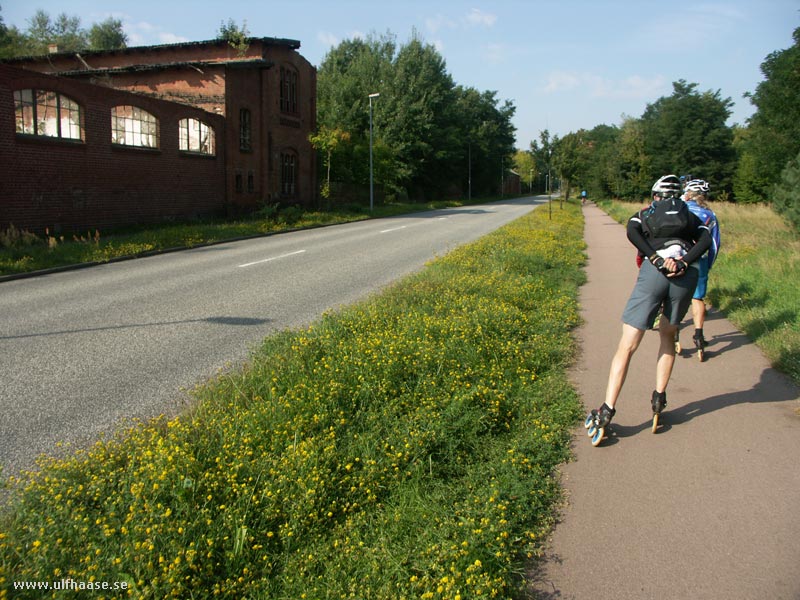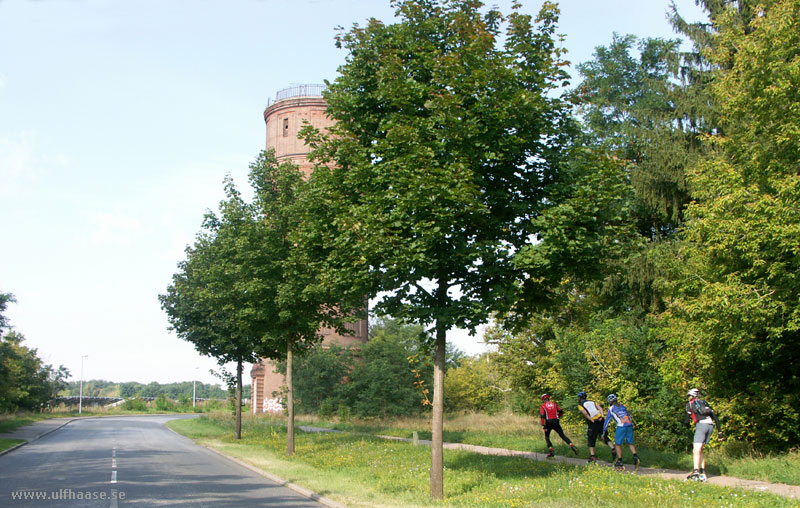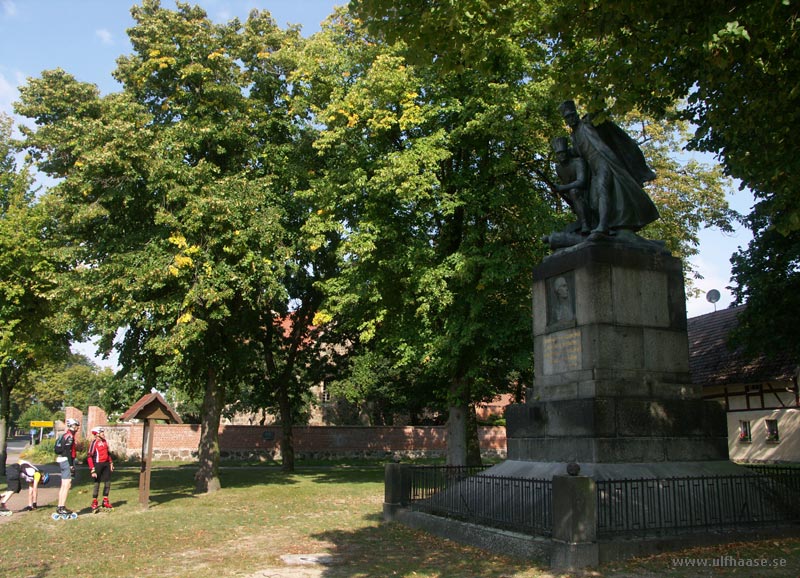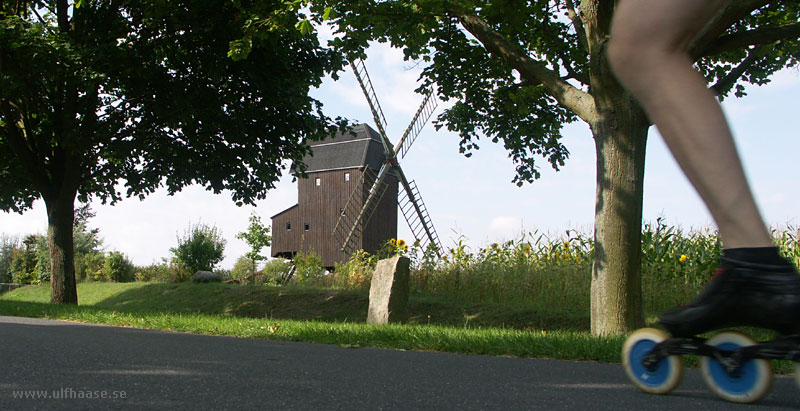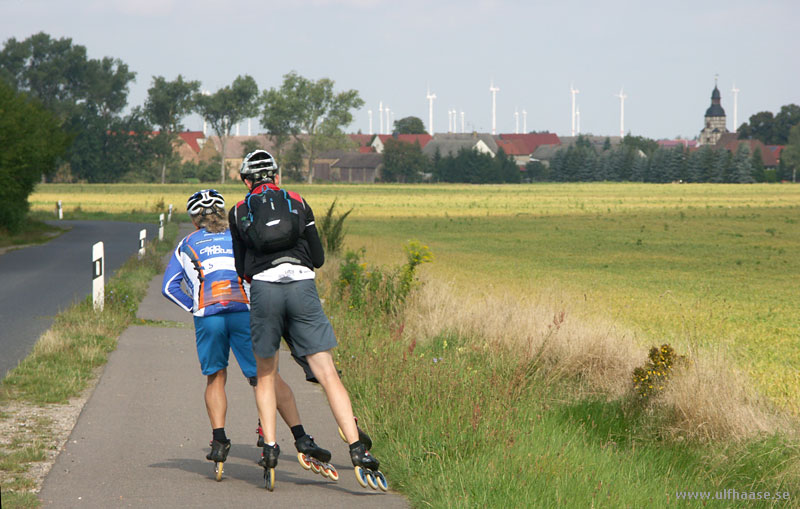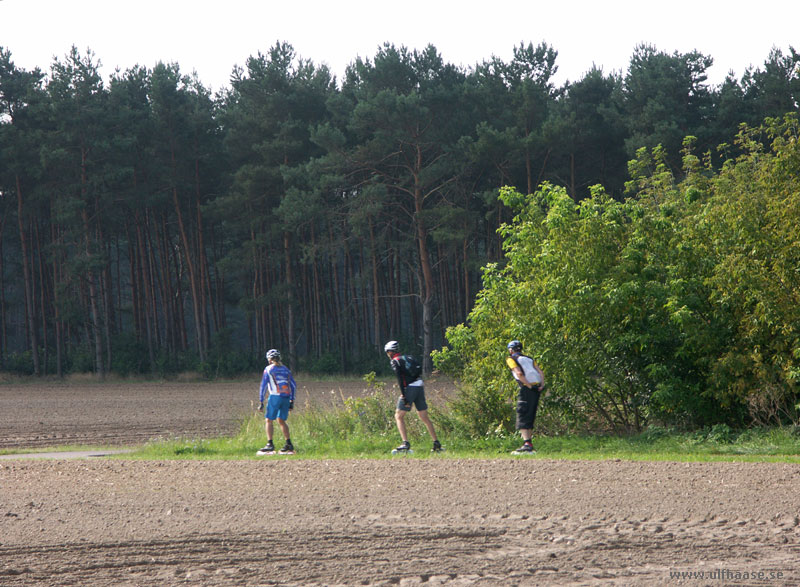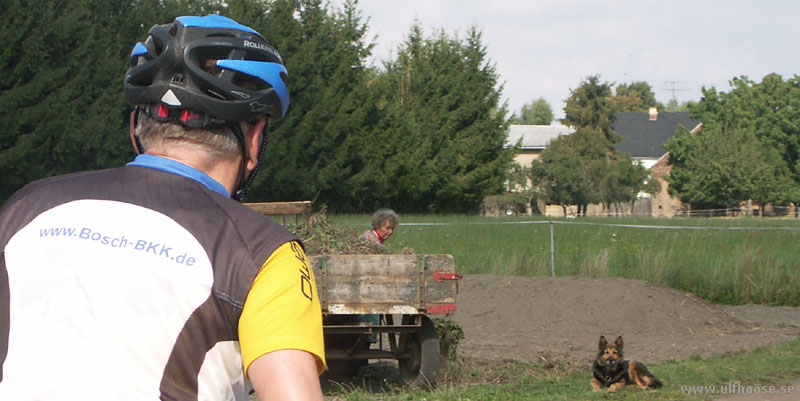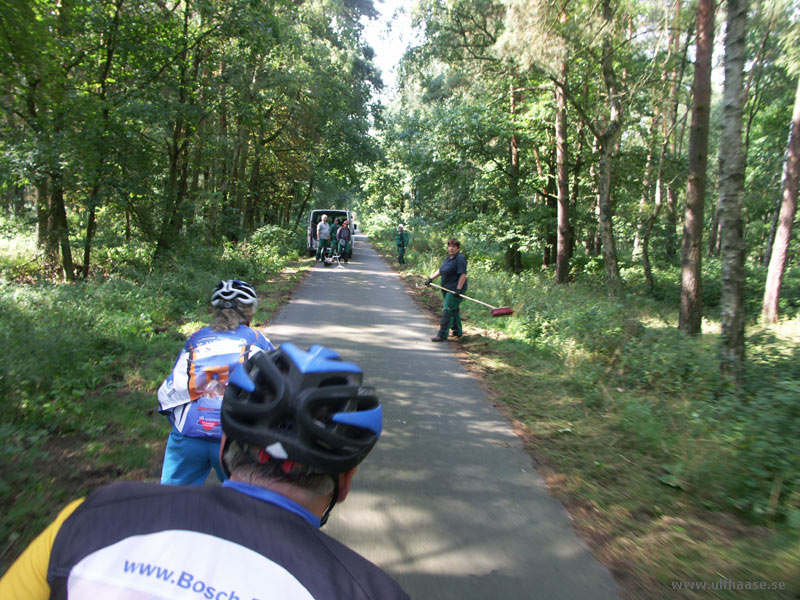 Excellent service.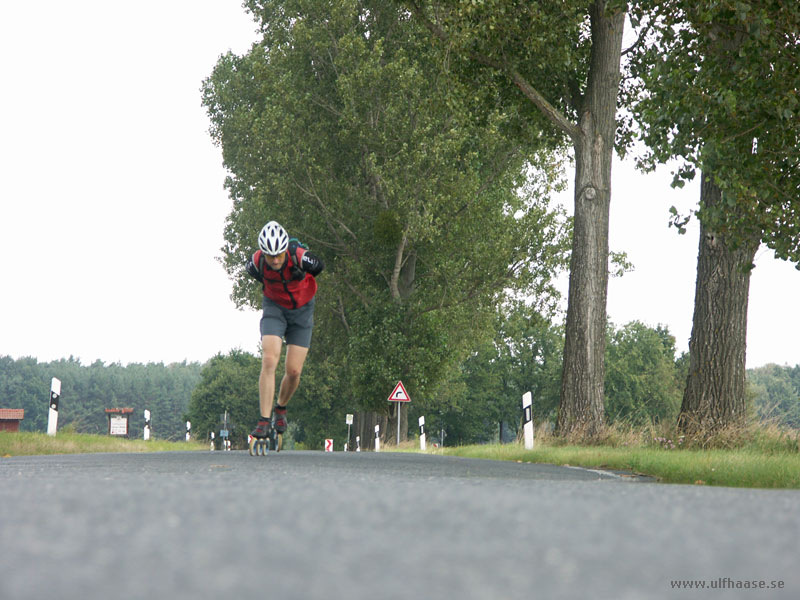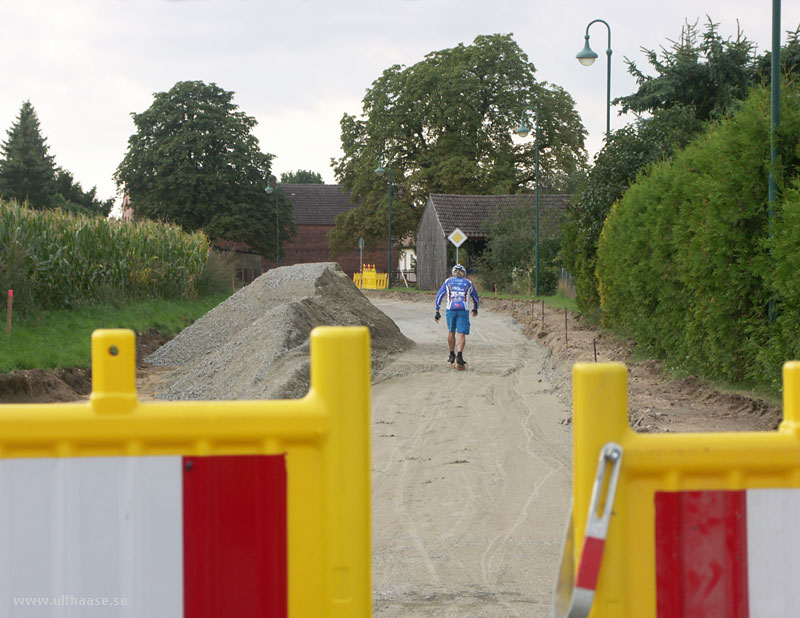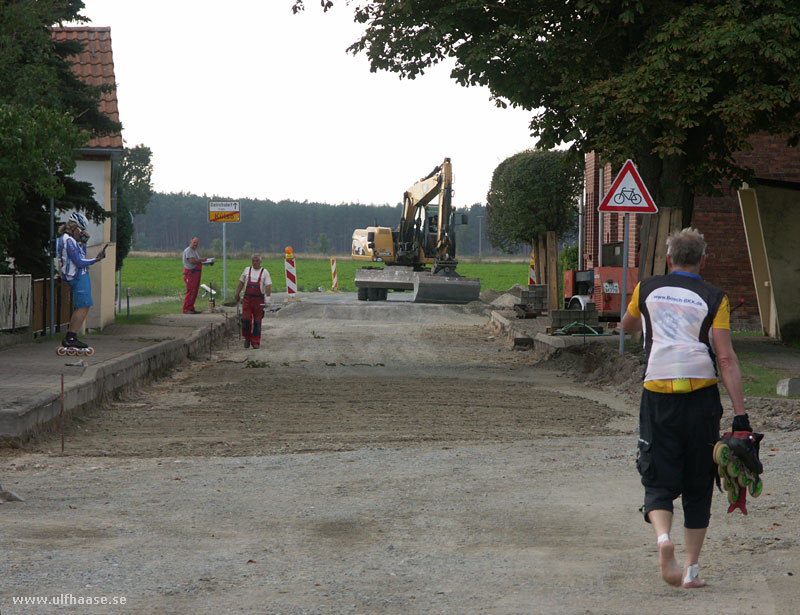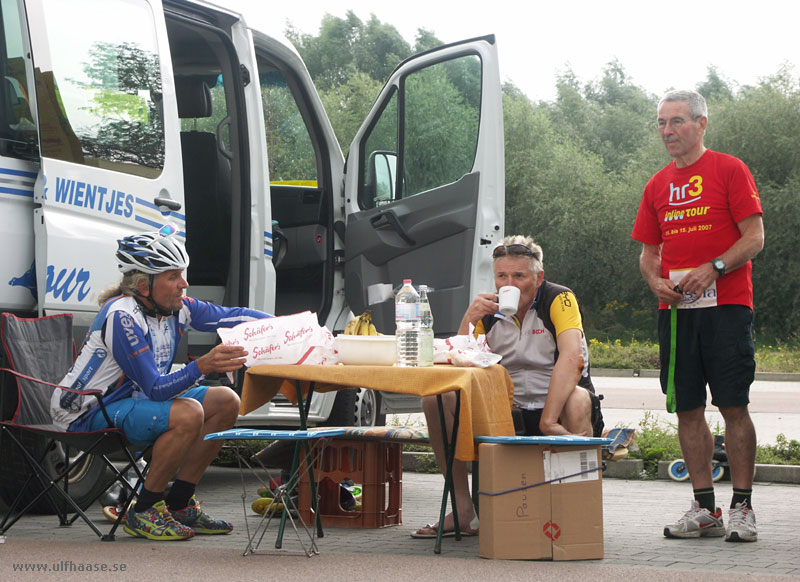 Hans always prepared a nice welcome for us while he was waiting at the meeting points.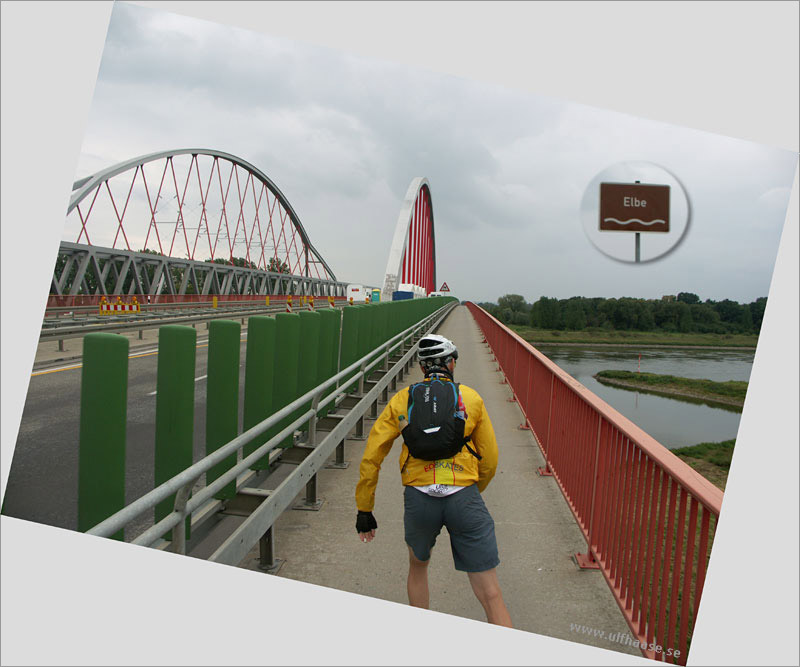 Across Elbe river at Wittenberg.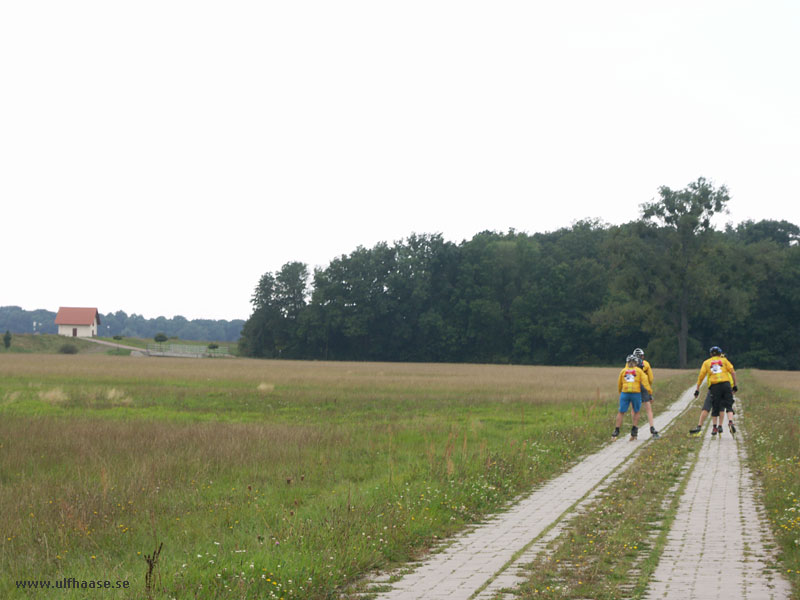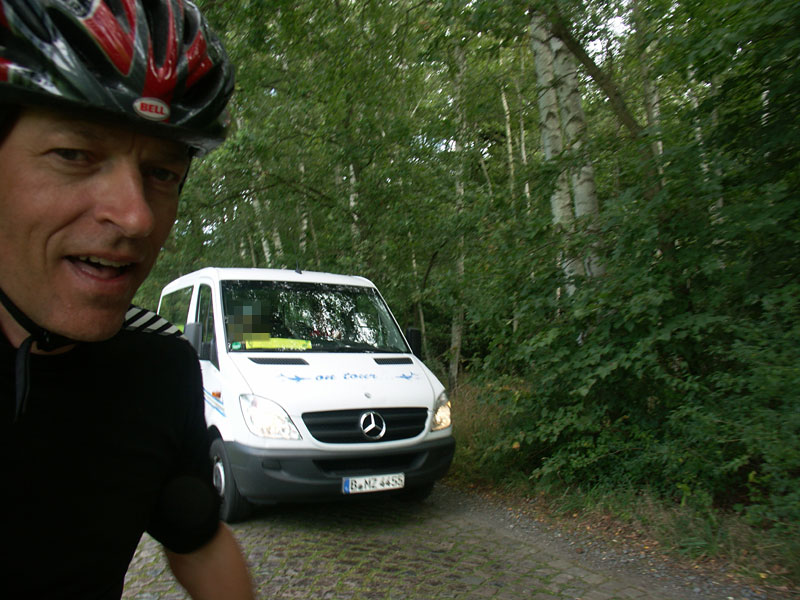 Outside Naderkau there was 500 meters of cobblestone with an option.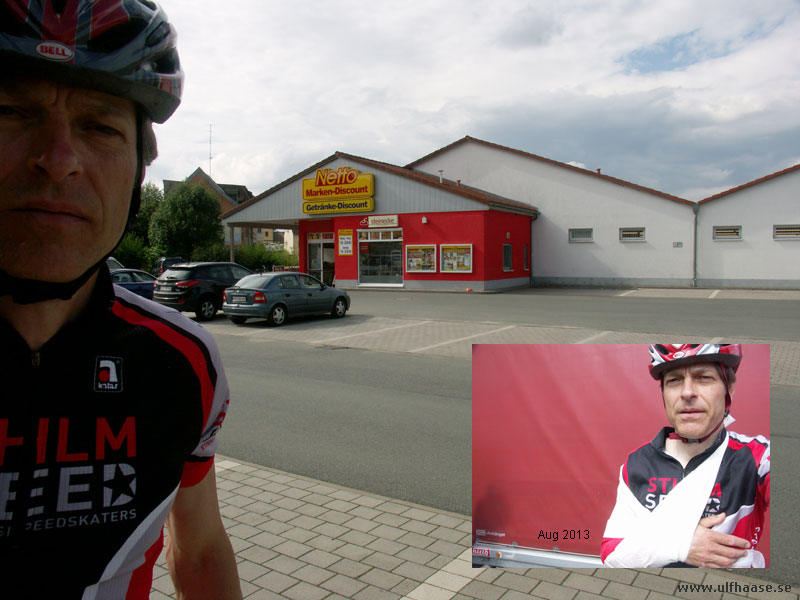 The small photo was taken at exactly this place almost exactly one year ago. (See photo further below.)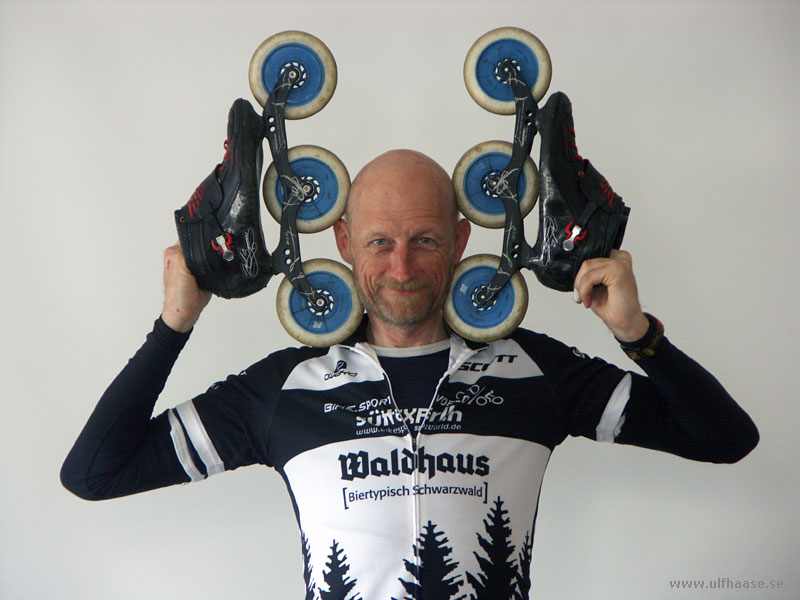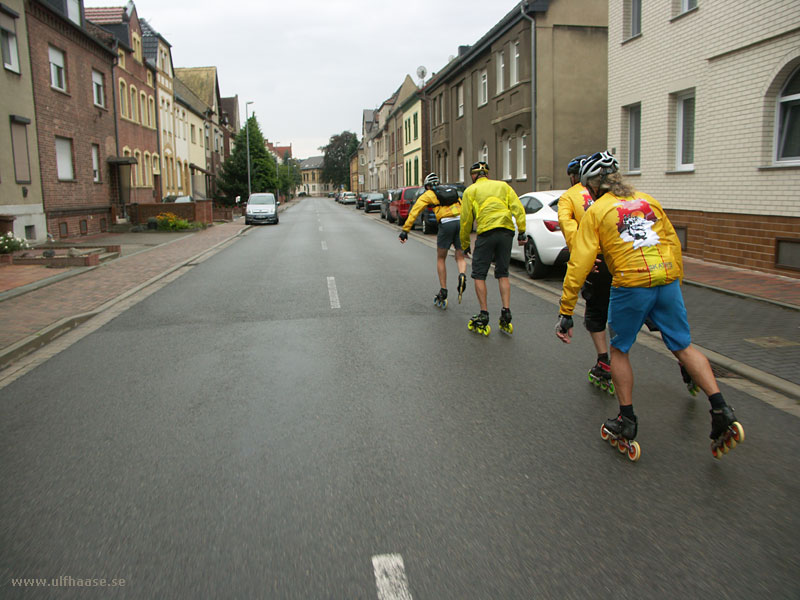 August 2013
Last year, after having skated 1100 km in the opposite direction, I crashed here and had to finish the tour: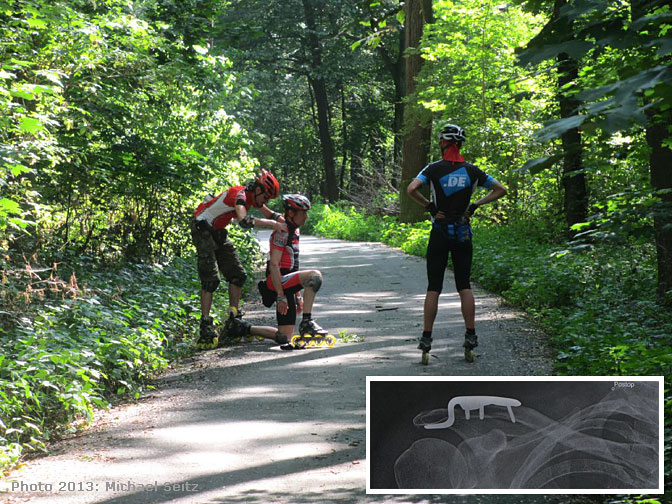 Photo published by courtesy of Michael Seitz.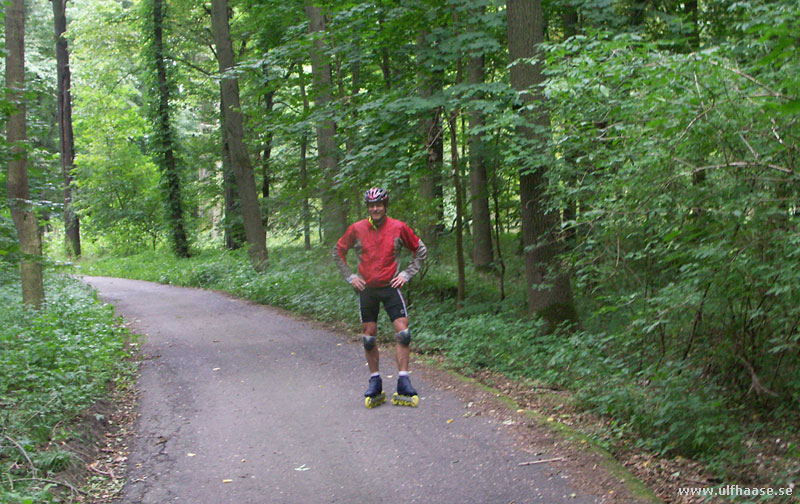 Passsing the same place this year. (Photo: H-G Rudorff with my camera.)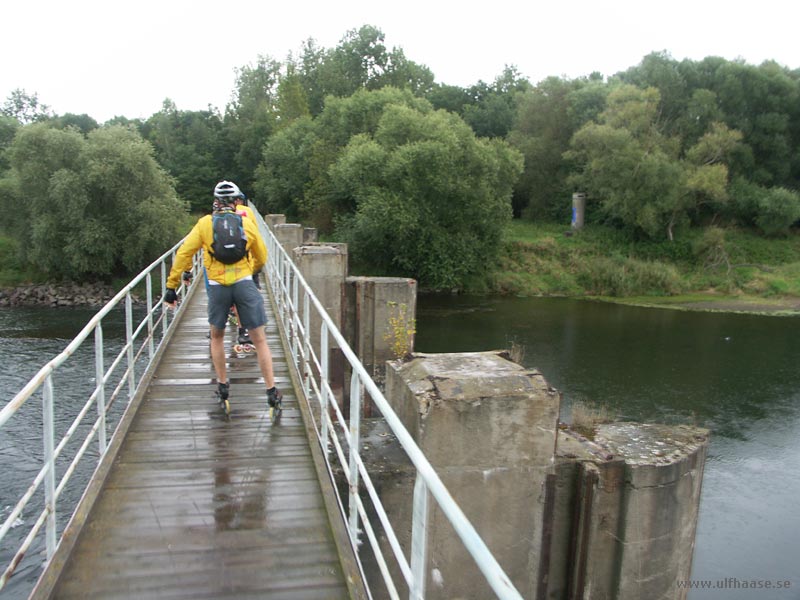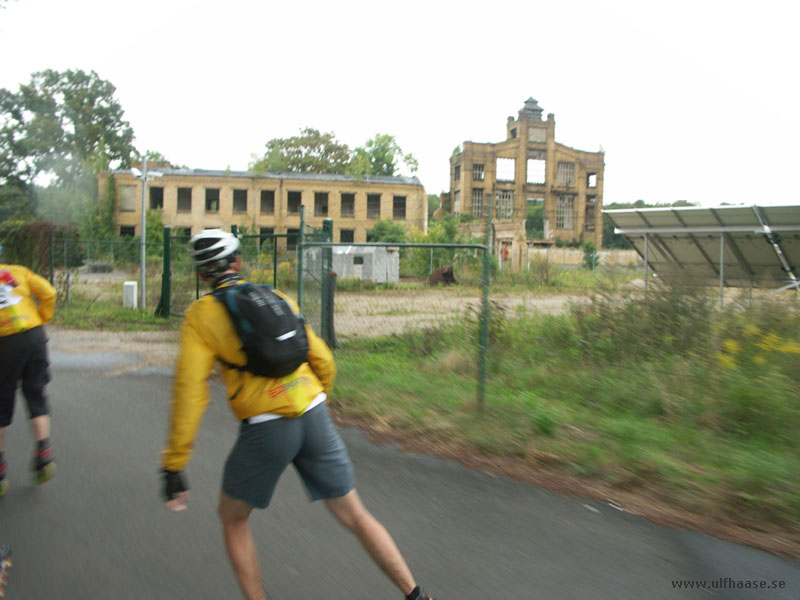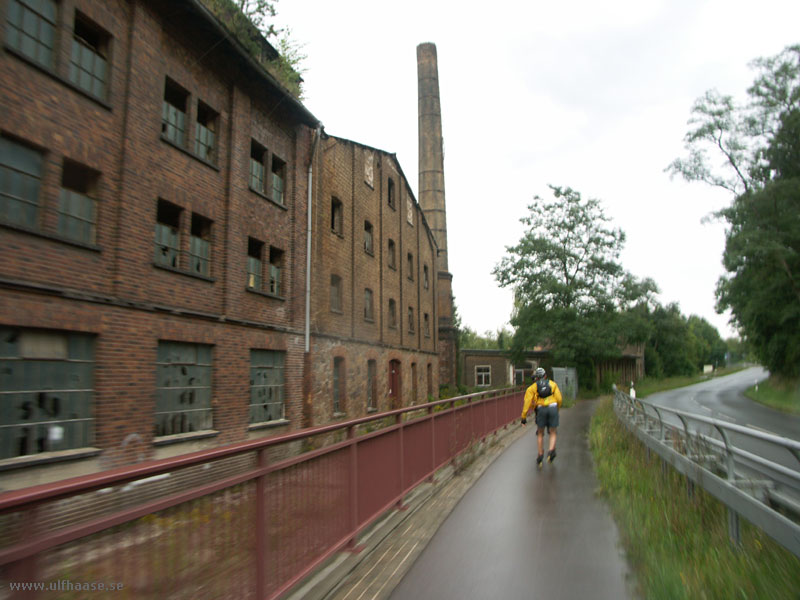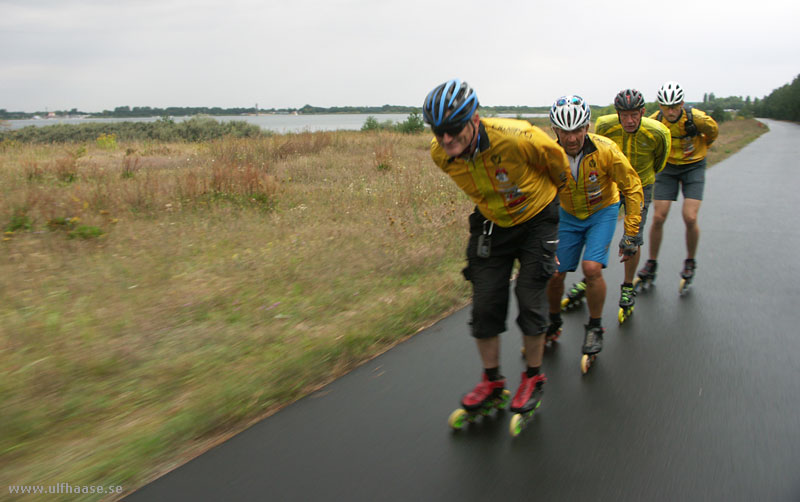 August 2013
Last year this place outside Bitterfeld had been flooded and 300 m road was gone.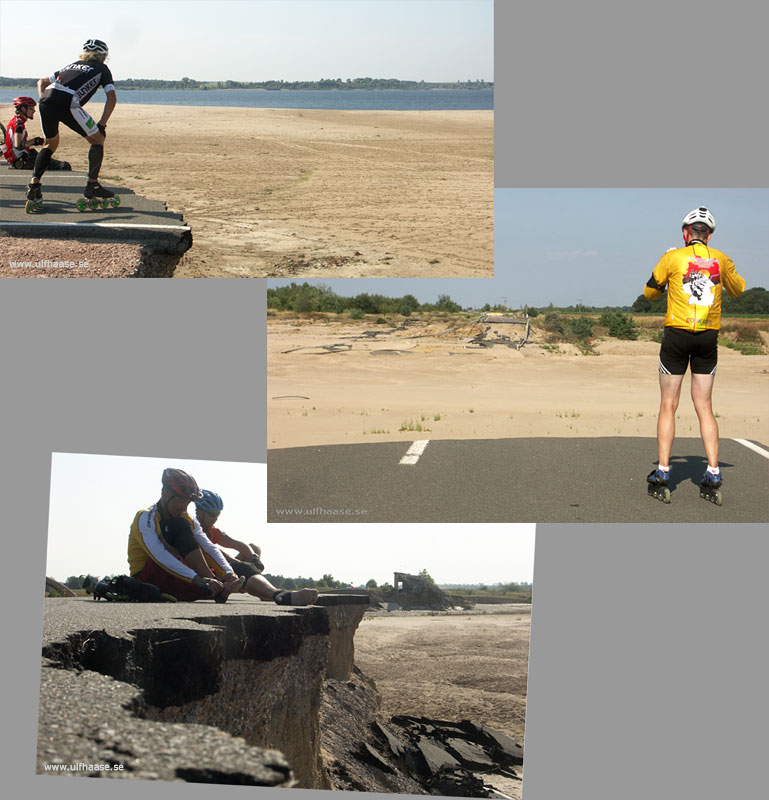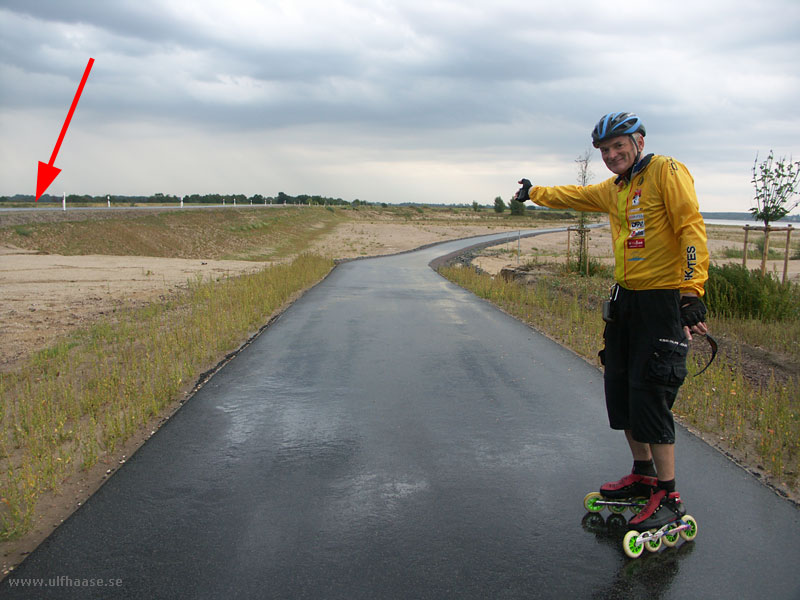 This is what it looks like this year. The arrow is pointing at the place where the bottom photo above was taken last year.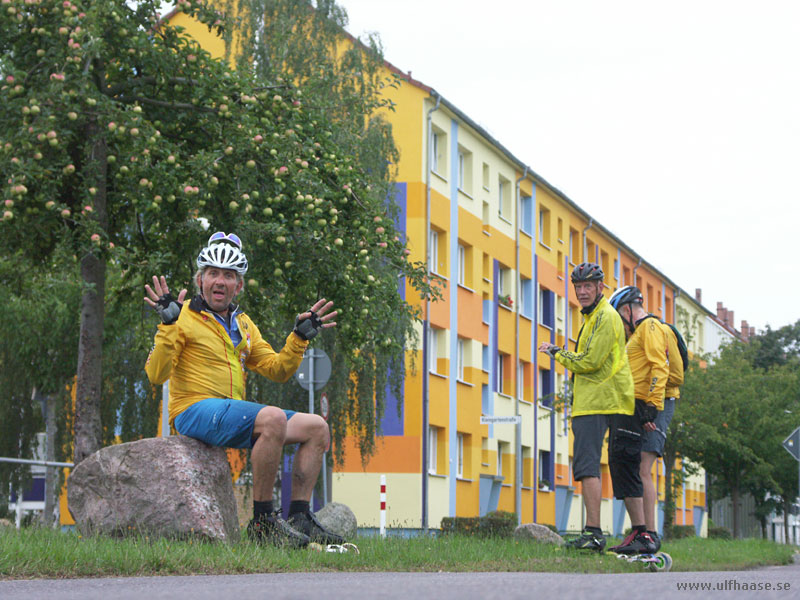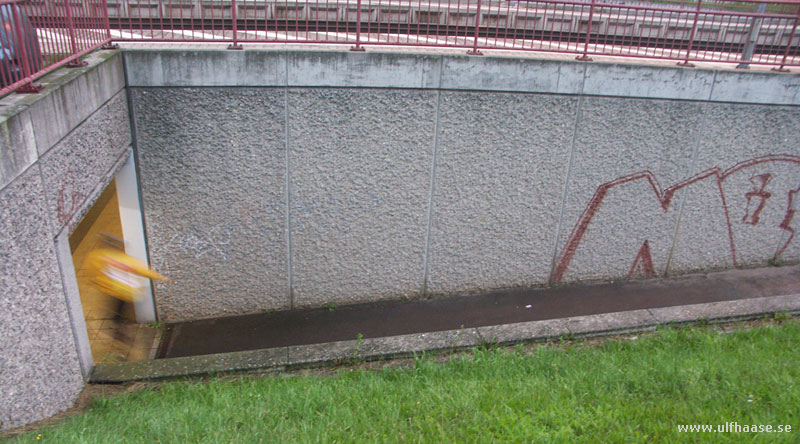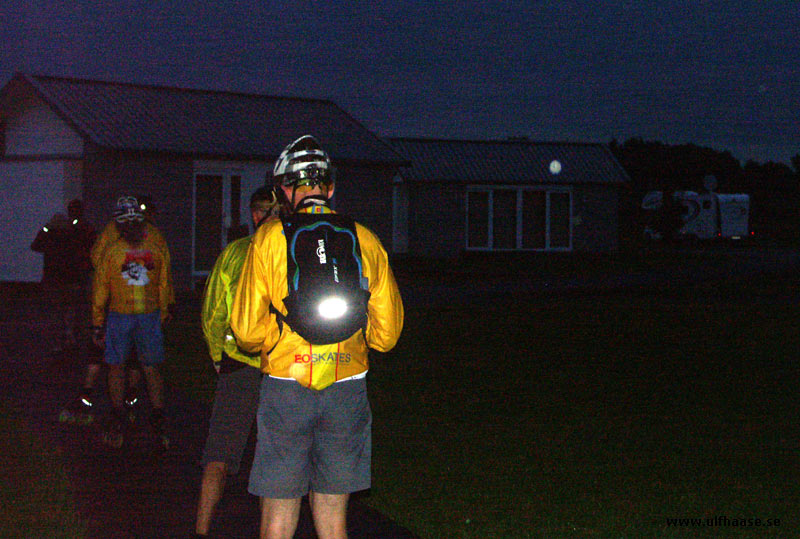 Arriving at Schladitzer See.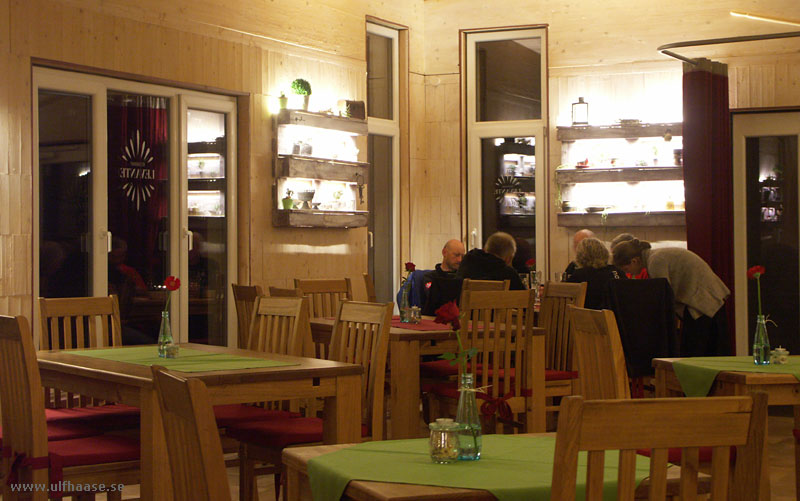 Dinner.
Next page: Day 9